Wall Art for Under $200 — Furniture can make a room beautiful, but it's the artwork that gives it life. Good news: I found a way to get amazing wall art for under $200.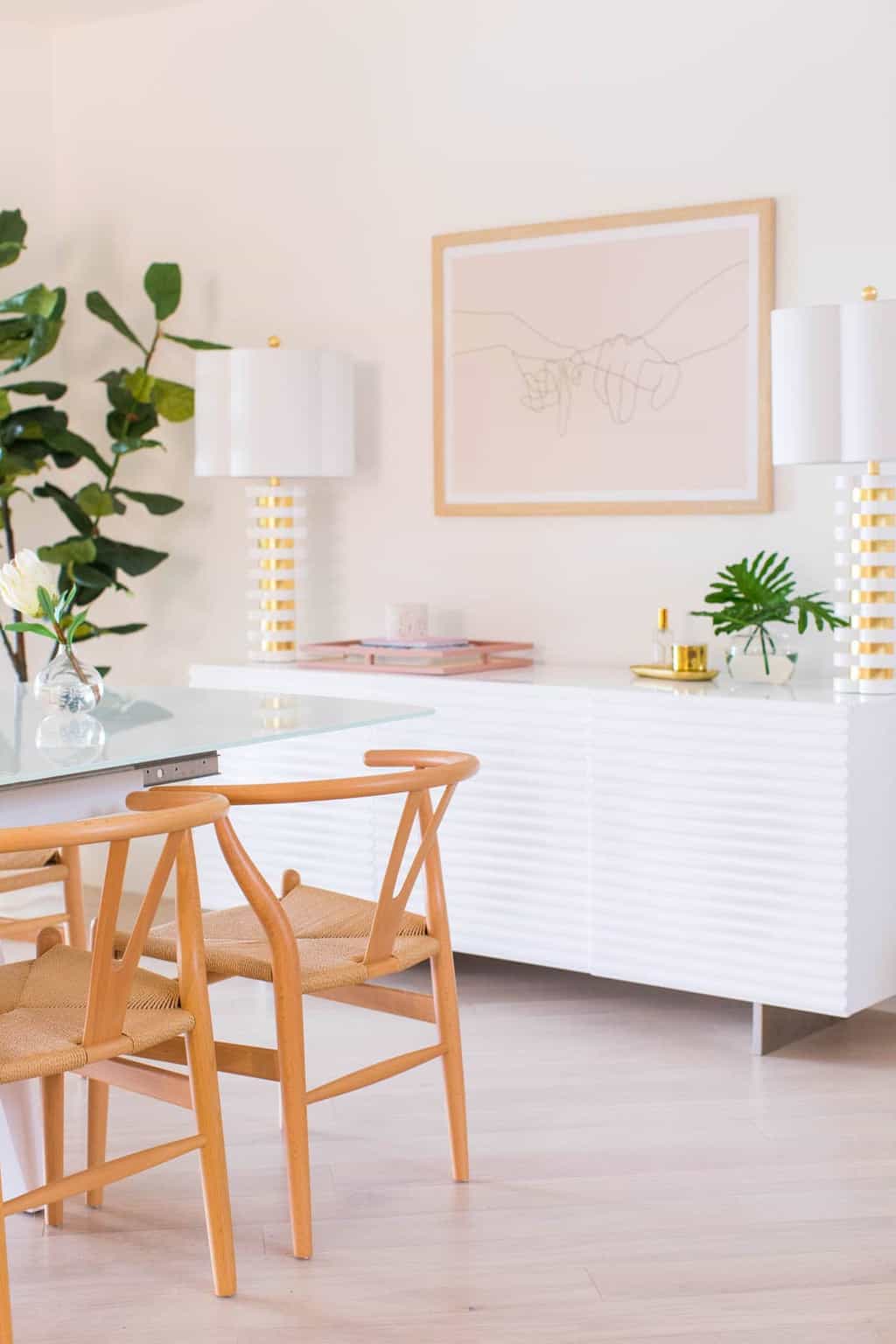 Art is an essential part of interior design, and if you ask me, it's an essential part of making a place feel like home. Furniture can make a room beautiful, but it's the artwork that gives it life. But wall art for under $200? That I can do!
Have you ever moved into a place and thought, "I'm going to leave my walls bare until I find *just* the right pieces," only to realize 8 months in that your walls are still bare? Guilty! Budget-friendly decor is totally the way to go if you're afraid of the commitment.
My pro tip: Invest in a few simple frames (like these from Ikea!), and order prints directly from artists to your door. You can also source Downloadable Prints (like this one!), and have it printed at a local print shop. The downloads are instant and are usually $10 or less.
Printing can vary depending on size, color, paper, and cost of labor, but will usually run between $6-$8 per square foot. For example, a poster-sized print that's 24″ x 36″ would be 6 square feet, at an average of $7 per square foot, you're looking at a total of ~$42 printing + ~$10 download + tax. For about $50 per piece, I can swap different prints in and out of frames anytime. Now that I can get behind!
Budget Friendly Decor | Wall Art for Under $200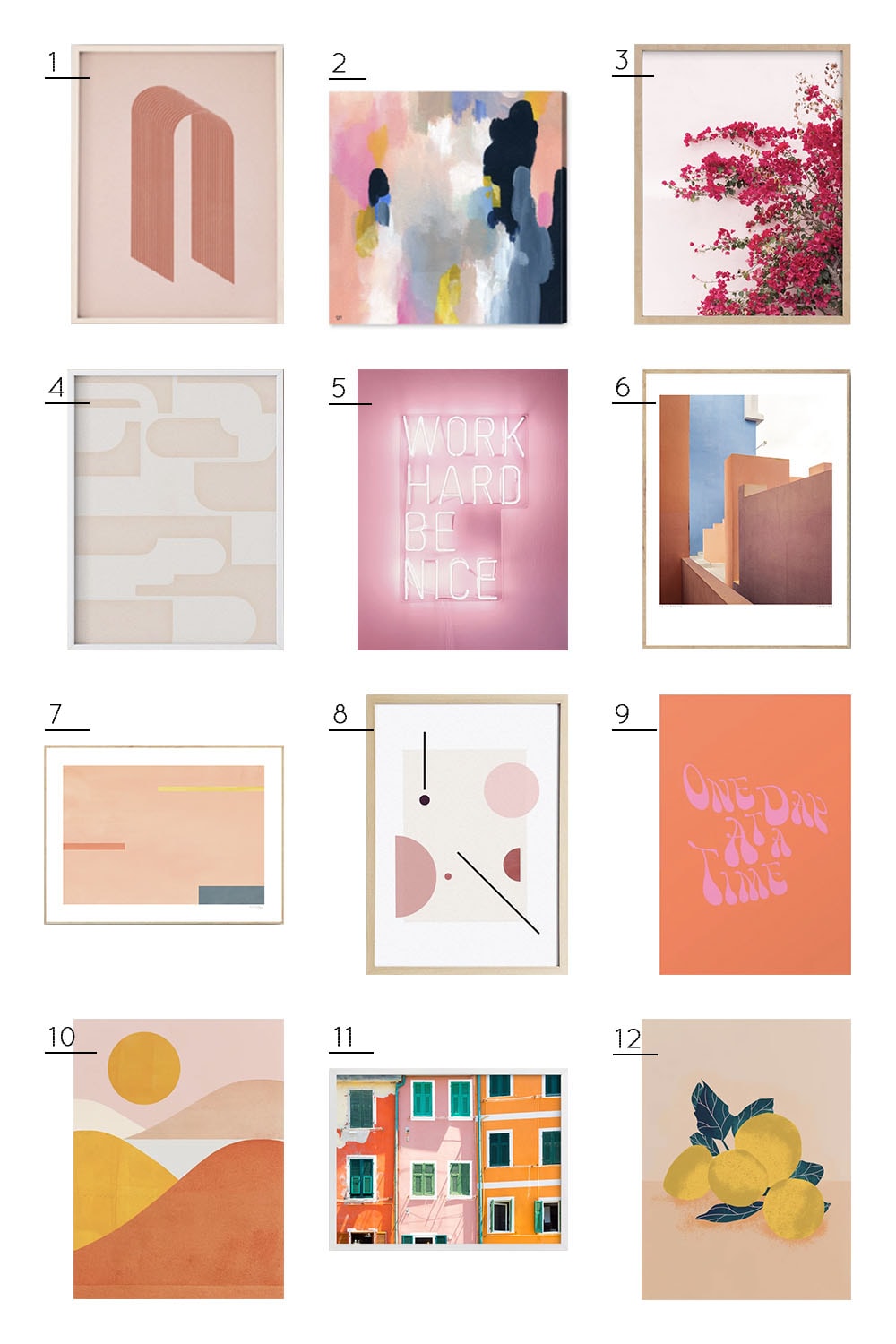 1. Print #089 by fornStudio
2. Happy Thoughts by Willa Arlo
3. Bright Bougainvillea by The One With Wanderlust
4. Print #024 by fornStudio
5. Work Hard, Be Nice by Picturing Juj
6. Layers by Flip
7. The E1027 Collection No 6 by Altelier by Mintstudio
8. Abstract Floating Shapes by Izabela Pichotka
9. One Day At A Time by Subliming
10. Abstraction Mountains by Forgetme
11. Riomaggiore by Heather Deffense
12. Harvest by Fernanda Schallen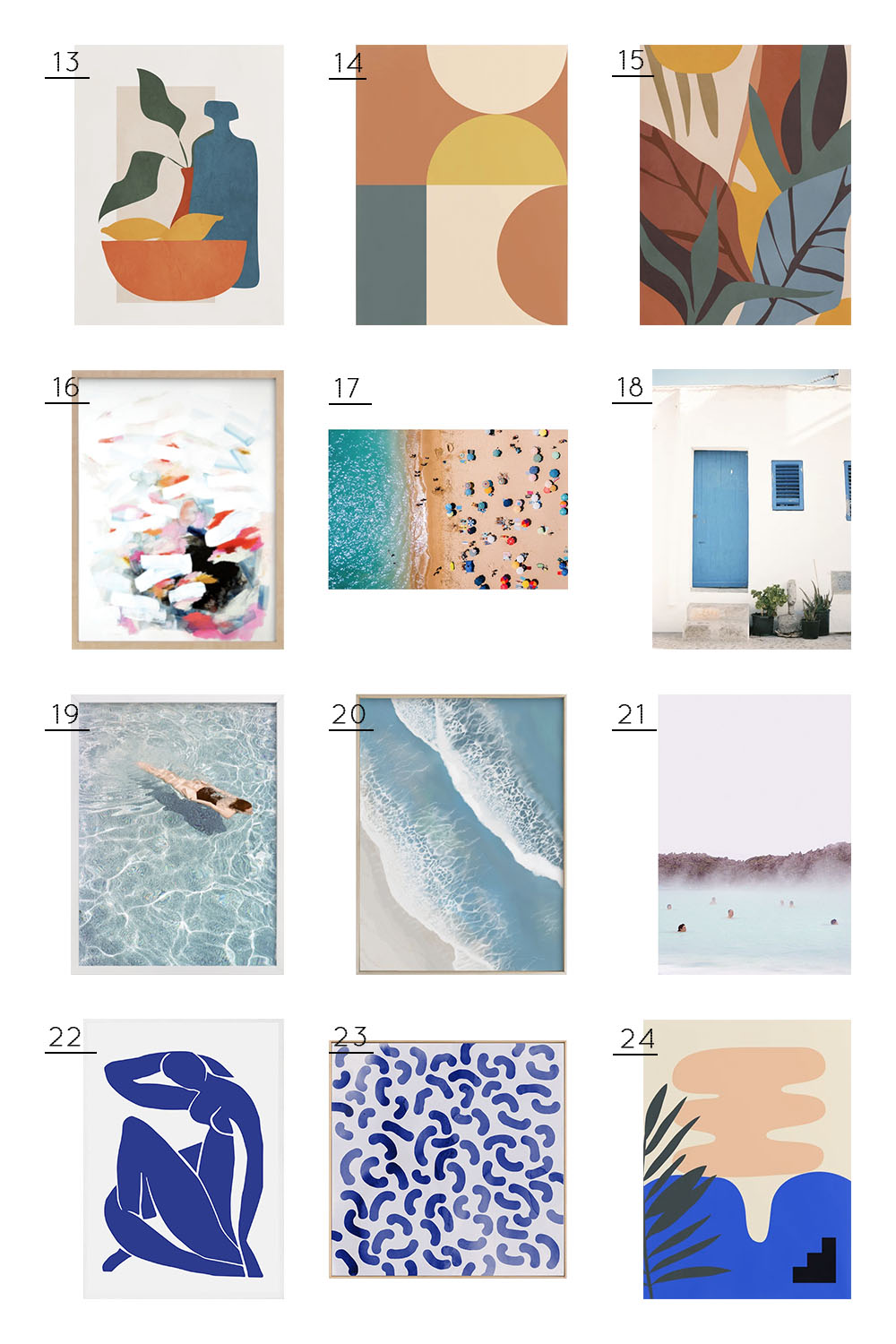 13. Minimalist Still Life by ThingDesign
14. Abstract Geometric 04 by The Old Art Studio
15. Abstract Jungle by ThingDesign
16. Bandaids by Jessica Matier
17. People on Algarve Beach by Radu Bercan
18. Ibiza Blue and White by Raisazwart
19. Going for a Swim by Whitney Deal as seen in Sugar & Cloth's living room
20. Foam From Above by Melanie Sutherland
21. Iceland Hot Springs by OhFineArtPrints
22. Female Nude in Blue (Henri Matisse) by VillaCapriArtworks
23. Blue Abstract Art Print by ModeaPrints
24. Shape Study #14 by mpgmb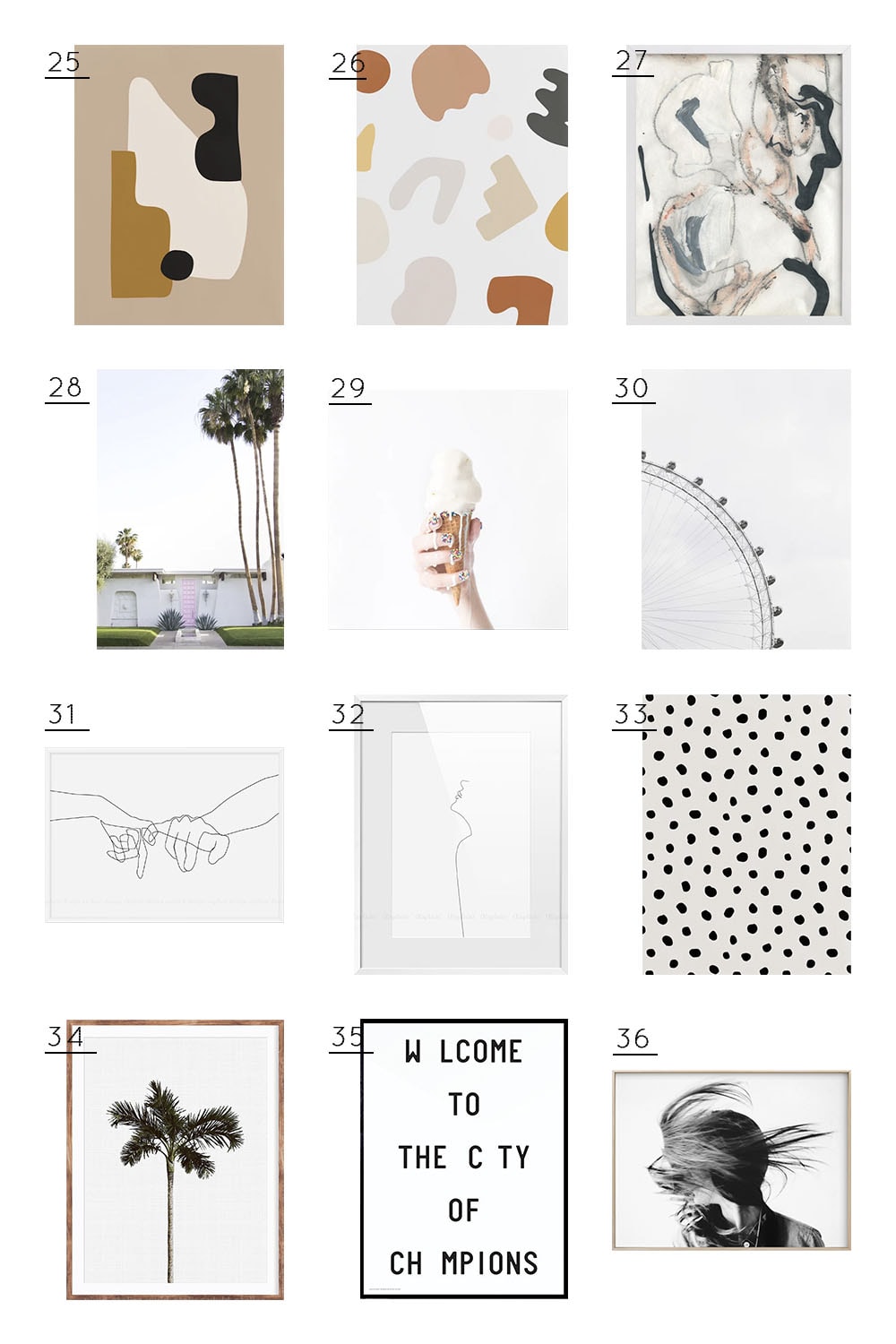 25. Abstract Minimal 16 by ThingDesign
26. Abstract Shapes – Autumn Colors by WKNDLA
27. Southern Cotton Series 4 by Angela Simeone
28. That Pink Door, Palm Springs by Jeff Mindell
29. Melting Ice Cream by Jeff Mindell
30. London Eye Monochrome by ArtPrink Studio
31. Pinky Swear by ExplicitDesign as seen in Sugar & Cloth's dining room
32. Minimalist Body Profile by ExplicitDesign
33. Modern Polka Dots by Simple Luxe
34. Welcome To The City Of Champions by Playtype
35. Palm Tree by VividAtelier
36. Movement by Kaitie Bryant
Alex Maranto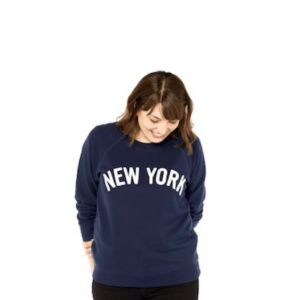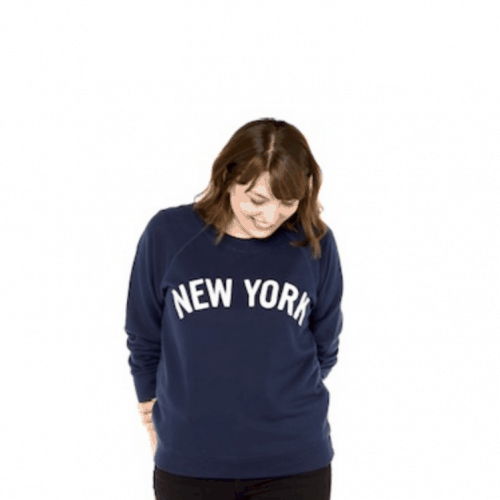 Alex holds a BFA in graphic design and advertising from School of Visual Arts in New York City.
Post-college she was Licensed Real Estate Agent and an assistant photo stylist in New York before moving back to her hometown of Houston for pursuing her creative endeavors.