Every so often, a DIY technique will come along that completely rocks my little crafting world and this DIY Rug Hook Pillow is my new obsession! Can you relate? I've recently started rug hooking and can't help but eat, sleep and breathe it! #sendhelp
What I (Erin) love about rug hooking is how fast and forgiving it is. If you've ever attempted knitting or crocheting, then you'll appreciate what I'm talking about here. Rug hooking is relatively simple and fast to do. I made this pillow in a day!
And if you mess up, you literally just give your yarn a tug, and easily pull out your stitches, so it's great for beginners and non-perfectionists like me.

MY LATEST VIDEOS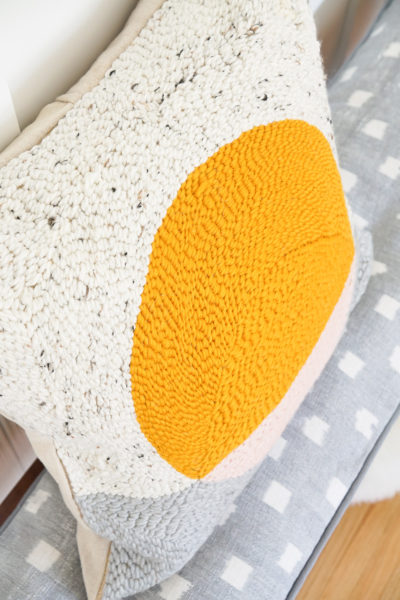 HOW TO MAKE A RUG HOOK PILLOW | RUG HOOK PILLOW TUTORIAL
24" Wood Stretcher Frame (I used an art store canvas frame with the canvas removed)
3 ply yarn or medium weight wool roving
Burlap – I like using burlap for my ground cloth because it doesn't stretch as much as others, making it great for beginners.
Marker
Flat Head Screw Driver or Pliers
Sewing Machine
Zipper Foot (optional)
½ Yard of Pillow Back Fabric – I used linen
Iron
1. Cut a 30" square piece of burlap. Stretch it around your wood frame and secure it to the back of the frame with a staple gun. You want to pull the burlap as tight as you can to make sure you have a taught fabric surface to needle punch.
2. Draw your design onto the burlap with a marker. You won't see the marker in the end so if you mess up or change your mind while marking it out, that's okay.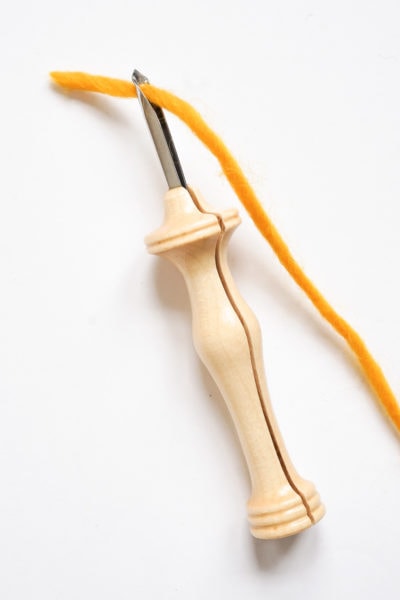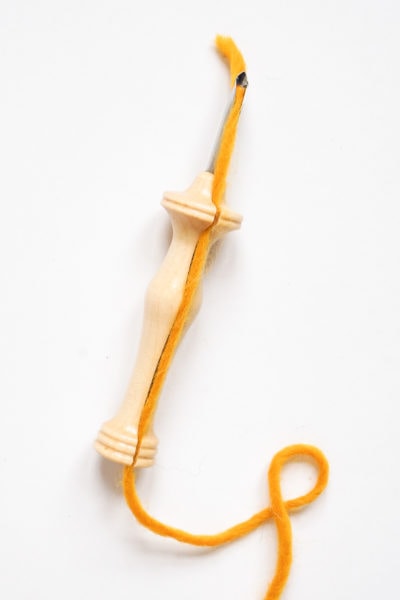 3. Thread your punch needle by inserting your yarn through the hole at the tip of the needle. Then place the yarn string along the channel on the wood handle. Work the yarn back and forth until it settles into the channel. Now you're ready to punch!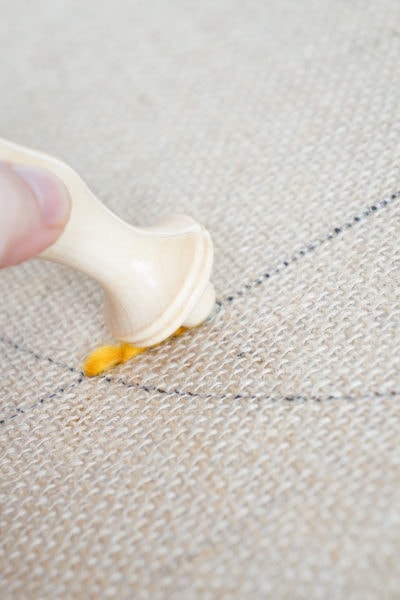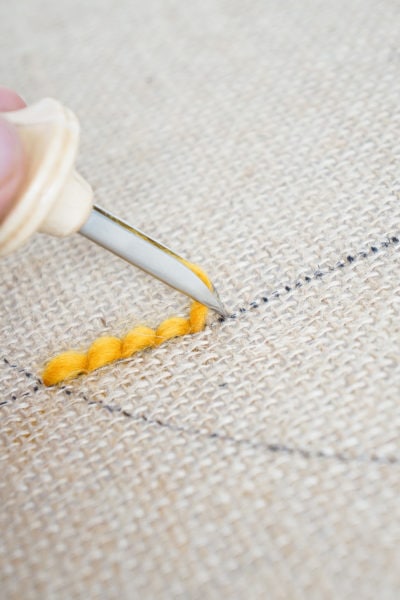 4. Hold your punch needle so the wood channel on the handle faces the direction you're stitching. Insert the metal part of the needle into the burlap. I like to hold onto the yarn at the end of needle (on the underside of the burlap) just to make sure it catches. Then pull your needle up out of the burlap just enough so it skims the surface of the fabric. Then insert it back into the fabric a 1/8" – ¼" or so away to create a stitch. You're striving for about 4-5 stitches per inch. Continue punching the outline of your first shape. Once you make it all the way around, start on the 2nd outline of stitches. Keep going until the entire shape is filled in.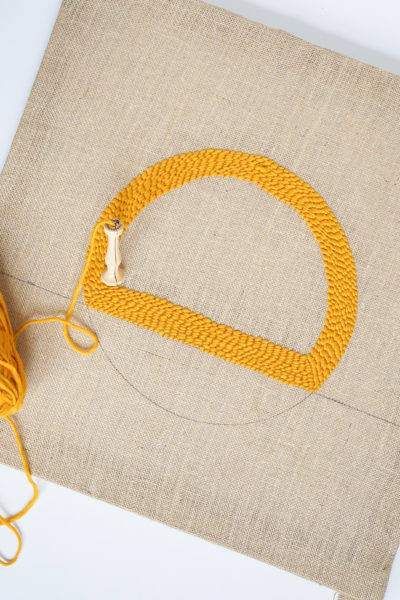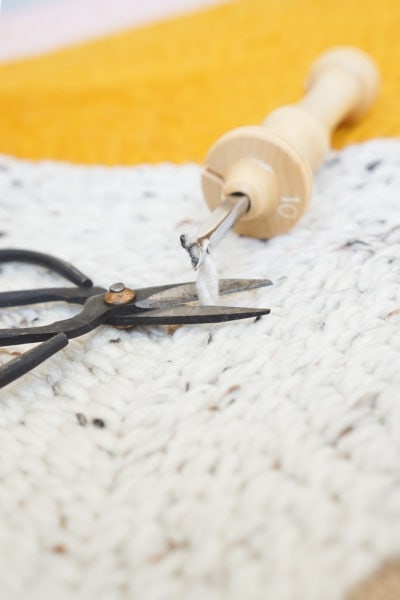 5. When ready to switch yarn colors, pull your needle out of the fabric just barely until the needle grazes the face of the fabric. Use a scissors to trim the yarn as close to the fabric as possible.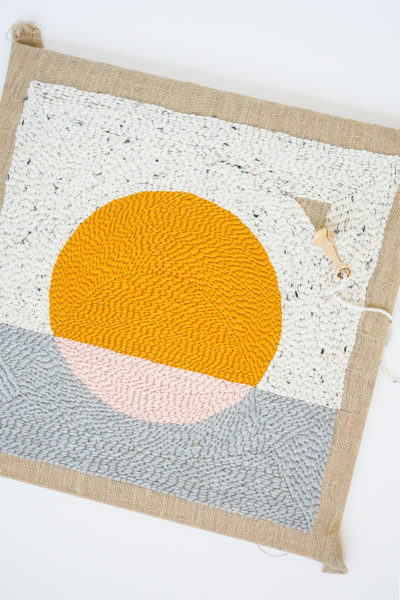 6. Once the entire face of your pillow is rug hooked, remove the burlap from the frame by pulling out the staples with a flathead screw driver or pliers. The burlap will condense a little bit as it comes off the frame securing the stitches into place. Technically the front of the rug hooking design is the side with the loops, but I like the "stitched" side better, so I'll be using this side for the pillow face.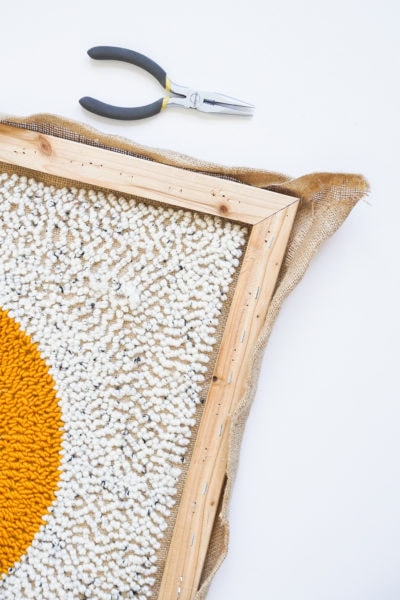 7. Turn your design into a pillow by adding an envelope pillow back closure. My rug hook pillow face is roughly a 21" square, so I cut two pieces of linen backing fabric 14" x 22". The back pieces need to be large enough to overlap one another as well as accommodate ½" seam allowances.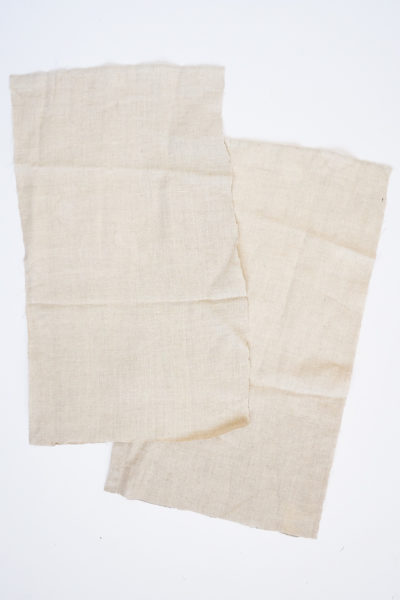 8. Fold the long edge of one of the back pieces over ½" and press with an iron. Then fold the edge over again. Press with an iron and pin into place with sewing pins. Repeat with the second back piece.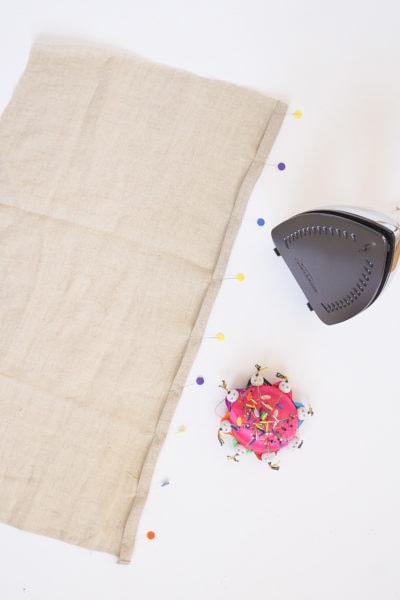 9. Place your rug hook design face up, and lay your two back pieces face down on top of your rug hook design. The back pieces should overlap a few inches at the center. Pin layers together at edges.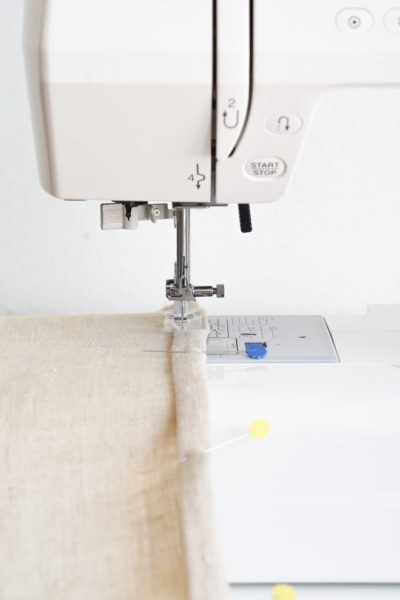 10. Switch your sewing machine's standard sewing foot for a zipper foot and move your sewing machine needle all the way to the left. (This is optional, but it'll help you sew nice and close to the edge of your rug hook design.) Sew the pillow layers together using the thick rug hooked layer as a guide. You won't be able to see it, but you'll be able to feel it.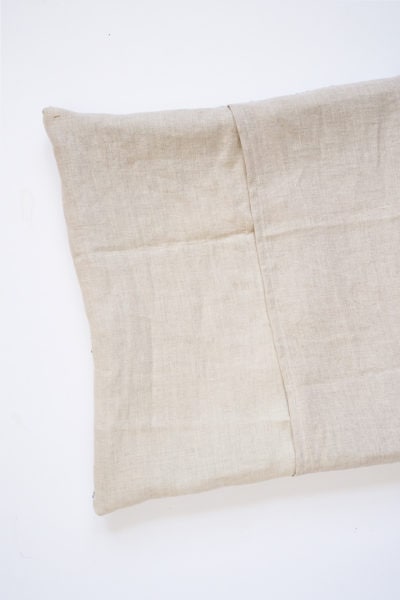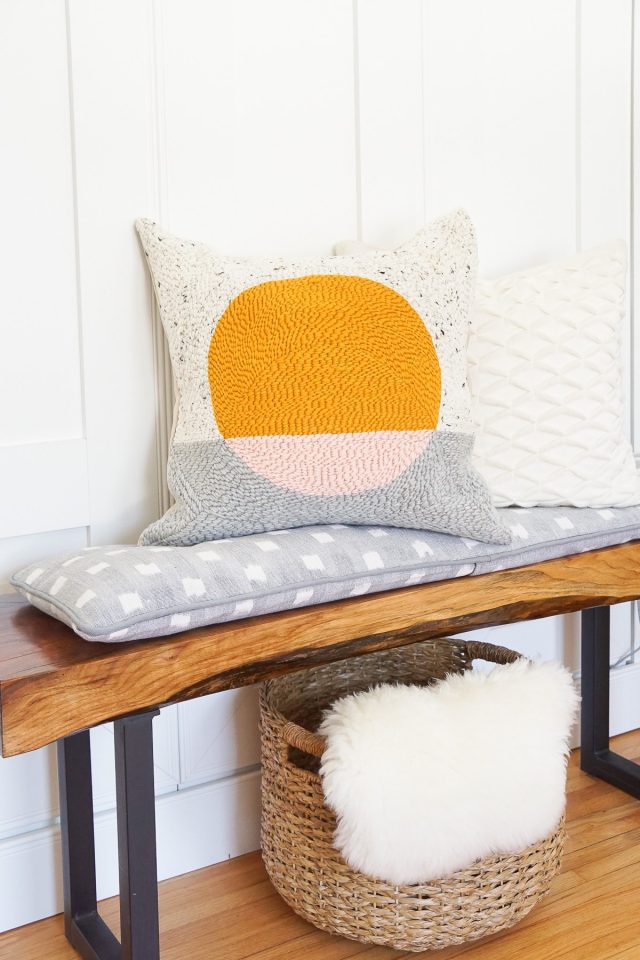 11. Turn your pillow right side out, and stuff with a cushion insert.
So what do you think, guys? Are you hooked? Get it?!..
This post may contain affiliate links which won't change your price but will share some commission using Shopstyle, Reward Style, and/or Amazon Associates.
Erin Francois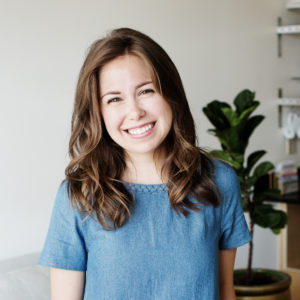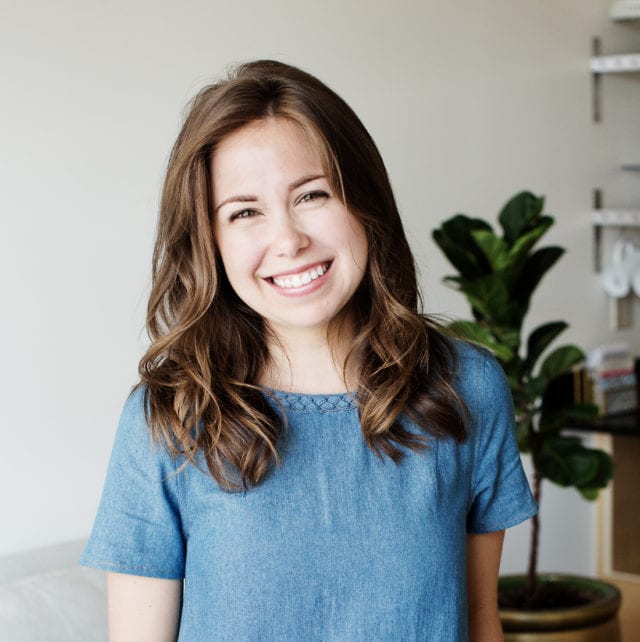 As a diy-er to the very core, Erin calls upon her interior design background to create pieces for the home that work to add beauty, function and a loaded dose of handmade soul to our everyday.
Check out these other awesome posts!