It's always at this time of year that I, Erin, am looking for a little something new to liven up my place for Spring! These maritime-style DIY knot pillows are just the ticket! They're soft, sculptural bundles of goodness that are playful in design, but sophisticated enough for the living room sofa.
If you're wanting a little home décor refresher too, grab some stretchy knit fabric + poly stuffing, and I'll show you how to make a knot pillow!
HOW TO MAKE A DIY INFINITY KNOT PILLOW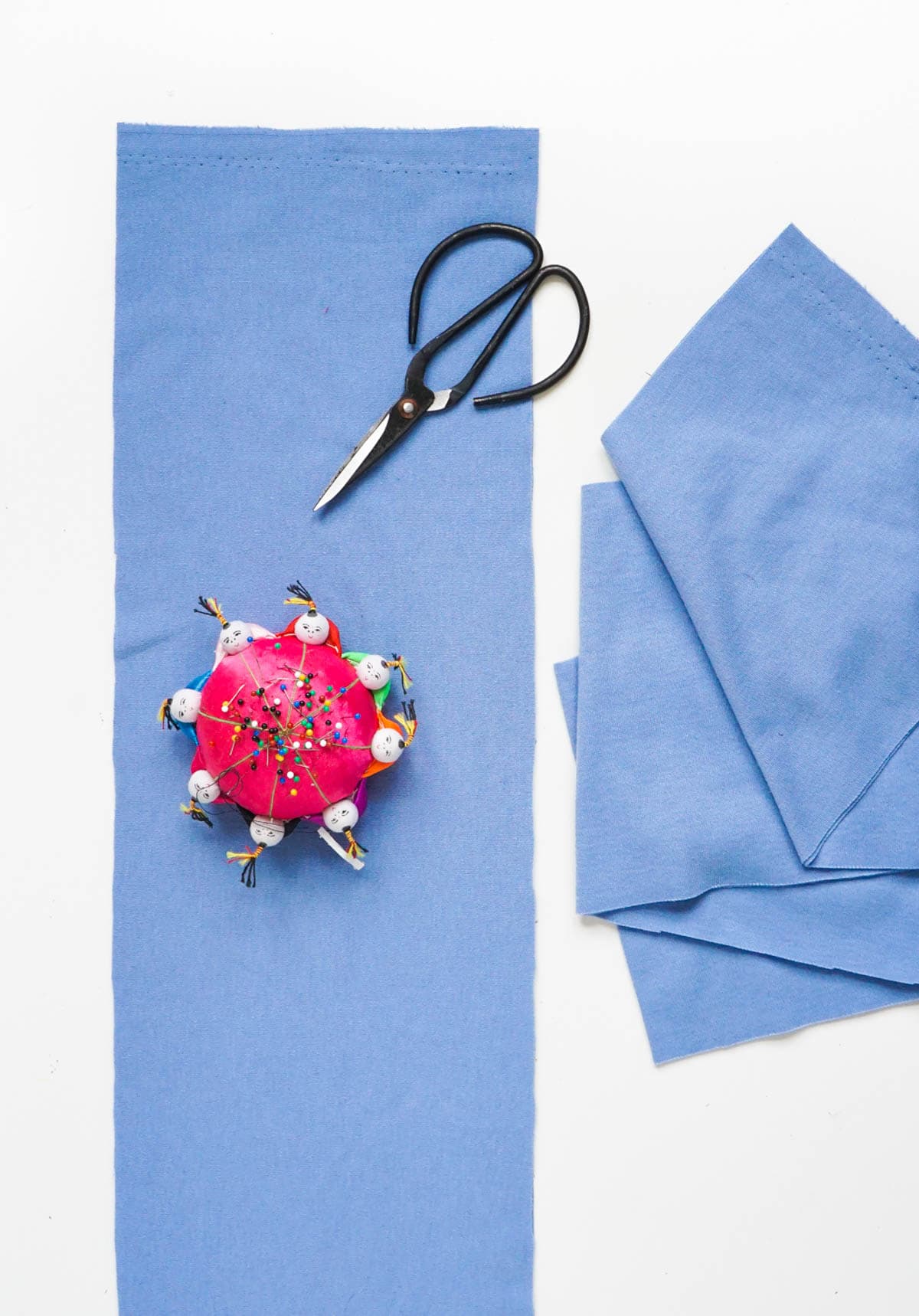 Cut two 7" wide strips that are as long as the full width of the fabric (minimum of 54")
Form a sleeve of fabric by folding each strip in half the long way with the right sides facing one another, and pin both layers together.
Sew the length of the fabric at 3/8" seam allowance using a zigzag or knit stitch. Sew along one of the short sides as well to close up the sleeve at one end. It's important to use a zig zag stitch so that the stitches stretch along with the fabric when stuffing the sleeves.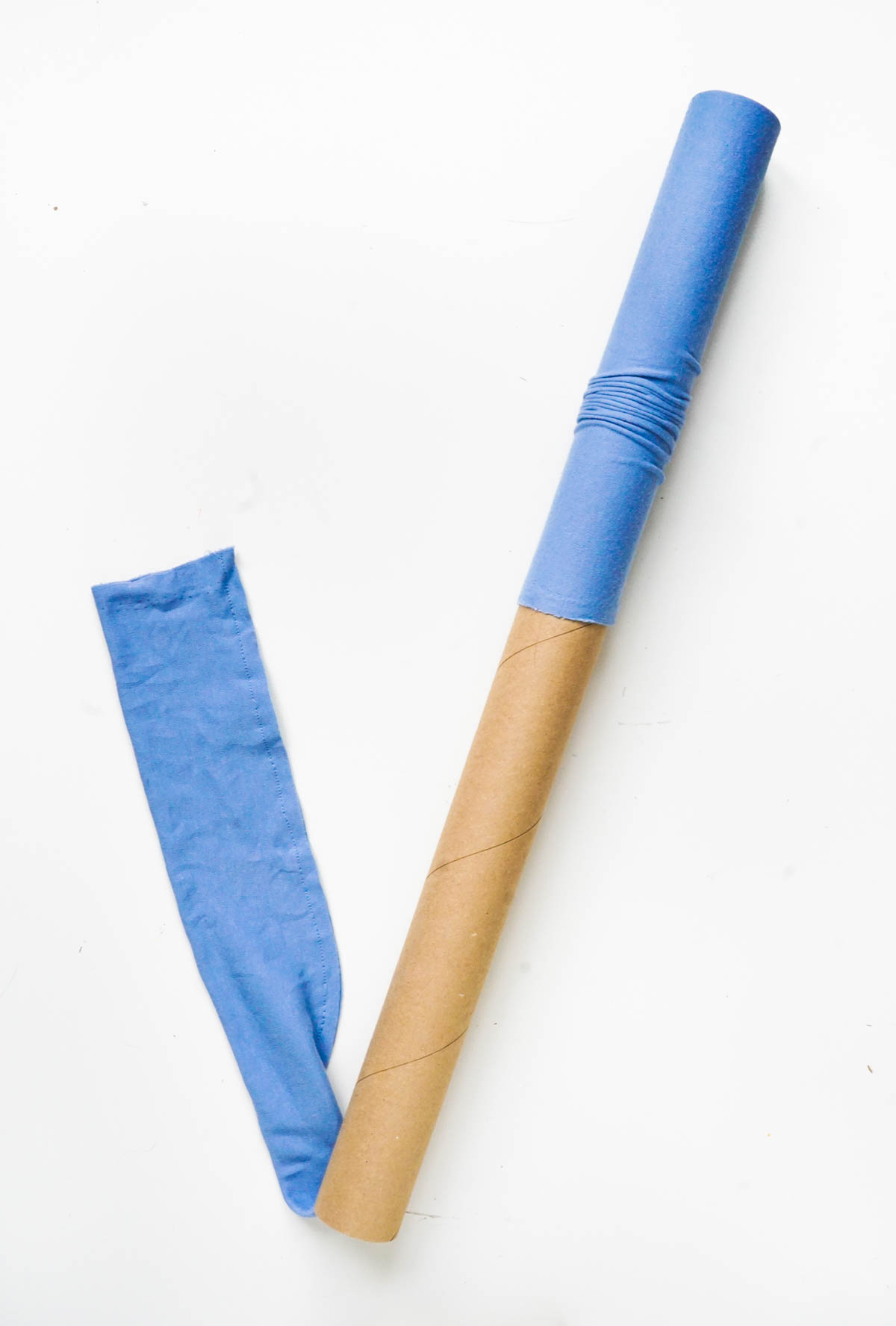 Feed the fabric sleeve into one end of the cardboard tube, pull it out the other end and fold it back onto the cardboard tube turning the fabric sleeve right side out.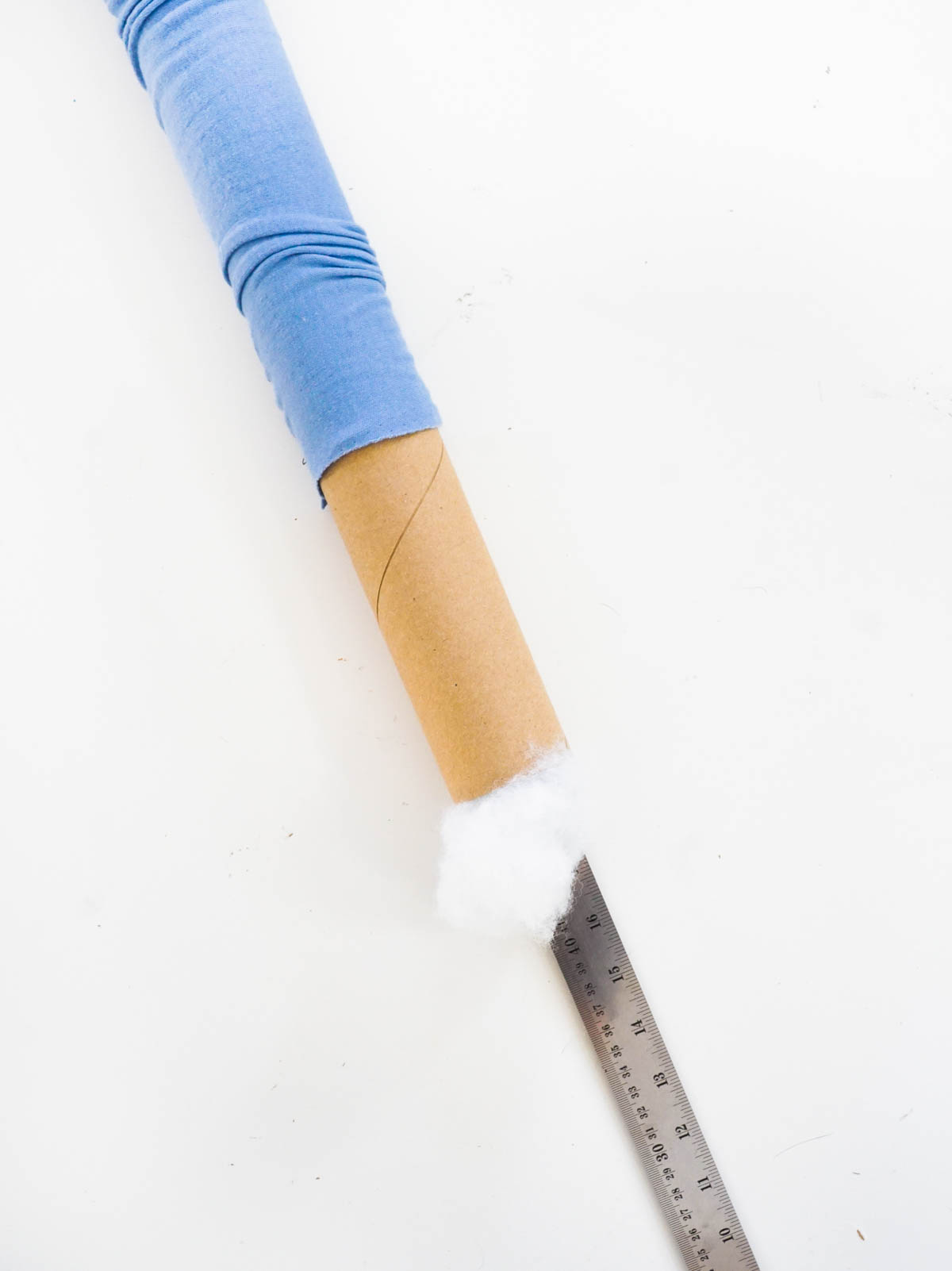 Shirr the fabric sleeve completely onto one end of the cardboard tube. From the other end of the cardboard tube, stuff in small pieces of fill push it all the way to the far end of the tube using a ruler or wood dowel until it reaches the fabric sleeve. Try to keep the density of fill uniform throughout the fabric sleeve as you stuff.
Once the entire sleeve is stuffed, either tie off with a knot or sew up the open end of the sleeve with the sewing machine. (Don't worry, both ends will be hidden once the knot is tied.)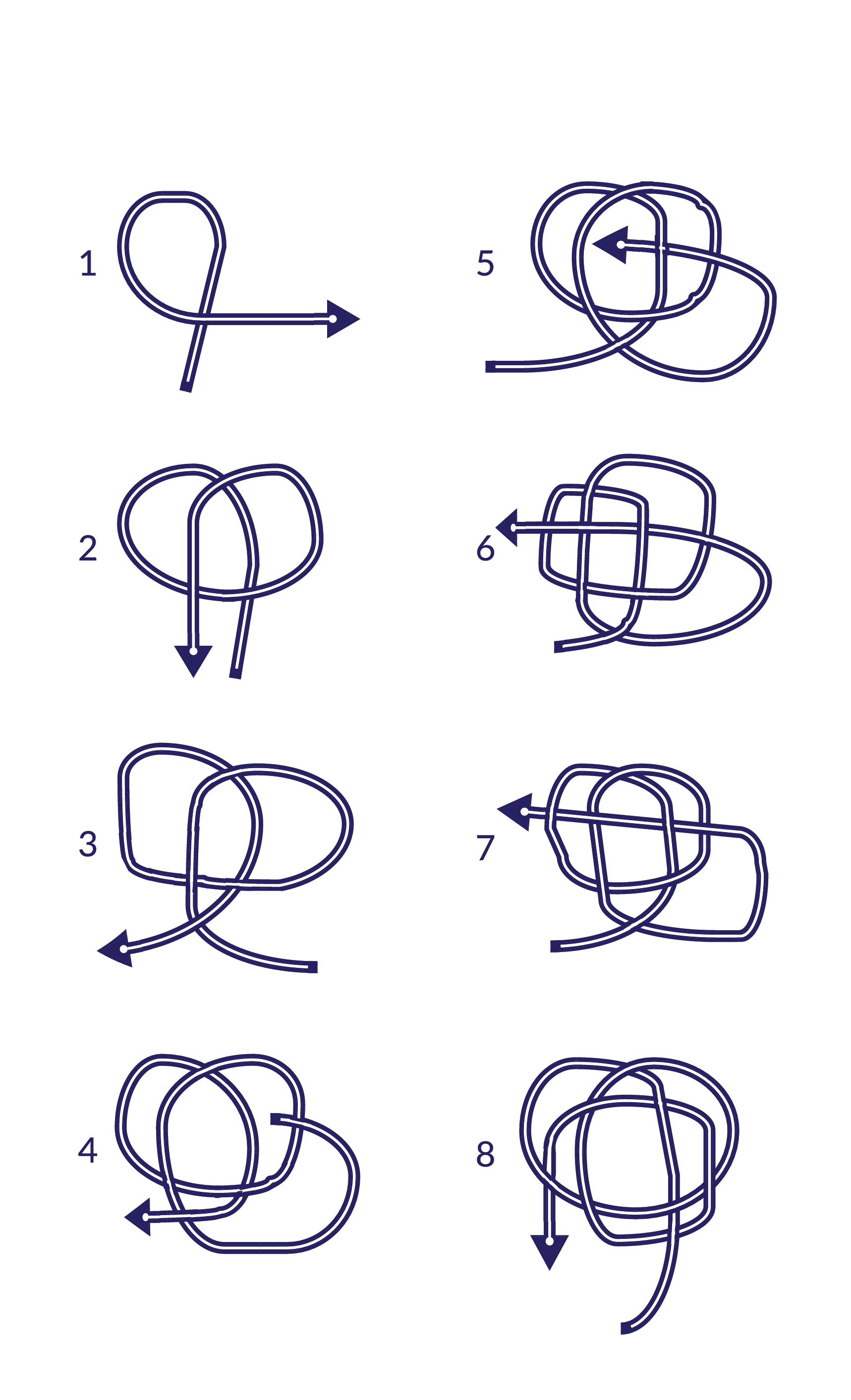 Starting with just one fabric sleeve, tie the knot as illustrated above. Once the first sleeve is tied, "trace" the knot you just tied with the 2nd sleeve, by tucking it under and over as needed to make the two sleeves run parallel to one another. After the 2nd sleeve is in, adjust the sleeves so they form a tight knot, and tuck the 4 loose ends back into the pillow so they're concealed.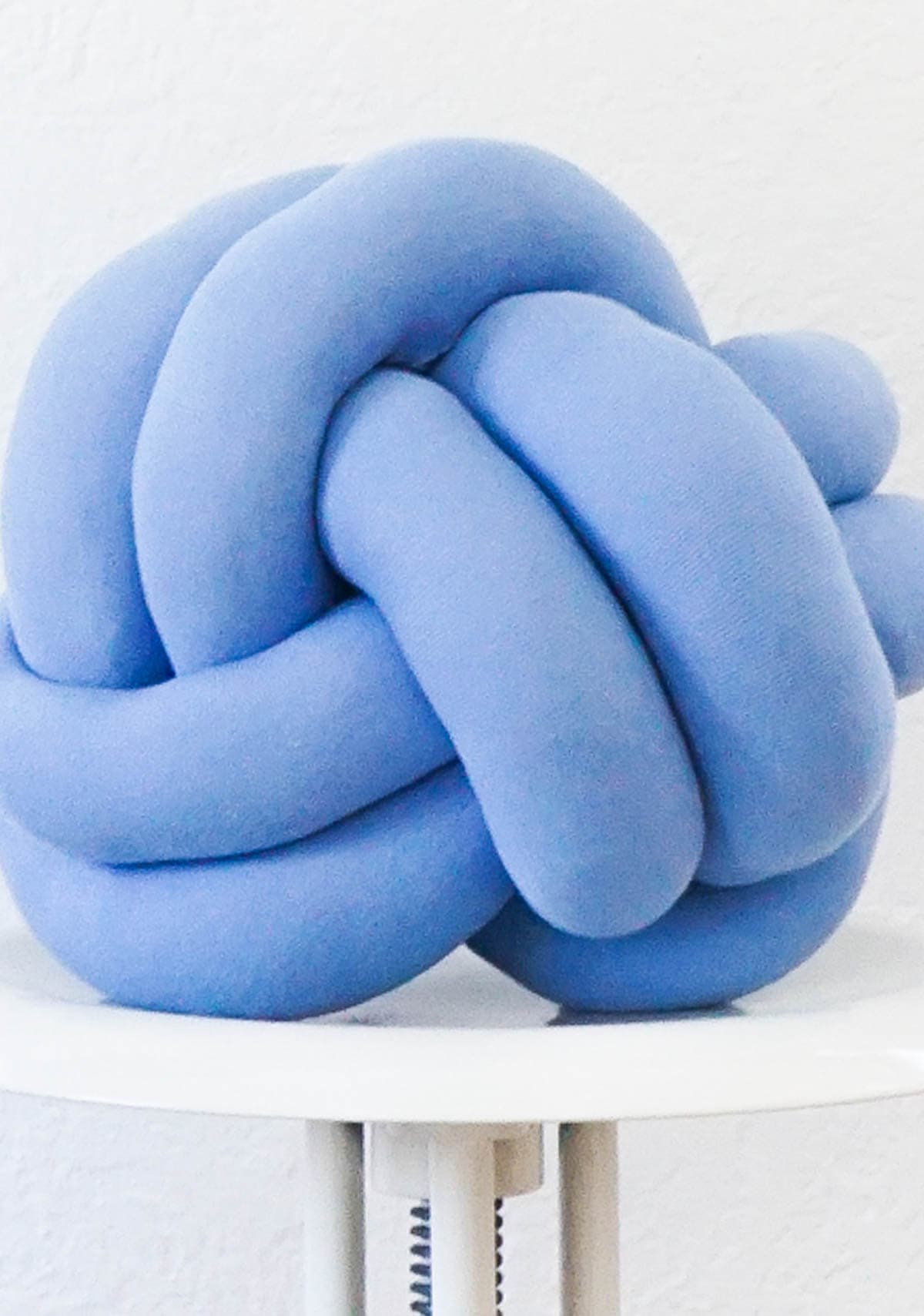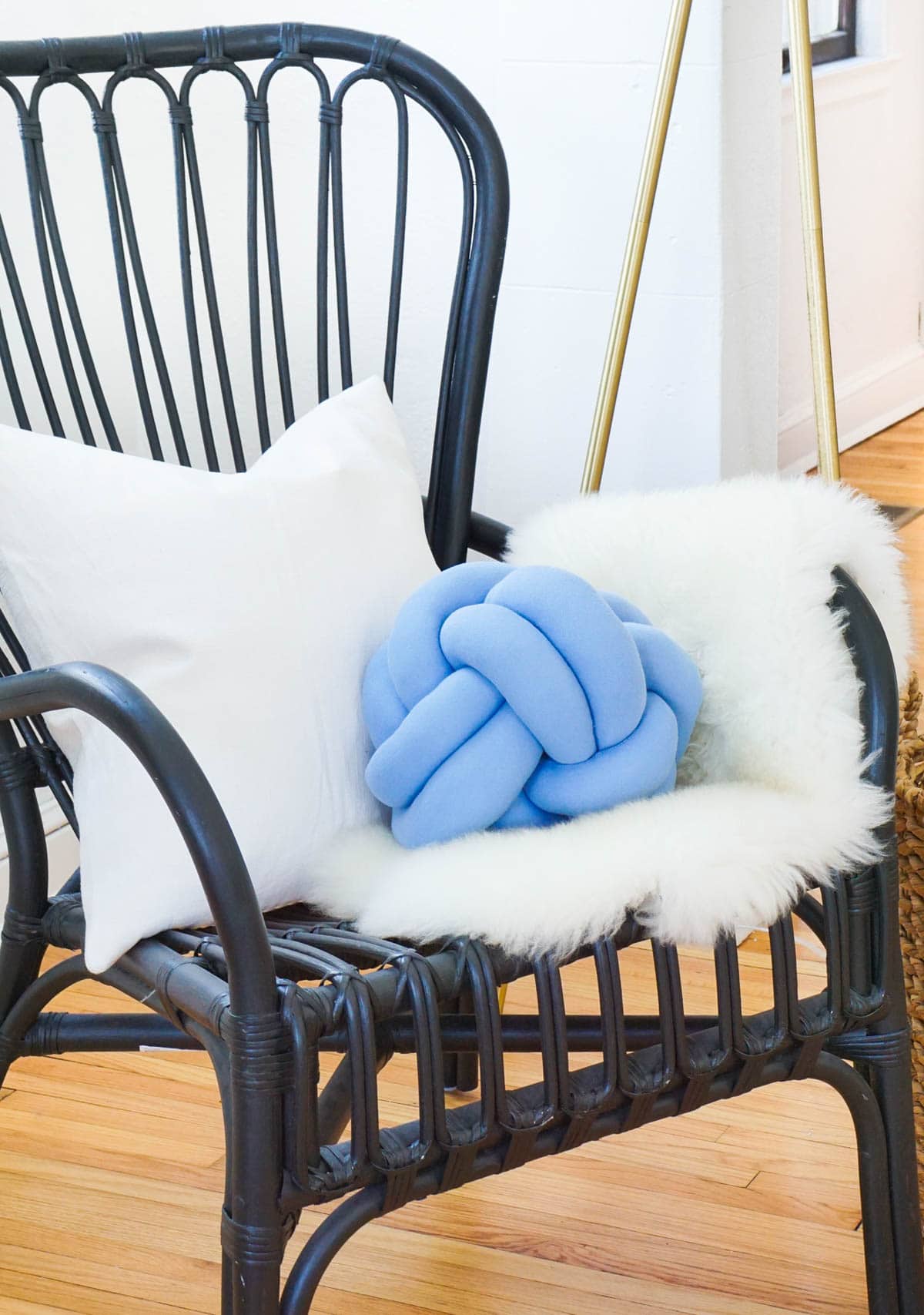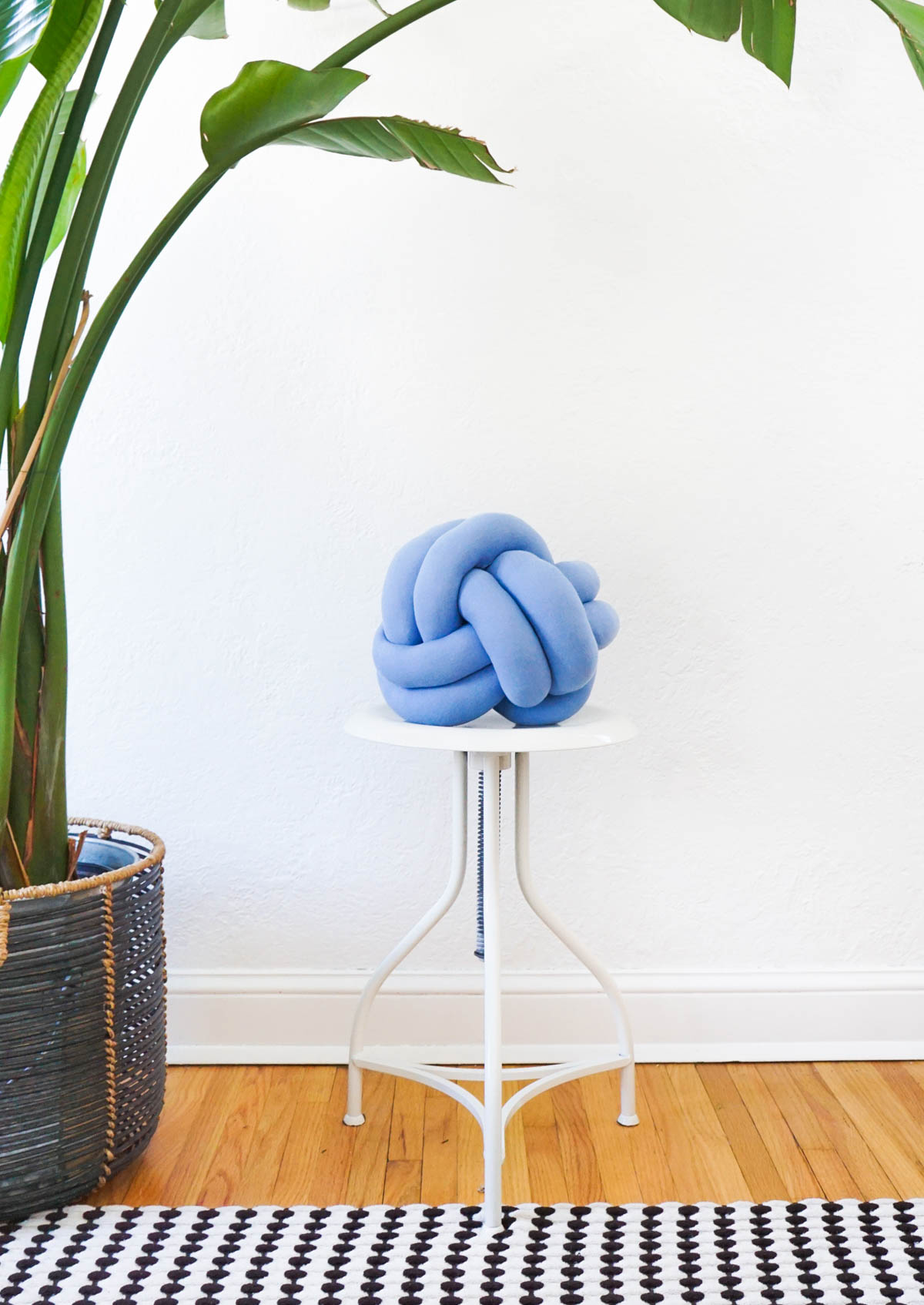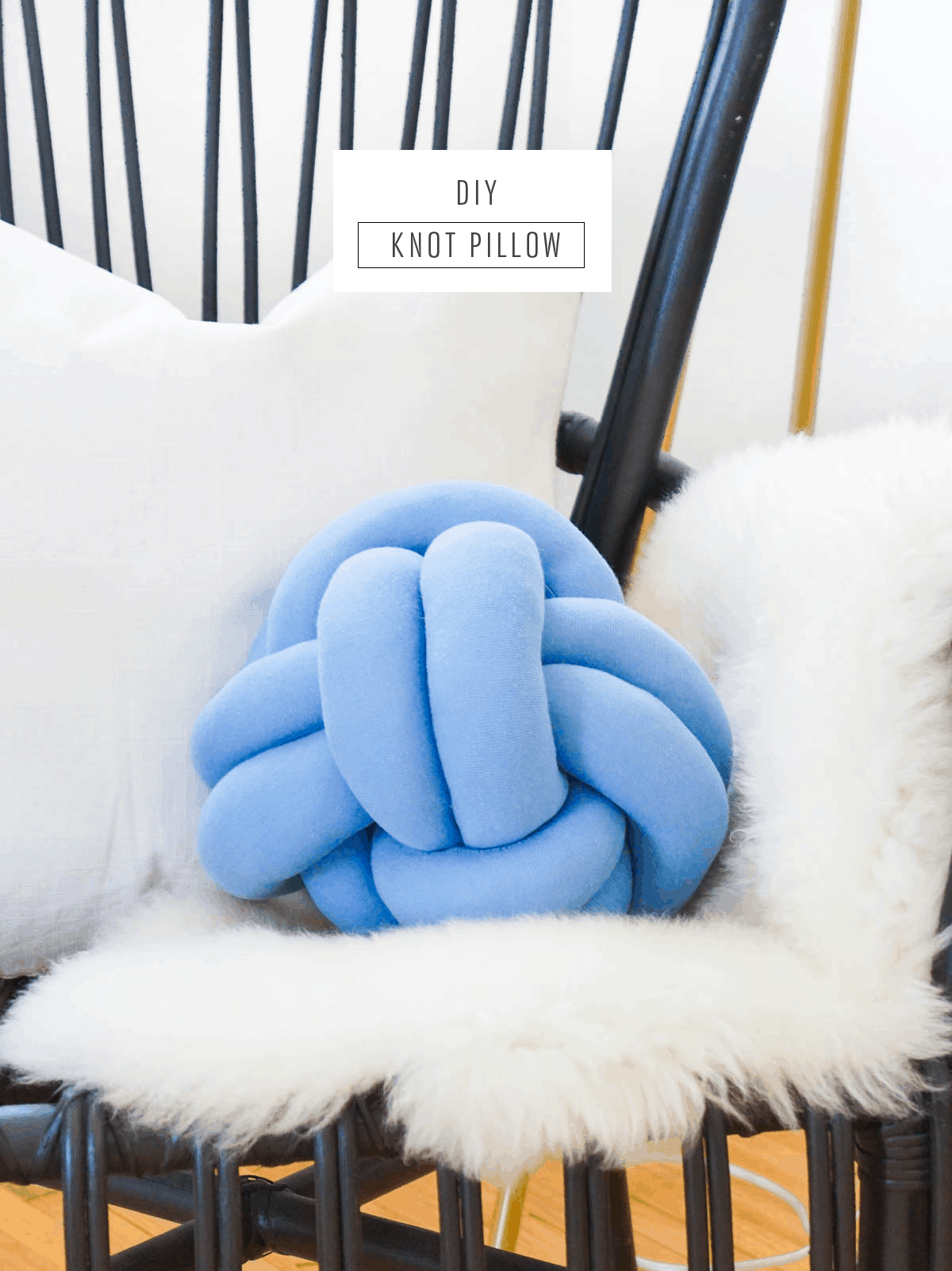 While the finished DIY knot pillow is no doubt a fun way to switch things up in the home décor department, I think my favorite part about this project is that it seamlessly doubles as a volleyball for impromptu living room matches at game night, ha!
Erin Francois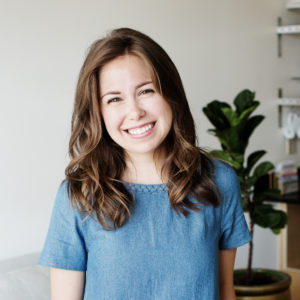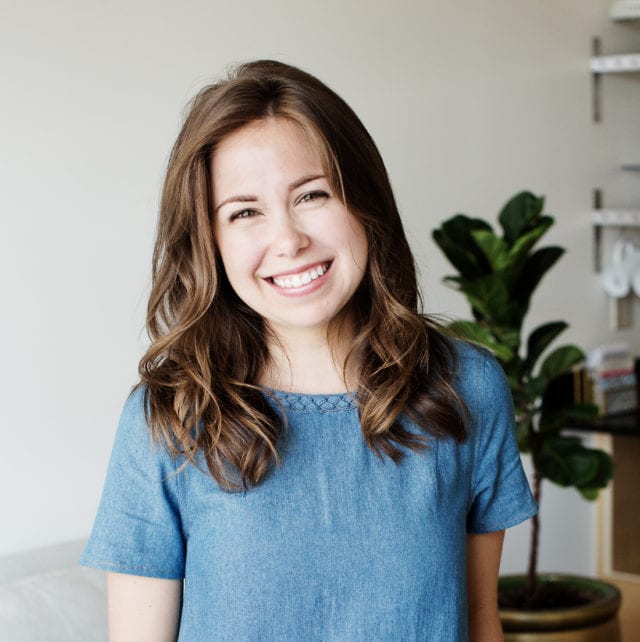 As a diy-er to the very core, Erin calls upon her interior design background to create pieces for the home that work to add beauty, function and a loaded dose of handmade soul to our everyday.