Tired of the same old pillow options? Check out these 20 creative DIY pillow ideas for some inspiration!
Changing up your pillows is the easiest and most affordable way to change up your decor.
They're the one accessory that's practically in every room — the living room, the game room, the playroom, the study room and (of course) all the bedrooms.
And pillows aren't just for decor; they're also for comfort.
We love the idea of homemade pillows. It's so much more inexpensive (and fun) making your own pillow than to purchase them at the store.
Plus, DIY projects are easily customizable!
So we're sharing our favorite DIY pillow ideas. Some don't even require a sewing machine!
20 Best DIY Pillow Ideas
1 — Knot Pillow
Knot pillows are all the rage. But when we saw one at a designer store for over $150, we sought to make our own. This sculptural DIY Knot Pillow is one of our most popular projects to date.
2 — Hand Painted Watercolor Pillow
Learn how to watercolor paint on fabric, and then apply this easy skill onto a pillow. This Hand Painted Watercolor Pillow is a work of art!
3 — Shibori Throw Pillow
Shibori dyeing is an ancient Japanese dyeing technique. It's similar to tie-dye in that it's just as east, but the finishing patterns are more intricate.
Add a touch of color to your room with this DIY Shibori Throw Pillow cover.
4 — DIY Felt Circles Pillow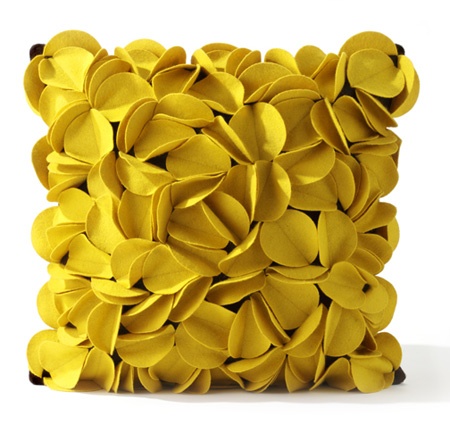 This DIY Felt Circles Pillow is one of those sewing projects where a pattern is not required. Just randomly sew on felt circles, and the finishing look is amazing.
5 — Tasseled Throw Pillow
Tea towels were used to construct this fun DIY Tasseled Throw Pillow. Once you learn how to make your own tassels, you can easily apply your new skills to any home decor piece.
6 — Structured Pleat Lumbar Pillow
Update your space with a DIY Structured Pleat Lumbar Pillow. We love how the pleats add a visual texture. Plus, lumbar pillows are great for supporting your spine and any lower back pain.
7 — Unicorn Pillow
Unicorn lovers will adore this whimsical DIY Fleece Unicorn Pillow. The pillow tutorial even includes a free downloadable pattern to follow along.
It's the perfect piece for a little girl's bedroom.
8 — Faux Woven Pillow
We love woven pillows. But we don't love the price tag on woven pillows. And we get it. Weaving is a craft that takes advanced artisan skills.
If you don't know how to knit or weave, then you'll love how easy and inexpensive it is to make this DIY Faux Woven Pillow.
9 — Snowball Pillow
If you want to get away from the usual square-shaped pillows, this DIY Snowball Pillow is just for you! Oversized wool balls adorn this fun DIY pom pom pillow idea.
10 — DIY Tufted Pillow
There are no fancy zippers involved to make this Colorful DIY Tufted Pillow.
11 — No-Sew Flamingo Lumbar Pillow
We're not exaggerating when we tell you how easy it is to make this DIY Flamingo Lumbar Pillow. The tutorial features a free flamingo pattern to print out and iron on your pillow.
12 — Double-Sided Pillow Case
Maximize your pillow case options by creating a DIY Double Sided Pillow Case. We love using two completely mixed matching designs but sticking with a similar color palette.
13 — Pattern Painted Pillow
Looking to add color and bold designs to a room but too scared to go big? Painting your pillows is an easy way to liven up your space.
So grab a brush; this DIY Pattern Throw Pillow how-to shows you creative ways to paint your pillow.
14 — Ombre Pillow Case
Sleep at night like a king or queen. This DIY Liquid Gold Ombre Pillow Case tutorial dresses up a plain white pillowcase. This decorative pillow cover is literally painted with gold.
15 — DIY Rug Hook Pillow
Want to knit a pillow but just don't have the time or patience? Rug hooking achieves a similar look and feels to a knit pillow.
But instead of taking days to make, this DIY Rug Hook Pillow only takes one day to recreate!
16 — Yarn Fringe Pillow
Customize this DIY Fringe Throw Pillow with any color yarn to match your home accessories. It styles nicely with another fun yarn project, our DIY Fringe Mirror Wall Hang.
17 — Succulent Pillow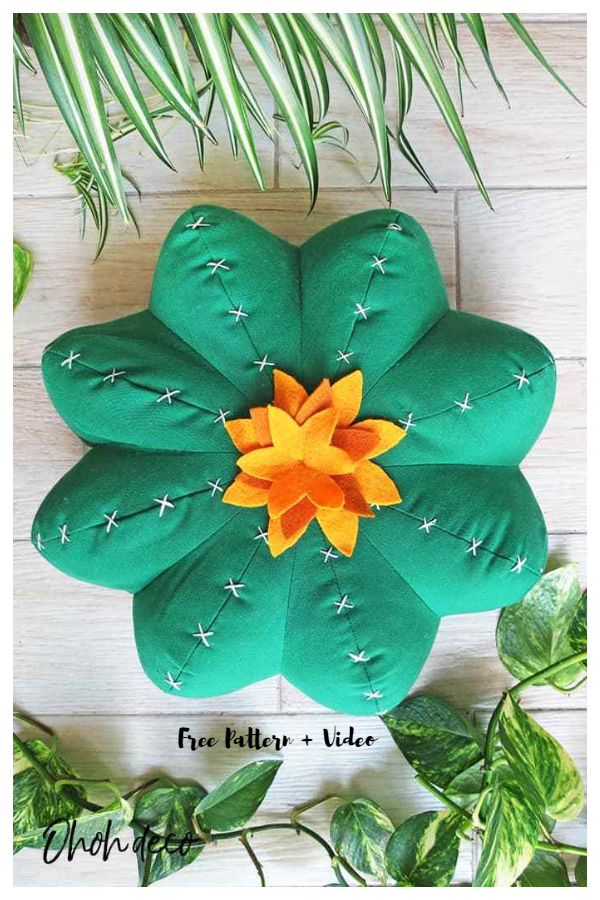 Love succulents? Well, here's a cactus that you can actually hug! Add more plants to your home with this DIY Succulent Pillow! Free sewing patterns are included to stitch up your own plush garden.
18 — No-Sew Envelope Pillow
Constructed from cloth napkins, this DIY Envelope Pillow requires not a stitch of sewing nor much cutting.
19 — No-Sew Pillow for Your Pet
We can't forget our four-legged friends. Your pets will love having their own DIY Pet Pillow to snuggle up with.
20 — Faux Fur Pillow
Learn how to make a DIY Faux Fur Pillow in less than 20 minutes. What's the secret? Use a faux fur blanket to transform it into a decorative pillow.
More Easy DIYs
So now that you've got yourself new DIY pillow ideas, don't forget about your throw blankets. The two just go hand and hand.
Stunning Bedroom Makeovers