DIY Minimal Beaded Blanket Holder — Short on storage? Display all those favorite blankets as a pretty wall hang with this fun DIY Minimal Beaded Blanket Holder.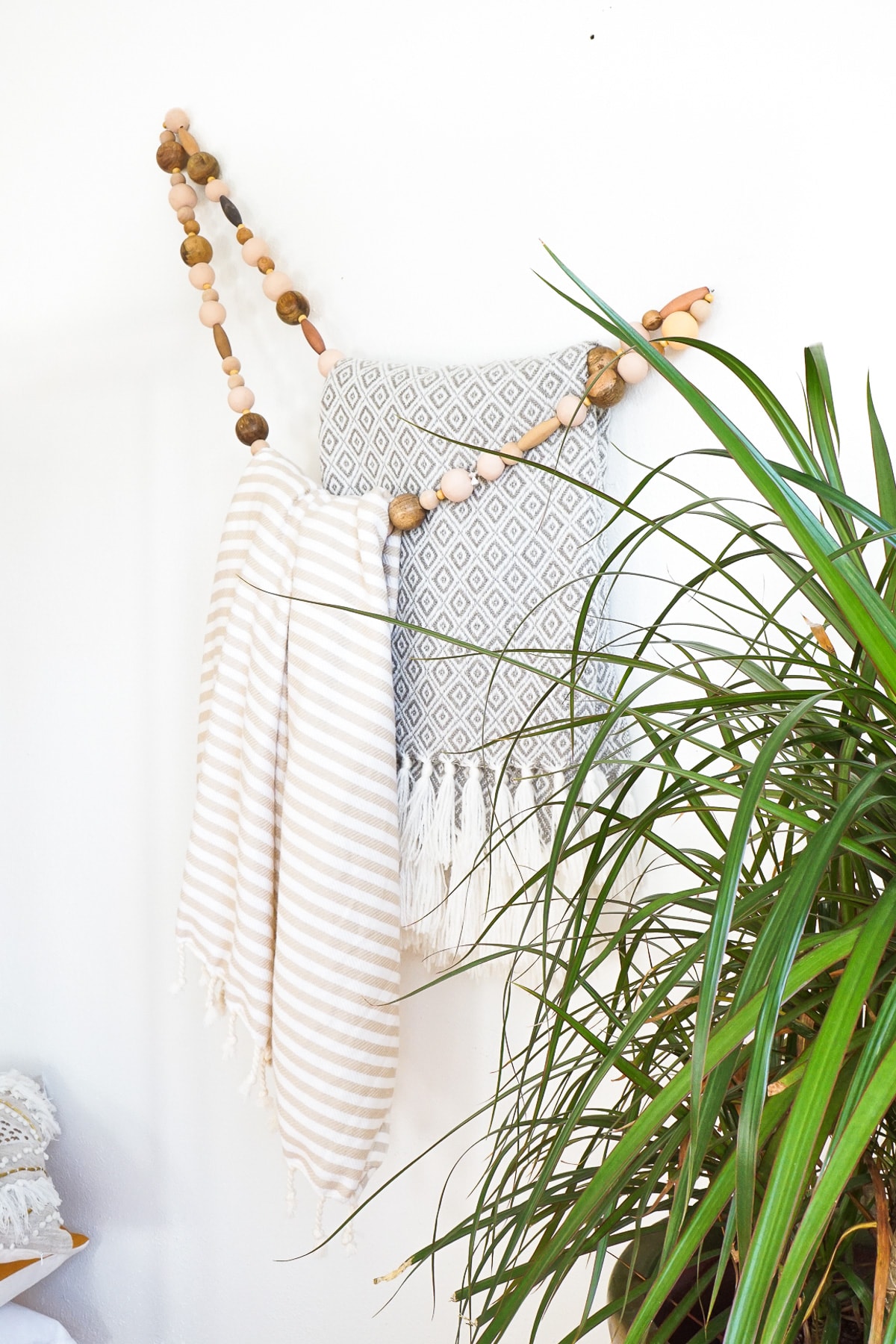 Blankets are out of storage and back with a vengeance at this house! 'Tis the season to cozy up for movie night with a blanket and warm bev or layer an extra one on your bed for cool nights.
I, Erin needed a spot for extra throws in our bedroom. And since closet space is at a premium in our 1930's abode, I turned my focus to the walls with this DIY Minimal Beaded Blanket Holder.
A combination of wood and polymer clay beads come together as a wall-mounted loop useful for draping blankets in a tight space.
Are you in need of some extra soft goods storage this season? Let's. Get. Beading!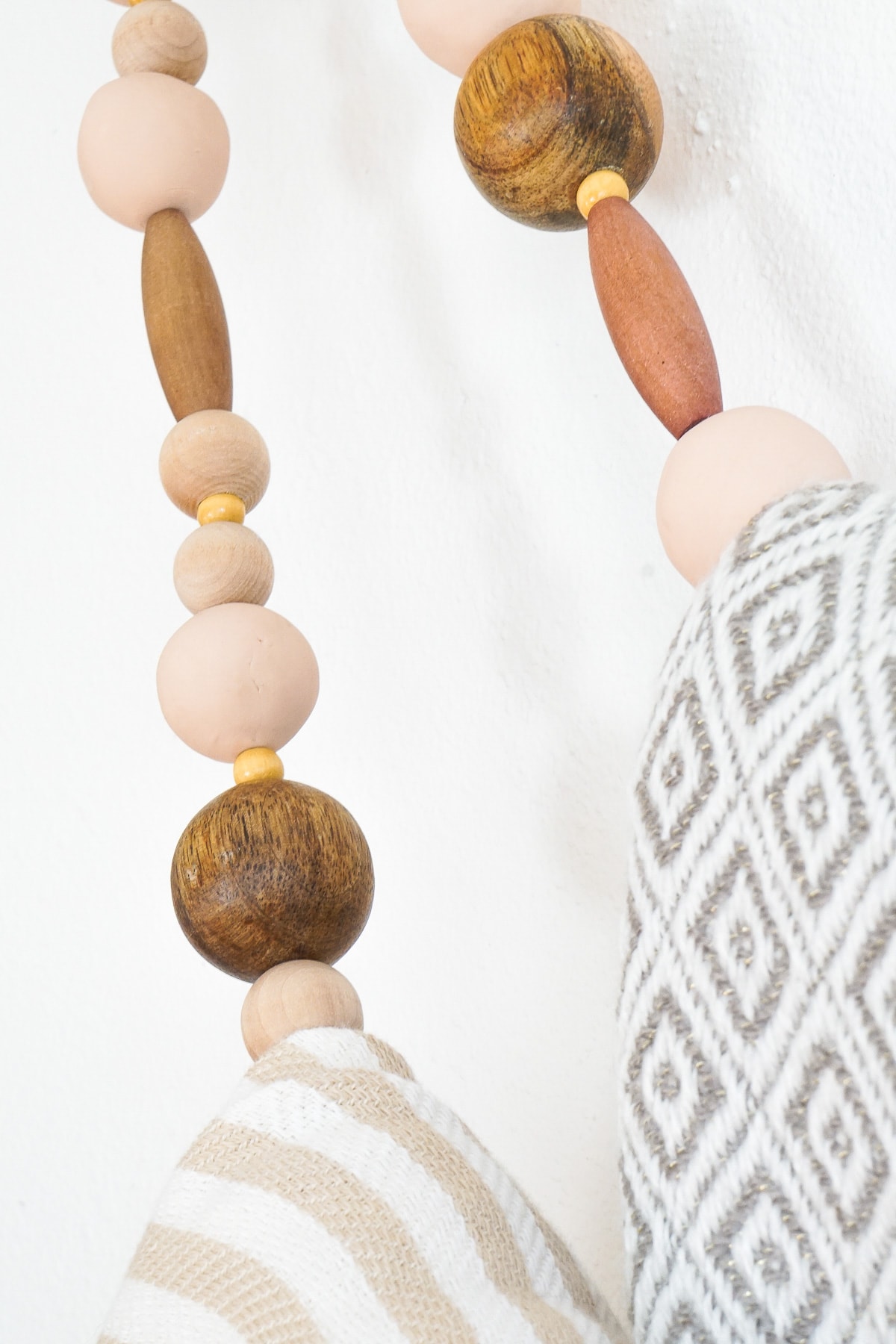 Materials And Tools Needed To Make A DIY Minimal Beaded Blanket Holder
How To Make A DIY Minimal Beaded Blanket Holder
Roll clay into 1.5"-2" balls and poke a hole through the center using the tapestry needle.
Wiggle the needle around a bit as you make the hole so it's large enough to accommodate the needle and string.
Bake beads at 275 degrees F for 10 minutes per ¼" thickness. Remove from oven and cool.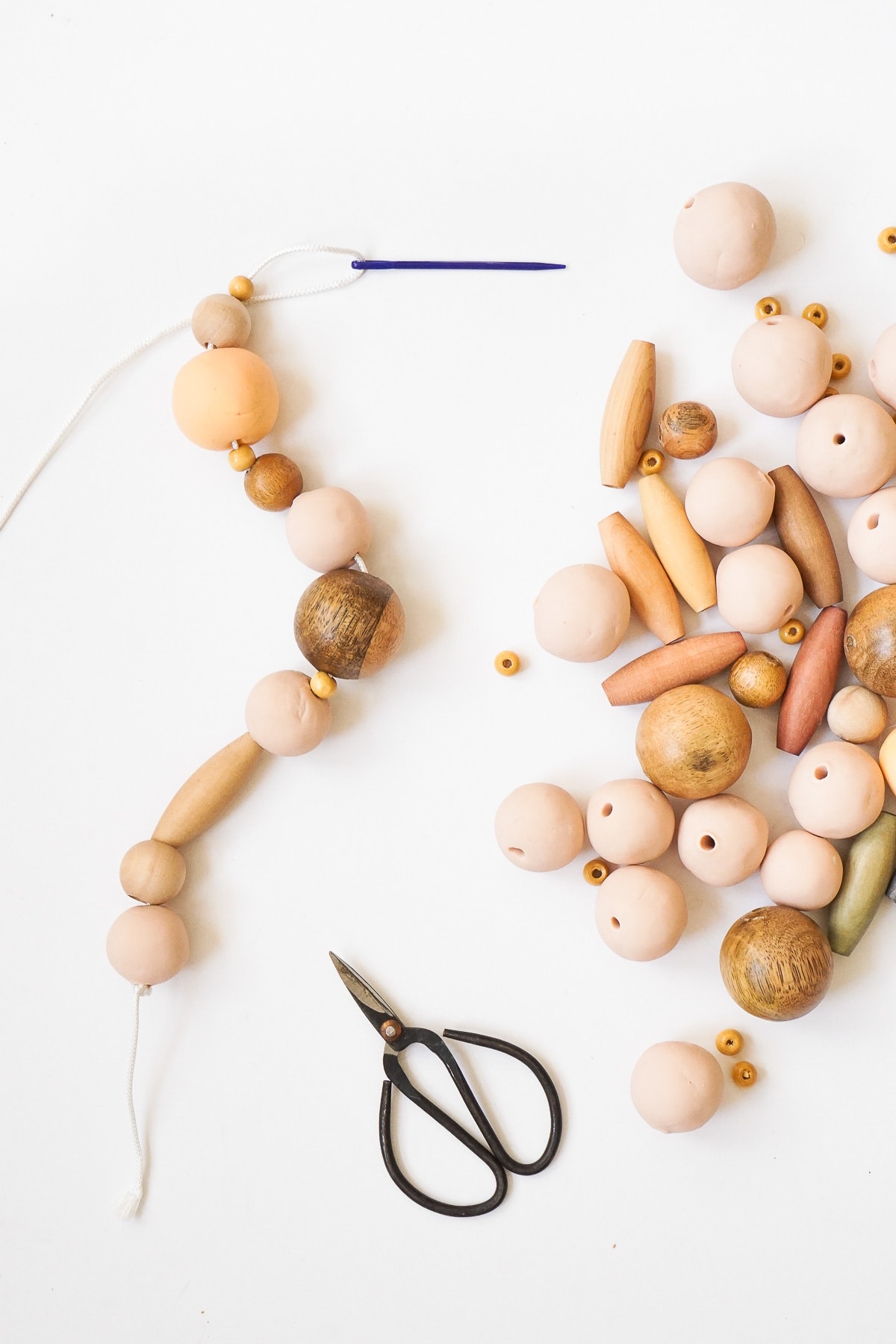 Tie a big knot at one end of the string (large enough to keep the beads from sliding right off).
String polymer beads and wood beads onto the cord in a random order.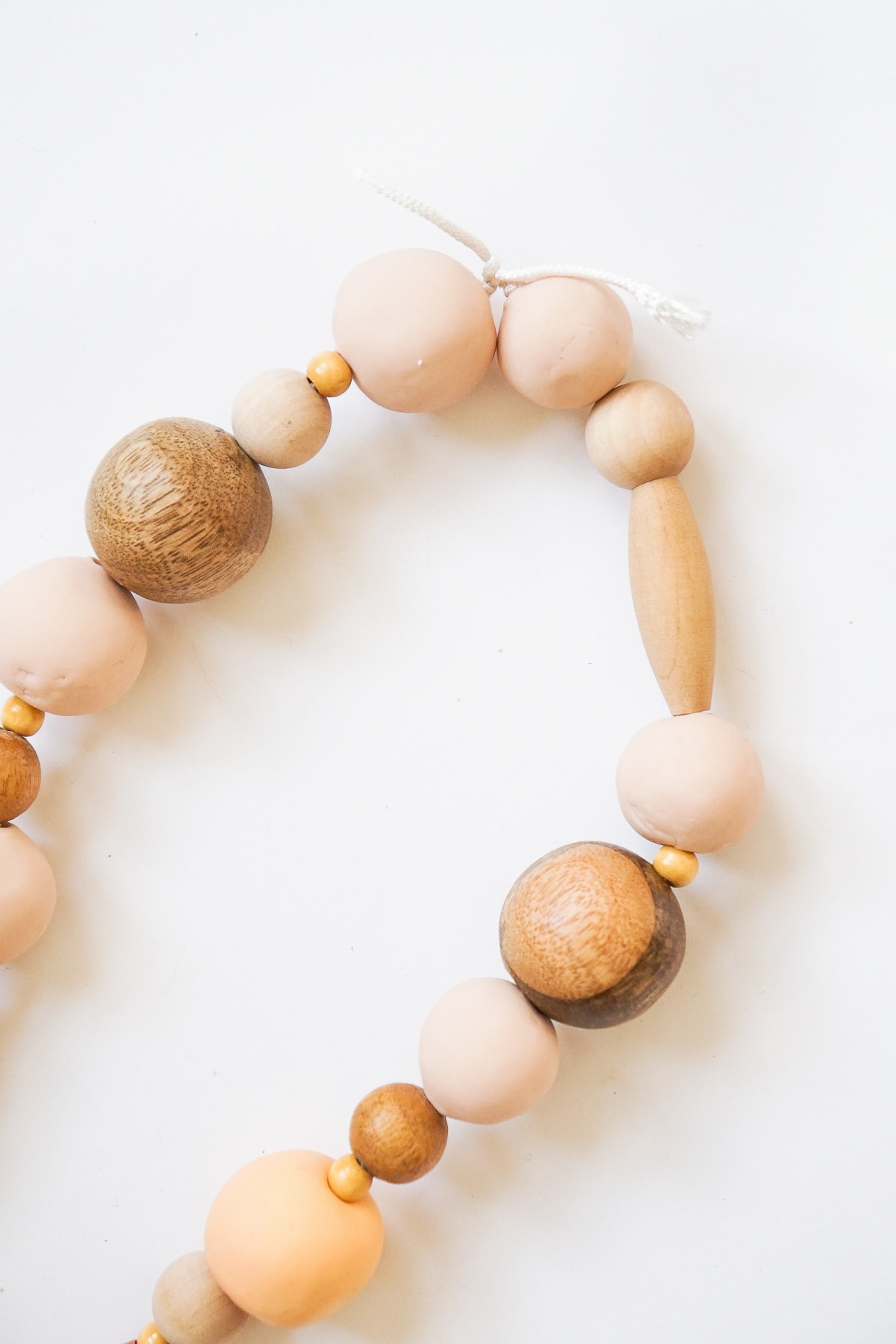 Once the entire length of the string is covered in beads, tie the two ends together with a triple knot.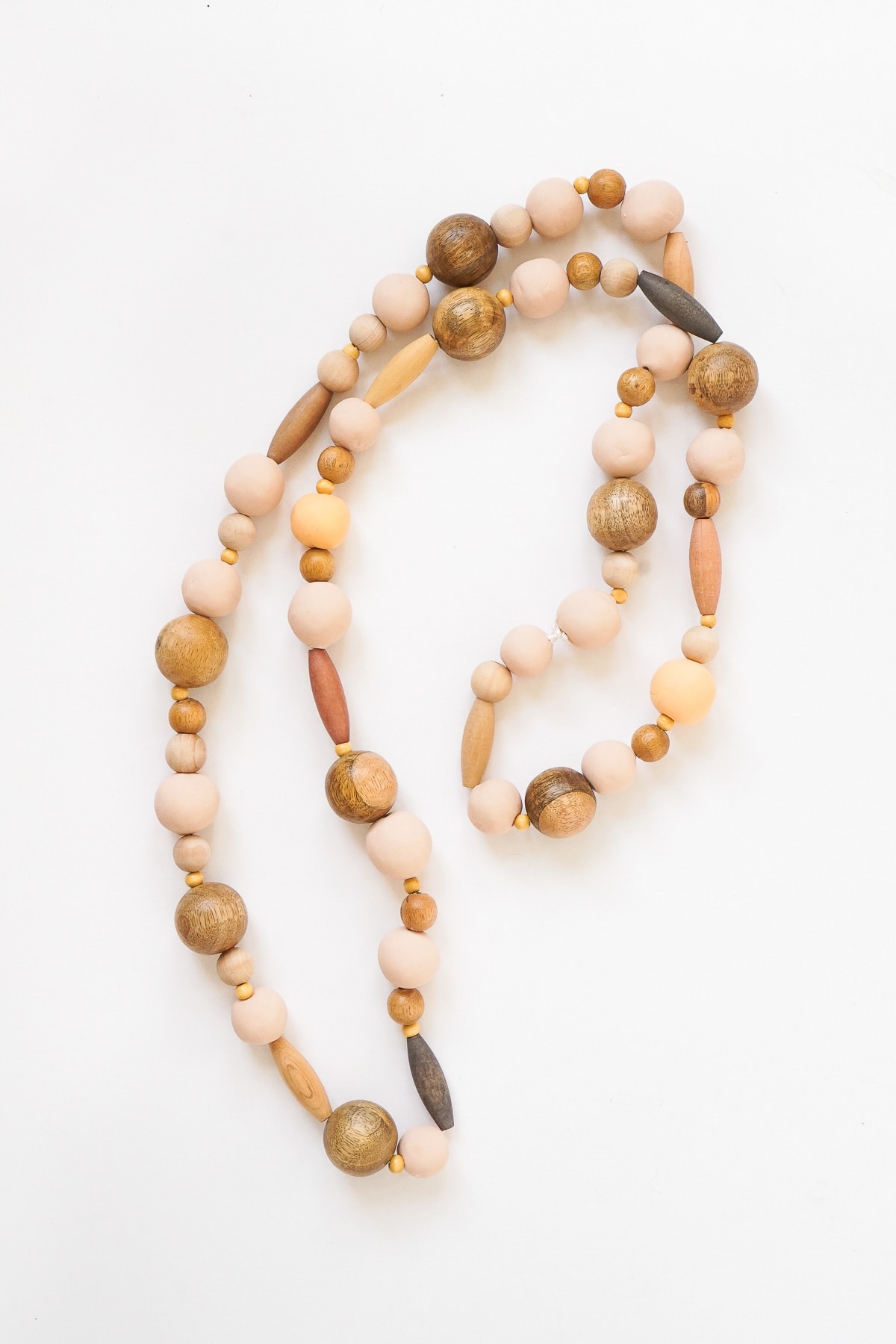 Hammer two nails into the wall roughly 36" apart.
Hang the nails level with one another for a uniform look or at different heights to create a dynamic asymmetrical look.
Hang the bead loop on the wall and drape with blankets!
This baby is going on our bedroom wall for easy access to blankets this winter. Where will you hang yours?