DIY Watercolor Wall Art — Using watercolor paint for a really simple piece of colorful art is so easy to do. Plus you can make your artwork as big or as small as you'd like in whatever color you love most…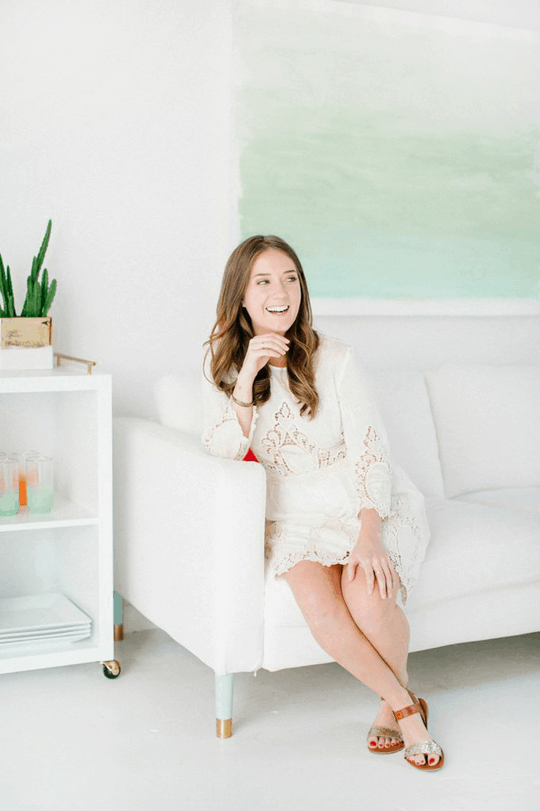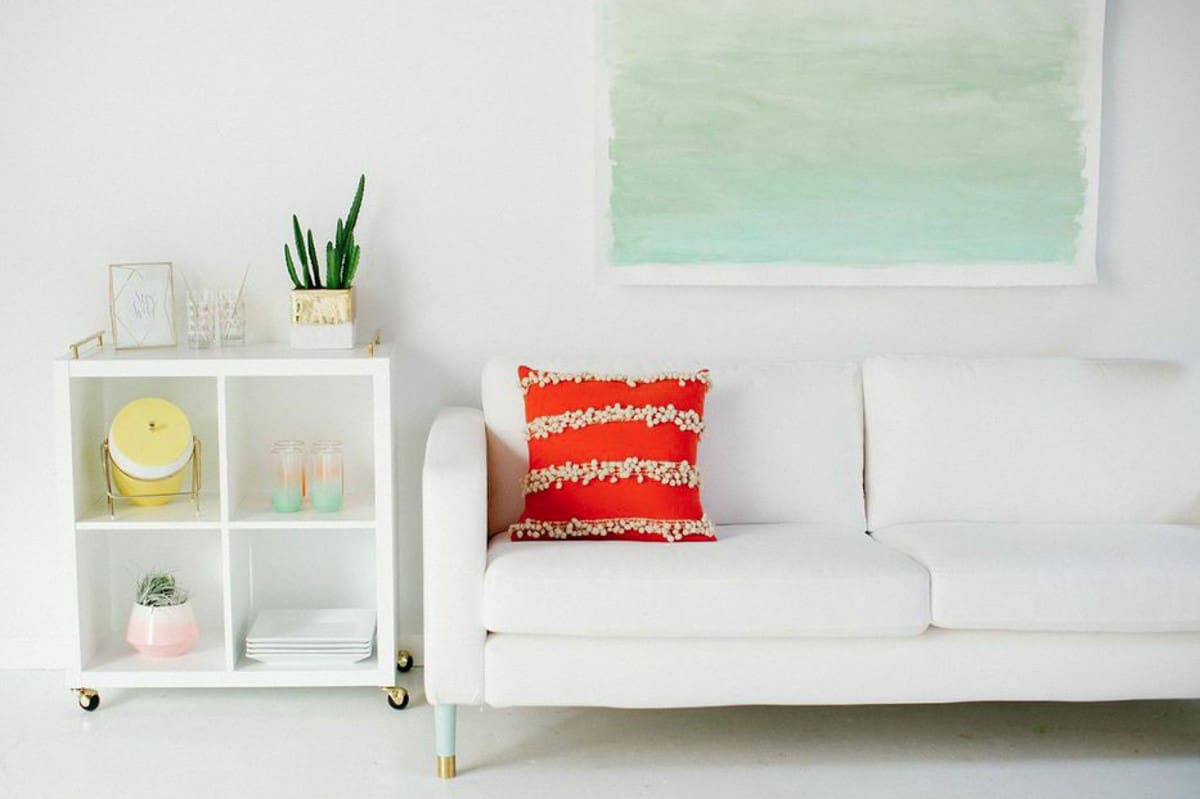 When the studio tour came out I got a TON of reader questions about where the watercolor wall art above the couch was from.
I definitely did not see that one coming seeing as how I seriously made that thing in 10 minutes flat as Kimberly was walking in to take photos of the space.
Originally we had this DIY paper wall art on the wall there instead, but I decided it was a little too punchy and wanted a more muted focal point so I switched it out at the last second.
I've finally gotten around to fulfilling your requests for a how-to with this DIY watercolor wall art tutorial, and you might actually laugh at how easy this is to make, not even joking!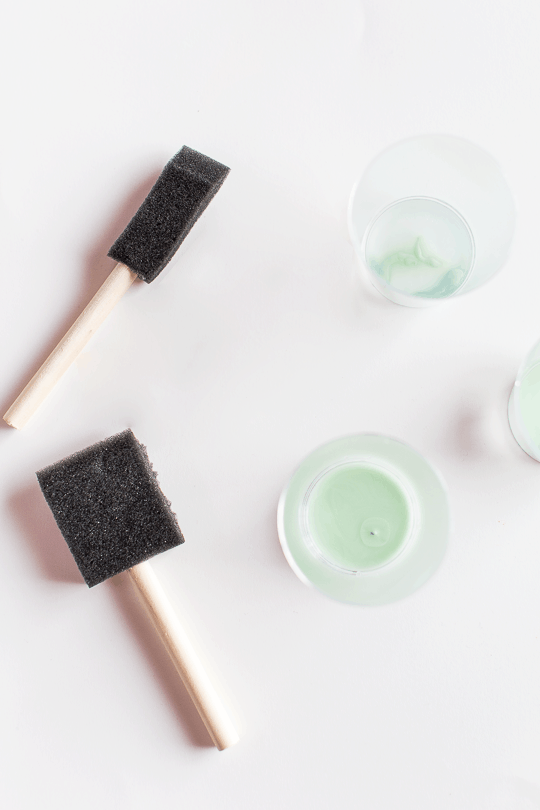 Materials for How to Make DIY Watercolor Wall Art
Foam brushes
3 plastic cups
3 colors of craft paint in a similar color family (I used mints and greens)
Large piece of printmaking or linen paper from the art store (size is up to you!)
Fill each plastic cup with about an inch or so of water.
Squeeze a dime size of the lightest of your three colors in one cup, squeeze a bit of each of the darker two colors in the second cup, and then a dime size of the darkest color in the last cup.
Stir the paint and water together and your colors should lineup to be an ombre scheme, if not, adjust the paint as needed.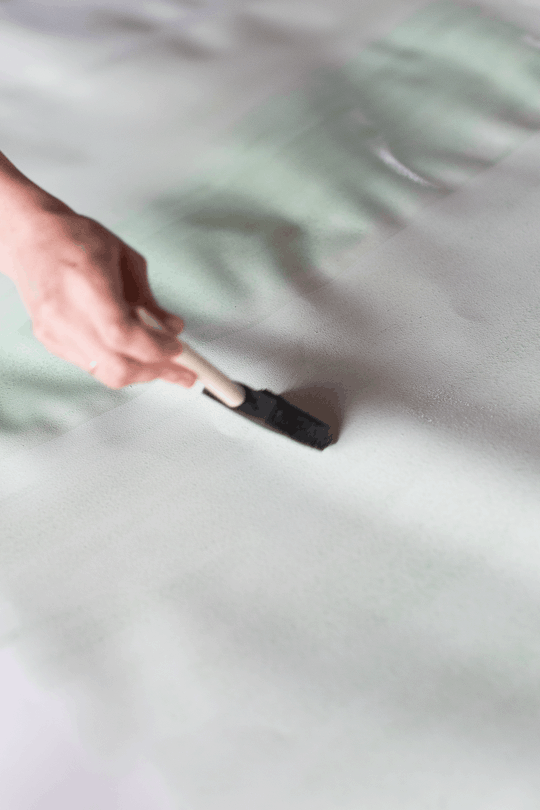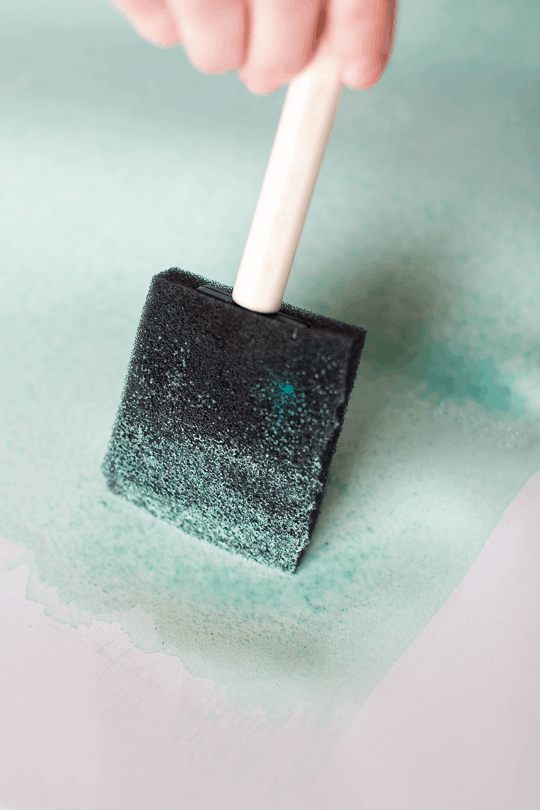 Using the lightest color, quickly brush the color across the entire paper leaving a clean white border of at least two inches all around.
Next, use the medium color starting from one end of the painting and brush it all the way up, just past the center of the paper being sure to blend the watercolor excess so you don't have puddles building up.
Lastly, use the darker starting from the same end that you started brushing the second color from, and only paint up to just below the middle.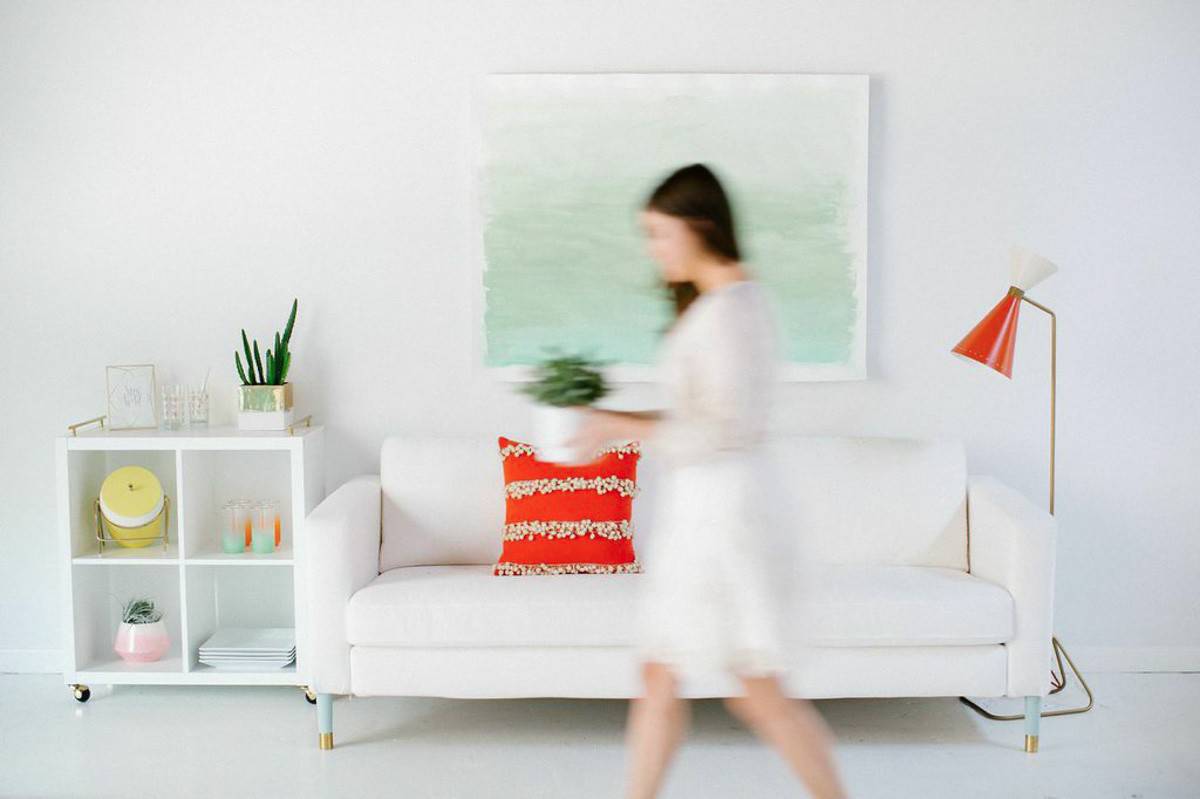 If you can, let the paper hang to dry once there are no puddles on the page so that the weight of the paper pulls any puckers/wrinkles out! Once it's completely dry, frame or mount it as you see fit for your space.
You didn't hear it from me, but we actually just taped ours up over the old paper wall art, shhh…
I really love the way the colors look with the pops of burnt orange of the couch pillows. It was just the right amount of interest without overdoing it in the all-white space.
What do you all think? Is this a project you would try for your home?!
If you loved this DIY watercolor wall art project, be sure to check out our other favorite home decor DIY ideas!