Elevate your knowledge by learning the how-to for a DIY Ikea Dresser Hack and guest prep that will save you time! And get ready to make your guests feel at home.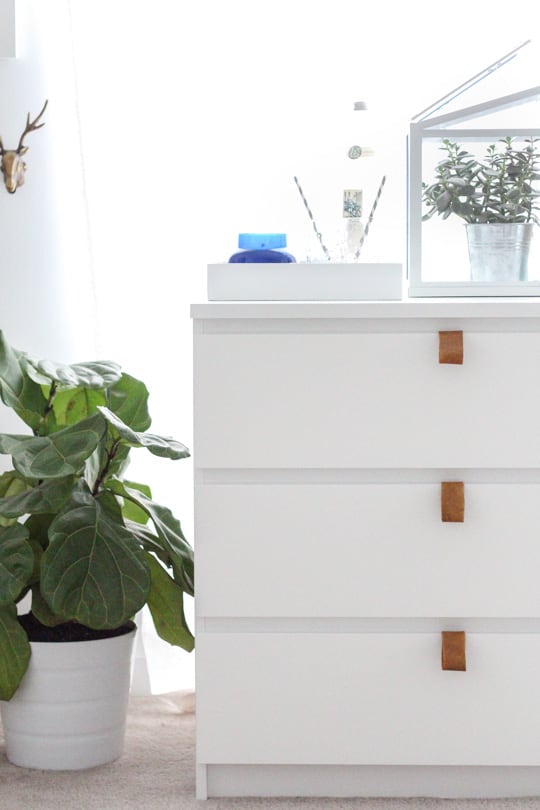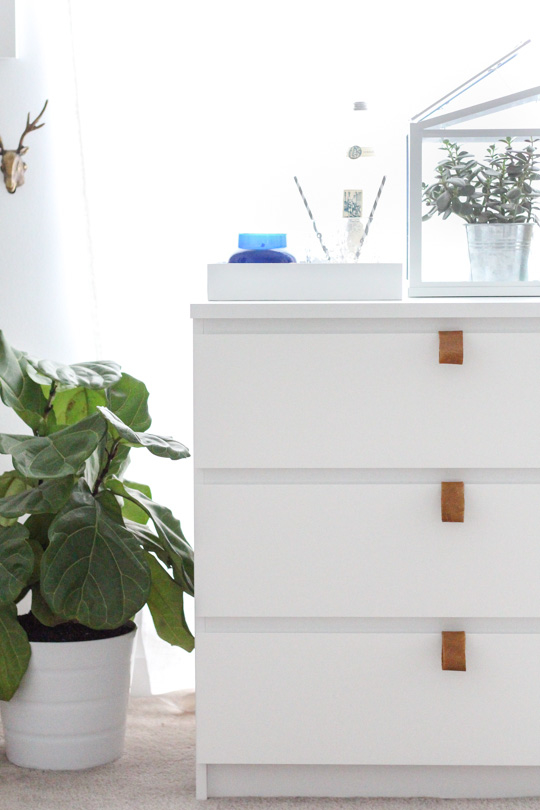 Sometimes I have lightbulb DIY moments and other times I just have to give a round of applause to some other DIY geniuses.
One of these moments is this leather dresser pull idea from Improvised Life.
We took the same concept and applied it to an Ikea dresser in our guest room.
Let's be real.
Is this not the perfect $10 Ikea hack solution to make inexpensive furniture perfectly impressive for holiday guests?
I think so!
And the great thing about this hack is that it can be applied to any dresser brand or any furniture piece with cabinets.
We used the Ikea Malm Drawers. The line is very basic and simple, which allows for a nice blank canvas to apply your own touches.
We've hacked this dresser before by turning it into DIY Rattan Drawers.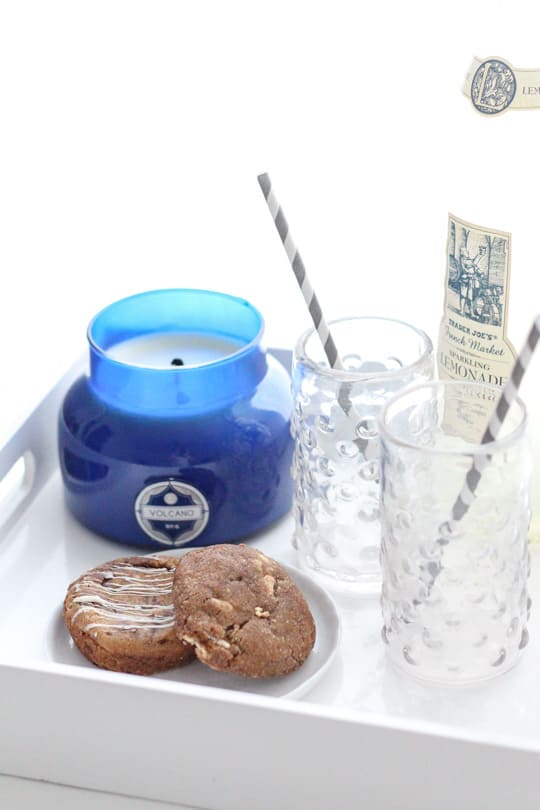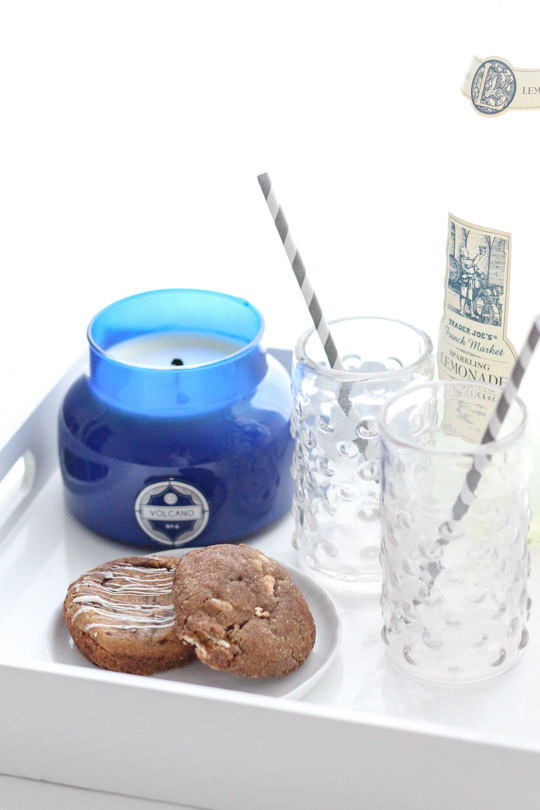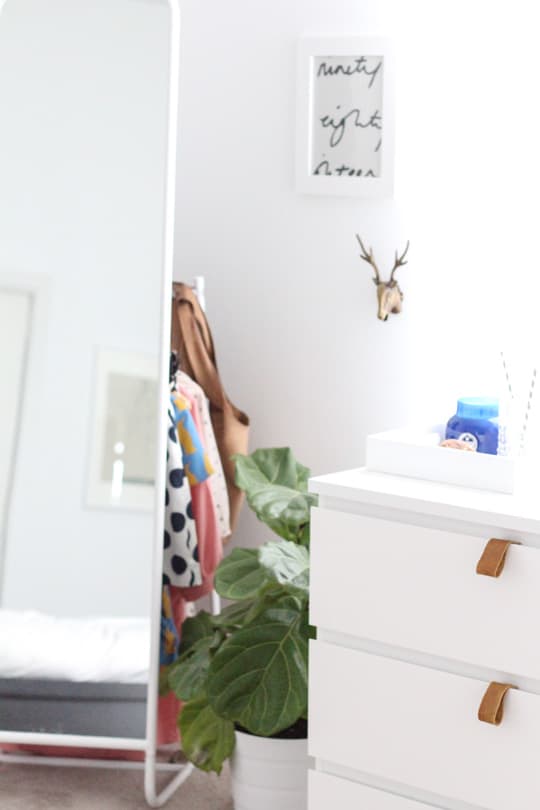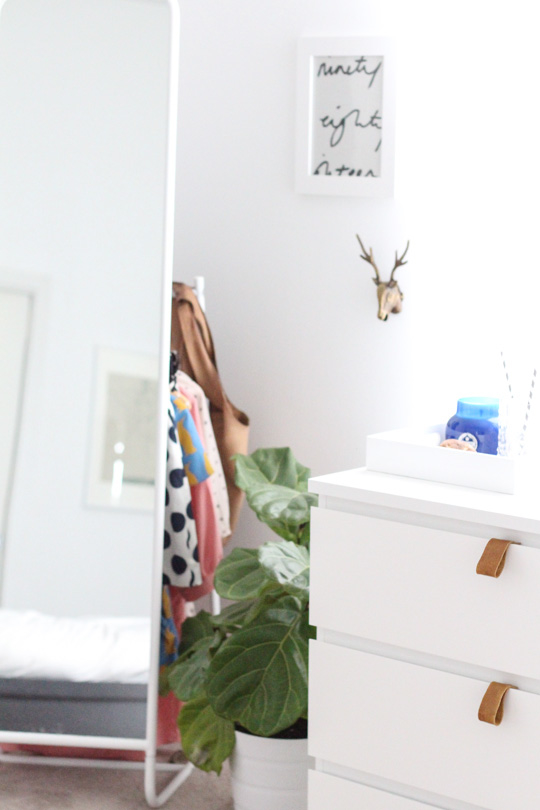 Materials Needed For A DIY Ikea Dresser Hack
How To Hack A DIY Ikea Dresser
To make this version of pulls:
1 — Folded two-inch-wide strips of leather.
2. — Then, I nailed two gold nails to the top portion of the drawers.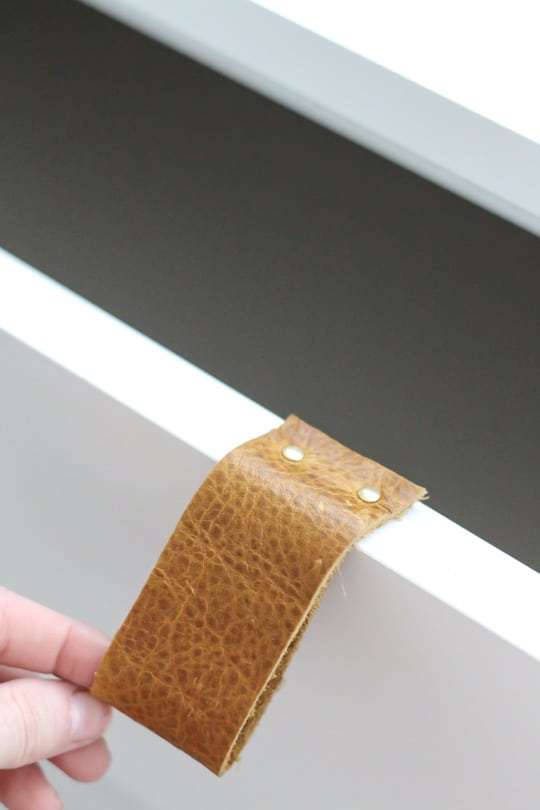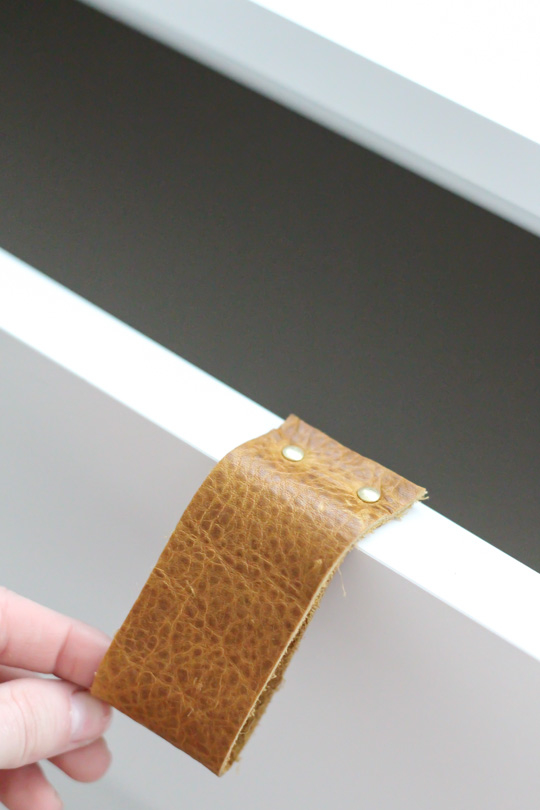 Easy Guest Prep Tips
— In case you don't have the space for guests to have their own separate dresser, you can always opt for this stand-alone floor-length mirror.
It includes hooks and racks to hang their clothes and accessories.
— Add a few extra tidbits like cookies. These are from The Cravory but who doesn't love some warm homemade chocolate chip cookies?
We also left one of our favorite candles for guests to light up along with a few refreshments.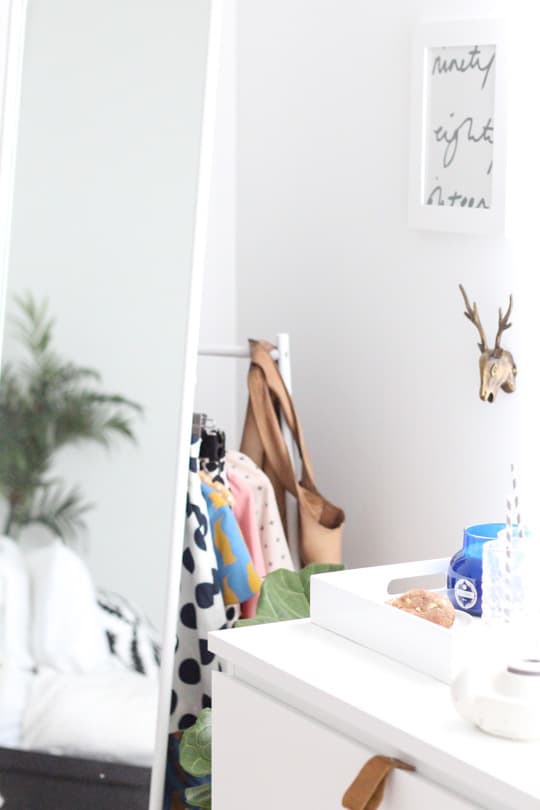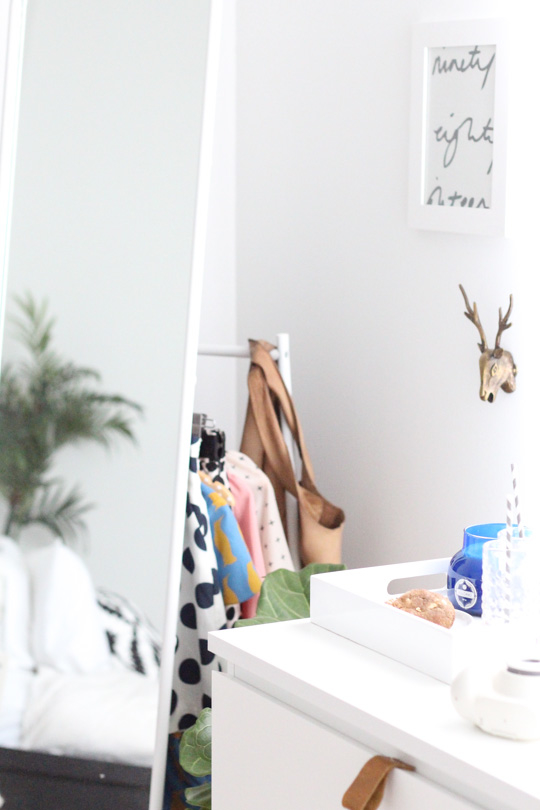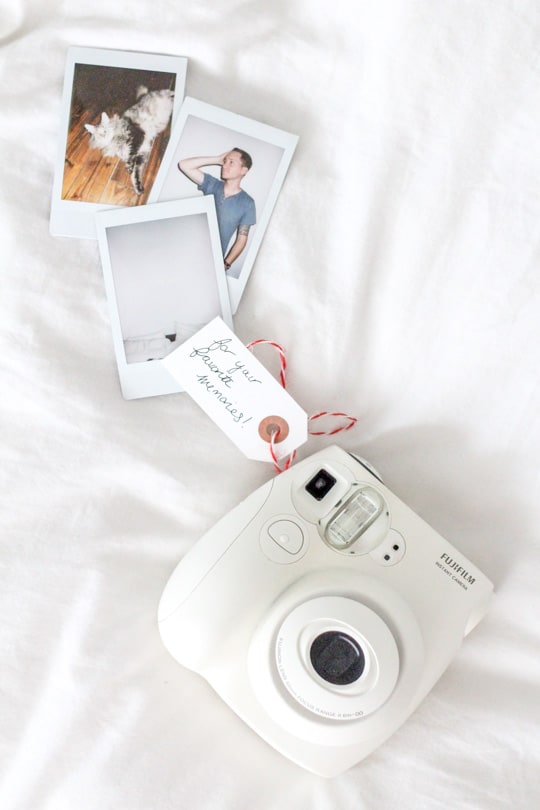 Another cute idea for making guests feel welcome is by leaving a polaroid mini camera for them to snap their favorite memories!
More Easy Ikea Hacks
Be sure to share your DIY Ikea Hack Dresser with us on Instagram using the hashtag #sugarandclothloves, so we can follow along, too! We always love seeing all of your creations!