Sometimes I have lightbulb DIY moments and other times I just have to give a round of applause to some other DIY geniuses like I did with this leather dresser pull idea that I got from Improvised Life. A DIY Ikea Dresser Hack and Guest Prep to save you tons of time (and a headache!).
Let's be real, is this not the perfect $10 Ikea hack solution to make inexpensive furniture perfectly impressive for holiday guests? I think so!
Also, some Guest Prep tips … just add a few extra tidbits like cookies (these are from The Cravory), your favorite candle, and a few refreshments and they should be set.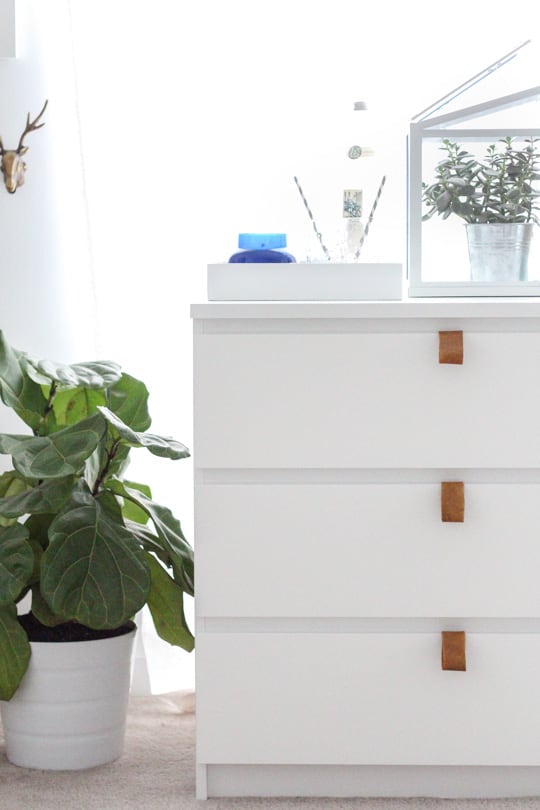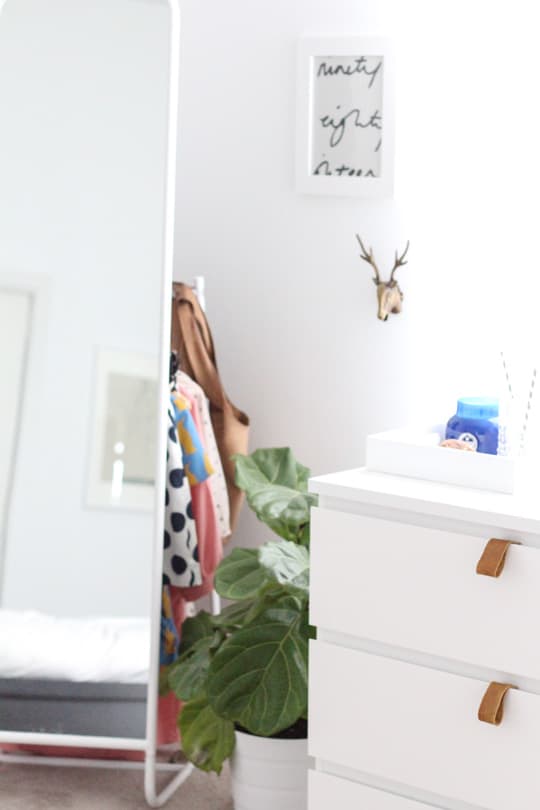 DIY IKEA DRESSER HACK | GUEST PREP TIPS
To make this version of pulls, I just folded two inch wide strips of leather from the craft store and nailed two gold nails to top portion of the drawers.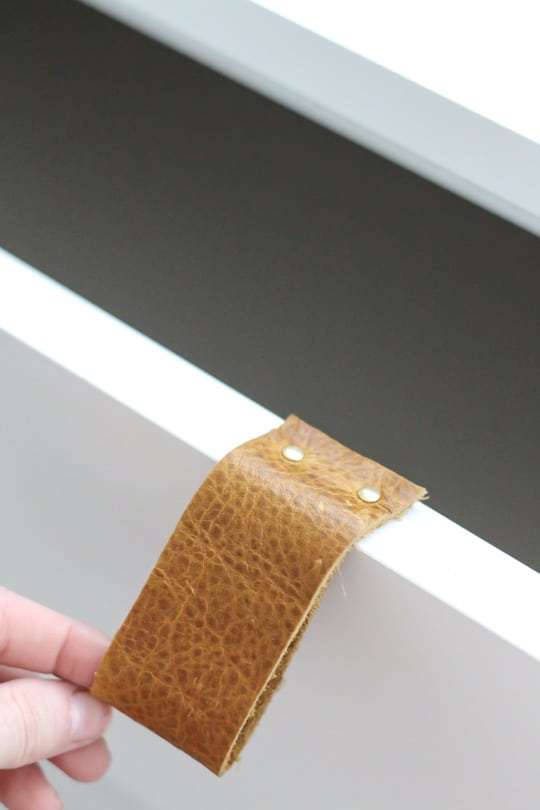 DIY Ikea Dresser Hack and Guest Prep
In case you don't have the space for guests to have their own dresser, you can always opt for this stand alone floor length mirror with room for guests to hang their clothes on the back.
I like to keep pretty patterns on mine for everyday, but if you're into sharing, you can give them a rack and a few clothes hangers for their own.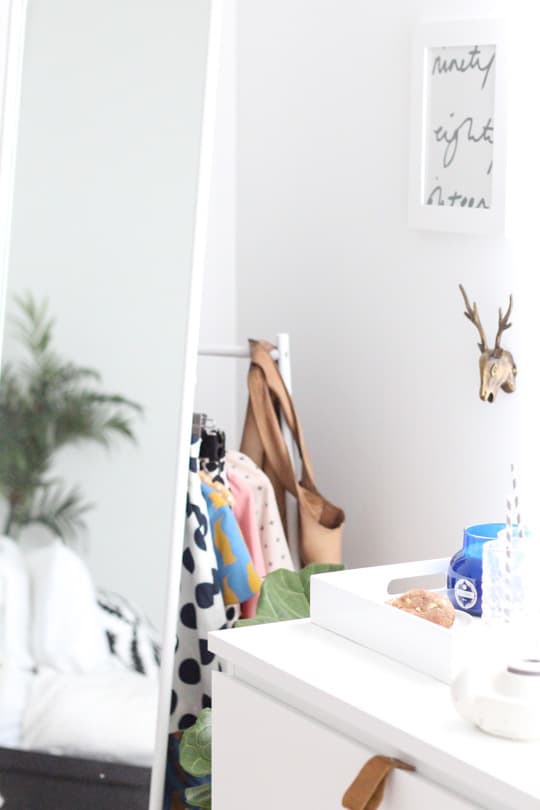 Another cute idea for making guests feel welcome is by leaving a polaroid mini camera for them to snap their favorite memories!