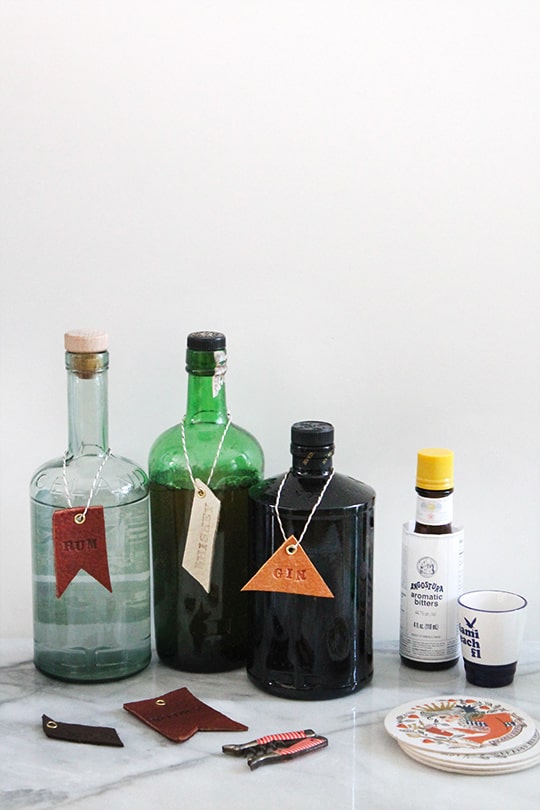 In case the pom pom leather luggage tags were a bit too girly for you, we have a whole other type of tag to float your boat: DIY leather bar and drink tags! It's a similar concept, but a whole new aesthetic that the guys in your family won't cringe from, which is perfect for upcoming Spring evenings.
Materials:
leather scrap
brass eyelets and setter
rotary punch
rotary cutter or xacto knife
mallet
bakers twine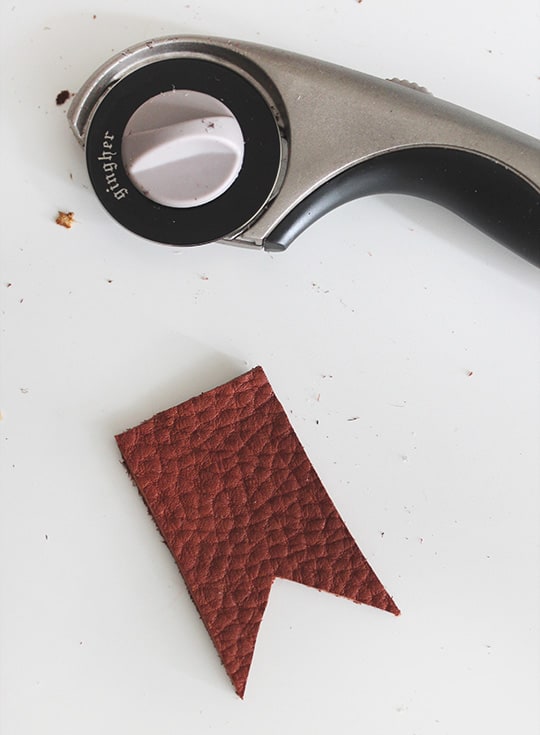 Using your rotary cutter, cut out your desired shapes, and make sure they're wide enough to fit all your letters.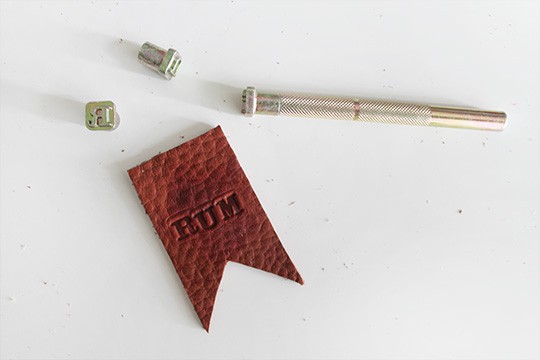 Wet down your tag with a damp paper towel or sponge, and using a safe hard surface beneath, stamp each letter by striking it several times with your mallet.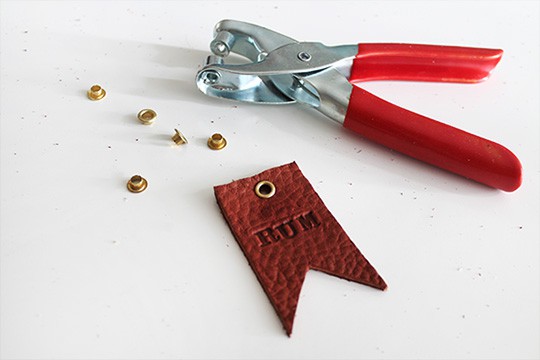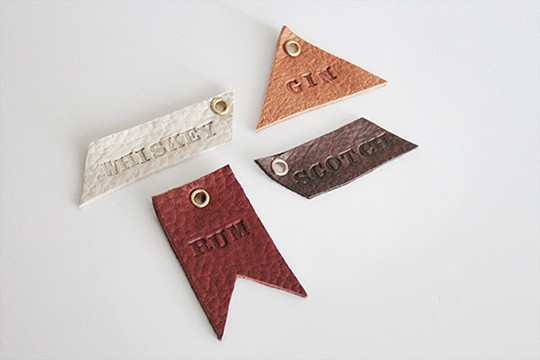 Punch a hole in the top of your tag, and then insert an eyelet using your setter.
Laslty, cut a piece of cute twine, loop it through and hang it on your bottles!