Well friends, I'm back with yet another lazy dessert lover's recipe for Valentine's Day. Not to worry, no one will ever know how easy this chocolate fruit cheese cup recipe is to make, plus it's even pretty enough for a lovebird social share. Yes, yes, you're welcome in advance.
On top of this being valentine appropriate, it's also a really great recipe for you to file away for future entertaining nights. Why? Because you can whip up a bunch of them in no time, they're the perfect balance of sweet and savory, and you can squirrel away any of The Laughing Cow® leftovers for a solo after party.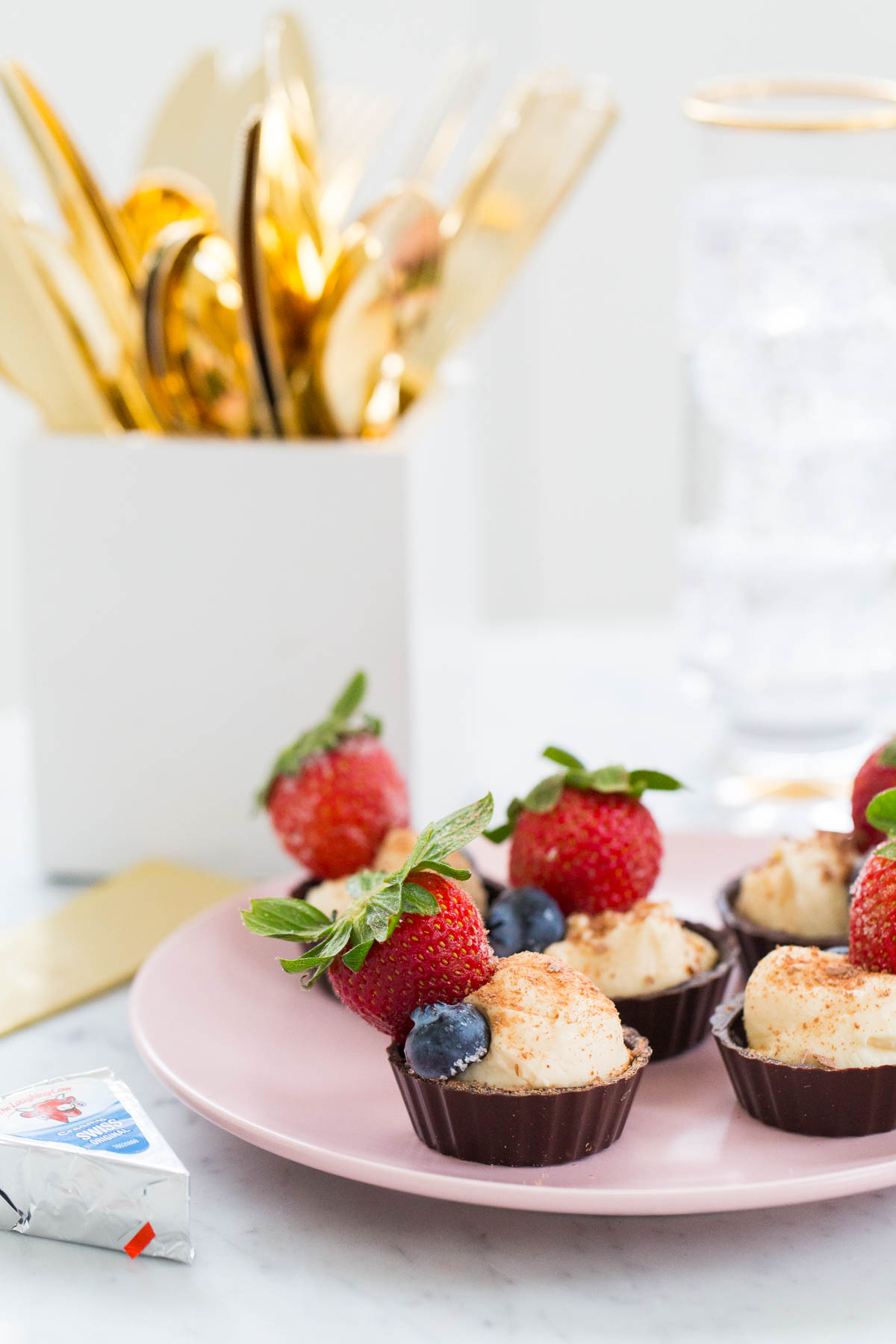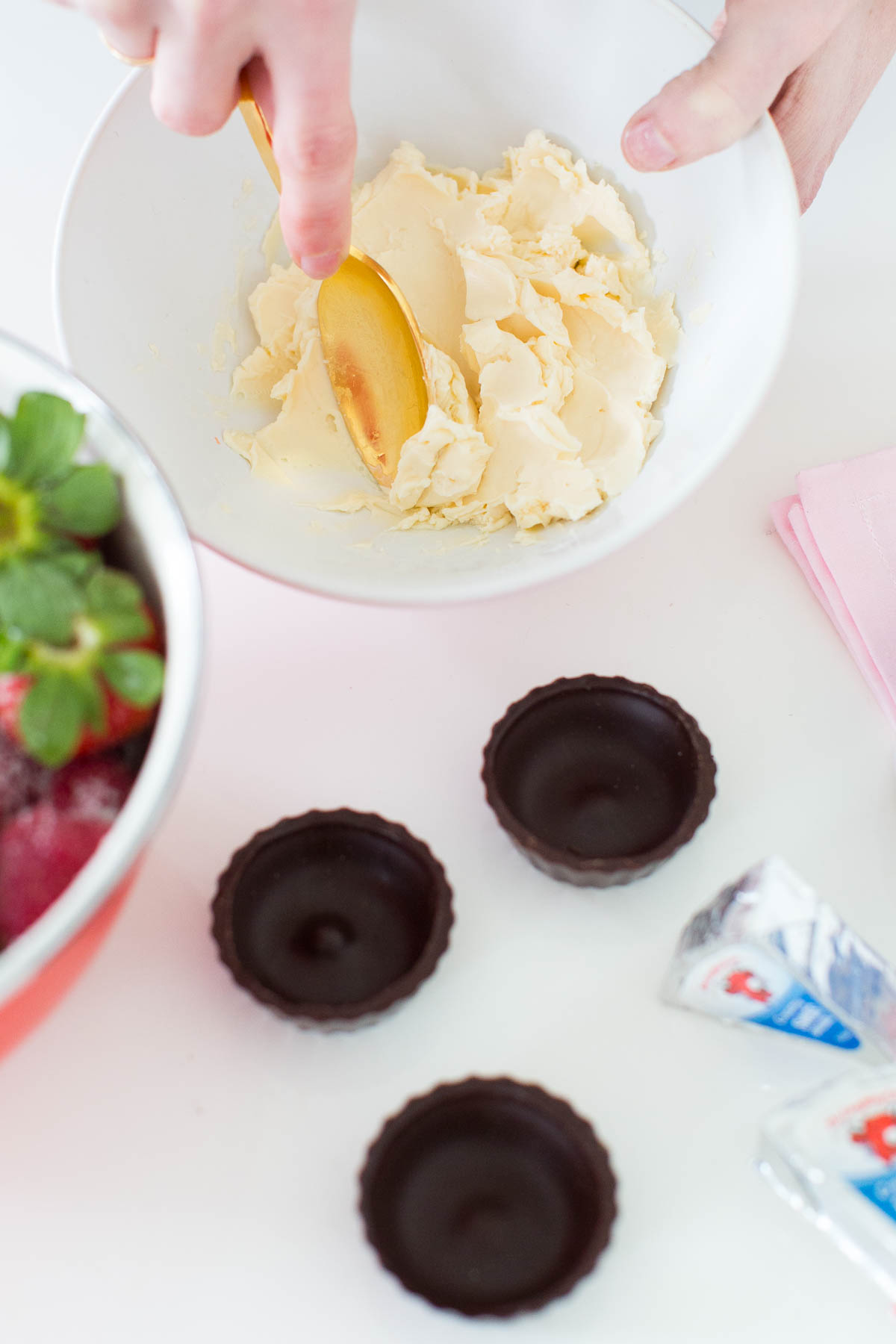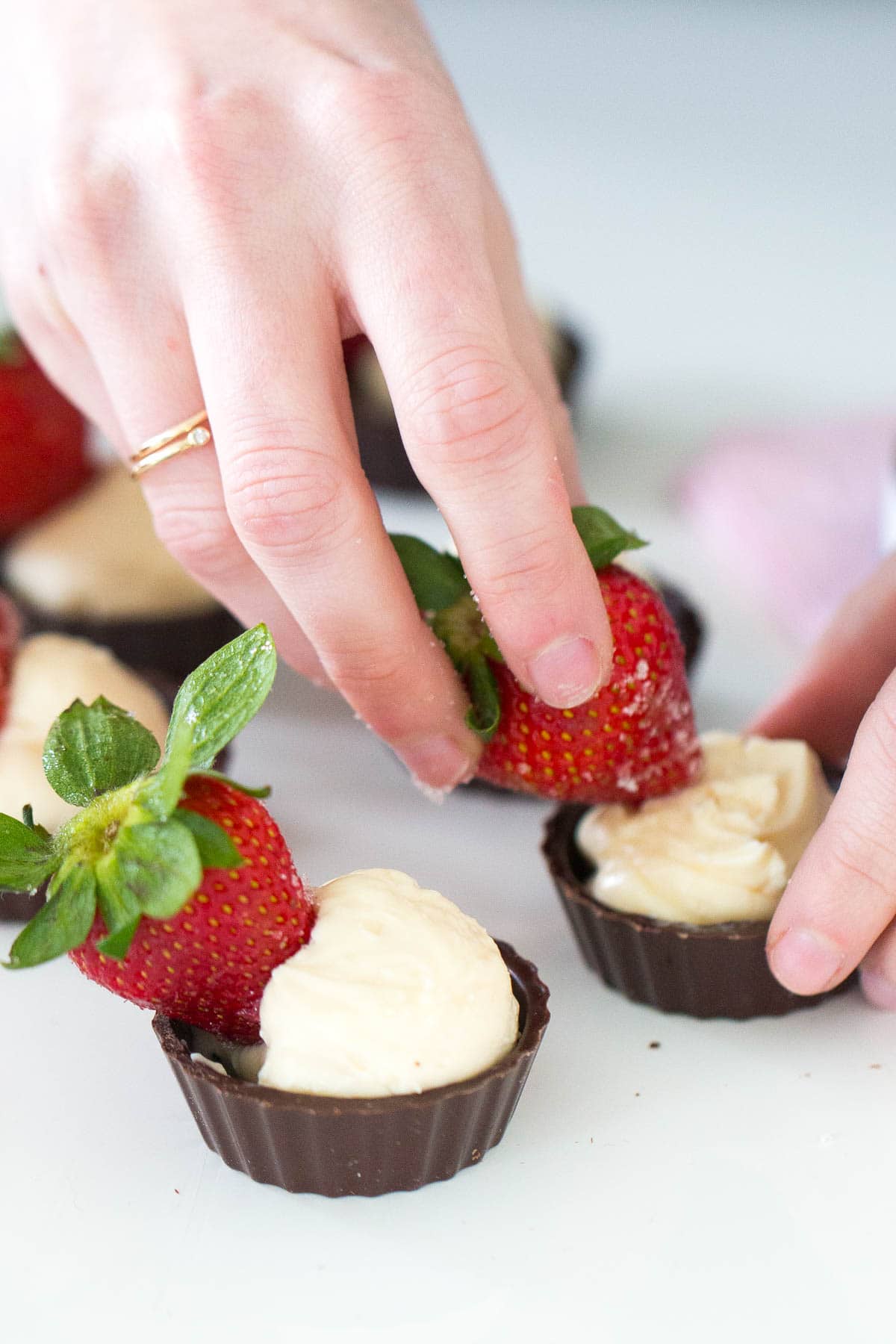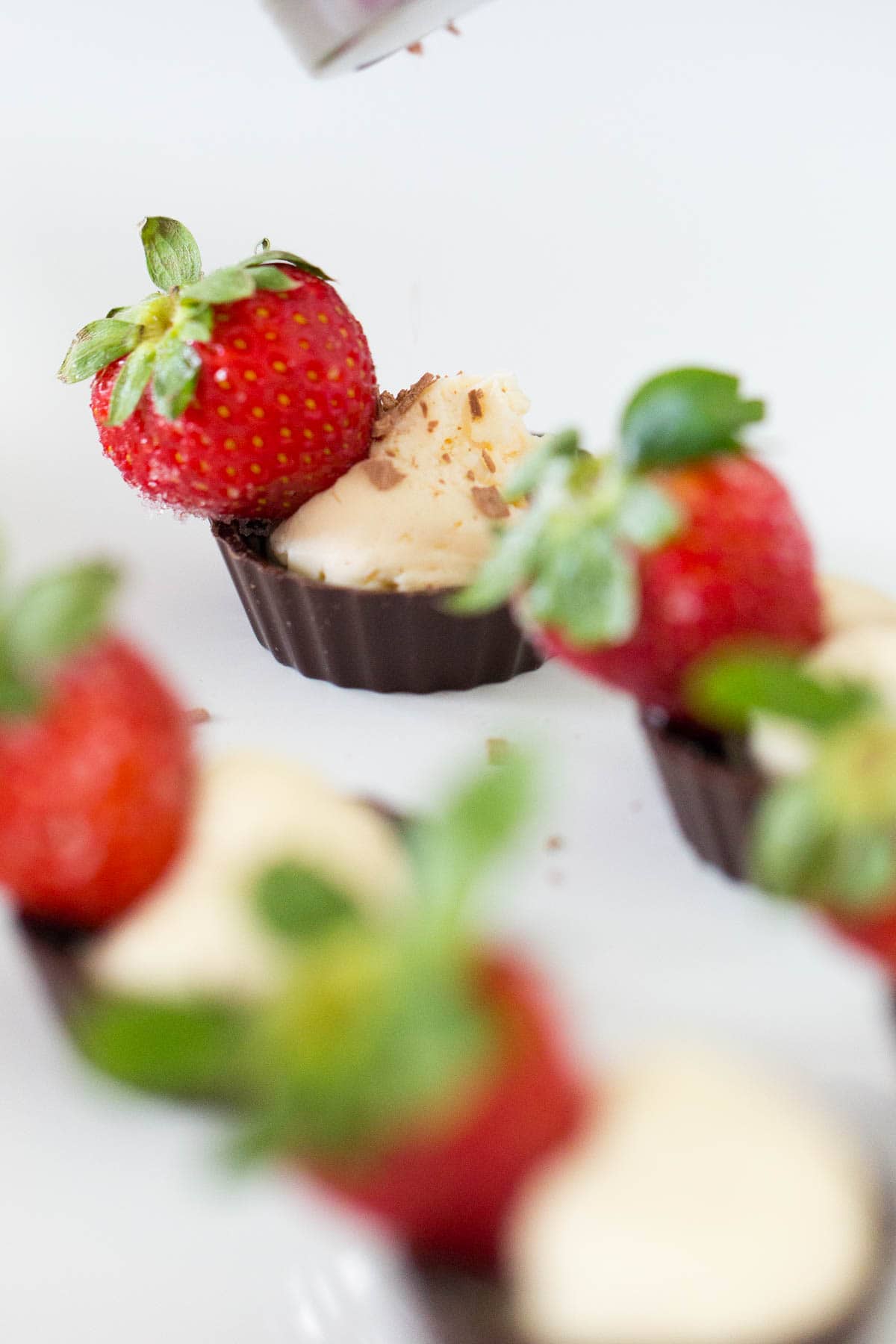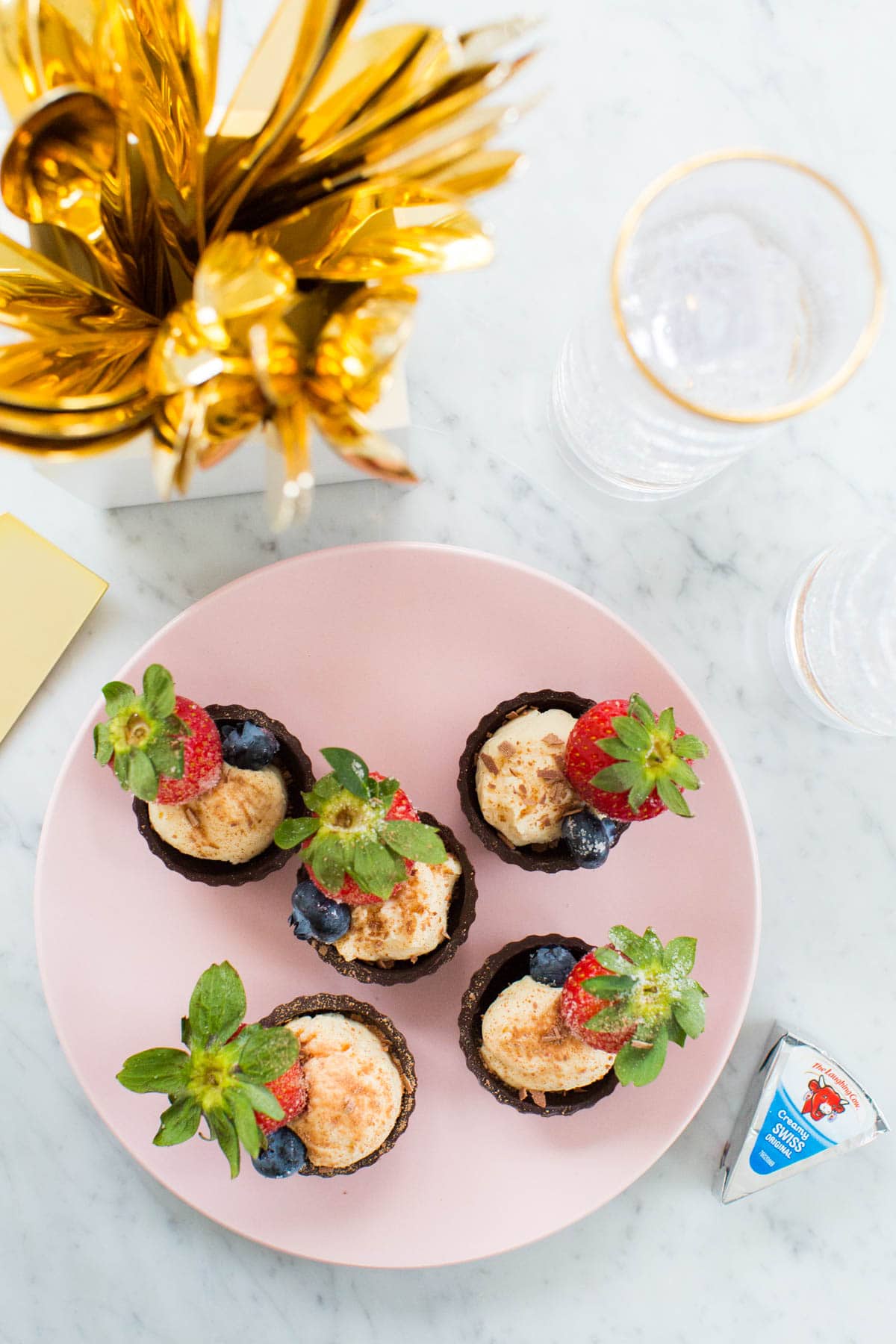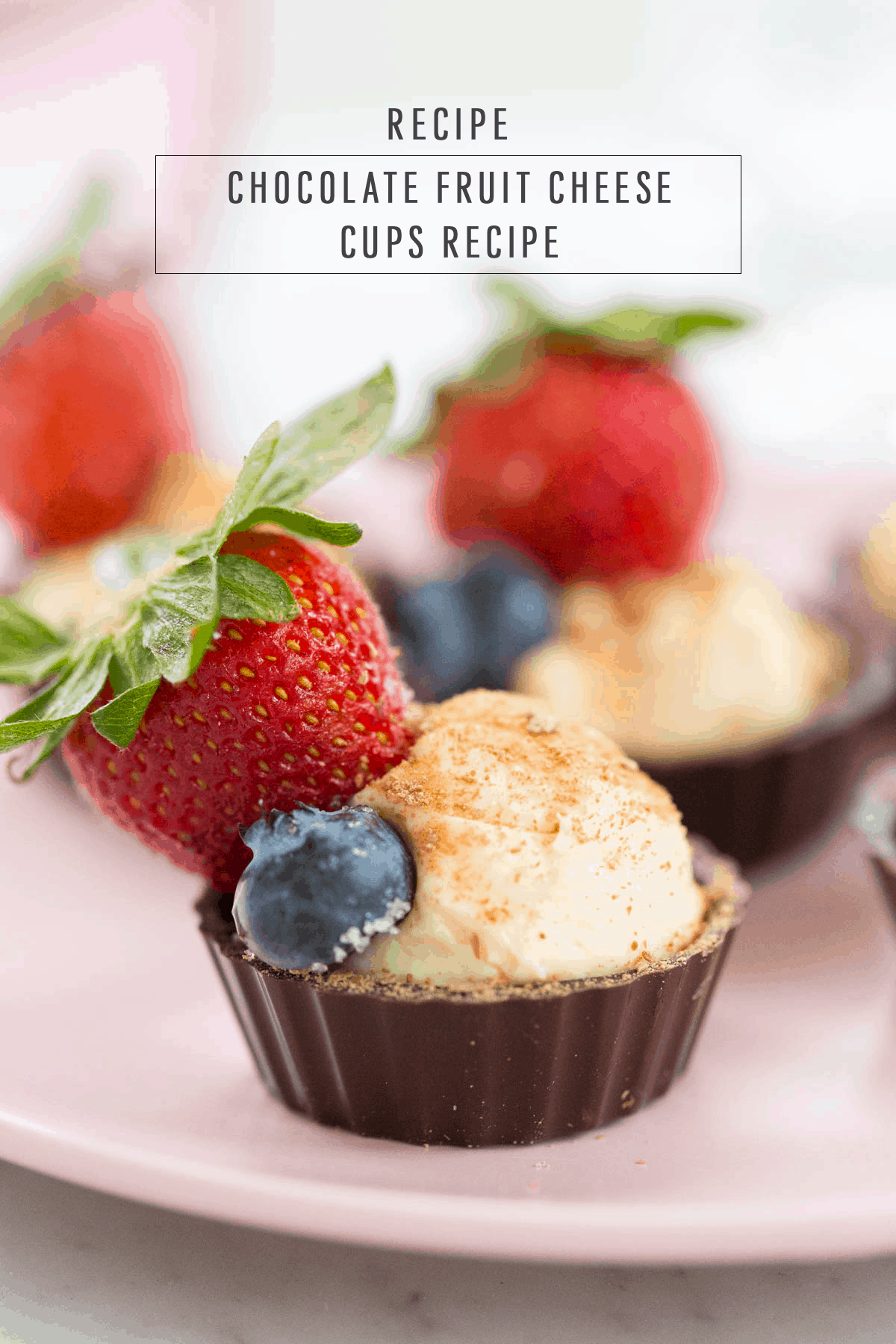 What are your go-to, simple date night favorites? These are perfect for a last minute get together when you're looking for a dessert to impress, too!
A big thanks to our friends at The Laughing Cow® for partnering with us on this post! Sugar & Cloth is donating 5% of all sponsored campaigns to charity, which you can read about right here!