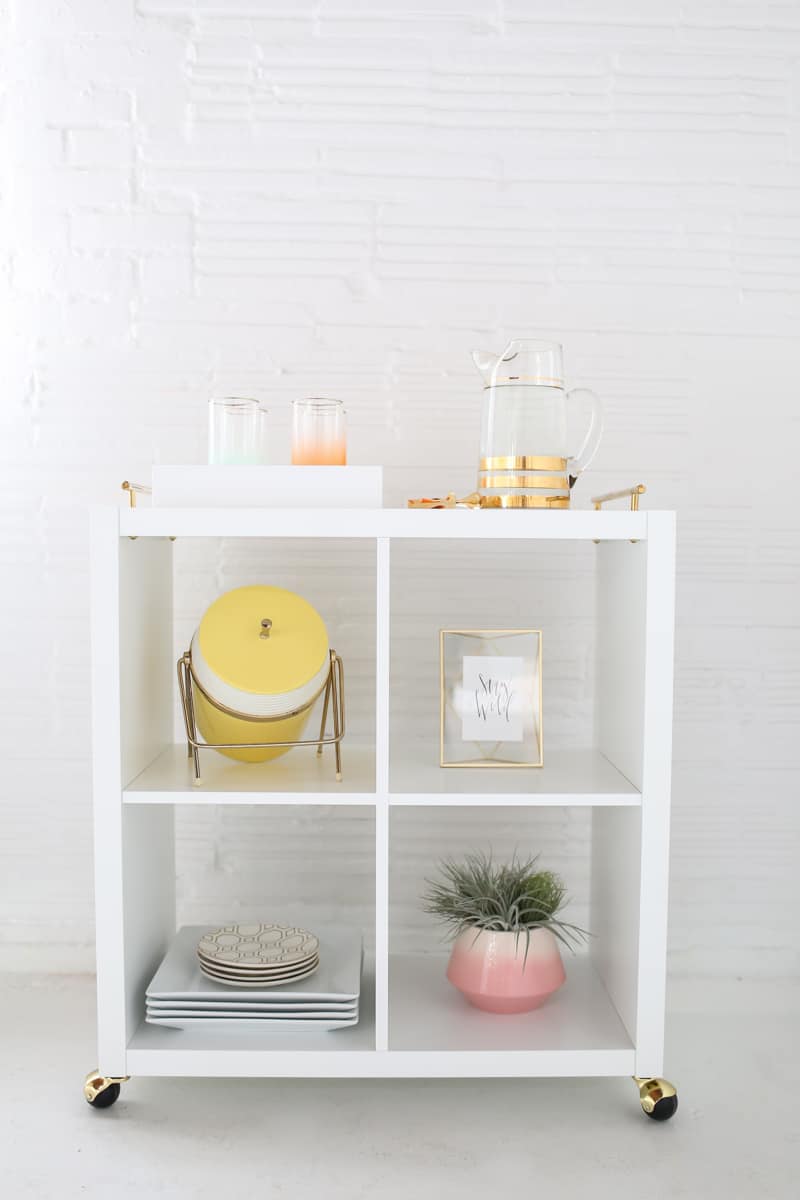 Things are starting to come along here and there with the new studio, especially since my Dad has been here for the last week! Between him teaching me how to install dimmer switches, how to fix an ice maker, and what kills a cesspool of mosquitos, we also managed to make a DIY Ikea hack bar cart. Not bad right?
I'm super excited to share the studio reveal coming up soon, but until then, this should give you a good idea of the aesthetic: modern, light with a few pops of color and mid-century twists. Here's how–

MY LATEST VIDEOS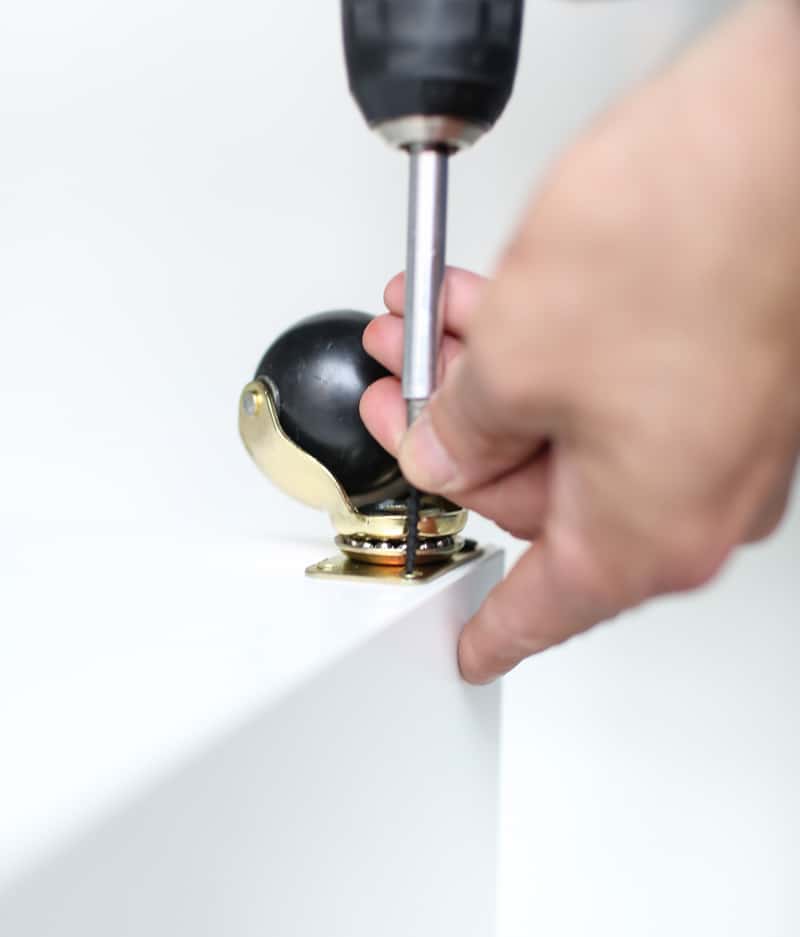 First, build the Ikea Kallax shelf according to the instructions as usual, but leave off the adhesive felt pads for the bottom. Instead, install the four brass casters on each of the four corners of the shelf.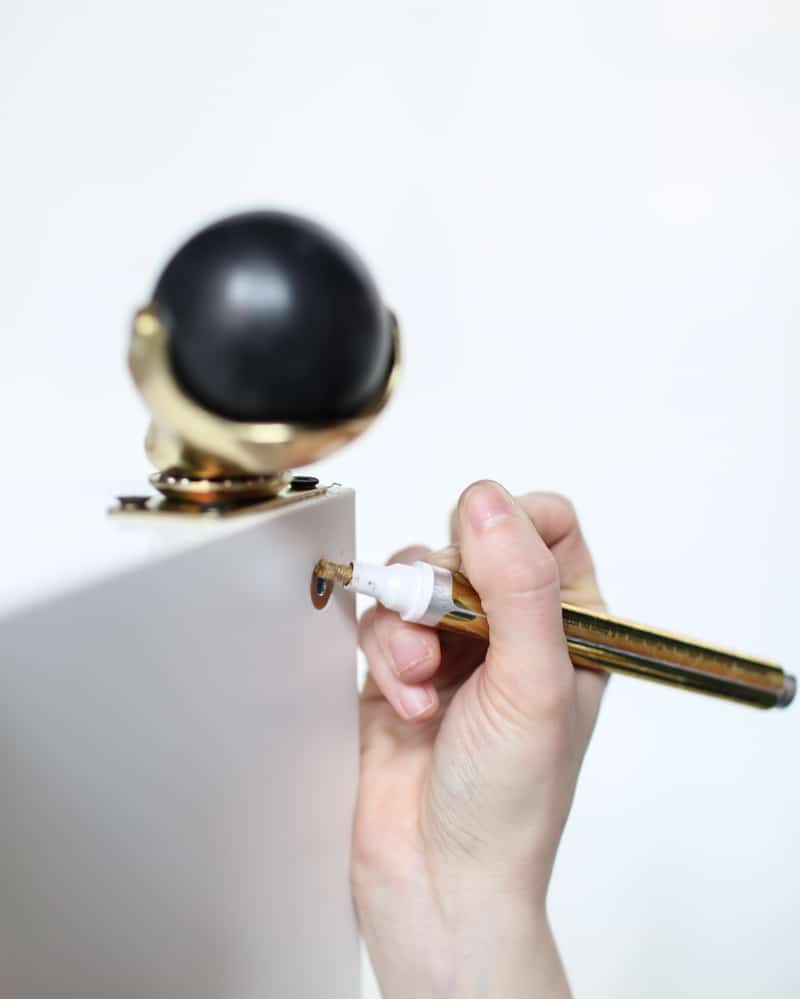 After installing the casters, you can use the gold foiling pen to color in the silver screws that come with the shelf to avoid mixed metals.
Flip the shelf back right side up, and measure and mark where you'd like the handles placed. We marked ours to be about a 1/4 of an inch in from each end by laying the pull on it's side and marking where to drill holes.
Next, drill a hole all the way through the top edge and then insert the brass washer and screw through into the handle from underneath.
Now use your finest vintage goodies to decorate the shelf. Okay, they don't have to be vintage, but I'm trying to make myself feel better about my most recent obsessions. The Blendo glasses are from Jaybird Finds and this tilted ice bucket is my best Etsy scores yet!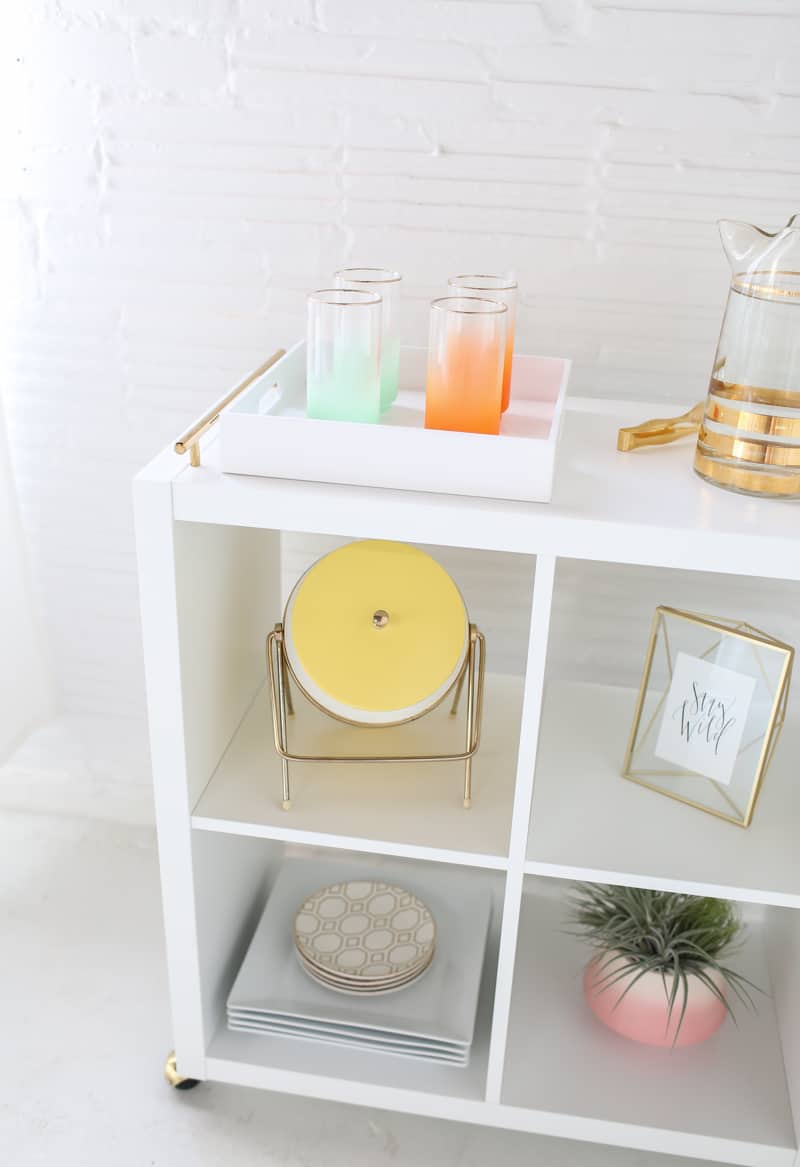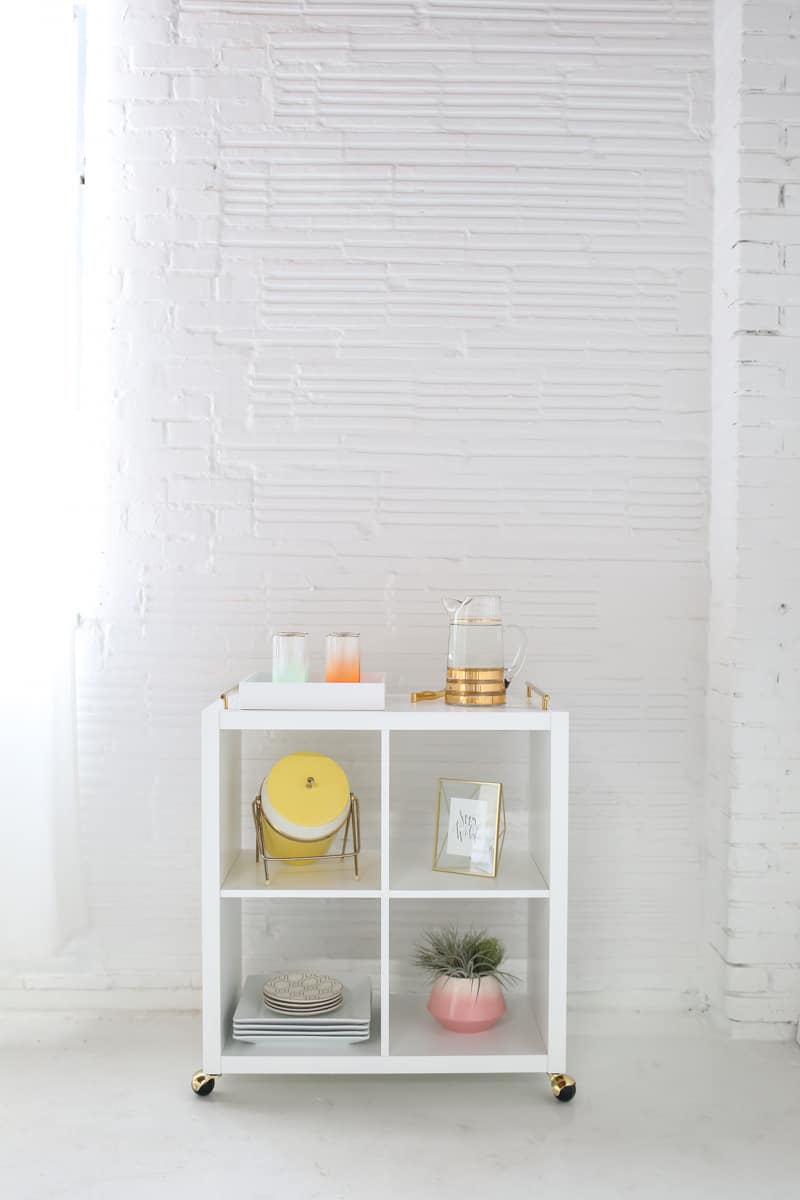 photos by Jared Smith
This post is in partnership with Ikea Houston who has graciously sponsored the most of the furniture in the new Sugar & Cloth studio!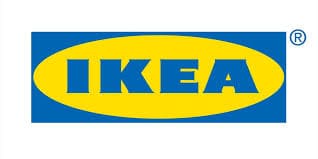 This post may contain affiliate links which won't change your price but will share some commission using Shopstyle, Reward Style, and/or Amazon Associates.
Check out these other awesome posts!