DIY Ikea Hack Side Table — Elevate your living space with DIY Ikea Hack Side Tables (that cost us $35 each to make)!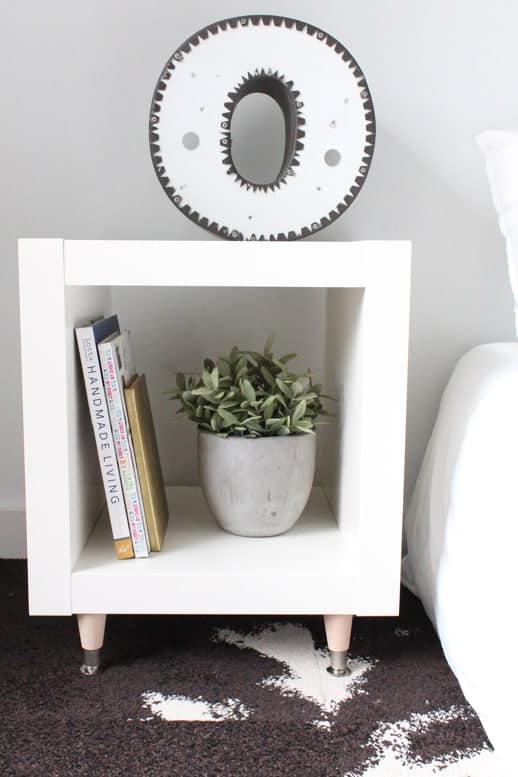 I seriously have yet to solve the mystery of why nightstands are so expensive. I get that they are relatively important for both hoarders and neat freaks alike.
But eighty plus dollars worth for any kind of decent design is kind of crazy! Let's be real. It gets pricey when you have to double that number by two for the other side of the bed.
Coming from a girl on a budget, I try to be as guilt free as possible on my furniture choices without skimping on uniqueness (like this DIY project I had a few weeks ago).
These Ikea hack DIY side tables that I made for my guest bedroom only cost me $35 each to make. And they're pretty much one of a kind!
I say that because I seriously doubt that anyone else has a side table in their guest room that refused to take the time to measure and mark where the legs go and they just winged it.
If you happen to be one of the people that can say you've done that, please email me so we can be best friends.
IKEA SIDE TABLE HACK | DIY IKEA ACCENT TABLES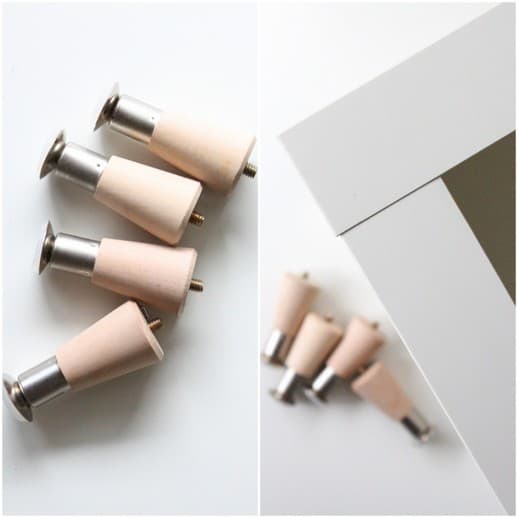 How To Make A DIY Ikea Hack Side Table
Honestly, the most time consuming part of this entire project is actually building the Ikea shelf. Not that we're surprised, but I thought I'd go ahead and throw it out there.
Once your shelf is assembled, choose which side you want to be the bottom. Then, mark where the legs should go in all four corners.
Use the drill to create holes on the markings just big enough for the legs to screw into while being snug.
Twist each leg in.
And you're finished! Easy peasy.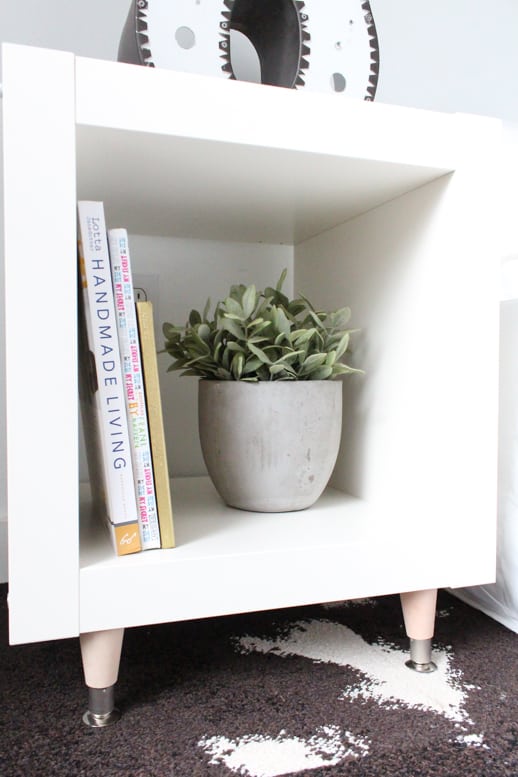 Lastly, I can't tell you how long I've been waiting to take DIY photos with my cowhide Flor rug tiles in them.
Seriously, I'm obsessed. And for once, it's not something pink, polka dots, or stripes (although I wanted that one too).