DIY Stump Side Table — Add a new touch to your home with one of these DIY Ombre Stump Side Tables!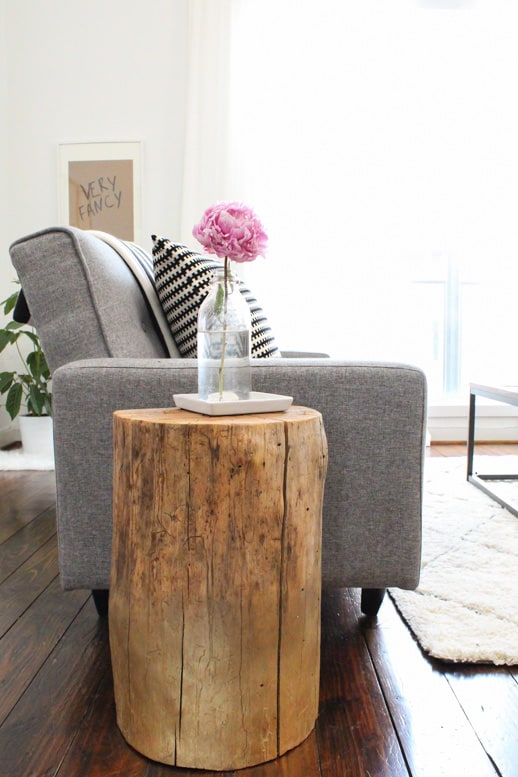 I've been swooning over stump side tables for a while now but, call me crazy. I can't seem to justify their $200+ asking price (see here) for a stump of wood.
However, thanks to Craigslist and a little perseverance I have no reason to fret these ridiculous prices!
For less than $15 worth of supplies and some internet stalking (one of my specialties, thank you), I made two DIY Ombre Stump Side Tables.
I also styled them two different ways in my living room to give you an idea of how you can incorporate them into your home.
Here's how–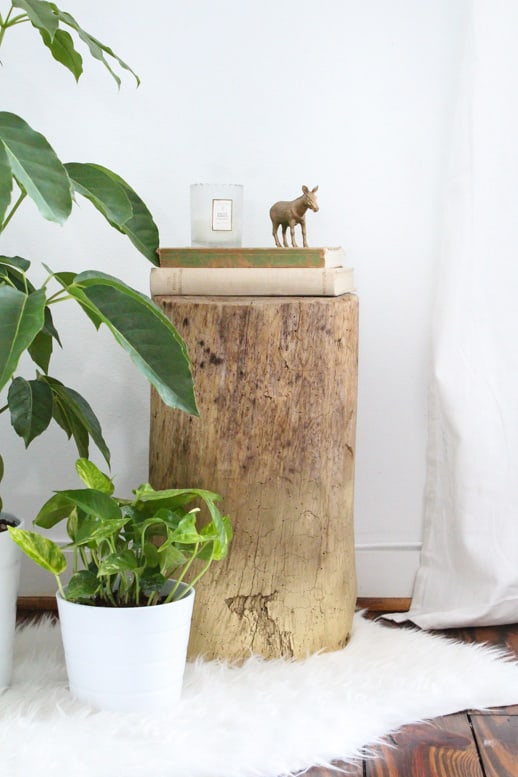 Materials Needed To Make An Ombre DIY Stump Side Table
Wooden stump
Sand paper
Spray polyurethane (in a matte finish)
Scrub brush
Gold spray paint (optional)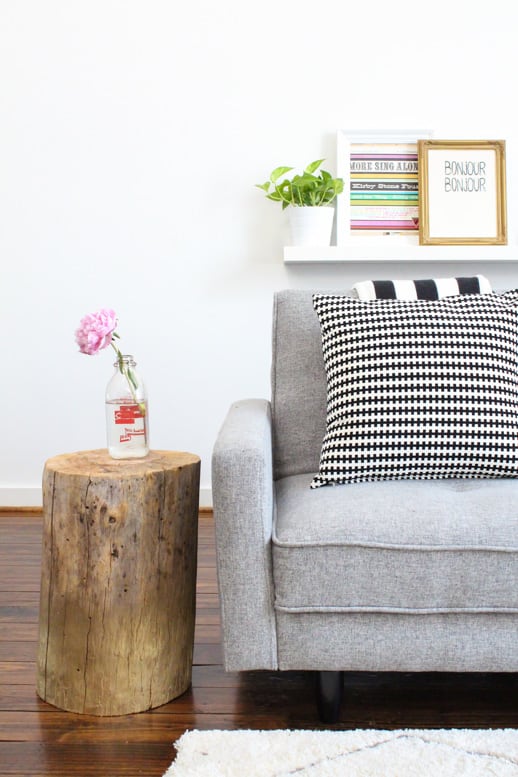 How To Make An Ombre DIY Stump Side Table
First and foremost, snag yourself a few free stumps. You can do this by checking your local Craigslist, newspaper, ad bulletin, or you can go trek the forest if you'd like. Most people are giving it away to whoever will pick it up, and in this case, that's you.
Try and find stumps that already have the bark removed and are cut as close to level as possible to that you don't need to do anything other than sand the rough parts down a bit.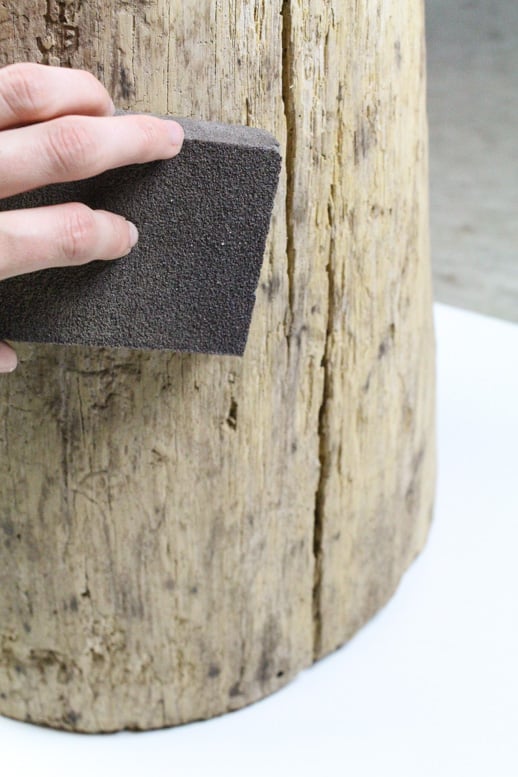 Once you've picked your stumps, give them a good brush to get all of the excess pieces and dirt off. You can even wipe them down if you need to.
Next, sand them down to the desired finish and smoothness that you'd like.
Now that you've sanded them, turn them upside down and spray paint the bottoms a color of your choice, fading it upwards.
Once the color is dry, flip them over and give them a few coats of polyurethane so that the wood will hold up to wear a tear a bit better.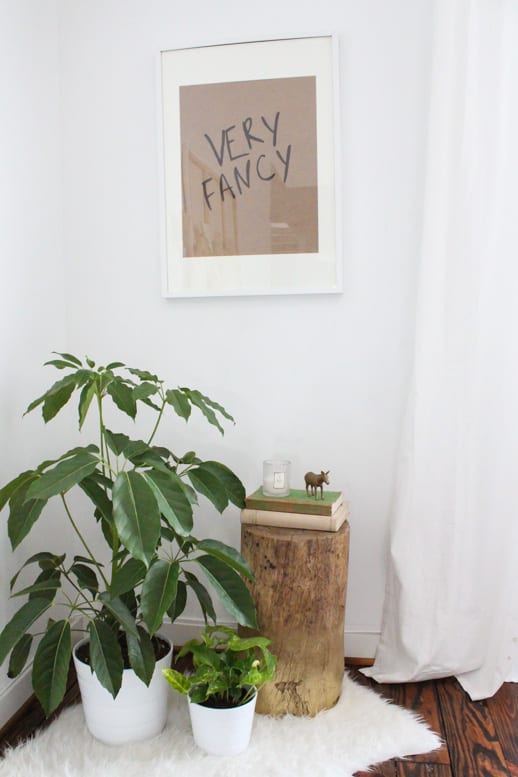 When they're dry, you can go to town styling them. And considering they're practically free, I'm sure you'll find lots of places to put them!