Who's ready for a dinner party?! As you already know, we're basically always down to get down, and this DIY low floor table is perfect for just that. It's also surprisingly simple to make, seriously! In fact, your local home improvement store will be doing all of the major work anyways.
I also took it upon myself to keep with the boho, low table vibe alive by adding some quirky pieces from ModCloth mismatched pillows, and unexpected colors for setting the table scene. It would definitely make for the perfect dinner al fresco on cool Fall evenings with lots of pillows and blankets around, don't you think?!…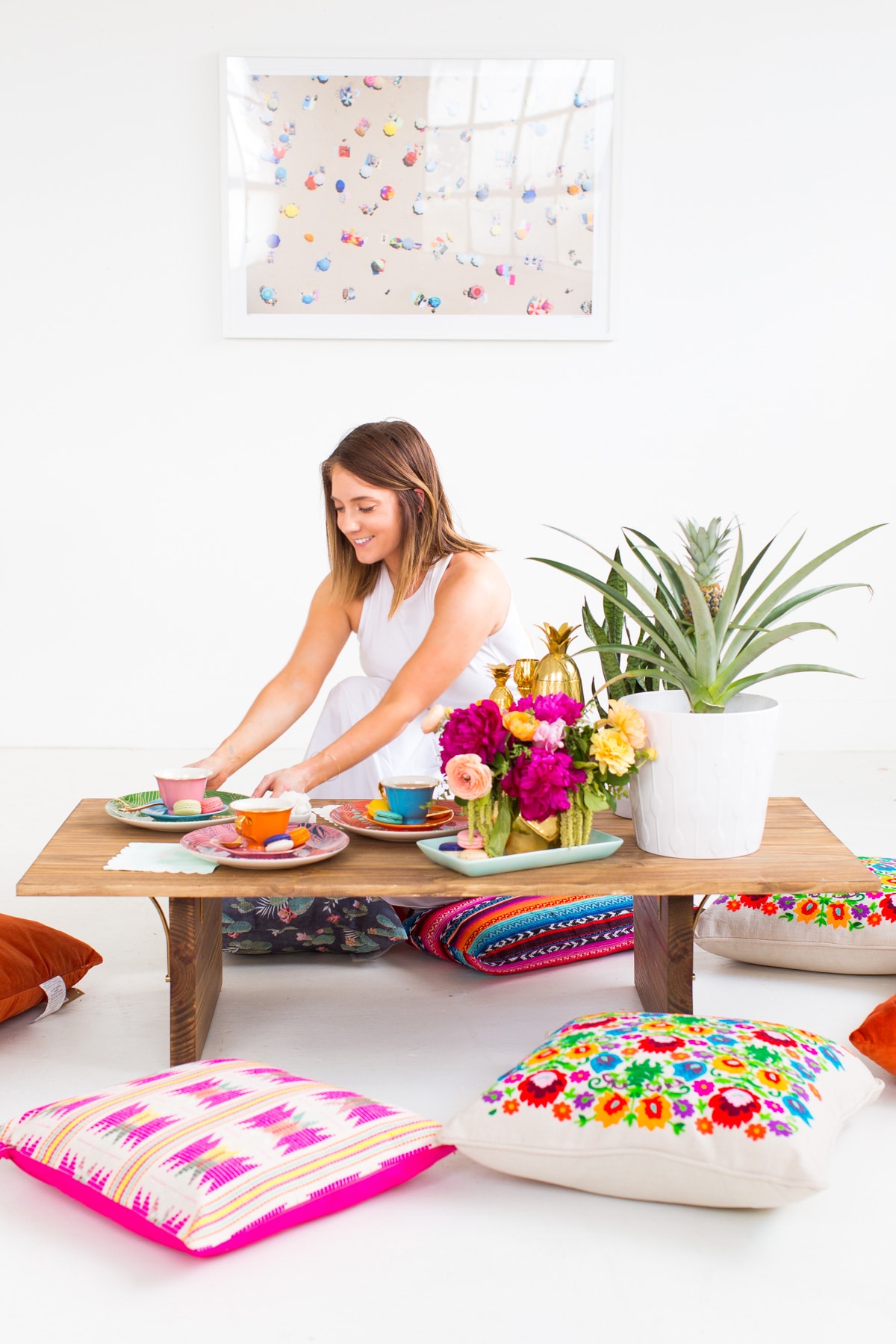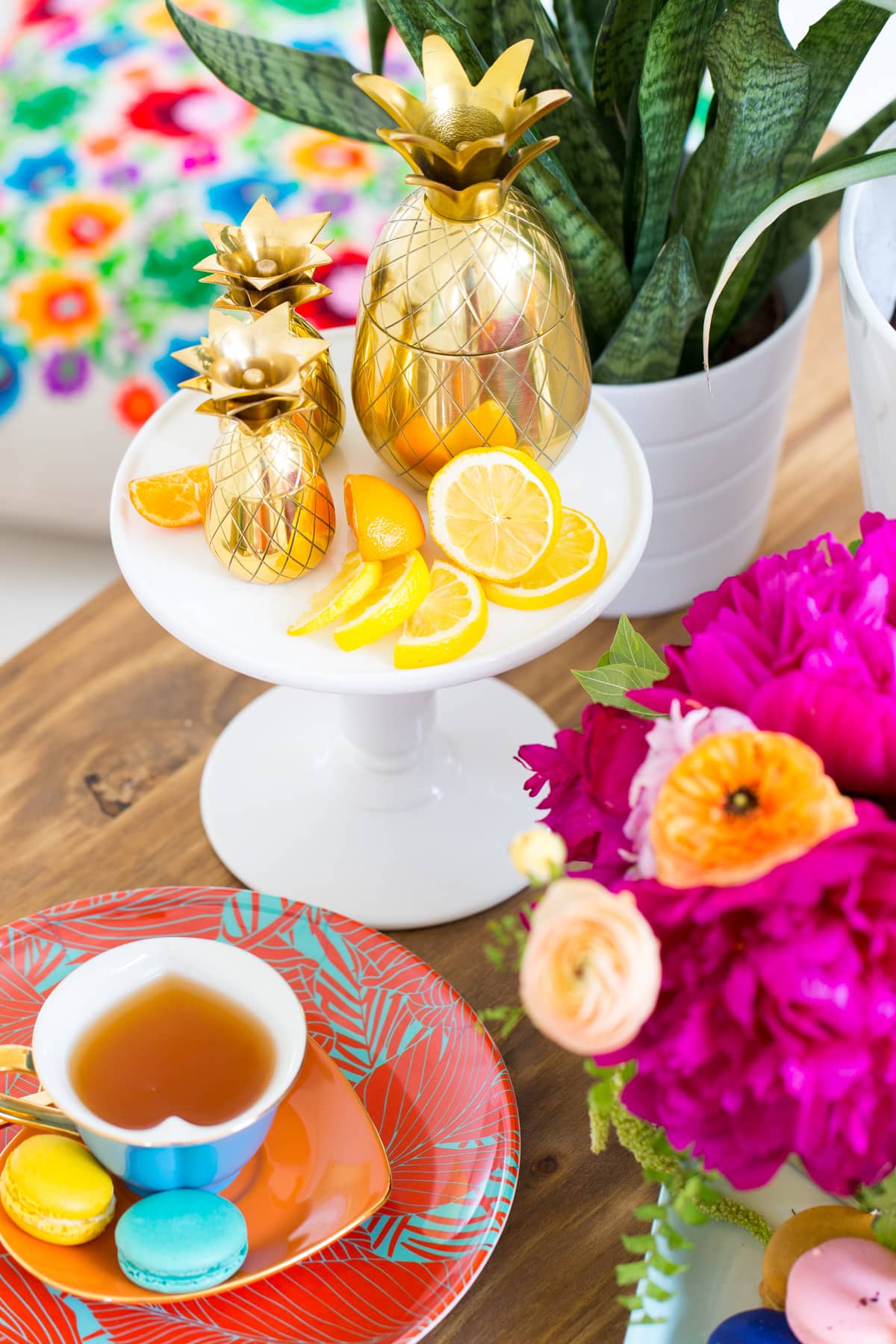 LOW TABLE FOR FLOOR SEATING | DIY LOW FLOOR DINING TABLE
If you're having the wood custom cut for you at the hardware store, be sure to sand down the edges to be rounded so that anyone bumping into the table and resting their legs underneath won't get scratched.
Once the wood is prepped and ready, use a wood stain with polyurethane to stain the wood the color of your choice. The polyurethane will help coat the wood to make it water resistant and easier to wipe clean. Let it dray completely.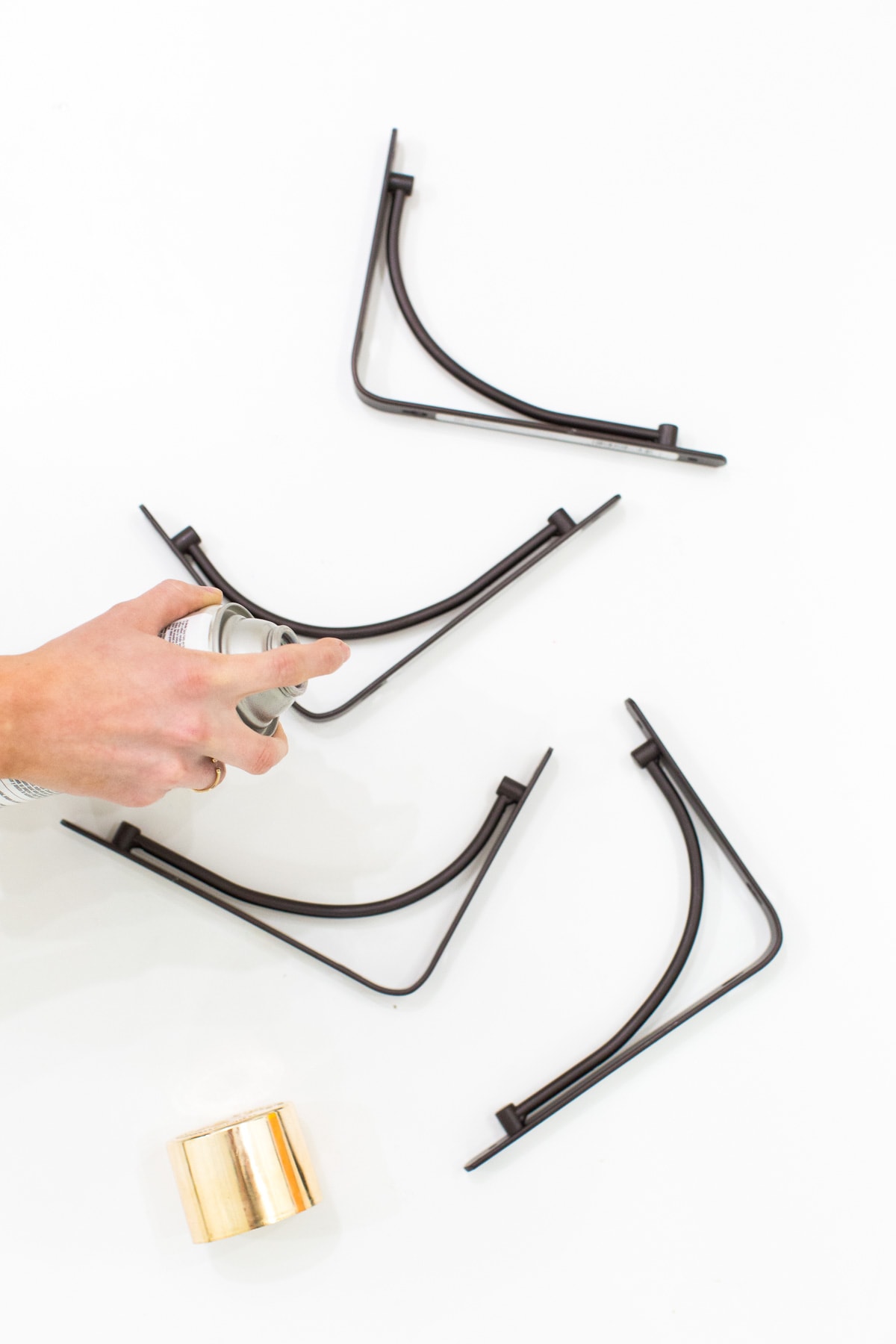 While that's drying, you can spray paint the brackets gold as well. Let those dry completely.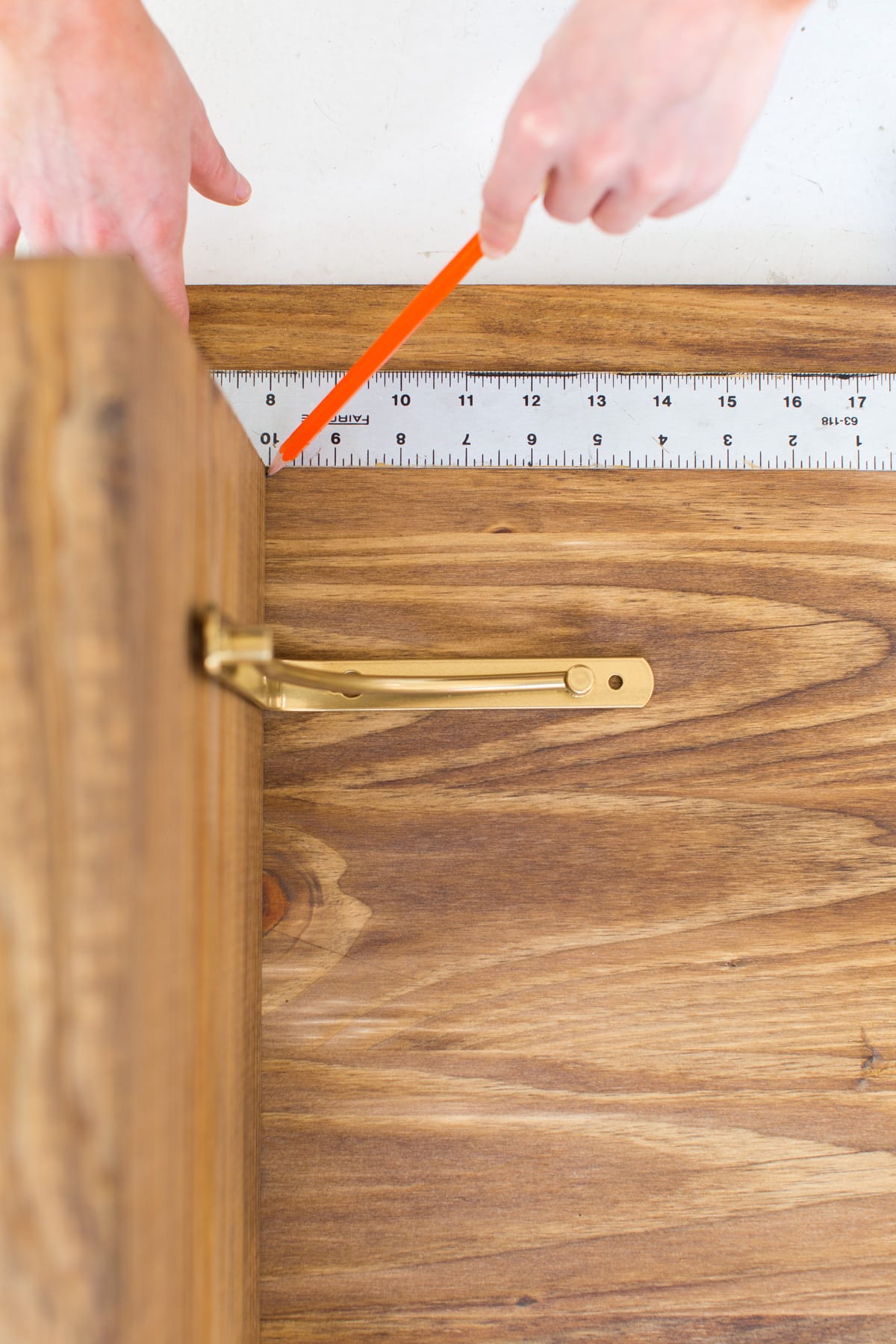 Going back to the wooden pieces, measure and mark from each end of the table top where you want the legs to rest underneath based on how much space is needed for your brackets. In our case, we marked 10 inches from each end of the table to where the leg would meet the bracket, and 3 inches on either side of the leg to be centered.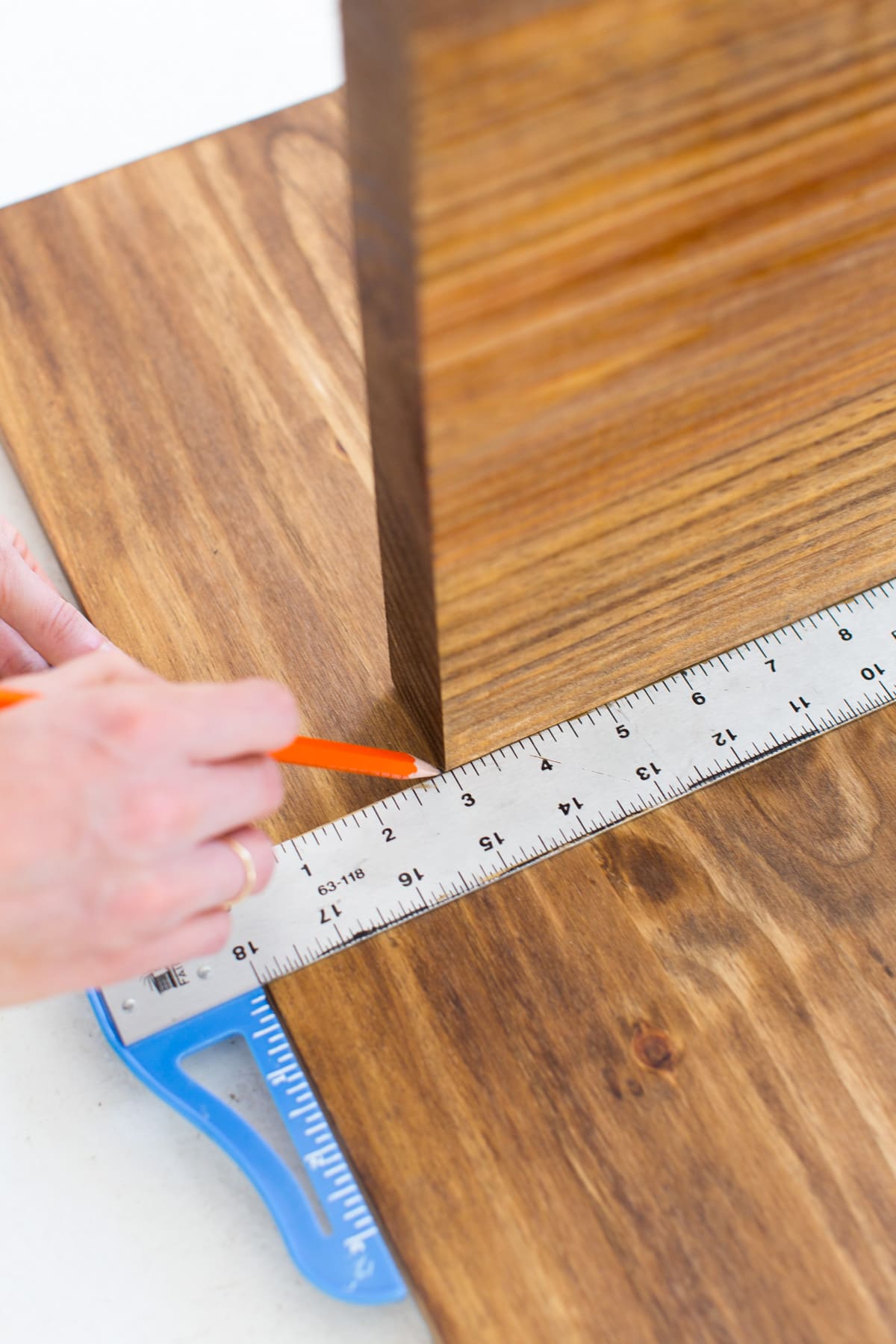 Now you'll measure 3 inches in from each end of the leg closest to the outside edge on both ends. This is where the brackets will be drilled in.
Once everything is measured, you can also trace the entire leg in place because you're going to be removing it to apply the Liquid Nails and then putting it back in place.
Squeeze a generous amount of liquid nails onto one edge of the legs, making sure that it's not so much that it will overflow on either edge once it's pressed down onto the table.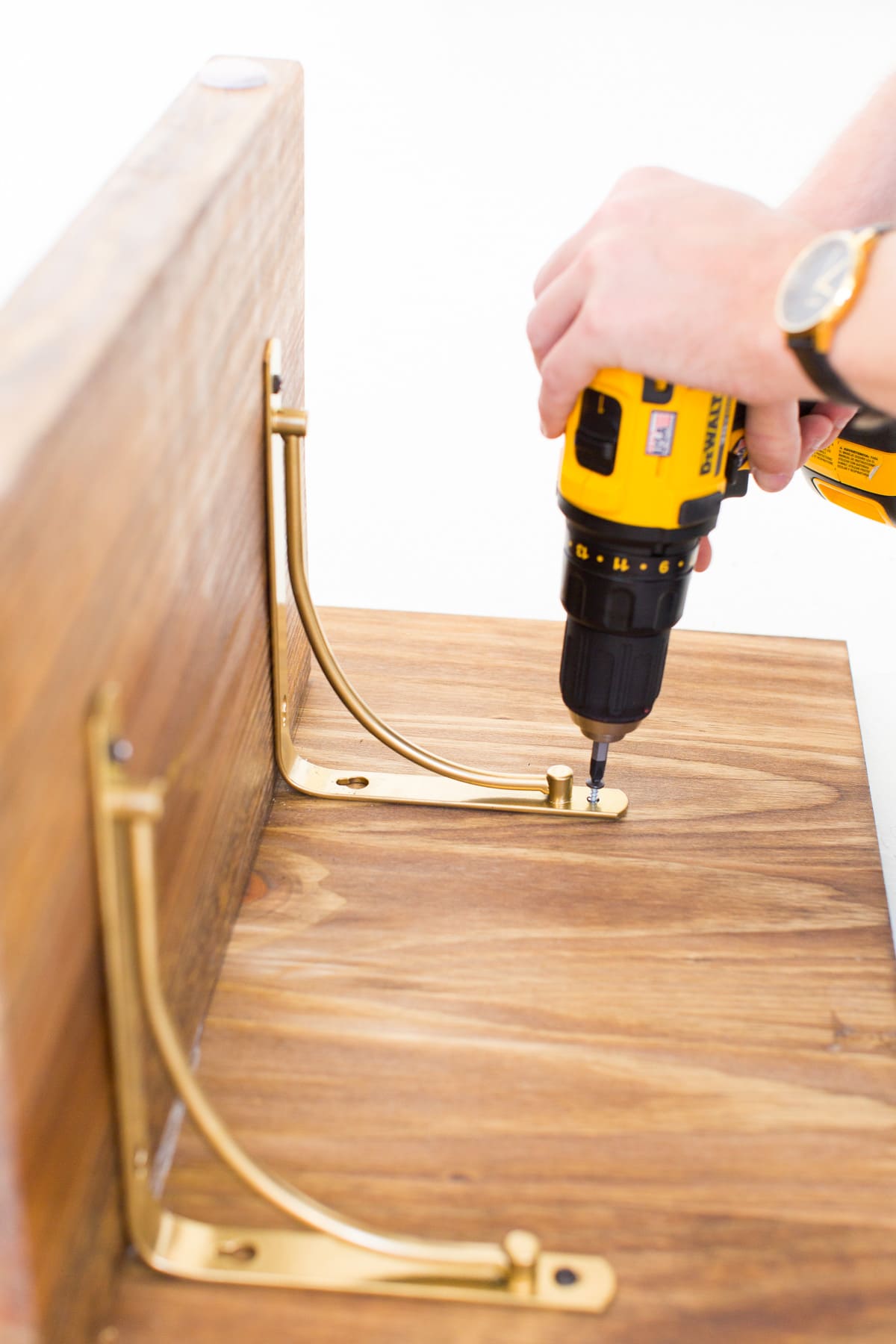 Let it set completely before installing the brackets on either edge. While you're waiting, you can apply felt pads to the bottom of the table legs for easy maneuvering when it's complete.
Once set, place the brackets on your measurement marks, and screw to the tabletop first. This will make drilling into the legs easier after that.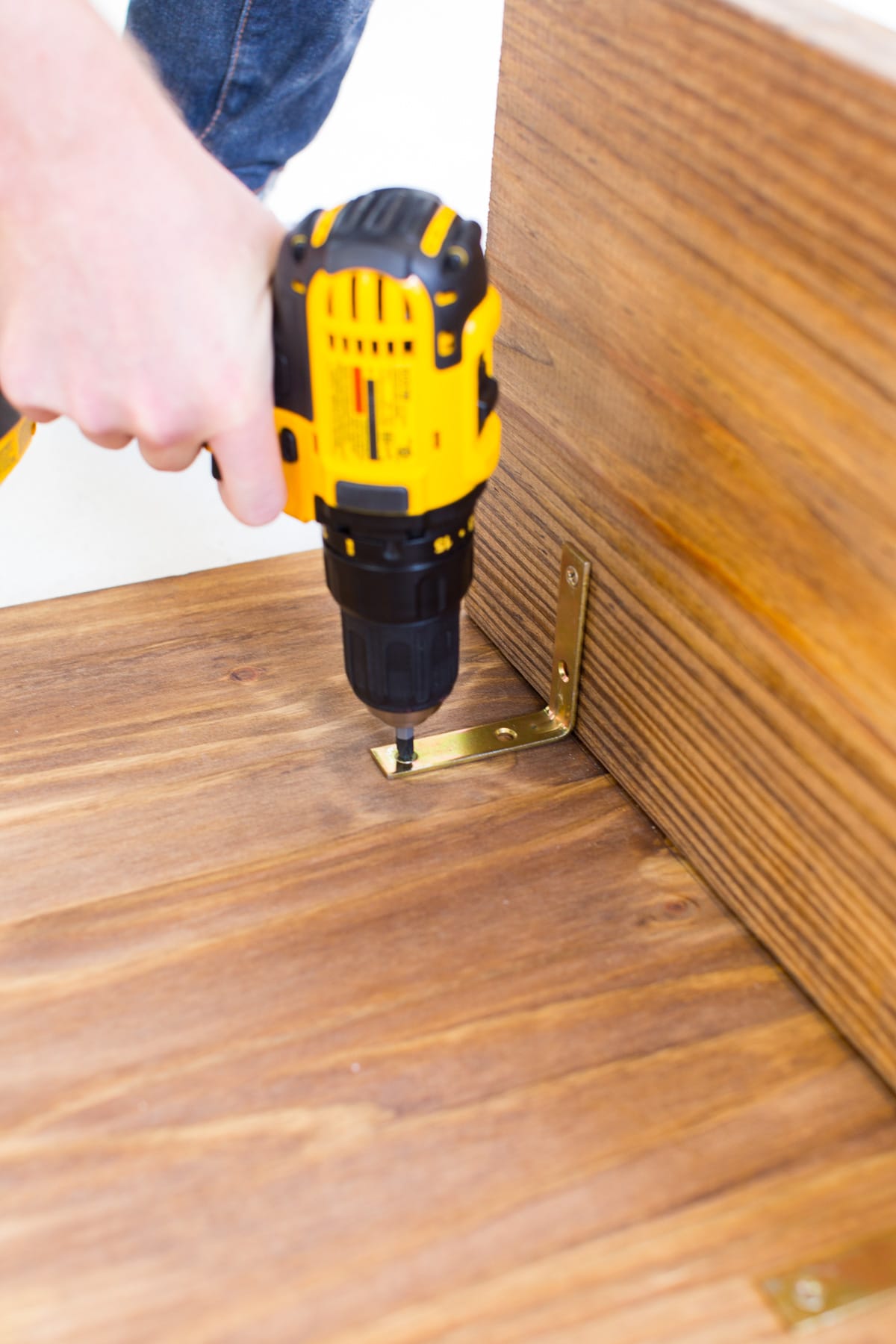 When all the brackets are screwed in place, place the four 90 degree angle brackets on the opposite side of the legs lining up with each curved bracket, and screw those in place.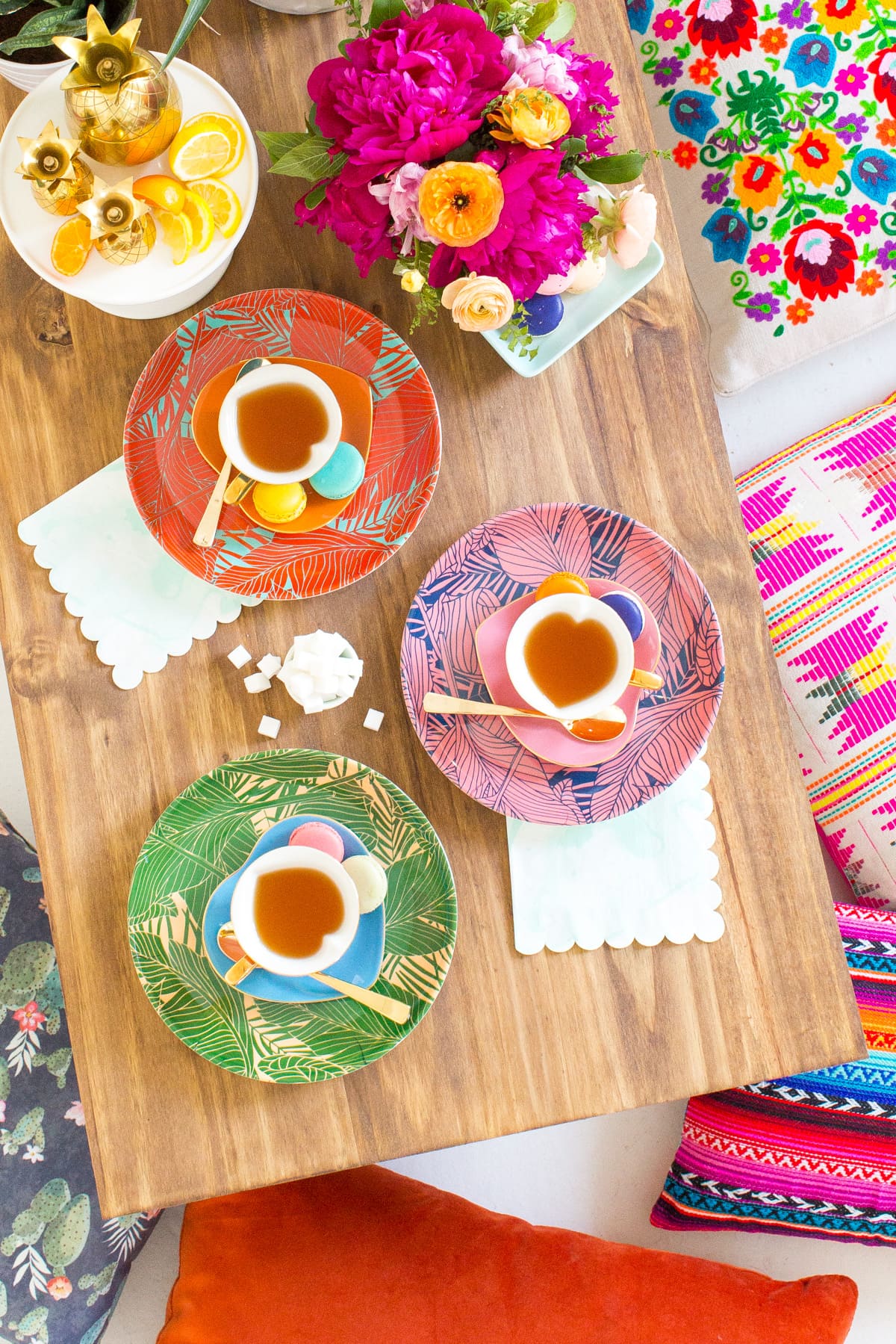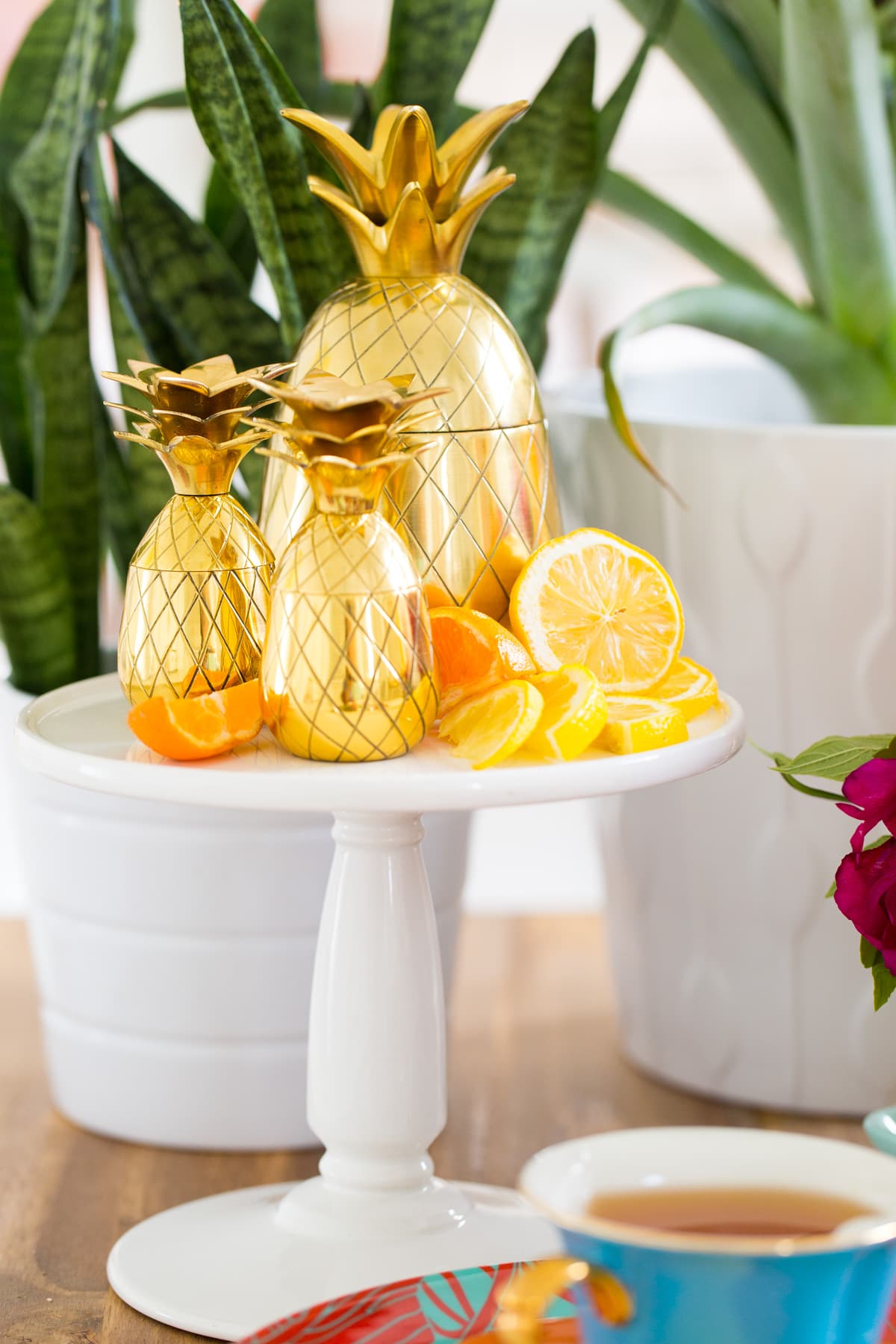 I usually don't gravitate towards the bohemian look for styling, but I do always love how it makes a space feel really well loved and lived in. It also goes well with the minimal wooden table look, so I styled it with these colorful teacups, gold pineapple tumbler and mini shot glass set, palm fronds plates, and a plethora of colorful pillows (shop them here, here, here, here, here, and here).
DIY Low Floor Table Tutorial
I love the quirkiness of some of the ModCloth home items (hello, pineapple shot glasses!), so to play off of that we found cute mini pineapple plants at Home Depot and potted one for the focal point of the table. Of course pretty flowers never hurt, so I used a plain gold vase from an arrangement that my friend Meredith made from our engagement!
I may or may not have convinced Jared that I also needed to buy these scalloped shoes and gingham dress to go with it, ha!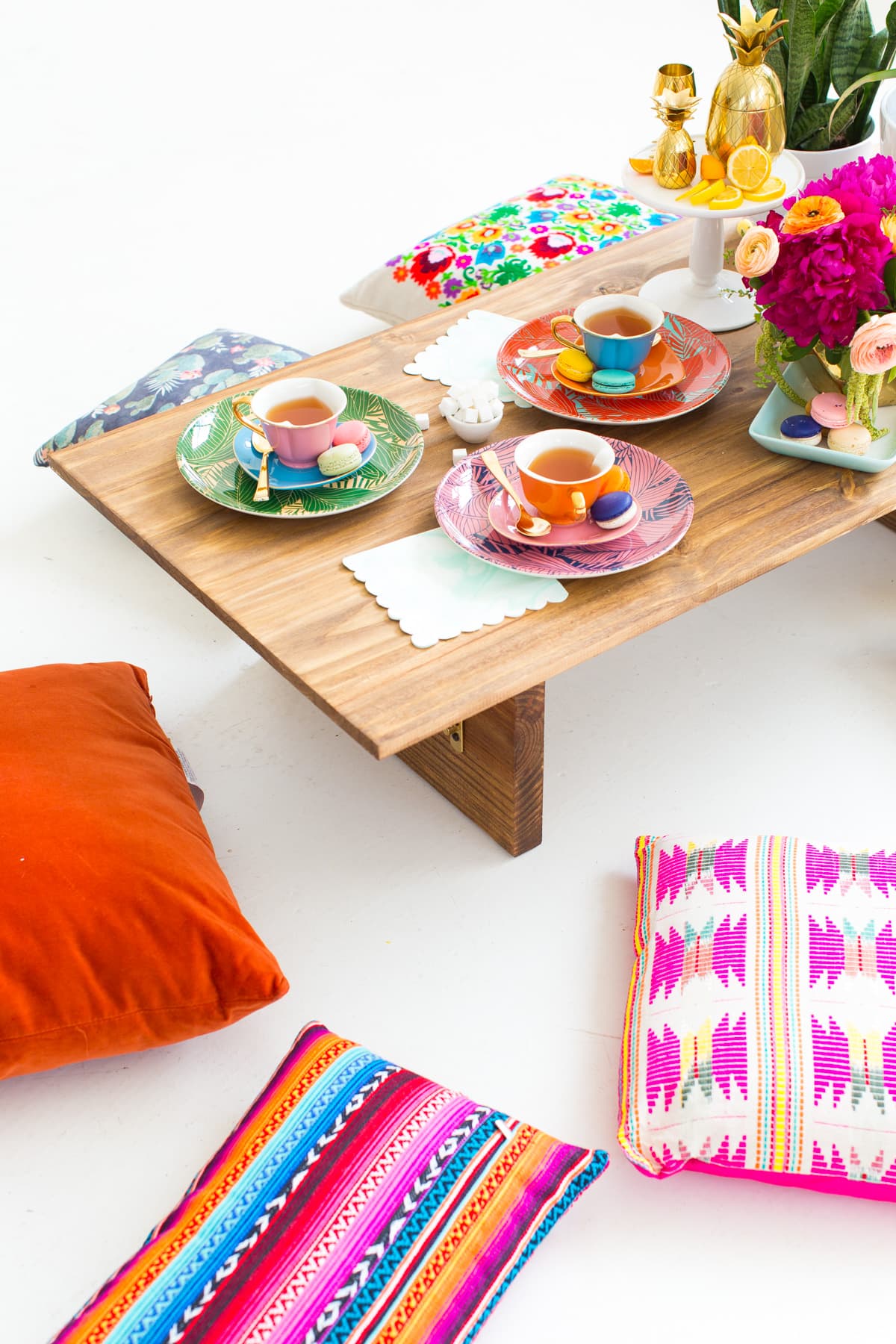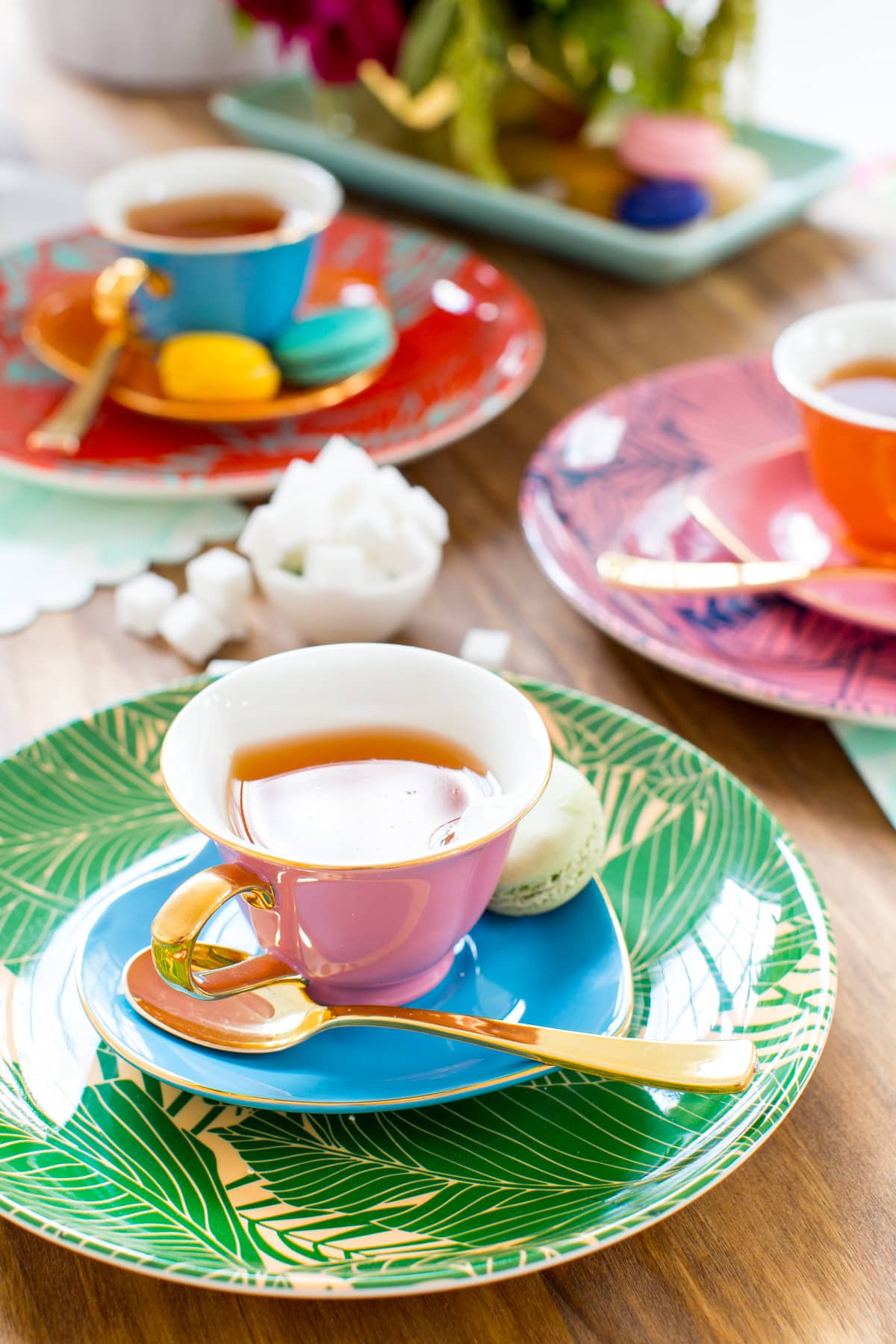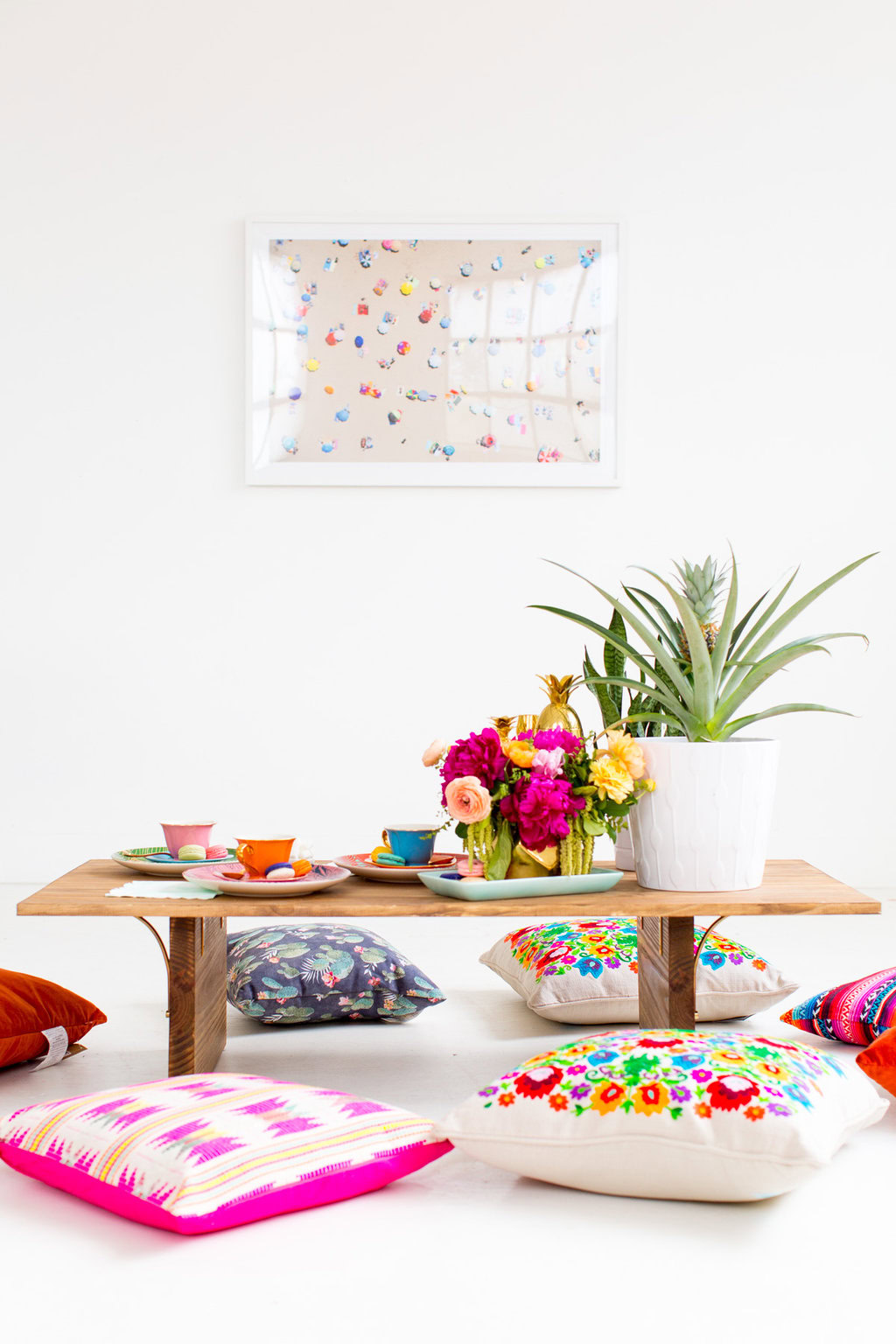 Pretty simple, right? All you have to do is a little painting, gluing, and measuring and you're good to go! Let us know if you try out this DIY Low Floor Table Tutorial !
Plus you can even shop all of our styling sources here, too.
[show_shopthepost_widget id="1810991″]
Thank you to ModCloth and rewardStyle for partnering with us on this DIY!