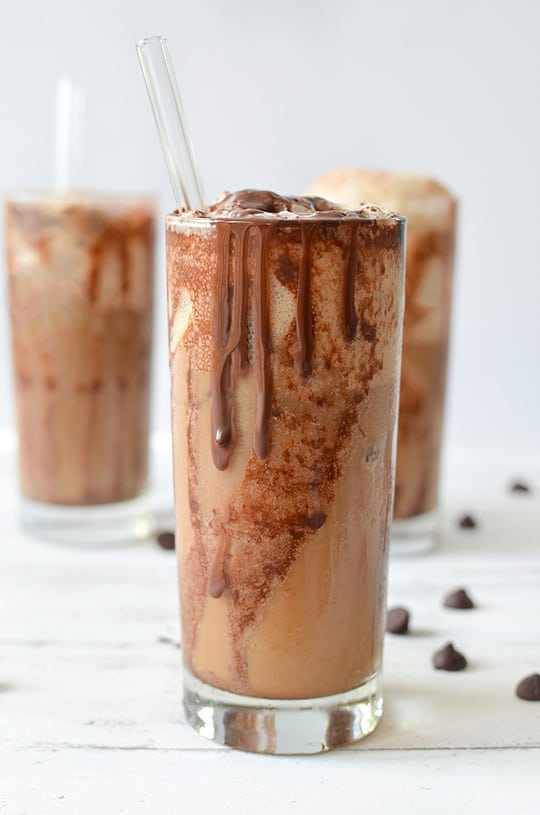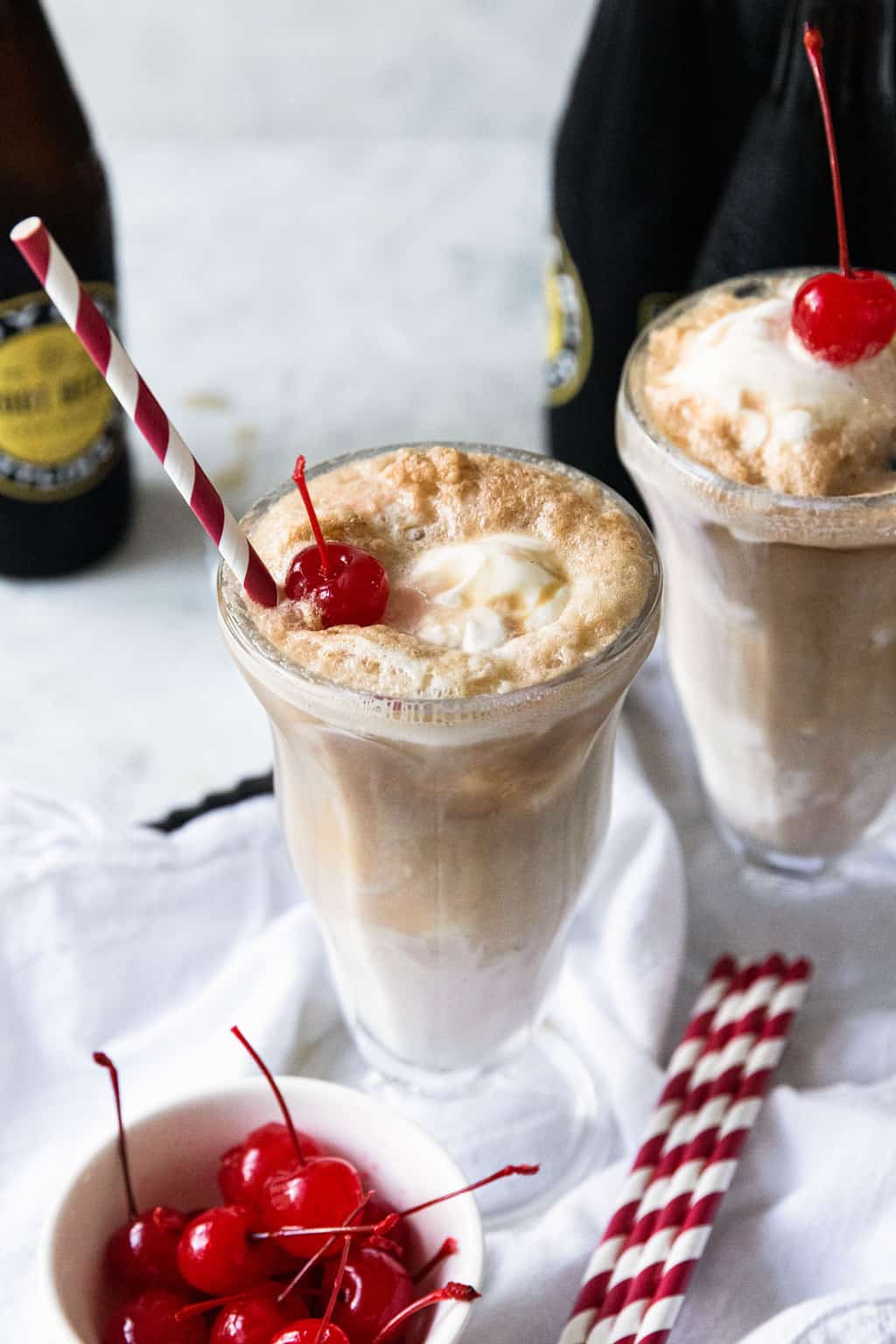 You're never too old for a chocolate root beer float, especially one that's topped with booze and resembles a bubbling black cauldron! This 3-ingredient cocktail is perfect for Halloween, any themed party, or a causal night in front of the TV. The reality is that only good can come from root beer floats!
I, Alex, can't help but smile as I pour the soda over the ice cream and watch it fizzle up and over the cup. With a vanilla vodka surprise at the bottom and extra chocolate sauce on top, these are the perfect nostalgic treat!..
Chocolate Root Beer Float
2 scoops chocolate ice cream
1 oz. vanilla vodka
8 oz. root beer (diet root beer can also work)
Chocolate syrup, for garnish
Drizzle chocolate syrup on the inside of a highball glass or mug. Add in the vanilla vodka followed by two scoops of chocolate ice cream. Pour in root beer until it begins to bubble and froth over. Enjoy immediately!
To serve these for a crowd, use this ice cream trick for easy scoops throughout the evening!:
Slightly soften a half-gallon of ice cream on the counter. Tightly wrap plastic wrap around a baking sheet, making sure it's taught on top. Then, scoop out rounded balls of ice cream and place onto the prepared baking sheet. Continue to do so with the entire container, leaving space between each scoop. Then, place the baking sheet in the freezer to allow the individual scoops to harder.
When ready to serve, the scoop will slide off the plastic wrap for perfectly portioned black cauldrons throughout the night! So much easier than having to re-scoop every time someone needs a re-fill!
Now, who's ready to impress some guests with a frozen chocolate treat and your new pro-tip for serving ice cream?!
Alexandra Caspero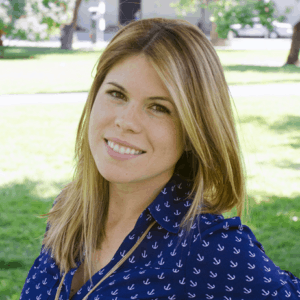 Alexandra Caspero is a Registered Dietitian and yoga instructor with a passion for travel, pasta and avocados. Her blog, Delish Knowledge, focuses on making whole-food eating deliciously simple.