Summer isn't over yet — the season of endless picnics, grilling and ice cream! An ice cream buffet is typically the summer entertaining go-to dessert. Easy No Churn Ice Creams are cool and refreshing and so simple for guests to customize for themselves.
Who doesn't love ice cream?!? Plus, what's not to love if you can make the ice cream from scratch without adding stress to your life? That's precisely what my, Rebecca's chocolate and vanilla ice cream recipes have to offer.
These no churn ice cream are simple and no fuss and the perfect starting point for any toppings or flavor additions you want to add. You only need three simple ingredients for each of these flavors. AND no ice cream maker or stand mixer required!
They both start with whipping cream, beaten to peaks that are not too soft, but not completely stiff either. Then you'll fold in the sweetened condensed milk and whatever flavoring you'd like. Pop the mixture in the freezer overnight, and dessert is ready!
Each of these recipes yield about 12 ½ cup servings, or six cups in total, and can easily be doubled if you have a large crowd to feed. Just make sure to allow more time to freeze if you're making a larger quantity.
How To Store Homemade Ice Cream?
Use a freezer-safe air-tight container. Shallow flat containers are ideal to keep the ice cream's consistency. Make sure there is at least 1/2-inch of headspace in the container since the ice cream will expand.
To avoid ice crystals from forming, cover surface with a plastic wrap. Also, keep the ice cream in the back of the freezer where the temperature is the coldest.
How Long Will Homemade Ice Cream Last?
Due to added preservatives, store-brought ice cream lasts longer than homemade ice cream. This recipe doesn't have the fat and sugar structure to resist ice growth (which is not a bad thing)!
If stored properly, homemade ice cream can be stored in the freezer for up to 2-4 weeks. Since this recipe is so delicious, it will probably be eaten up sooner!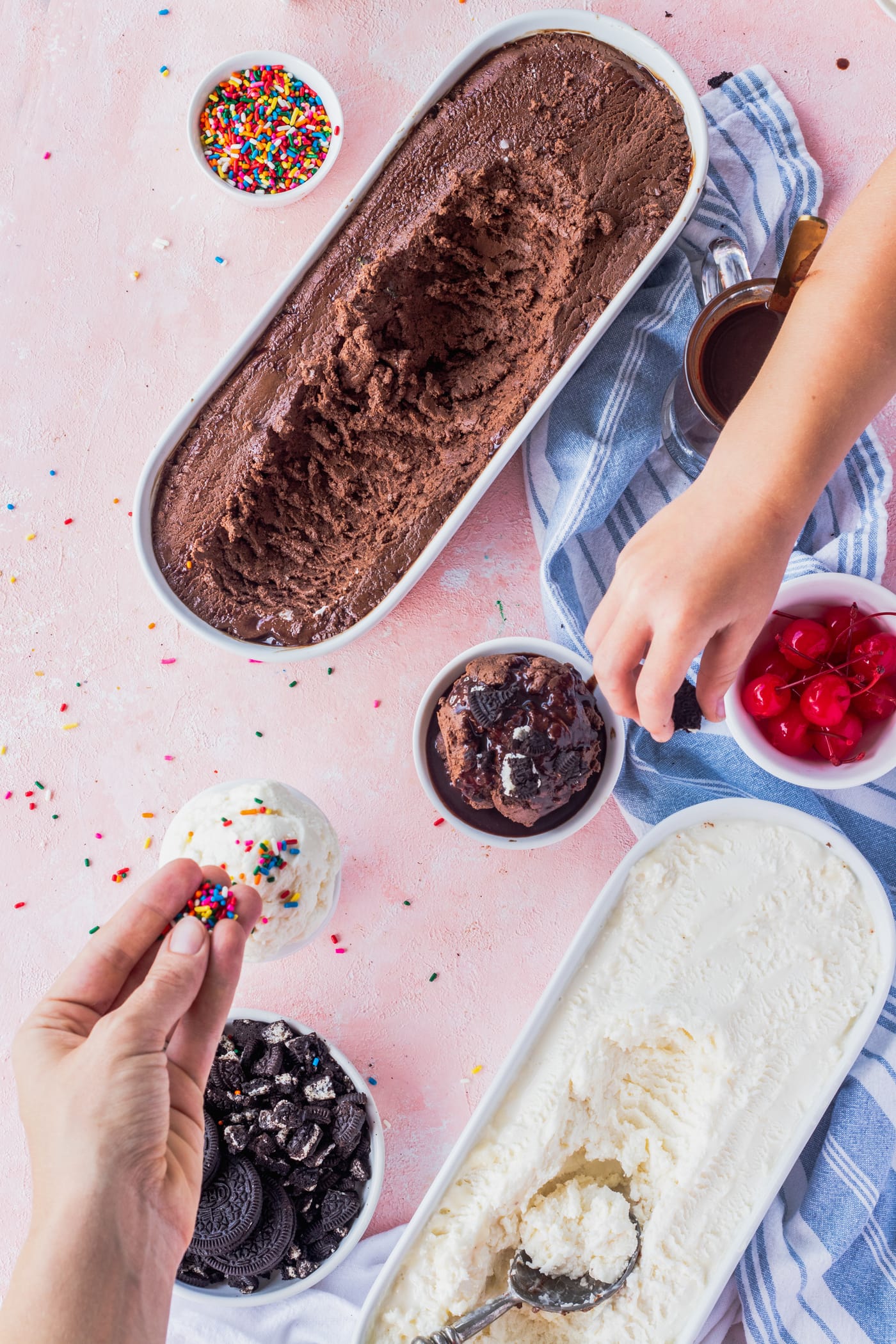 What are the most popular ice cream toppings?
Now let's talk toppings, a.k.a. the fun part. This is where you can get really creative and go as simple or as crazy (or simple!) as you want.
Some of my favorites toppings:
Chocolate sauce
Caramel sauce
Whipped cream
Cherries
Sprinkles (you knew it was coming)
Chopped Oreos
Peanuts
Toffee bits
Chocolate chips
Chopped peanut butter cups
Chopped strawberries, pineapple and raspberries
How To Serve
Of course, all of this can be served in a bowl. (Your guest will probably want a large bowl). Or you can pile it onto sugar or wafer cones. You could even split open some bananas for a banana split!
So whether you need it for hosting, or just to beat the summer heat, these No-Churn Ice Cream Recipes are the perfect way to keep your freezer stocked this summer.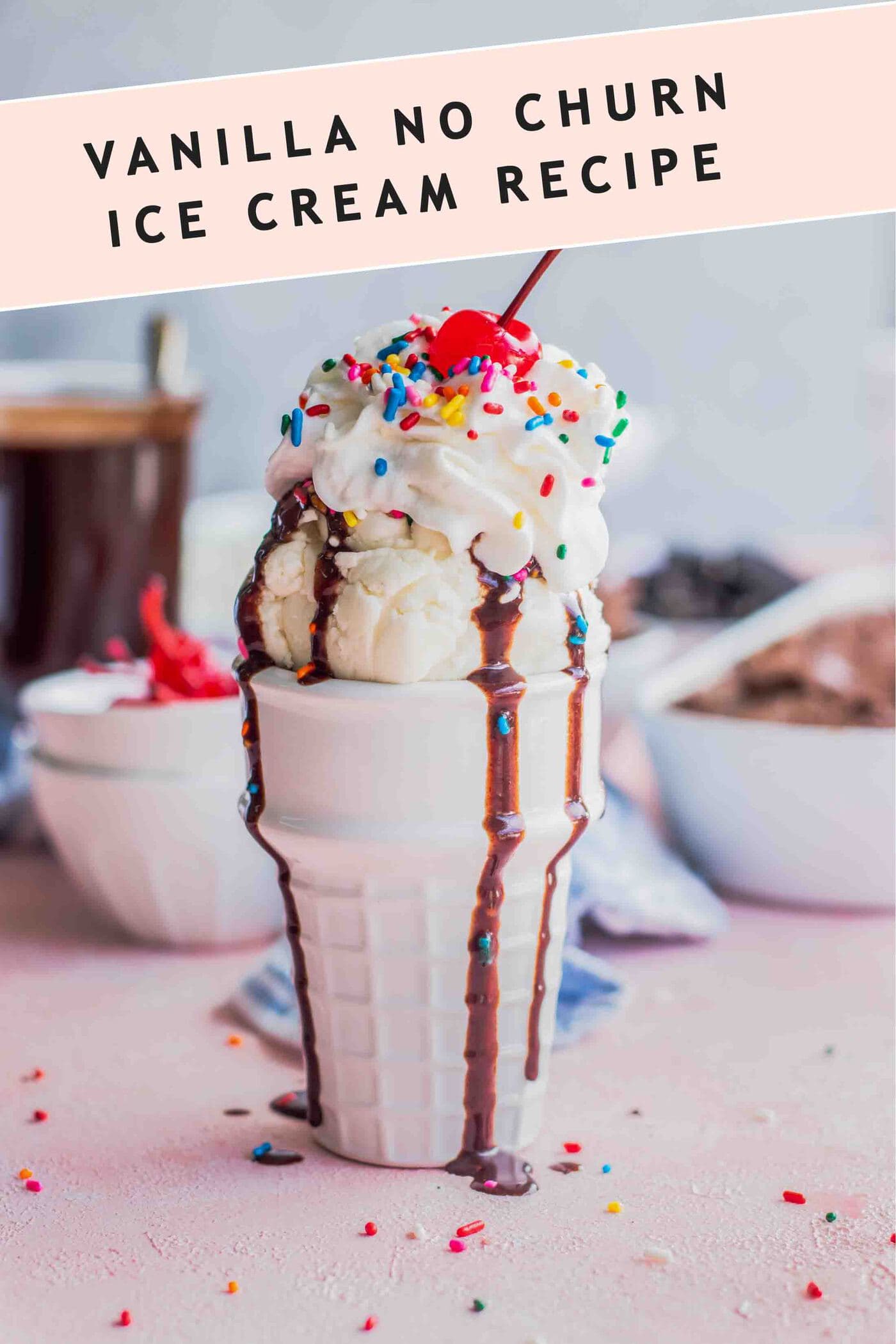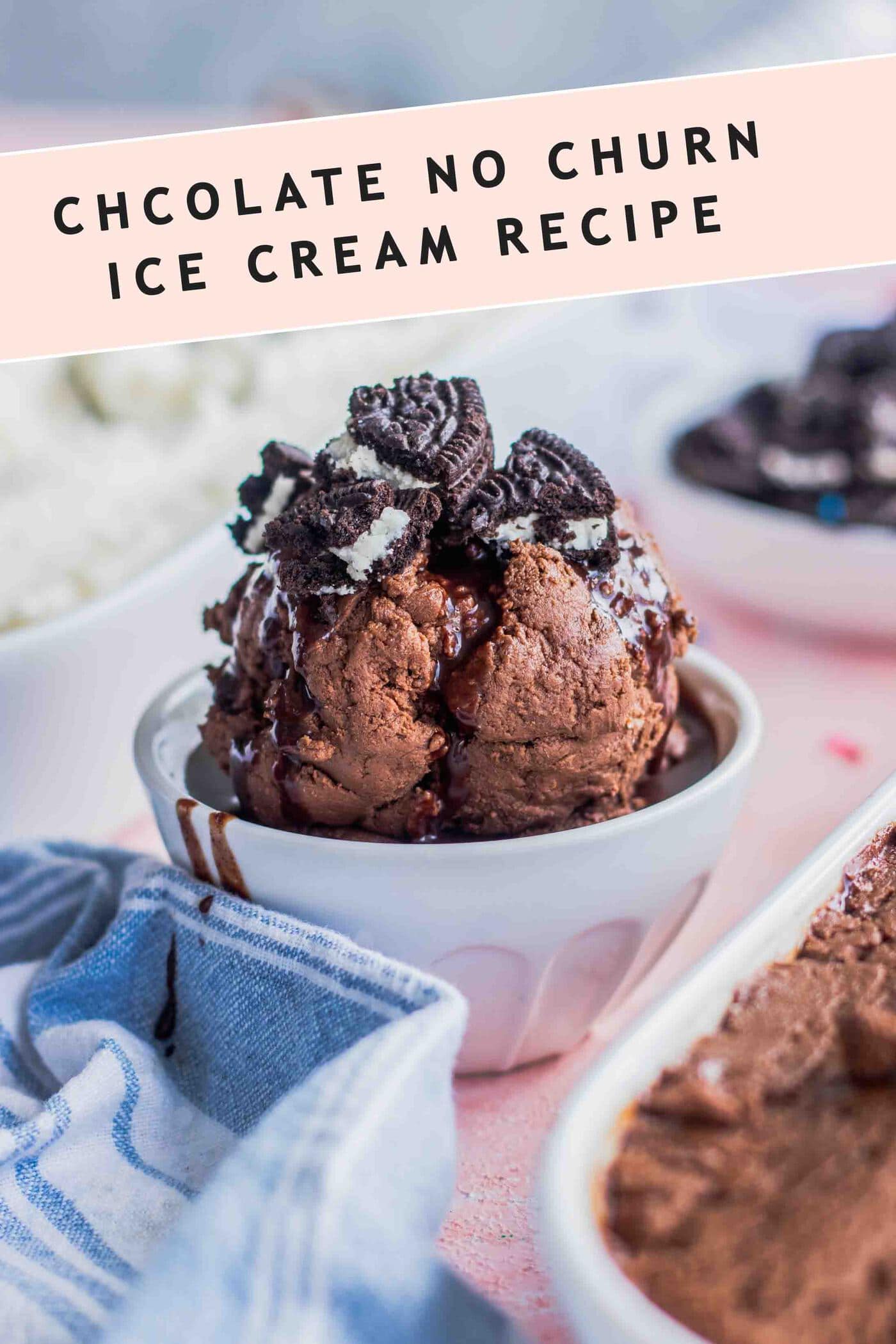 Other Ice Cream Recipes to Create
If you're looking for more easy ice cream posts, see our favorite recipes below!
Don't forget to share your creations with us on Instagram using the hashtag #sugarandclothloves. We always love seeing all of your creations! And if you're looking for more quick and delicious recipes you can find them all right here with a few bites to go along with them!
Rebecca Neidhart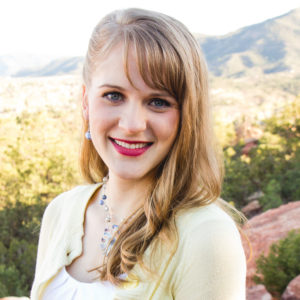 By day she's a crime-fighting, baby wrangling super mom, and by night (and nap-times) she uses her experience cooking for 9 siblings and passion for cookbooks to create the beautiful recipes and photos behind Good Things Baking Co.