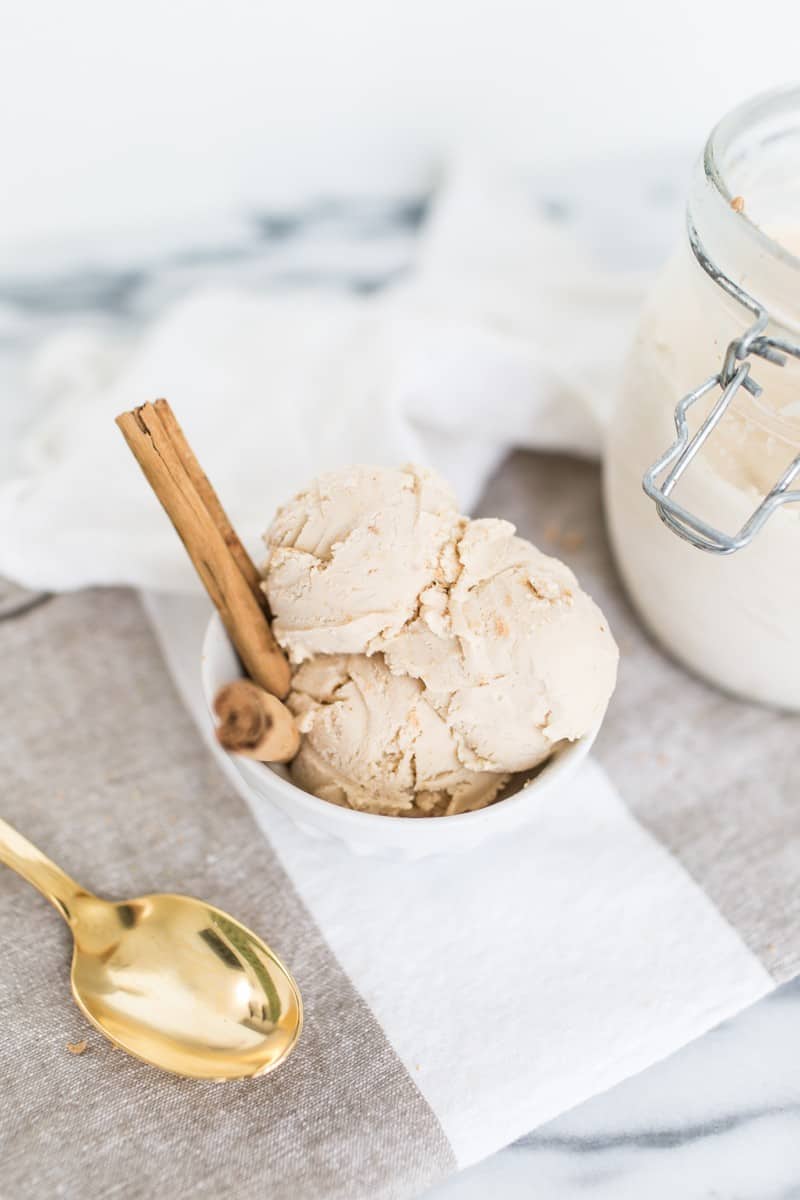 I distinctly remembering one of our childhood babysitters forcing us to play outside from morning until lunch time, which thinking back on how hot it is in wide open West Virginia fields in the summer, that was probably borderline child cruelty. Then again our other option was to stay inside with her four inch tall chihuahua that was hateful enough to have made Cruella Deville do all of the running, so we probably just preferred it that way.
Nonetheless, ice cream was always a welcome cool down that I've loved for as long as I can remember, and when Wayfair asked for me to recreate a childhood summer memory, it was a no-brainer and this homemade chai latte ice cream recipe is a bit more mature than my once go-to cookies and cream favorite. This time around for the cherry on top, I'll be giving away a $100 gift card to Wayfair on Instagram today, so keep an eye out!
INGREDIENTS
2 cups whole milk
2 cups heavy cream
3/4 cup honey
1 tsp vanilla extract or one whole vanilla bean
pinch of salt
5 chai tea bags
5 egg yolks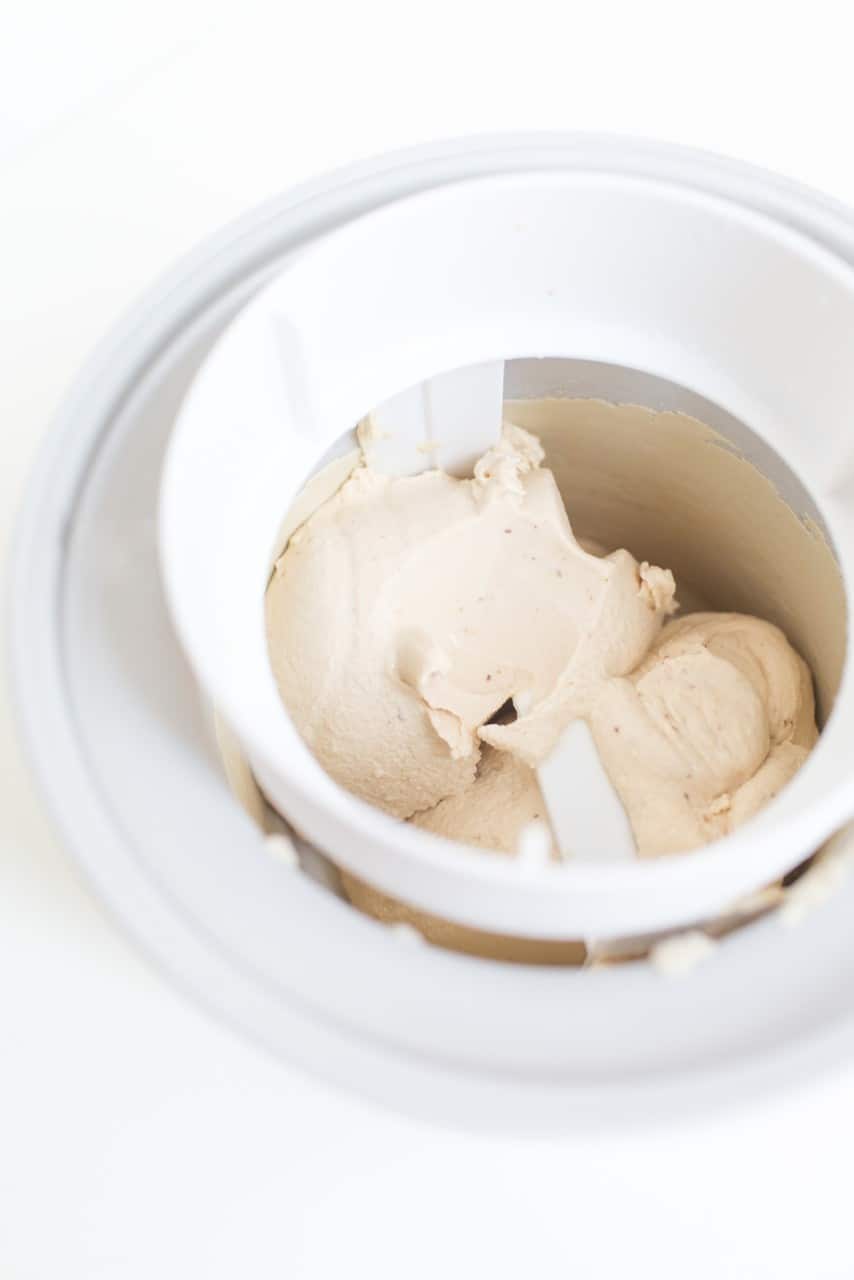 First, bring the milk, 1 cup of the cream, honey, vanilla, and salt just to a simmer, stirring to dissolve the honey. Remove from heat and set the chai tea bags in the cream mixture. Let steep, uncovered, for a half and hour, then remove and discard the tea bags then let the cream mixture cool for 15 minutes.
In a separate bowl, whisk together the 5 egg yolks. Whisking constantly, slowly pour in about a half cup of the cooled cream mixture to temper the yolks, then add them egg yolk mixture to your original cream mixture pot.
Next, heat the new mixture over low heat until it reads 170-175 degrees on a candy thermometer. The mixture should be thick enough that a line drawn with your finger across the back of the spoon will stay. Then place a strainer over a large bowl and pour the custard into the bowl through the strainer to remove any little bits of egg and then stir in the remaining cup of cream.
Once strained, refrigerate until very cold or set the bowl in an ice bath to cool it more quickly in a pinch. Then churn in your ice cream maker according to the manufacturer's instructions, I used this CuisineArt maker and then placed the finished ice cream in a locking mason jar container to freeze for two more hours.
This is actually the first time I've ever tried to make homemade ice cream on my own, and I have to say, I love it! I felt like very proud kindergartner afterwards. To bring my ego back down I thought I'd share the woes of trying to photograph melting ice cream for the world wide web (sweating bullets from stress not pictured).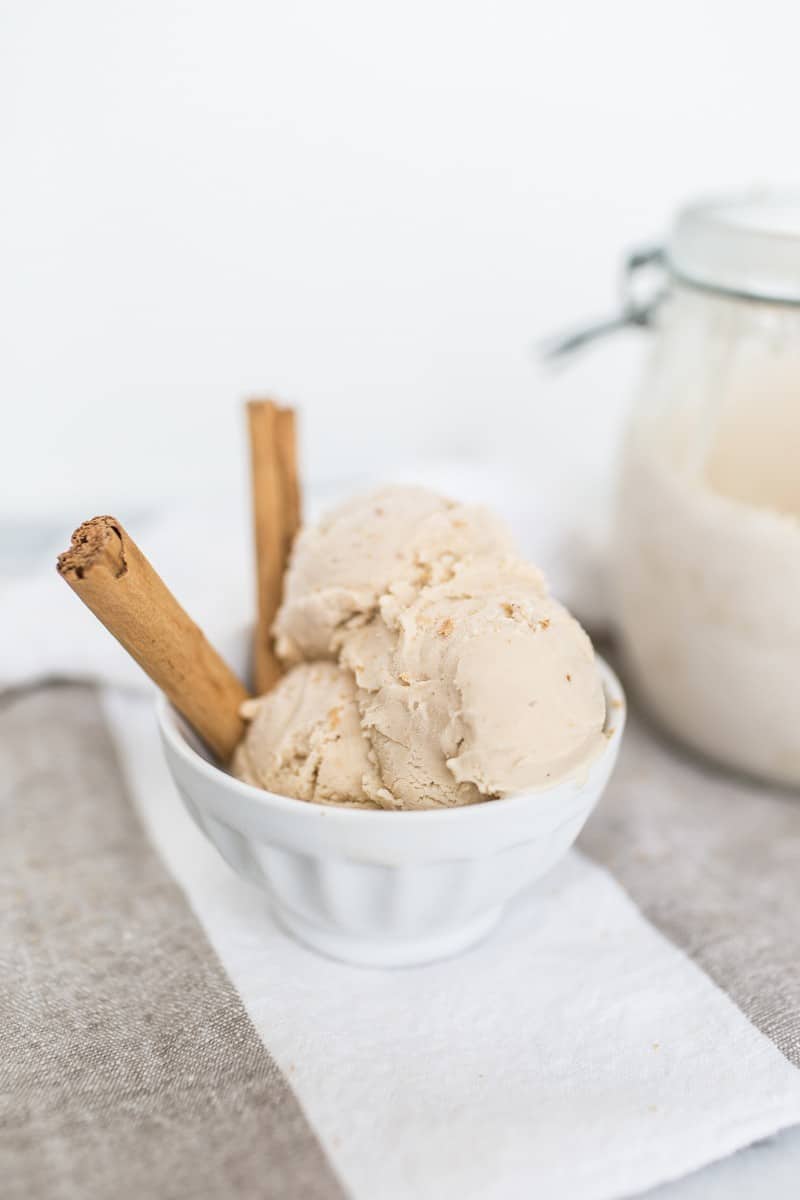 Sources – footed bowls // ice cream maker // gold flatware // striped tea towel