I've come to the conclusion that whoever decided it was a good idea to stack crepes, layer them with cream, and call it cake should totally win an award! I mean, it's genius right? Easy enough to make, pretty to look at, and it's like a stack of pancakes. That means you can basically eat this for breakfast, and who wouldn't want to do that?! After all, it's not every day you get to (acceptably) eat cake for breakfast, but with this spiced chai crepe cake you totally can. Now that'ss something I can 100% get on-board with.
Another thing I, Alyssa, am totally behind is anything that can be made ahead of time. You can make this chai crepe cake batter and crepes in advance. When you're ready to assemble the cake, you can spend less time cooking and more time eating (I think that might be called winning?!). Oh, and that whole assembling thing? It's pretty much non-existent. Literally you're just stacking a crepe, spreading with cream, stacking a crepe, spreading with cream… It's so easy that it could assemble itself.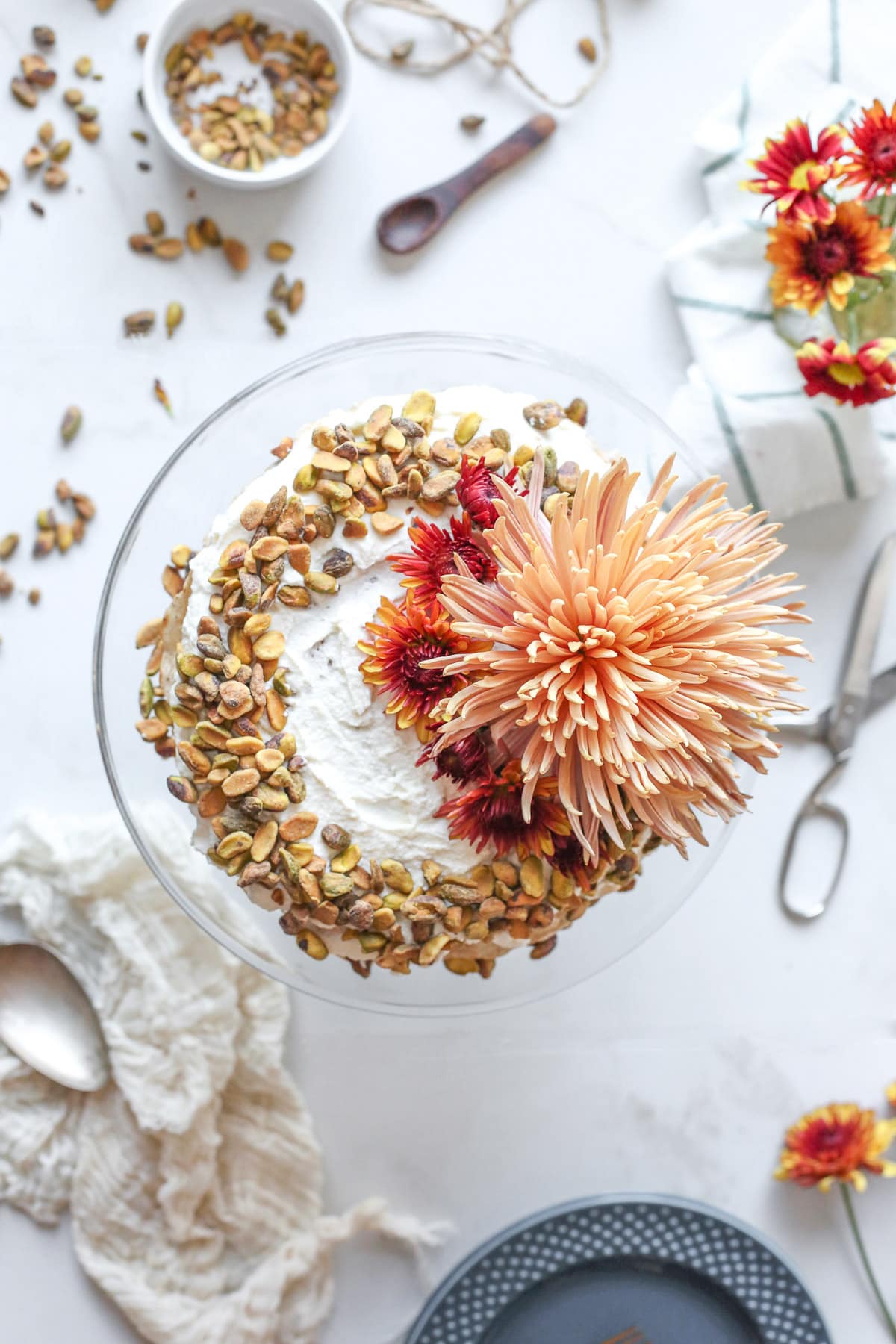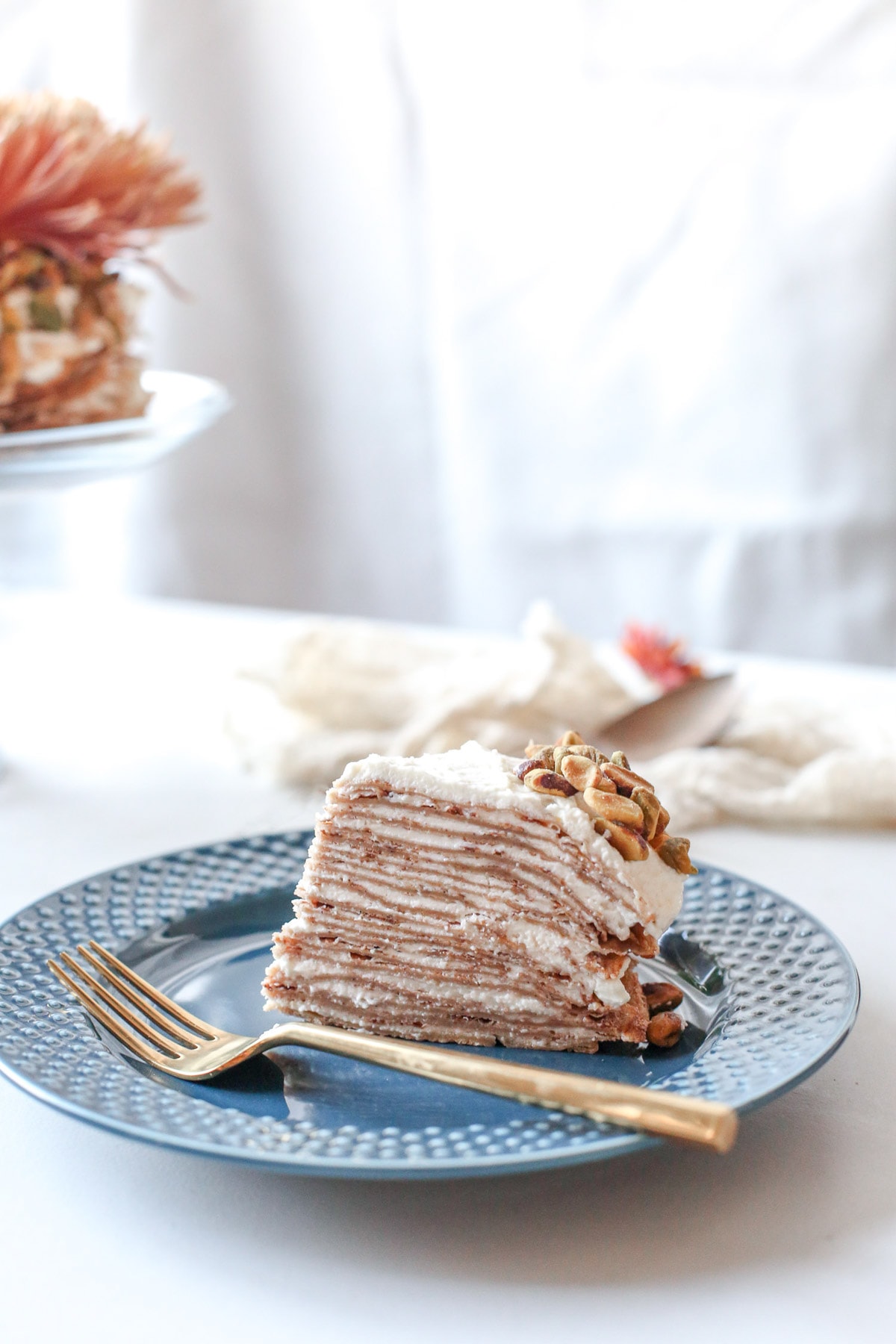 Moving on to the chai spices.. I may be bias because I pretty much can't go a day without a cup of chai tea, but is there really any other spice mix out there that tastes and smells as good as chai? It's essentially just one big cozy blanket for your senses, and I don't know about you, but I'm all about cozy blankets (in any form, shape or size) in the fall.
And while the chai spices in this crepe cake aren't completely overwhelming, they're still present enough to have this cake giving you all the fall feels.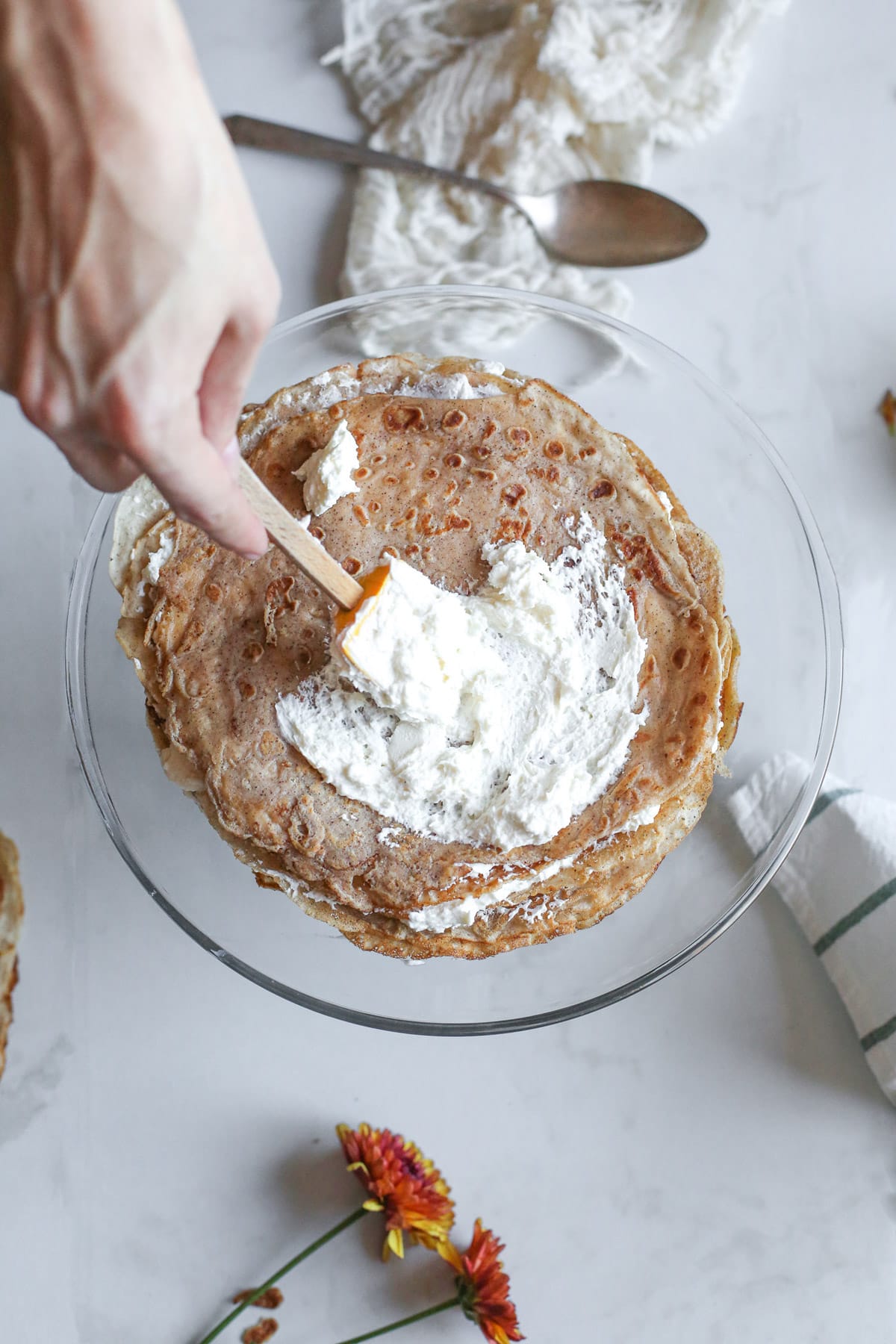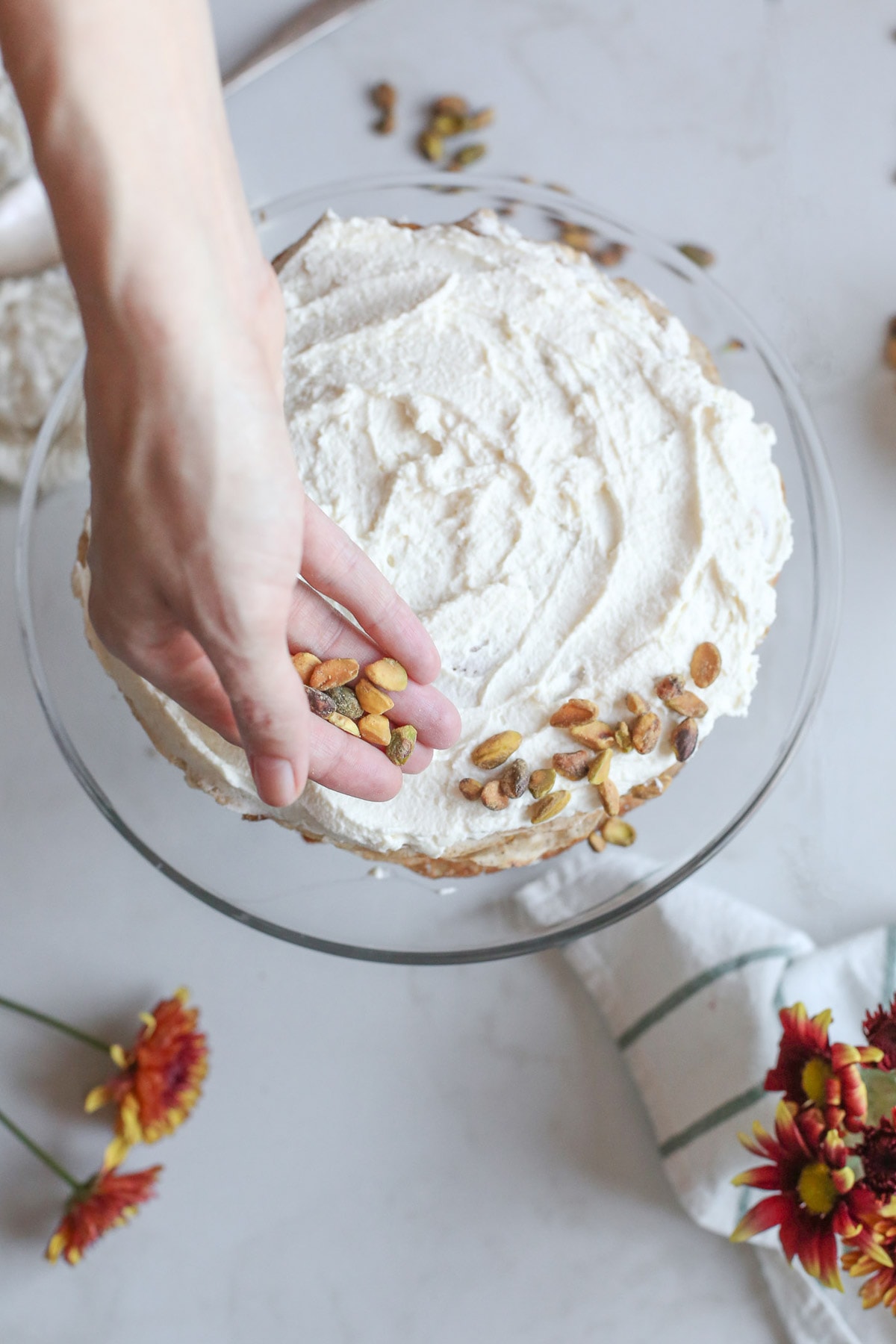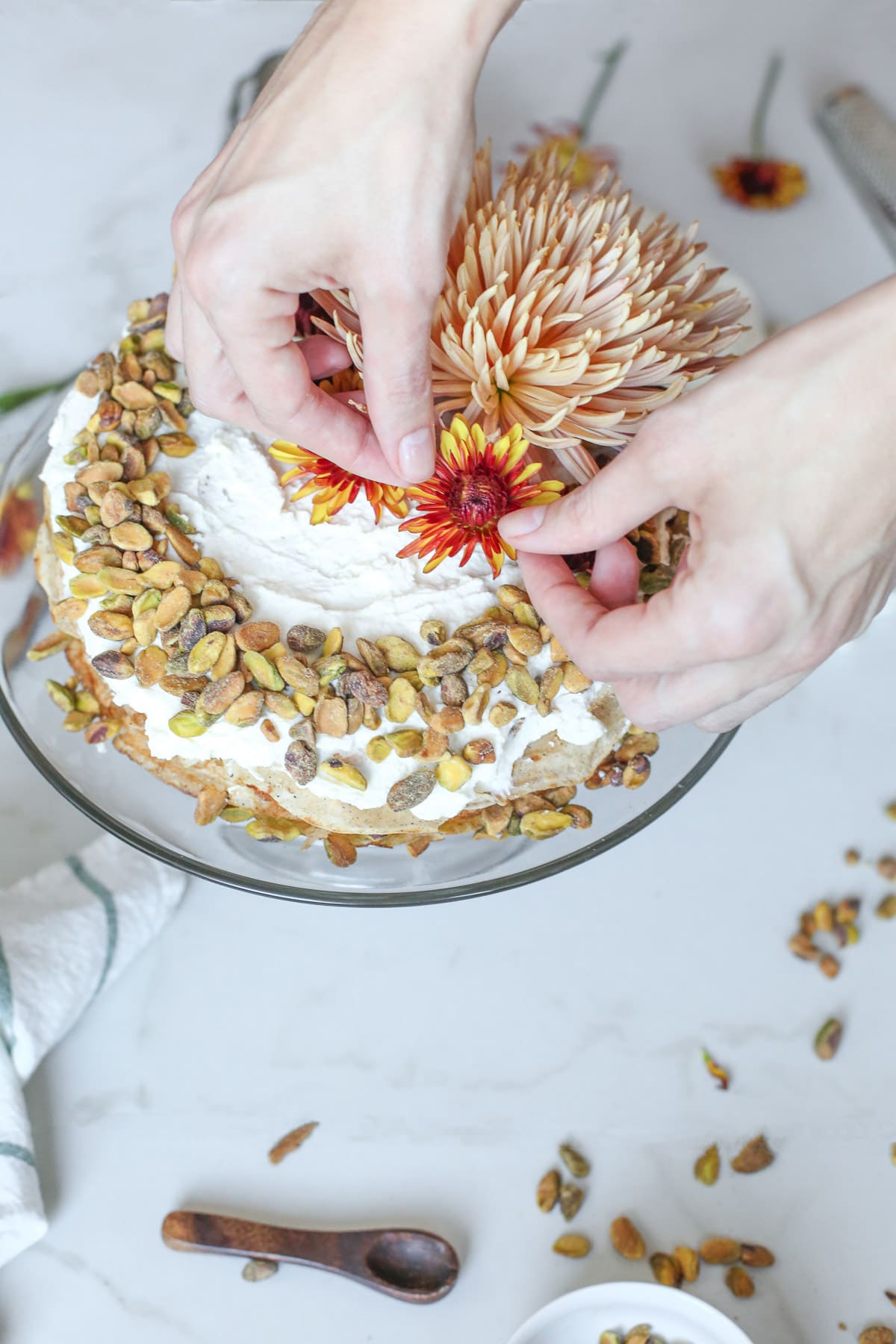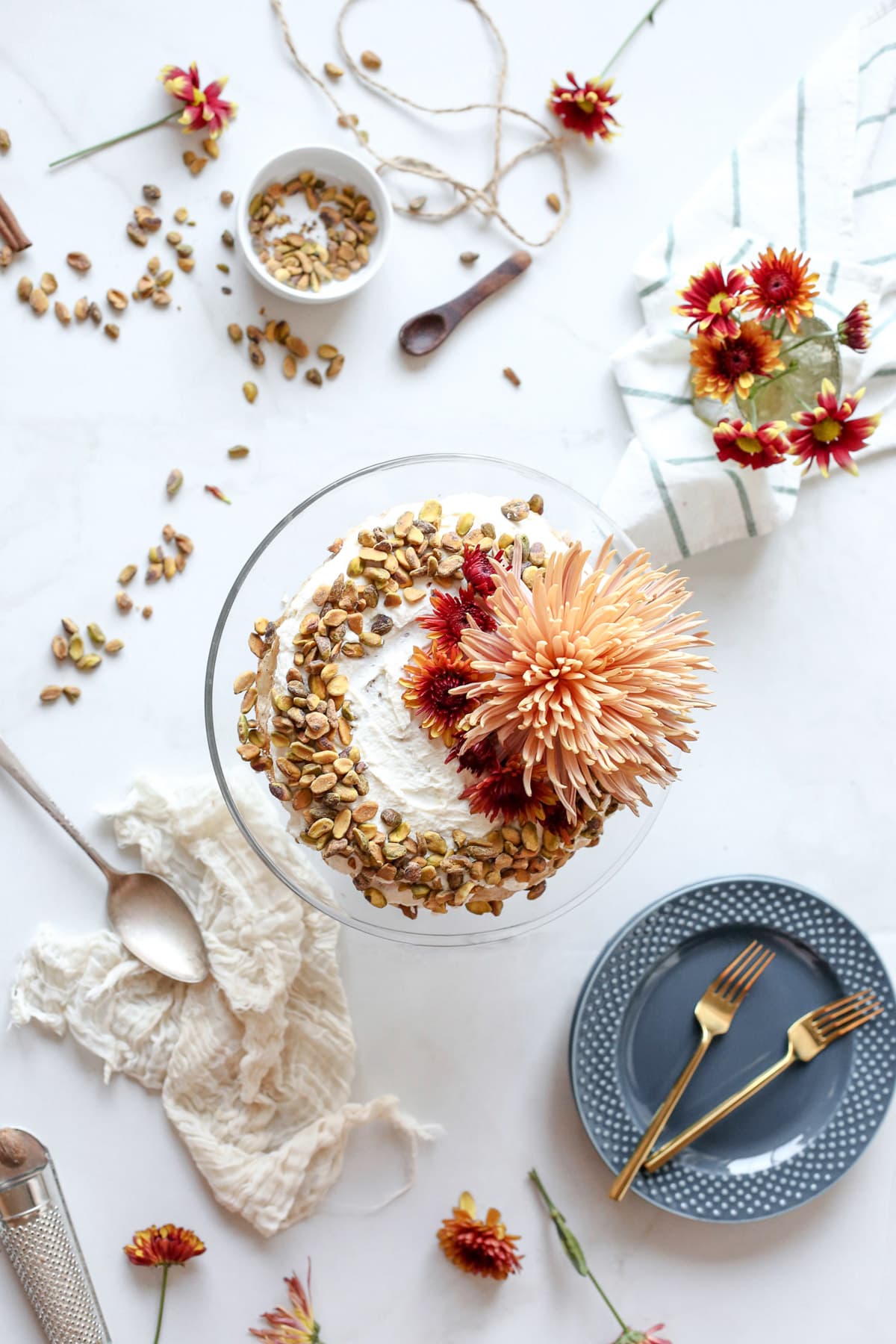 You can also make the cake ahead of time (up to 24 hours) and store it in the refrigerator, covered in plastic wrap. Just make sure not to garnish the cake until you are ready to serve it.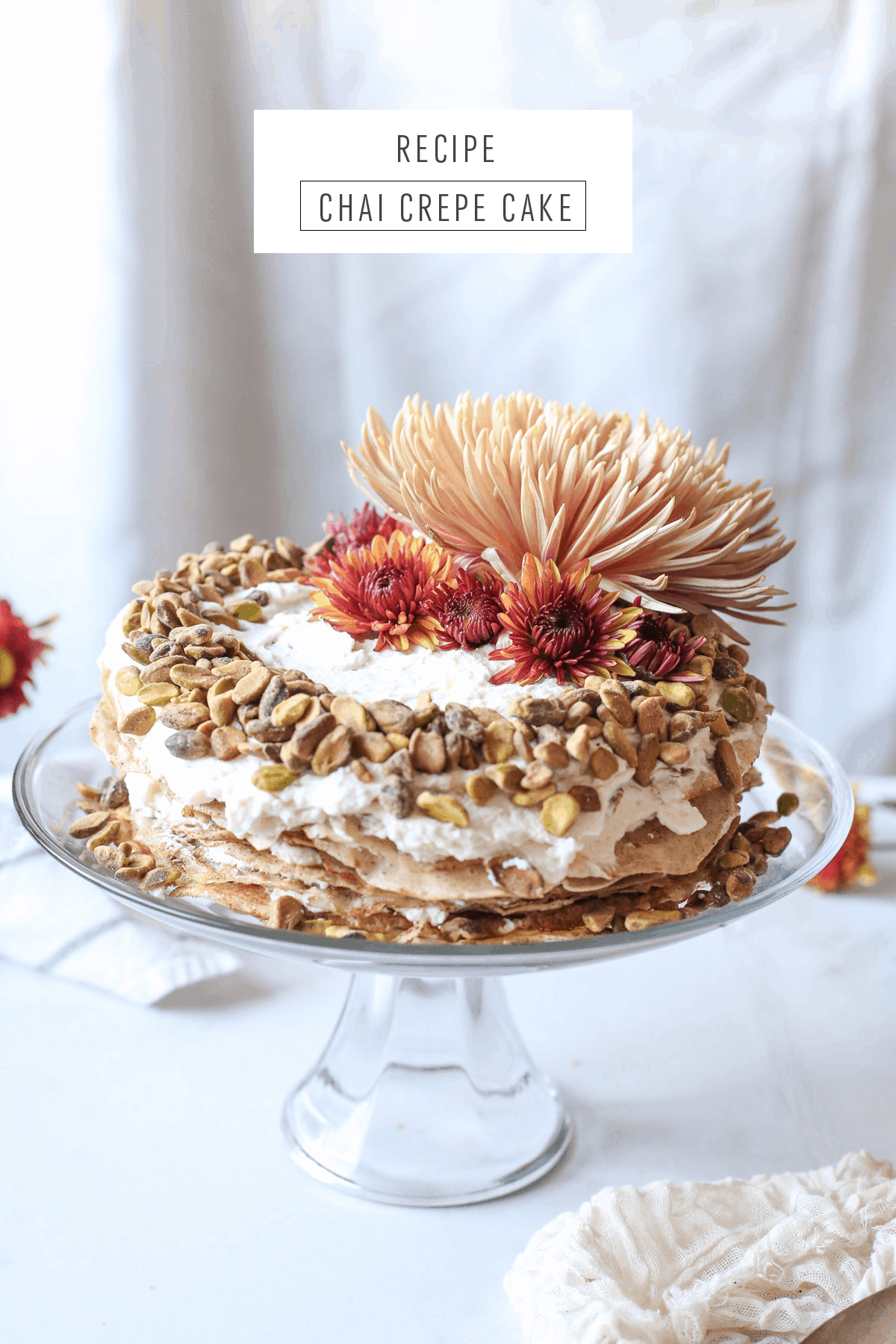 My love for chai really has no bounds- cookies, cake, caramel candies, lattes….I'll take it any which way it's served. How about you? Are you someone who only has it in the form of tea, or, are you like me, and you just can't get enough of anyway, anyhow?
Alyssa Ponticello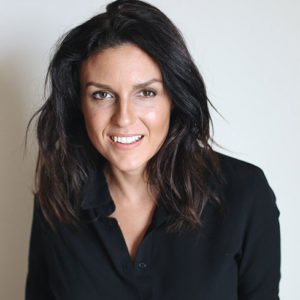 Alyssa Ponticello is an LA-based content creator and the founder + creative director of Runway Chef.
She adores the beach, has an unhealthy obsession with striped shirts, loves a good margarita and has a fierce sweet tooth. When she's not working, she can usually be found planning her next meal, her next outfit or her next getaway.