We've compiled a list of cool, chic, and functional cake stands for you to choose from. The best DIY cake stands you will find!
We rounded up our favorite DIY cake stand ideas for your next occasion. Holiday season seems far away, but it is just around the corner.
We have modern farmhouse, chic, colorful, patriotic and more styles to choose from to make sure you maximize your cakes potential!
Whether it is a birthday, wedding, or just celebrating life with these 21 DIY cake stand ideas you can make your occasion extra special on a budget.
Some dress up cakes, but we prefer to dress up the cake stand. Many of these are able to be personalized for your theme, style and space.
When choosing your favorite stand DIY keep in mind your table space, desired cake size, and color scheme. We are in love with the simple cake look. Spice up any cake with a colorful and unique cake stand with our favorite picks below…
21 DIY Cake Stand Ideas
1 — DIY Metallic Gold Geometric Cake Stand
We are in love with this eye-catching and unique DIY metallic gold geometric cake stand.
2 — DIY Stand From A Planter
Find any planter you have around the house to make this DIY stand from a planter for your next DIY project.
3 — How To Make A Wooden DIY Stand
Looking for a modern farmhouse look? Try out this wood cake stand DIY to elevate your next dessert.
4 — DIY Black and Gold Cake Stand Makeover
Everyone loves a good repurposed makeover right? This simple DIY candlestick stand is made using a plate and two taper candle holders.
5 — DIY Wood Cake Stand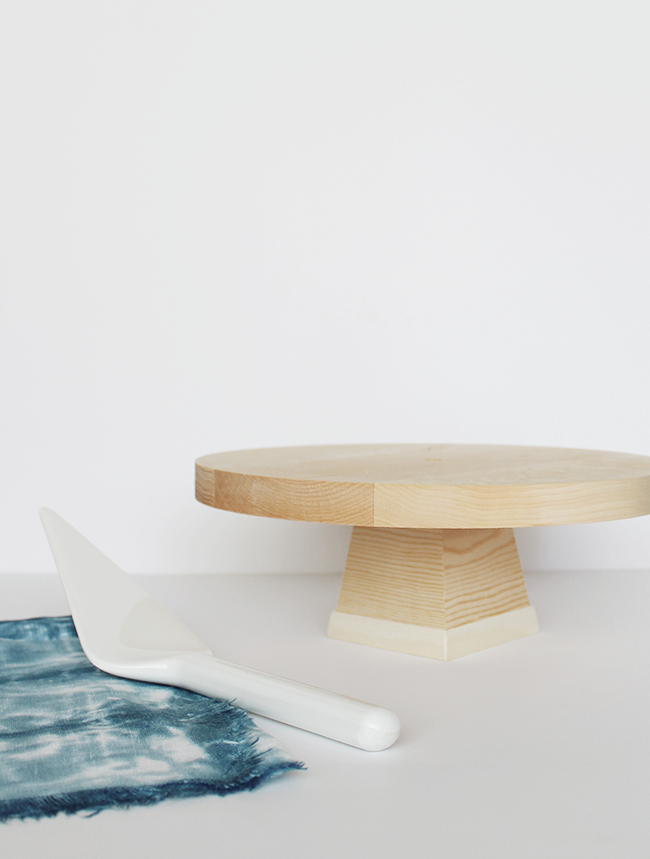 Create this simple yet stunning DIY wood stand with just some handy craft glue.
6 — Upcycled DIY Cake Stand From Cake Pans
Thrift store shopping is always fun when you find amazing things. Transform your next find into an upcycled DIY stand by using old cake pans and hexagon tiles.
7 — DIY Cake Stand Under $10
All white is always stunning. Master this DIY cake stand for your next dessert stand.
8 — Wood Slice Cake Plate Tutorial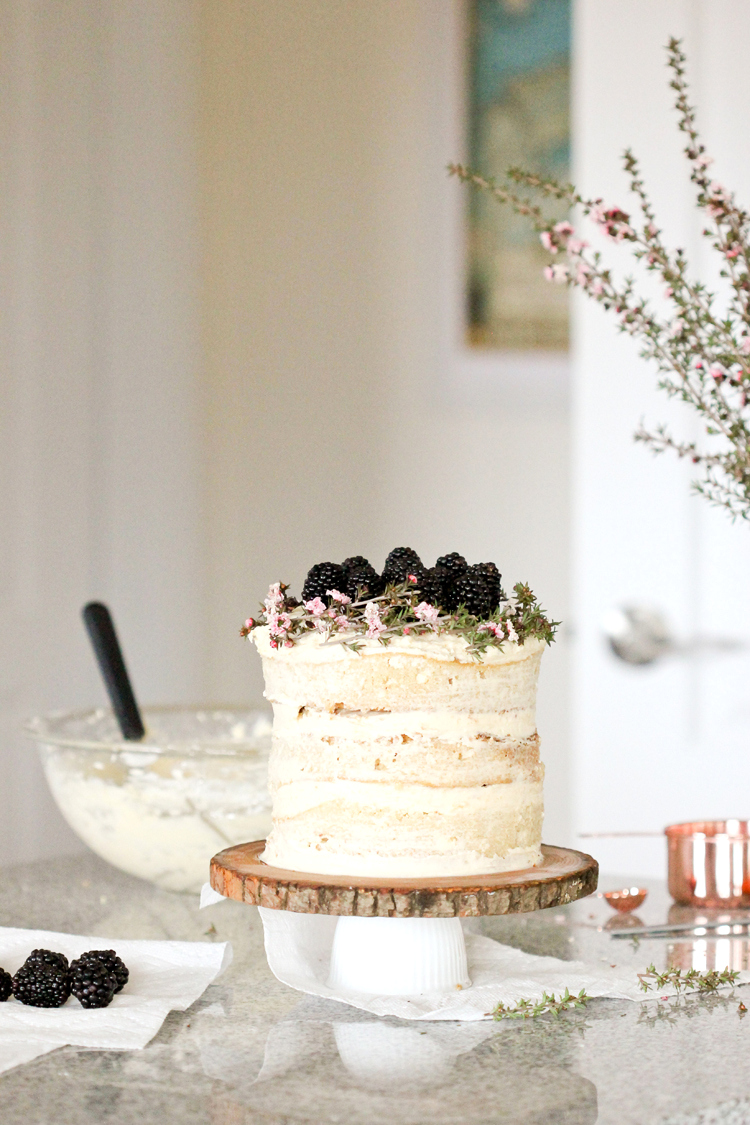 This wood slice display plate is perfect for any gathering. Plus, no wood chopping necessary. Just hit up your go-to craft store.
9 — DIY Food Stand
If you have extra ramekins laying around this DIY cake stand is for you.
10 — Make An Acrylic Cake Stand With A Glowforge
Try this colorful acrylic stand with glowforge for your next colorful birthday party. You can even get solid colored acrylic to personalize the stand to fit your theme.
11 — DIY Dollar Store Basket Stand
This DIY dollar store wicker stand is perfect for an outdoor barbecue to keep your cake cute and covered too.
12 — How To Make A Faux Milk Glass Stand
Transform any glass jar and plate into a faux milk glass cake stand with just a can of spray paint.
13 — DIY Mini Marble Food Stands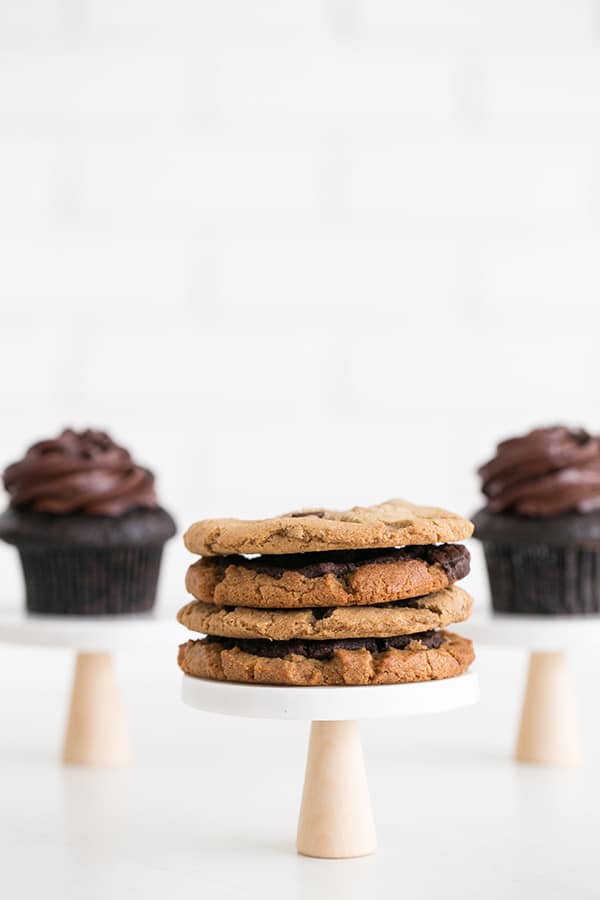 Individual cupcake stands can add dimension to any table. DIY these mini marble dessert stands to display your delicious sweets.
14 — How To Make A Wood Cake Stand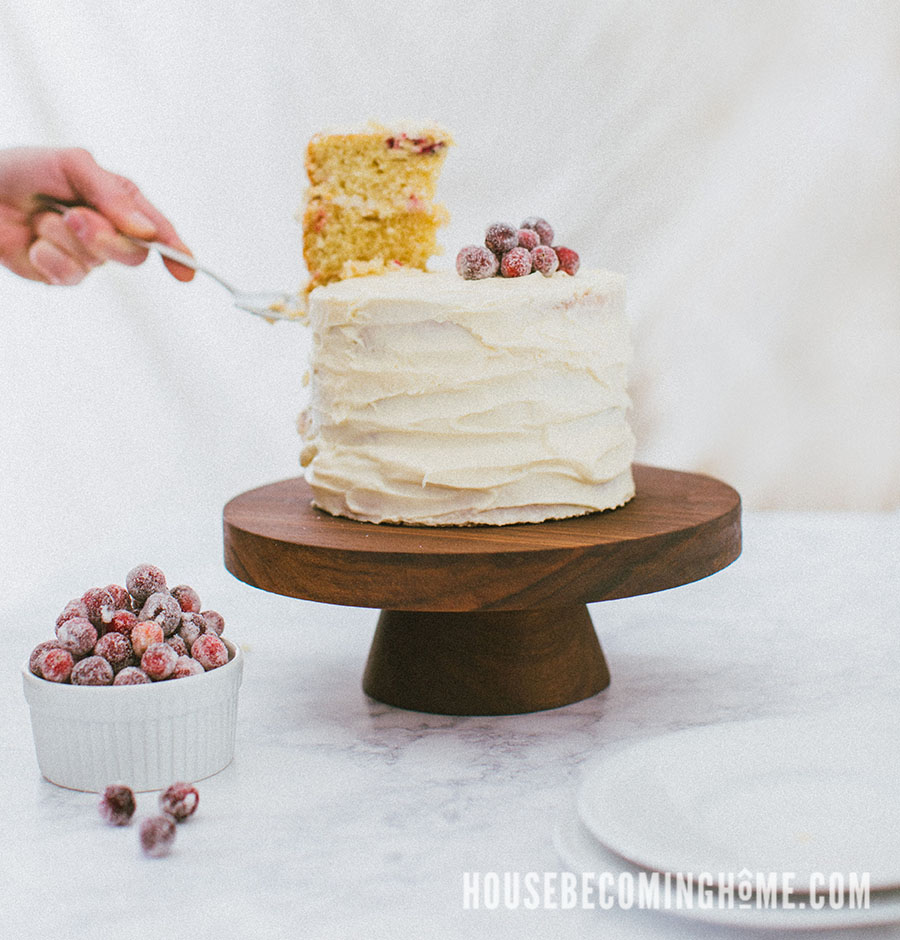 Pull out your woodworking skills for this one. This sturdy and beautiful wood stand is so versatile and can be used for any occasion.
15 — DIY Paper Mache Cake Stand
We love how customizable this DIY paper mache stand is. Take any paint color and brush and satisfy your crafty side.
16 — How To Make A Tiered Donut Wedding Cake Stand
If you're not a big cake fan, then try out this tiered stand to display your favorite desserts at your next gathering.
17 — Tiered DIY Cake Pop Stand
Don't waste money on plates and forks when you can have cake pops instead. This tiered DIY cake pop stand is so fun and can match your theme with your desired color of paint.
18 — DIY It – Custom Colored Cake Pop Stand
Baby shower coming up? DIY this custom colored cake pop stand with your desired color of spray paint or fun pattern. It functions for fruit kabobs and lollipops too!
19 — Upcycled DIY Cake Stand
Make another trip to your go-to craft store to create this upcycled DIY stand constructed from a table leg. You can even customize the height to fit your table!
20 — Simple Cake or Party Stand
Wanting to repurpose some old china? This simple party stand can be made with unique vintage plates and cups!
21 — DIY Mixed Media Cake Stand
Gold is always our go-to. This DIY mixed media stand is stunning and would be perfect for a classic wedding cake.
Easy Cake Recipes
Now that you have chosen a DIY cake stand…