Nothing says "let's celebrate" quite like a pile of sweets on top of marble and gold, wouldn't you agree?! Or maybe that's just my version of heaven, but hey. This DIY marble and gold serveware is super easy to make and you could display it with whatever floats your boat!
To make this a little more elevated for the holiday season, I pair the sweets with a dessert cheese dip using The Laughing Cow® Creamy Light Swiss so that I can at least say I "made" something on it, haha. More on that later though, let's get to the DIY first!
The best part about this project is that you can make quite a lot of serving pieces in varying heights and sizes for well under $50. Food tables and baby showers everywhere will thank you…
Ah, the beauty of five minute DIY projects, am I right?! All you have to do to make these pretty servers is spray paint the small cake pans gold.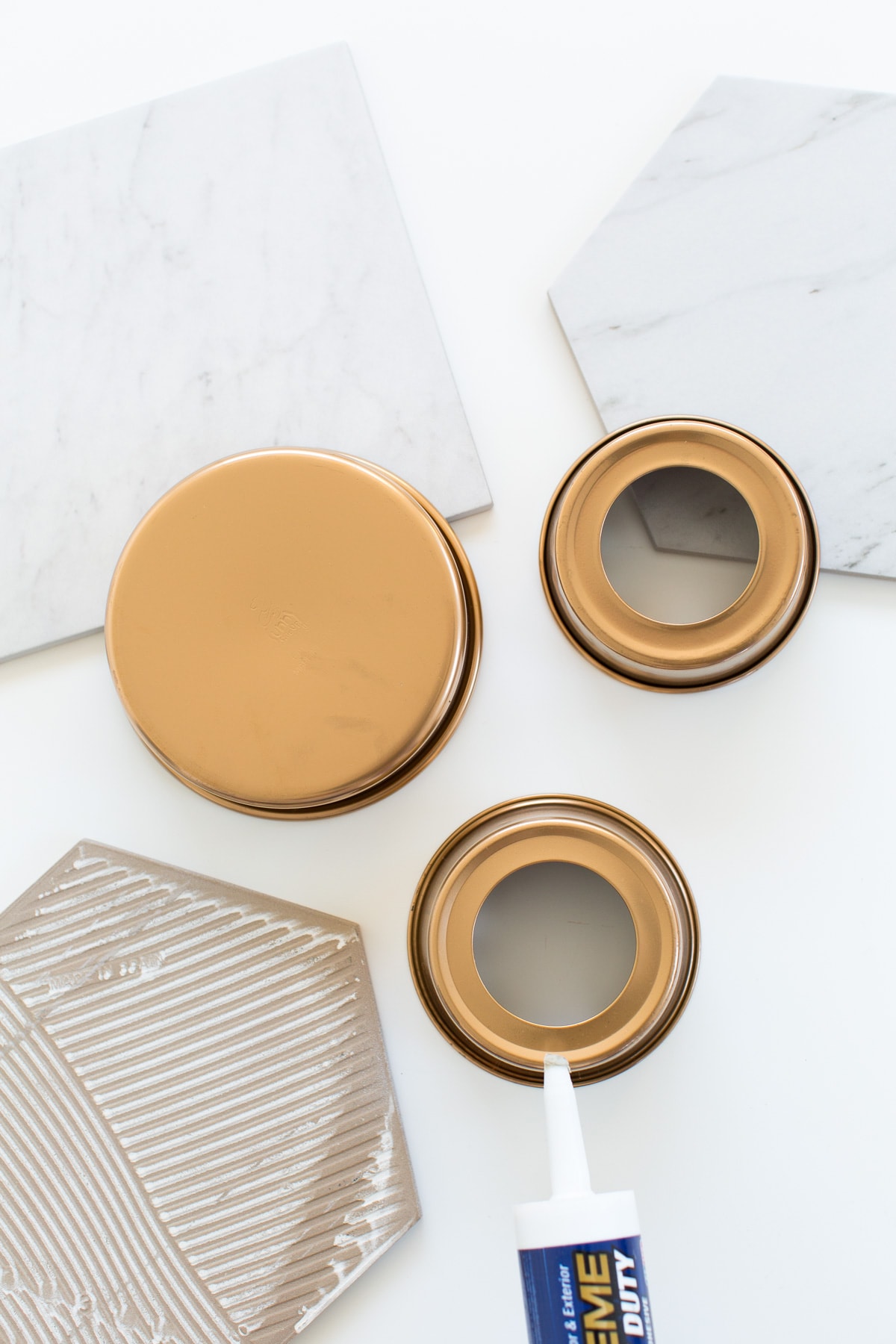 Once dry, use liquid nails to glue the marble shapes to the tops of the cake stands and let set completely. Now style and serve! To help with that, here's a quick recipe for the sweetened cheese dip…
The best part? You still have plenty of time to whip these up before the holidays are over!
A big thanks to our friends at The Laughing Cow® for partnering with us on this post! Sugar & Cloth has chosen to donate 5% of all sponsored campaigns to charity, which you can read more about right here.