DIY Fruit Kabob Stand — This DIY will impress your summer barbecue guests with its colorful and unique twist! Fruit kabobs stands are totally the new cupcakes.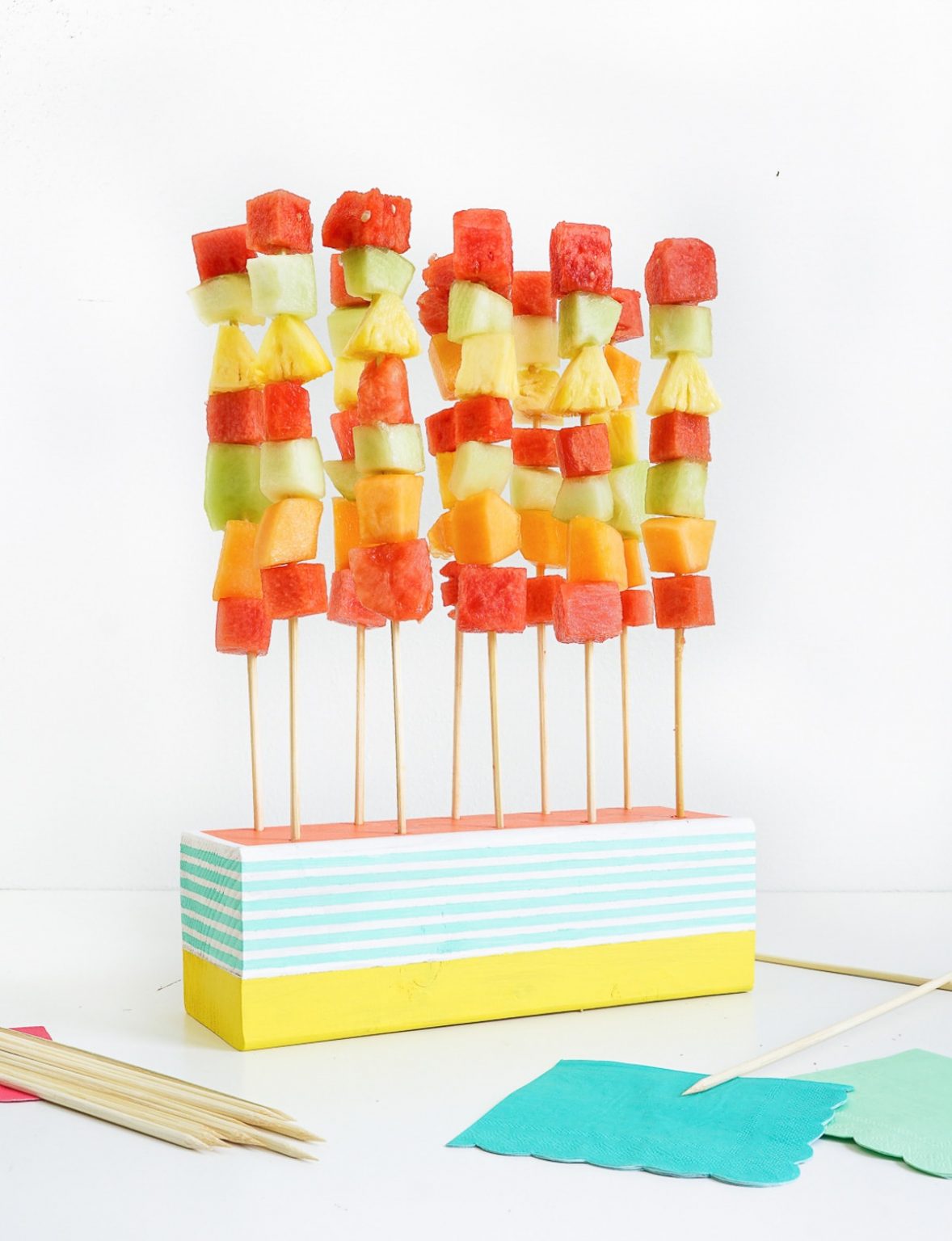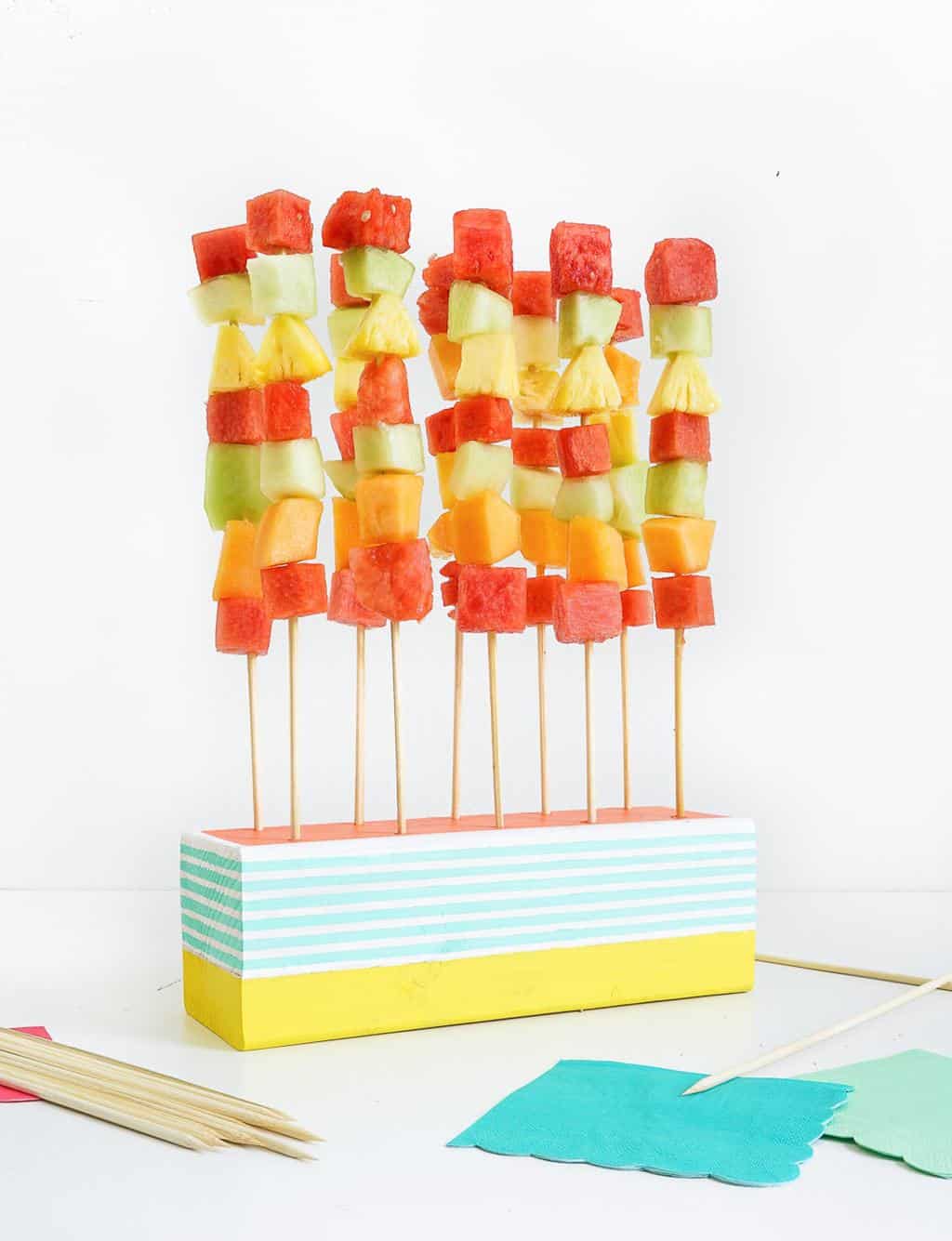 Fresh fruit is a staple at our summer gatherings. And I, Erin, love serving it up skewer style as it turns chopped fruit into finger food, eliminating the plate and fork.
If fresh fruit is a summer go-to for you too, give this DIY Fruit Kabob Stand a try.
The colorful wood block stands the skewers on end adding height and color to your table spread, not to mention taking your hosting skills to the next level too!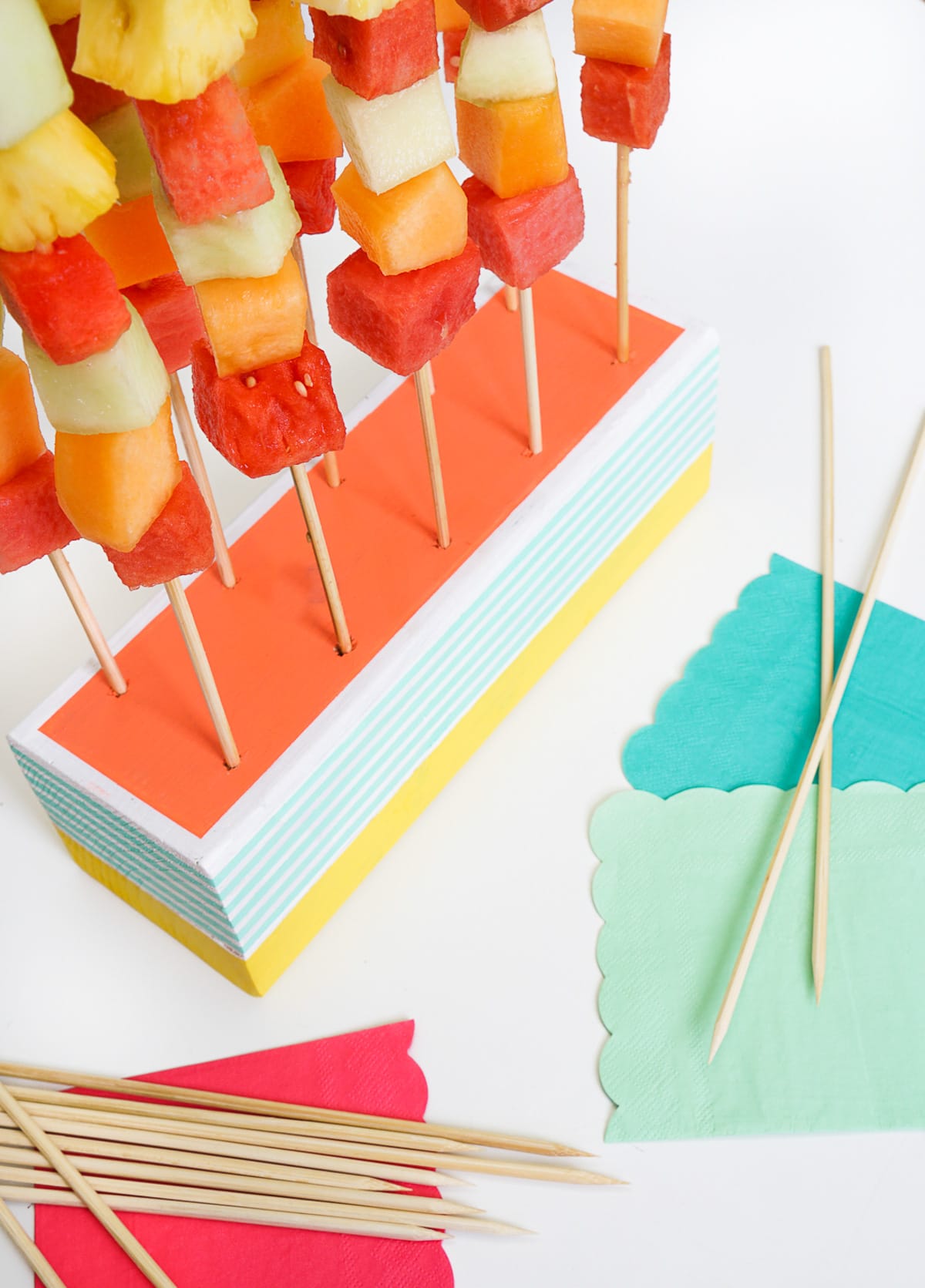 Materials Needed To Make A DIY Fruit Kabob Stand
10″ block of 4×4 hardwood (cut to size with a circular saw)
Pencil
Ruler
How To Make A DIY Fruit Kabob Stand
Sand down rough edges of the wood block with sand paper.
Then mark out the skewer locations on the top face of the block. 3" apart and 1-7/8" between rows seemed to be a good distance.
Next use a 3/16" drill bit to drill 1" deep holes at the pencil locations.
(Double check to make sure your fruit skewers are 3/16" diameter, and will fit in the holes.)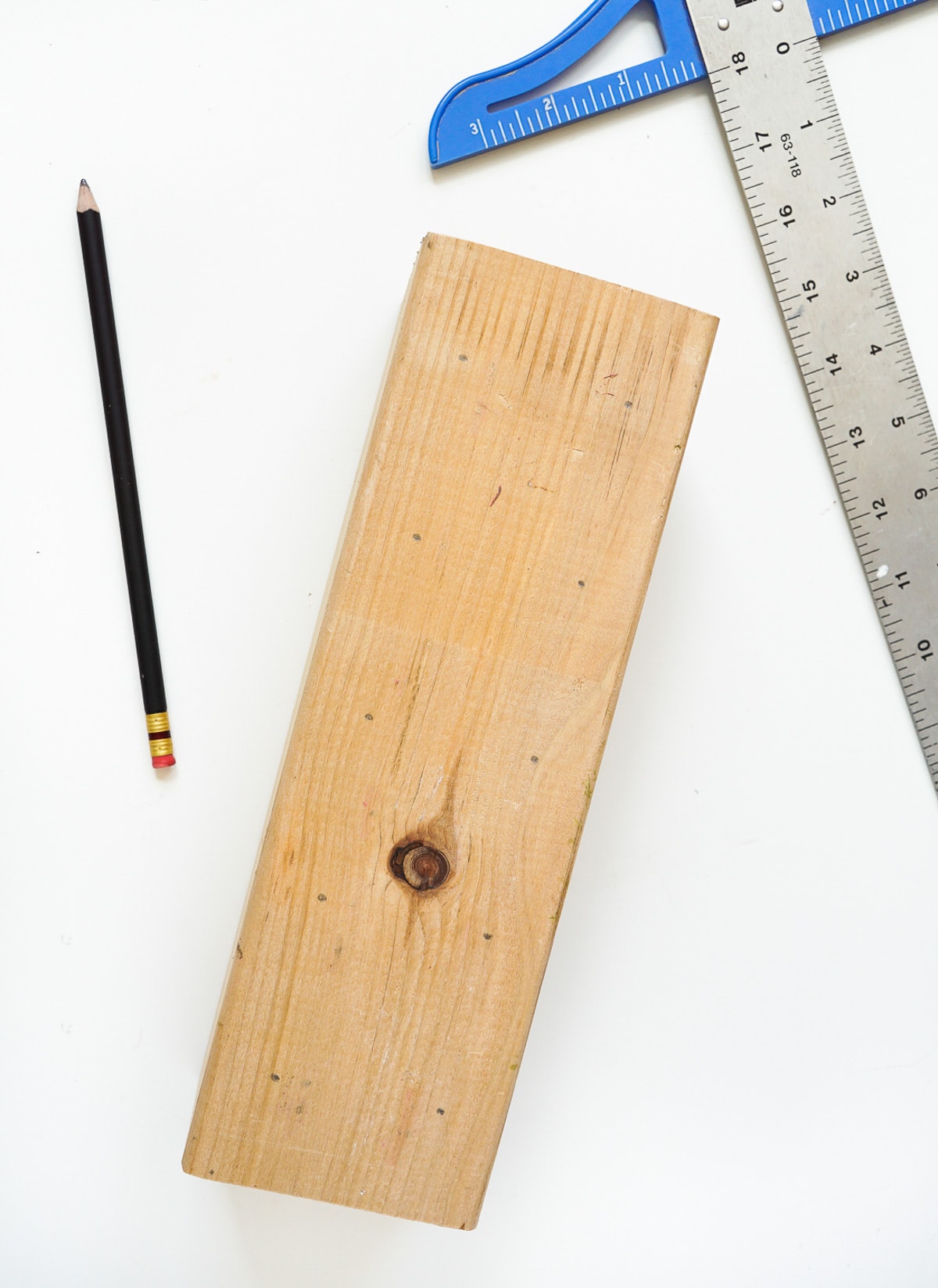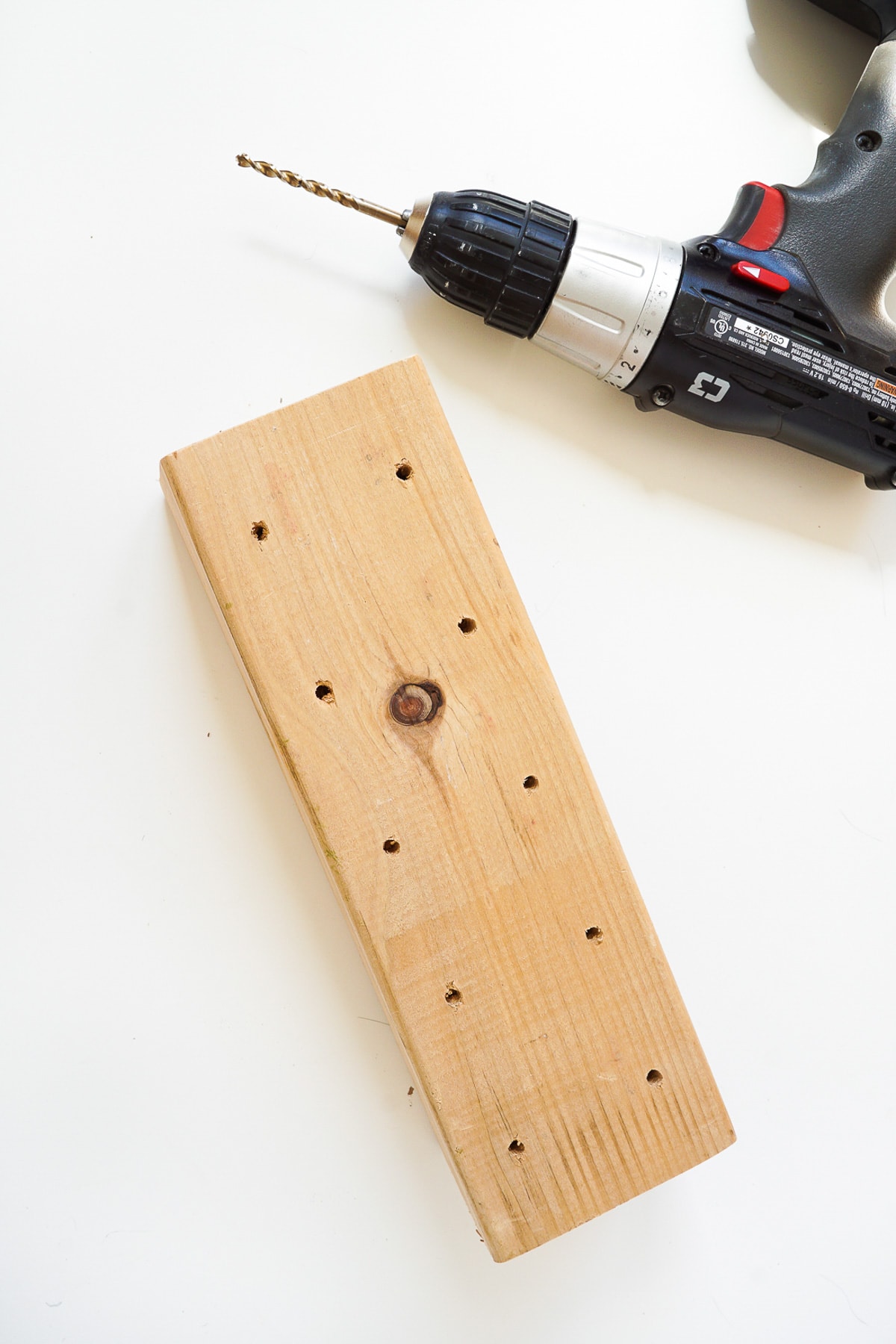 Paint all 4 sides of the block with white paint.
Measure 1/3 up from the bottom of the block and place your first horizontal skinny tape line around all 4 sides of the block.
Paint the bottom 1/3 of the block yellow. Next create 1/8" stripes with skinny painter's tape on the top 2/3 of the block sides.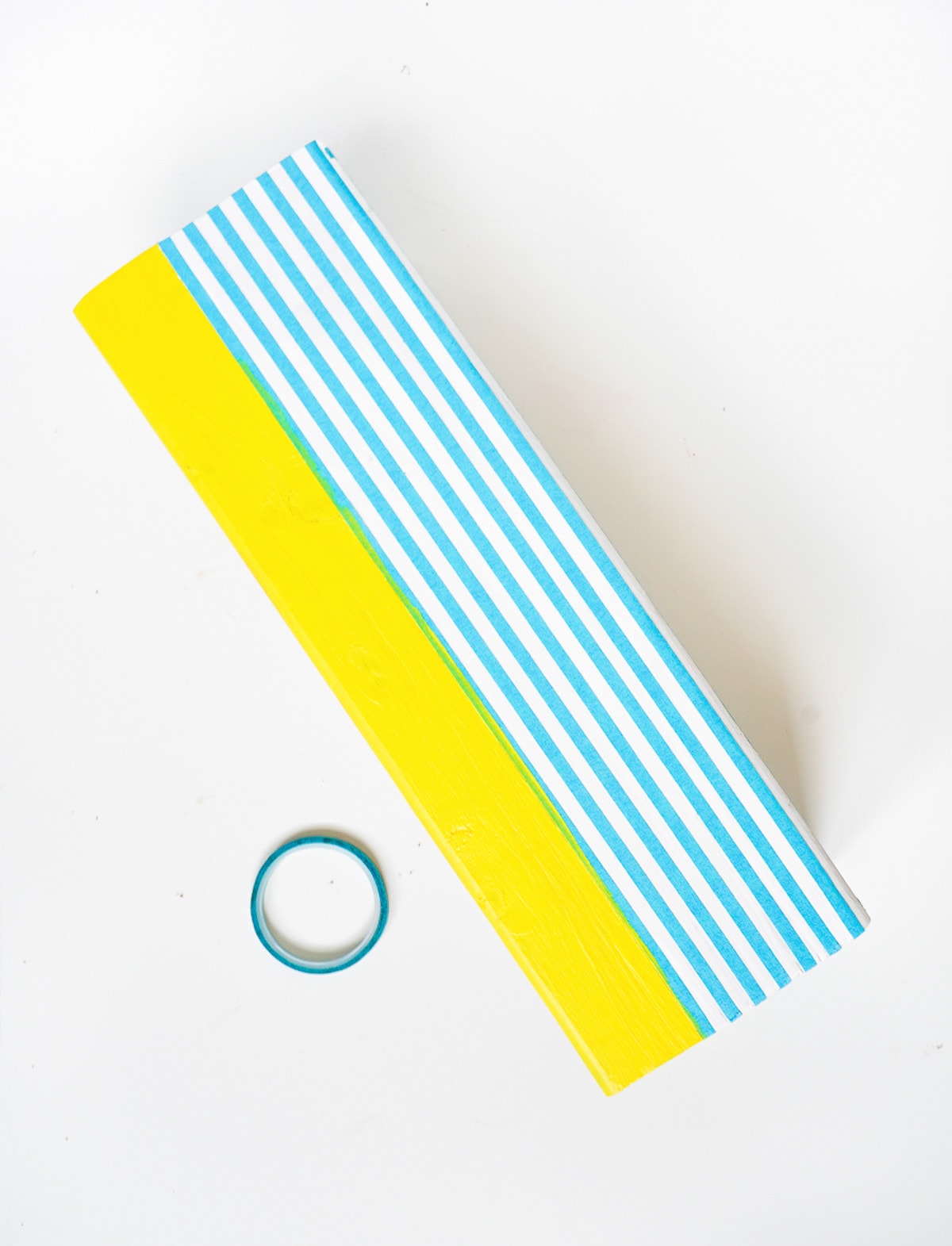 Paint the stripes seafoam green.
Lastly, tape off a rectangle on the top face (the face with the skewer holes) of the block, and paint the inside rectangle coral.
Once the paint is dry, remove all painters tape to reveal the color blocking! Ooh la la!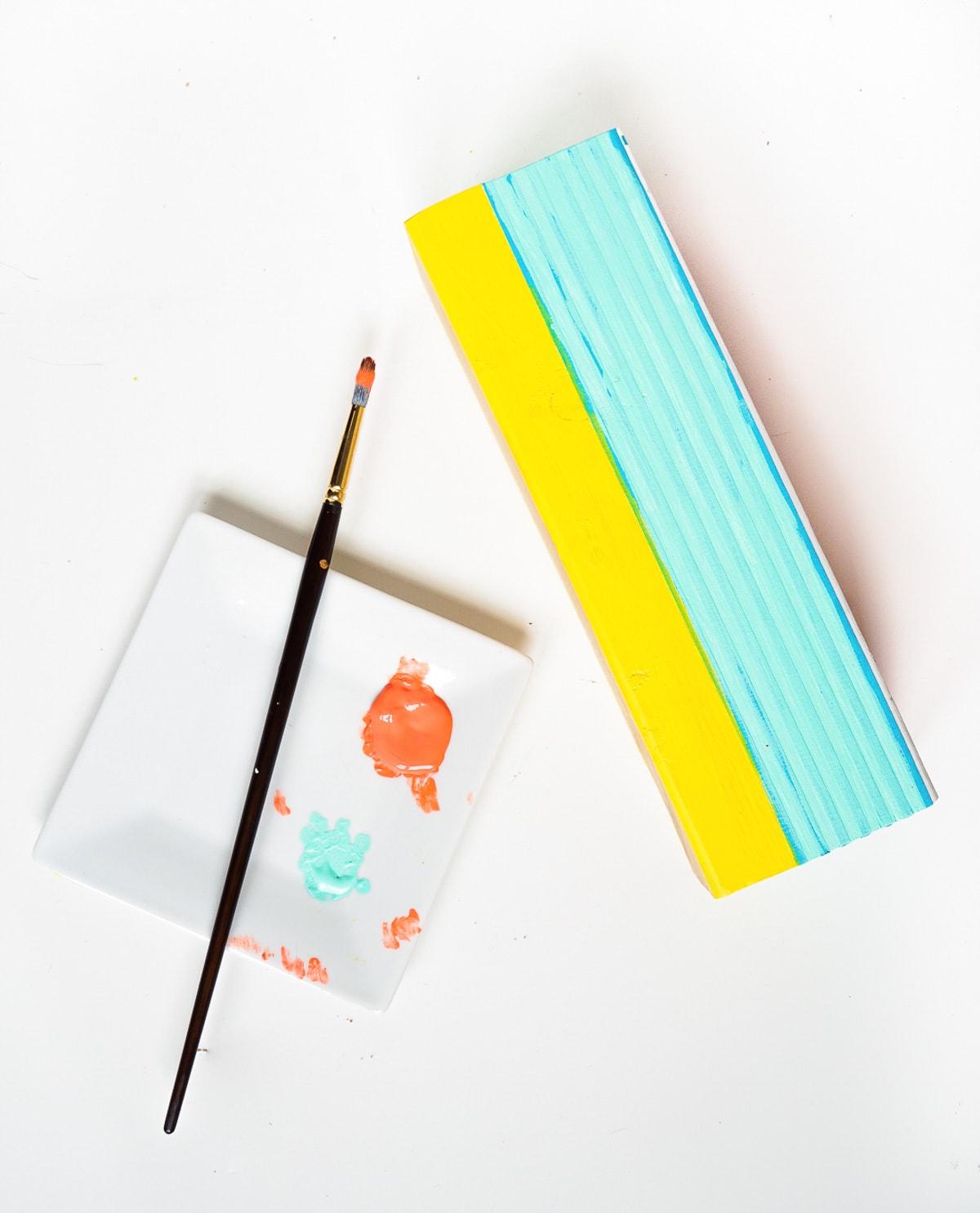 Skewer up colorful summer fruit such as watermelon, pineapple, cantaloupe, honeydew melon, and place the skewers in the stand for serving.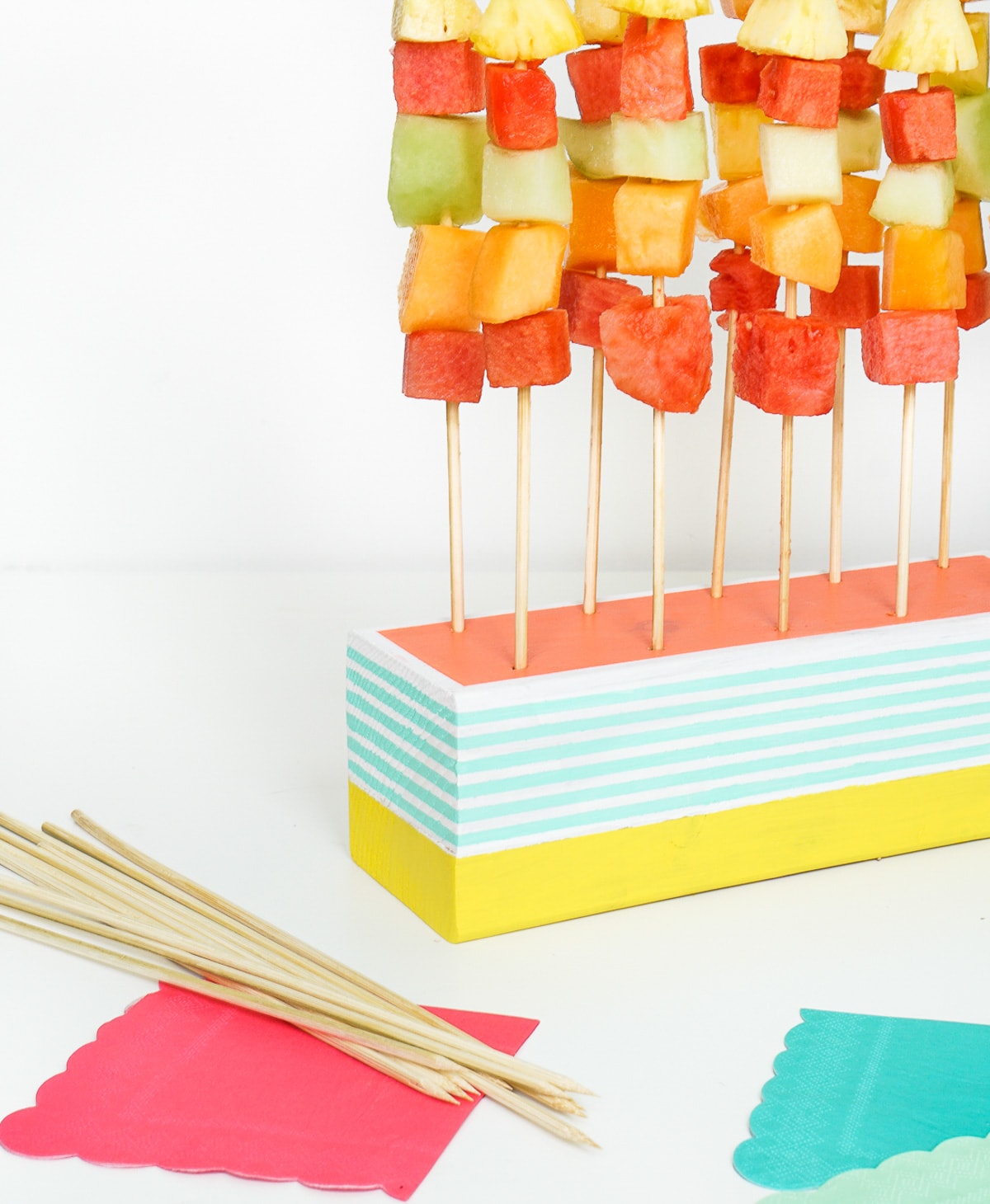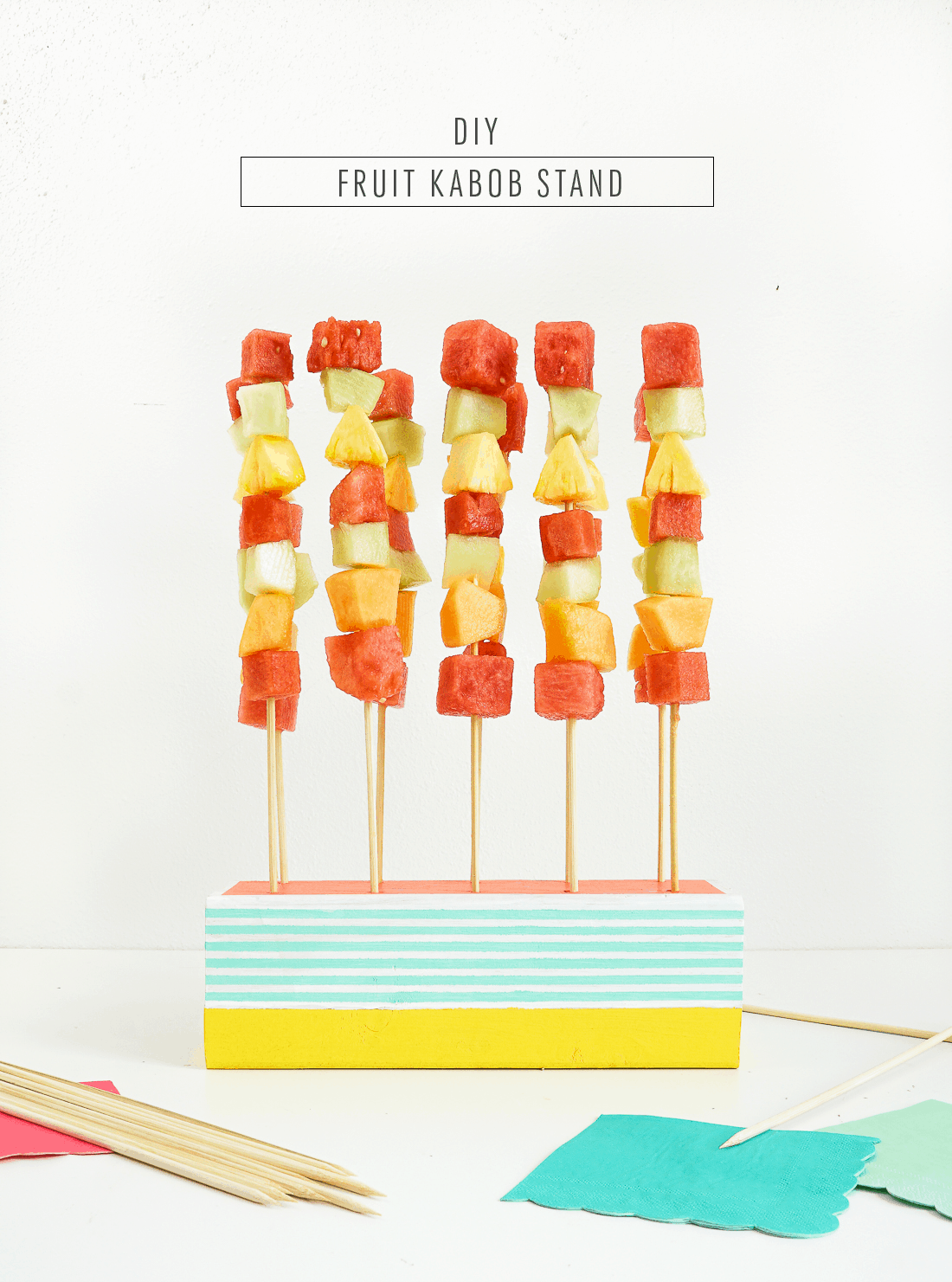 I think this might just be my new go-to for serving fruit! What's your favorite way to serve fruit at summer gatherings?