Is it just me or does your entire mouth fill up with drool with a quick glance at tiramisu? Too honest?
This Bailey's tiramisu crepe recipe takes the whole tiramisu thing to the next level with a little Bailey's kick. Combine that with a twist on the traditional cake layer using delicate crepes instead, and you have a recipe for a whole lotta crepe love!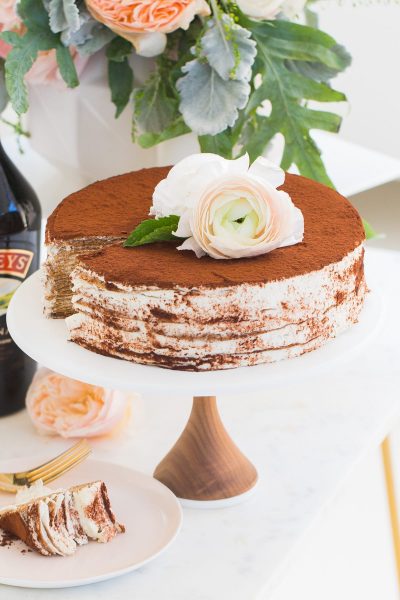 MY LATEST VIDEOS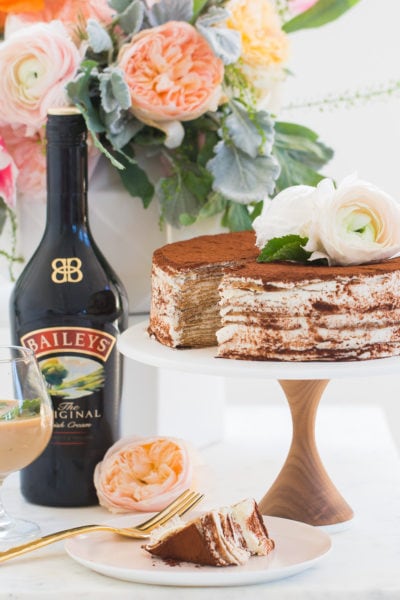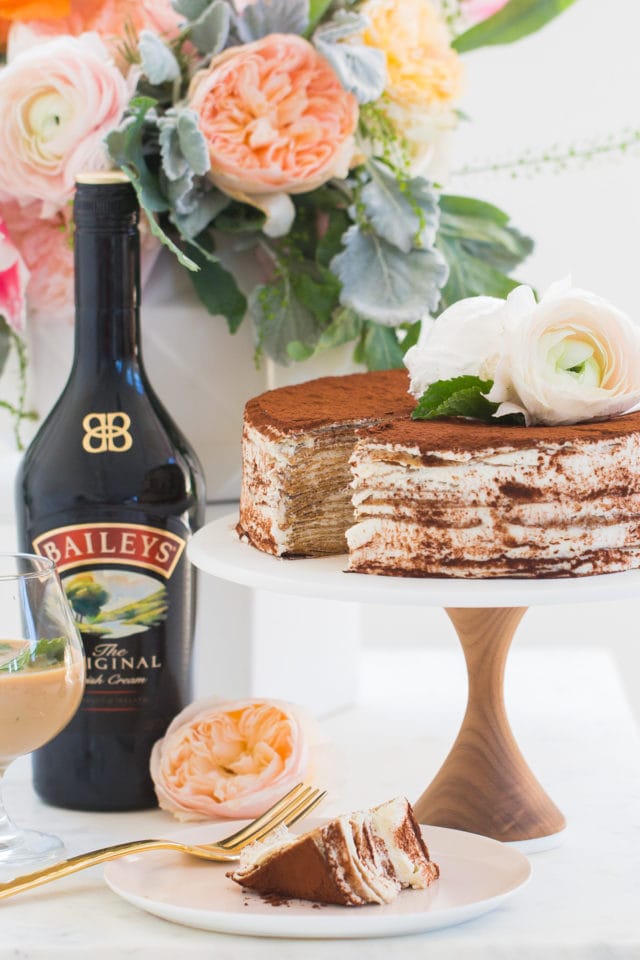 Make the crepes by placing all of the ingredients into a mixer and blend until smooth.
Preheat a non-stick frying pan over medium heat and lightly spray with coconut oil. Pour about 1/4 cup of batter into the center of the pan for each crepe, flipping them over to cook on both sides evenly once Edge's start to brown, then allow them to cool on a stacked plate before assembling the cake.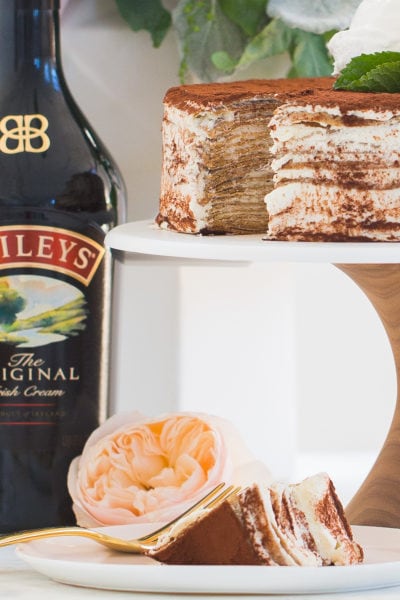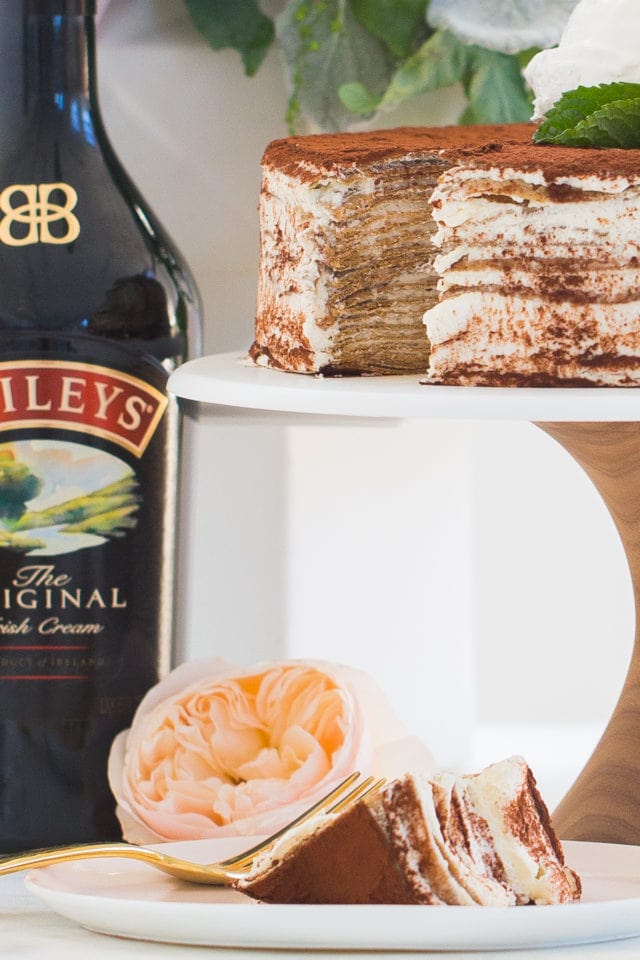 For the filling: mix the cream, cream cheese, butter, sweetened condensed milk, salt, vanilla and Baileys in a mixer on medium speed until fluffy, but do not over mix.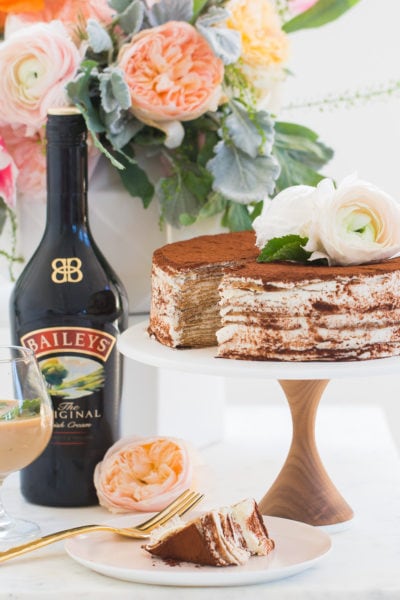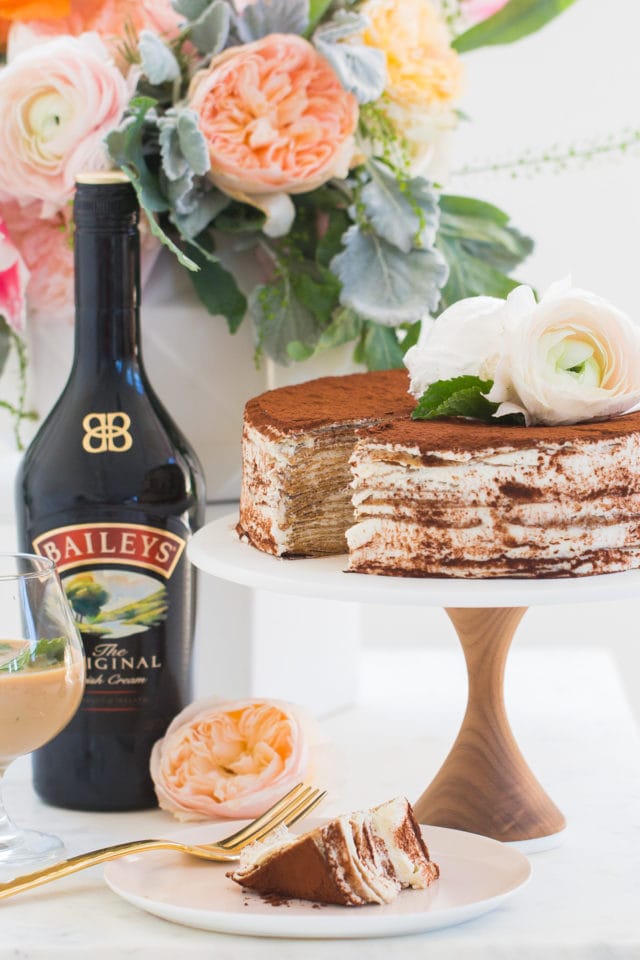 Using a spring form pan lined with wax paper, place a crepe in the bottom followed by an evenly spread layer of filling and a sprinkle of cocoa powder then repeat for all crepes leaving the last layer naked. Cover the cake and let it refrigerate for 12 hours.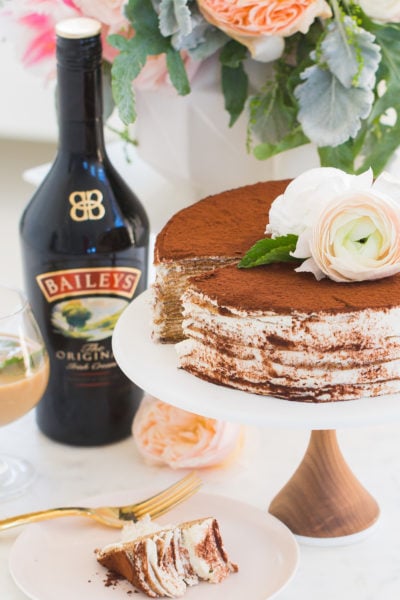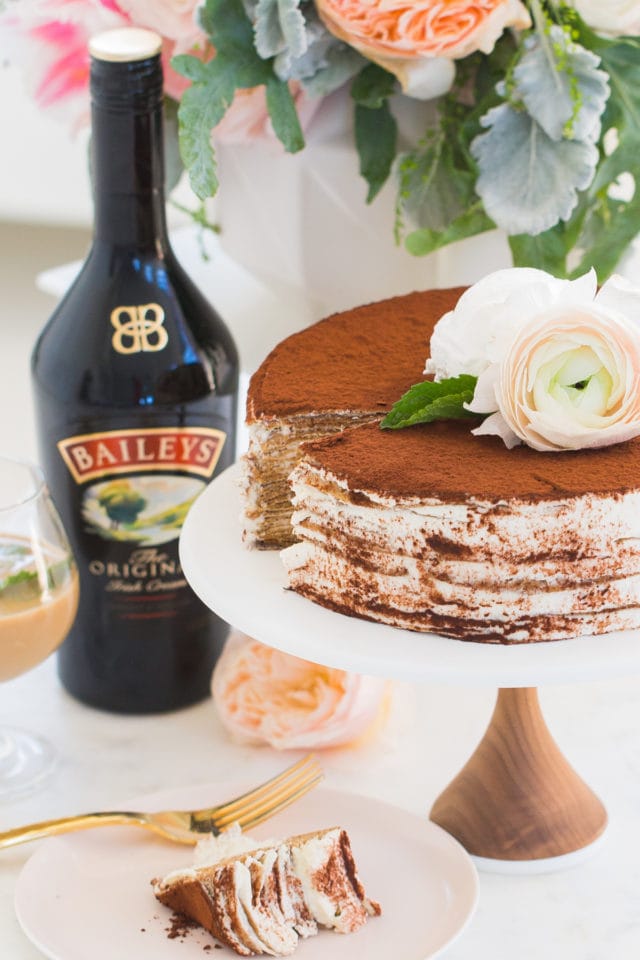 Once the crepe cake is fully set, flip it over onto your serving dish and sprinkle the top with cocoa powder and keep refrigerated until serving.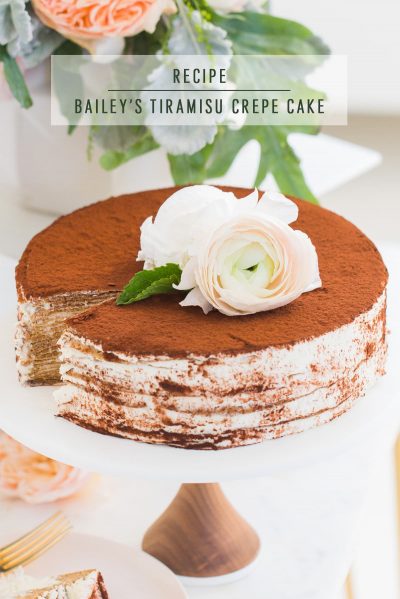 Making it is a lot less intimidating than it looks, I promise! You'll definitely within the daughter in law award with this, trust me…
This post may contain affiliate links which won't change your price but will share some commission using Shopstyle, Reward Style, and/or Amazon Associates.
Check out these other awesome posts!