DIY Sugar Flower Cake — This DIY Sugar Flower Cake looks like a complicated project, but you can easily assemble these edible flowers at home!
I've had this crazy DIY sugar flower cake idea floating around in my head for a while now. And I figured it was finally due time to make it happen with spring coming early and the fact that… I just love cake.
Sounds like good reasoning, right?! Alright, it was a little more complicated than that. But it all worked out in the end because holy crap this thing turned out awesome.
It actually required me enlisting the help of some pro's to bring this DIY vision of mine together. But it turned out even better than I had imagined!
I should mention that's also a genuine statement of relief. Because I currently have a pile of never-to-be-used-again materials collecting in the studio from several recent failed ideas that I would LOVE to get my money back for.
Anyone have a need for a mound of brass rods that look like they got rejected from the junk yard? Because if so, I'm totally your girl, but more on that later…
Materials Needed To Make A DIY Sugar Flower Cake
FRIENDLY P.S.A: I swear it looks involved, but you can super easily assemble this at home!
Where To Buy Edible Flowers | Dazzled Cupcakes
I am NO WHERE near a pro at making edible flowers quite as beautiful as the ones we bought from Dazzled Cupcakes on Etsy. So I left that to her!
Her edible flowers are so detailed and worth every penny for…someone else to make. Ha!
There are plenty of tutorials online if you're willing to attempt it yourself. Otherwise, you can just purchase and adhere them..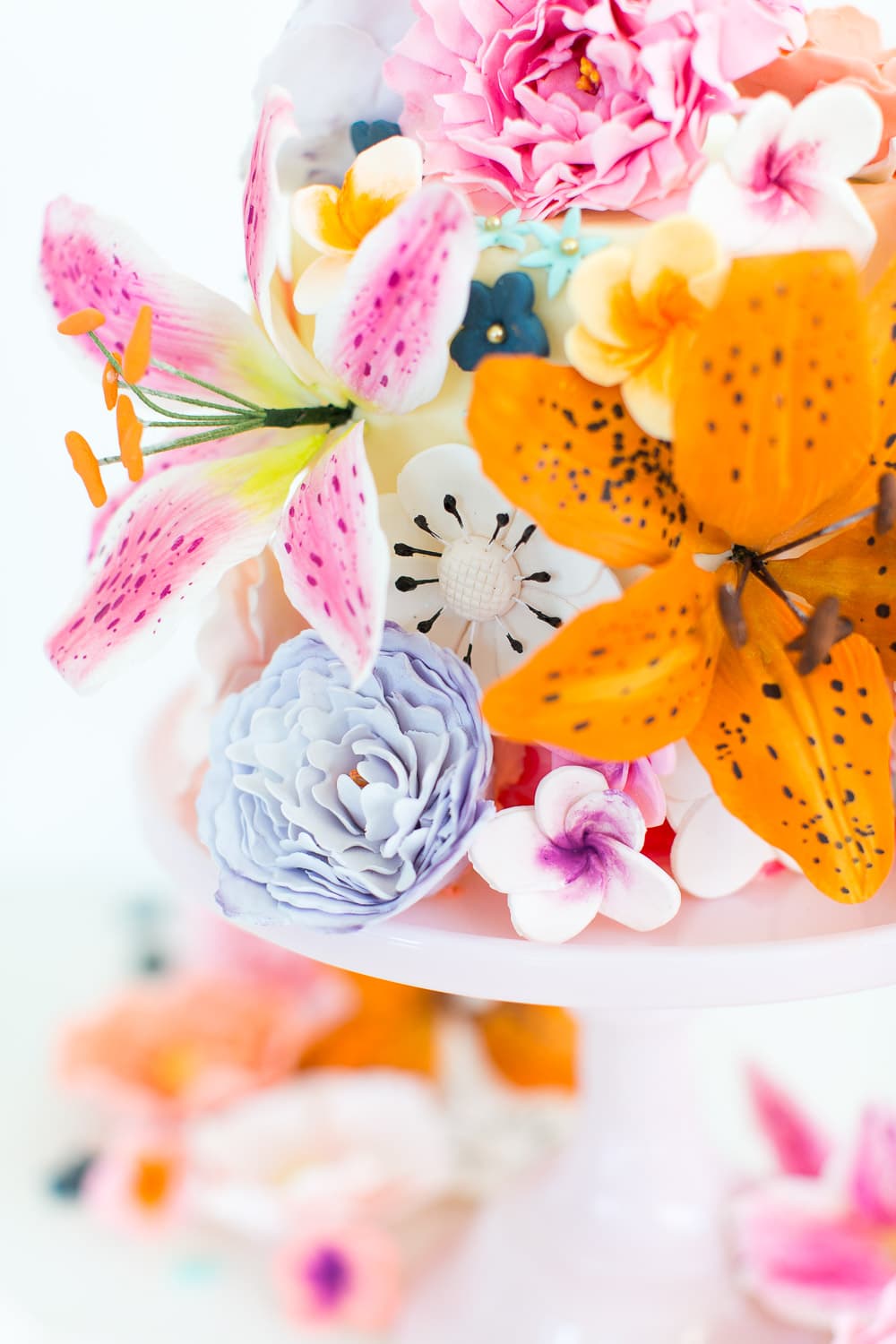 Our Rainbow Cake For Our DIY Sugar Flower Cake
I also wanted to have an equally colorful cake itself. So we ordered ours from Hannah Joy's Cakes and it's as delicious as it is pretty.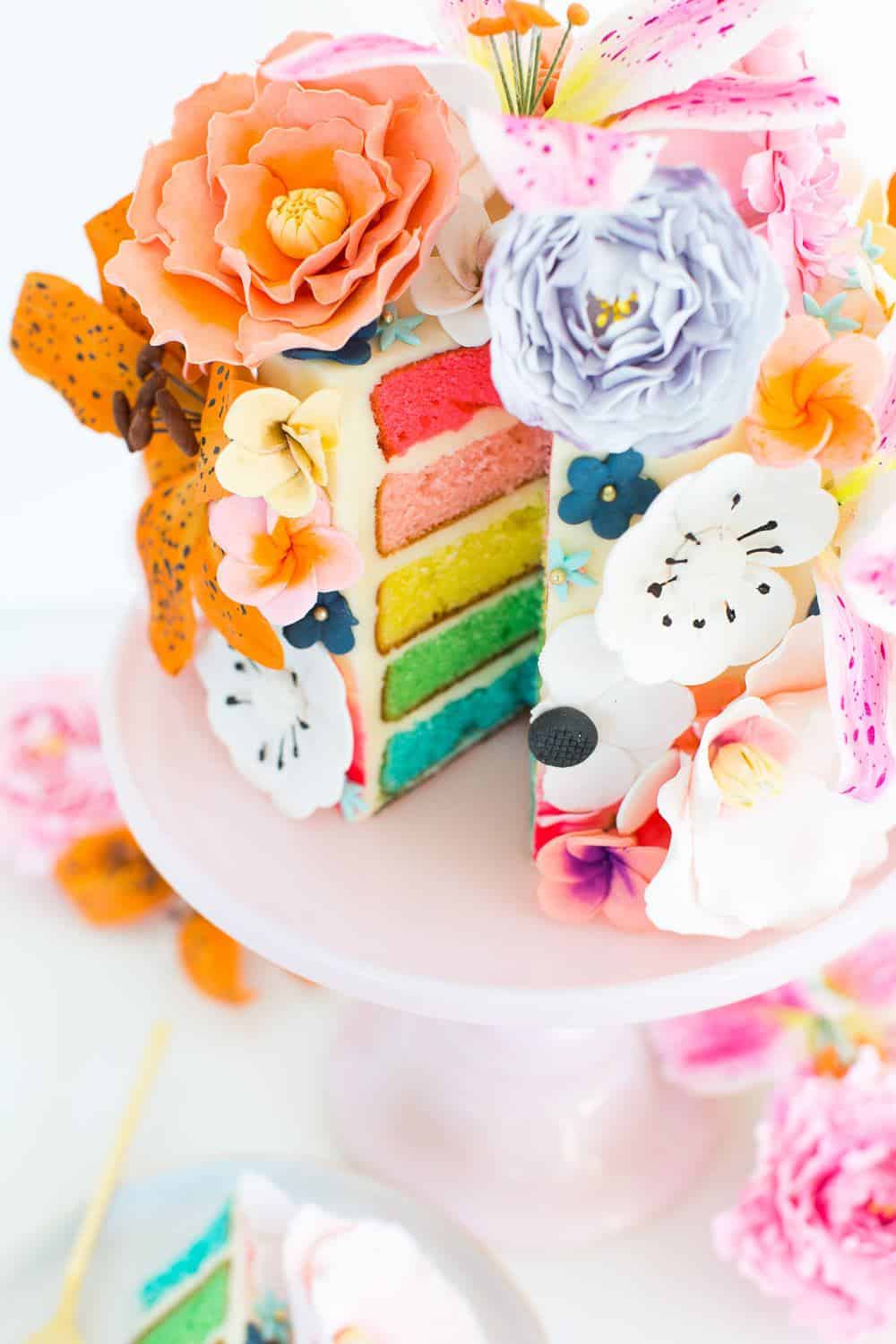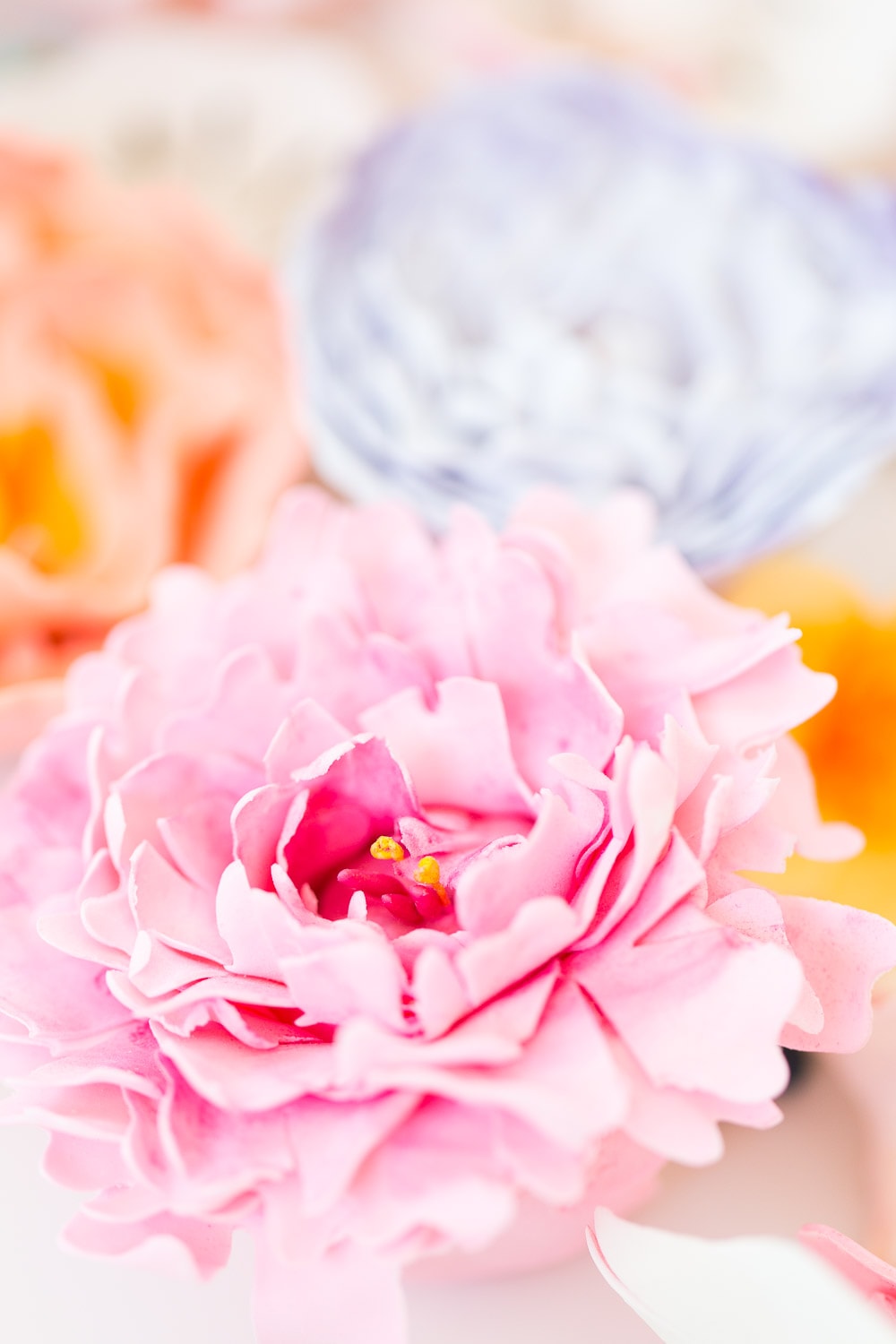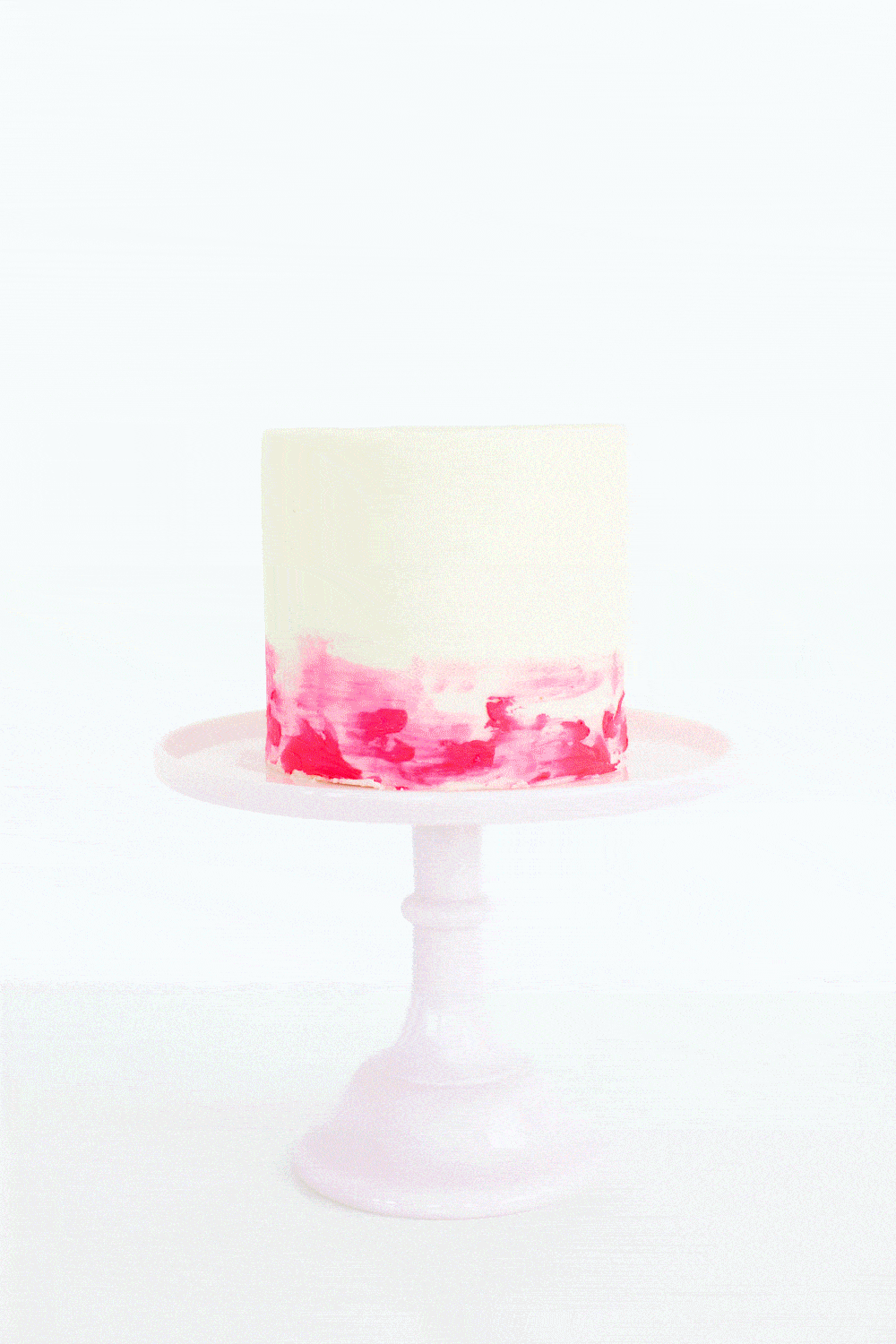 To stick them to the cake, you'll need additional THICK icing to use as an edible adhesive for the light flowers. You can specially request that the larger flowers contain stems to stick into the cake for extra security for the heavier ones like the Tiger Lilies and Peonies, and also use a dab of icing to really make sure they're set in place
Just spread a bit of icing on the back of each flower and put them in place one by one until you've got the whole cake covered.
FLORAL TIP: We got approximately 120 flowers (including the very tiny ones) and were able to cover one 6×6 inch cake and cover one half of a 3×3 inch cake.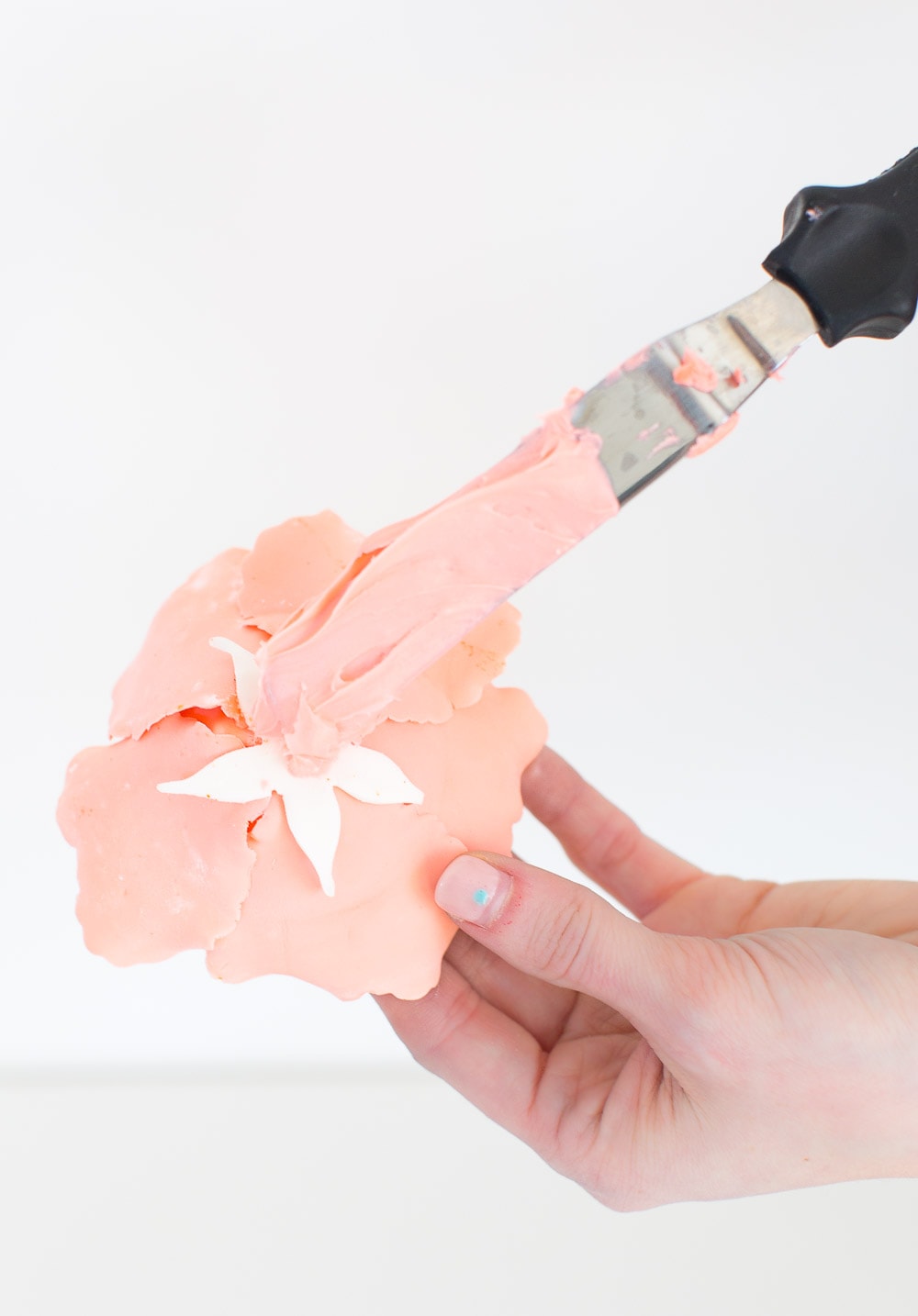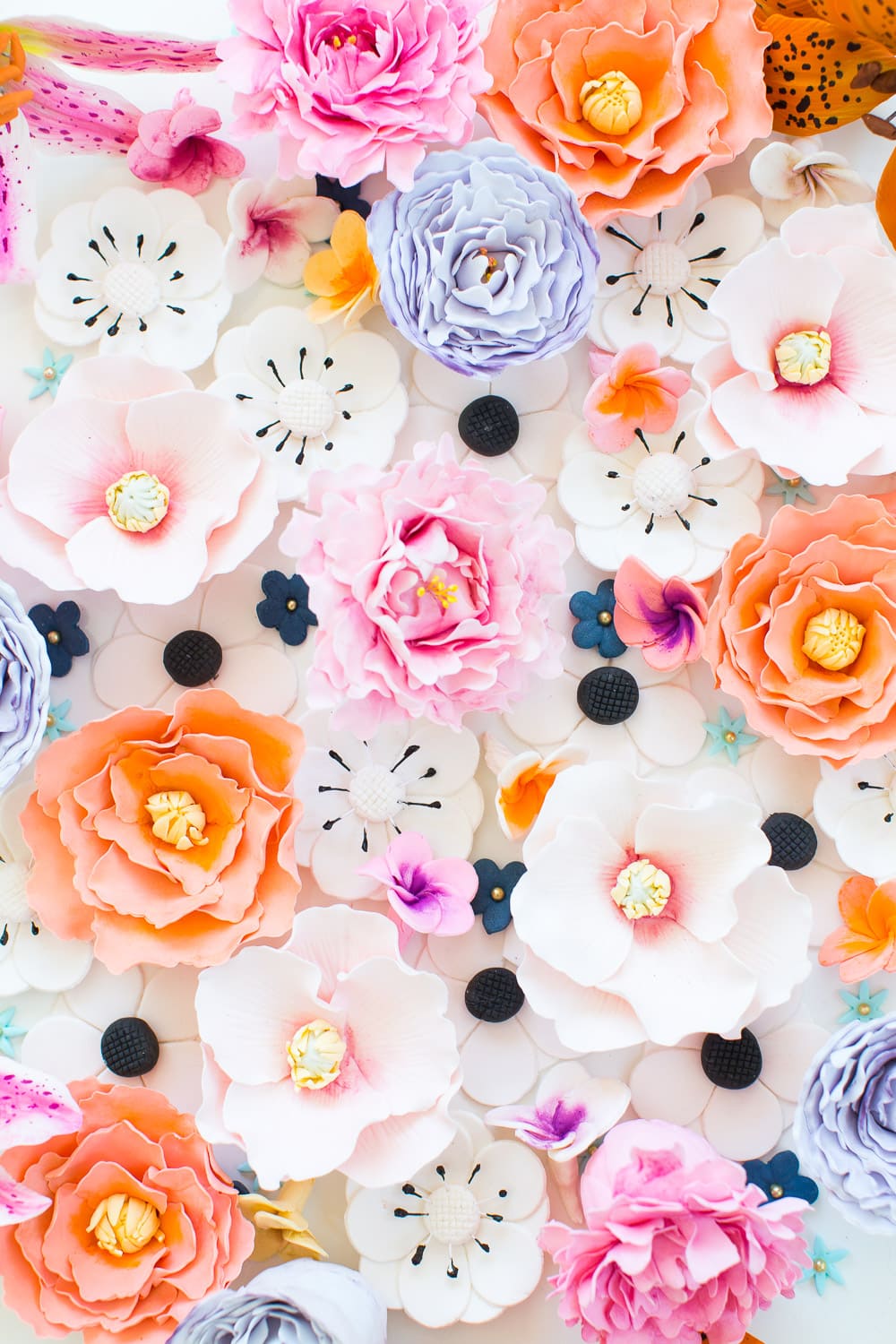 Admittedly I may have had Jared take about 18913481748719 photos of these flowers just for good measure in case of emergency Instagramming, etc.
You know the drill..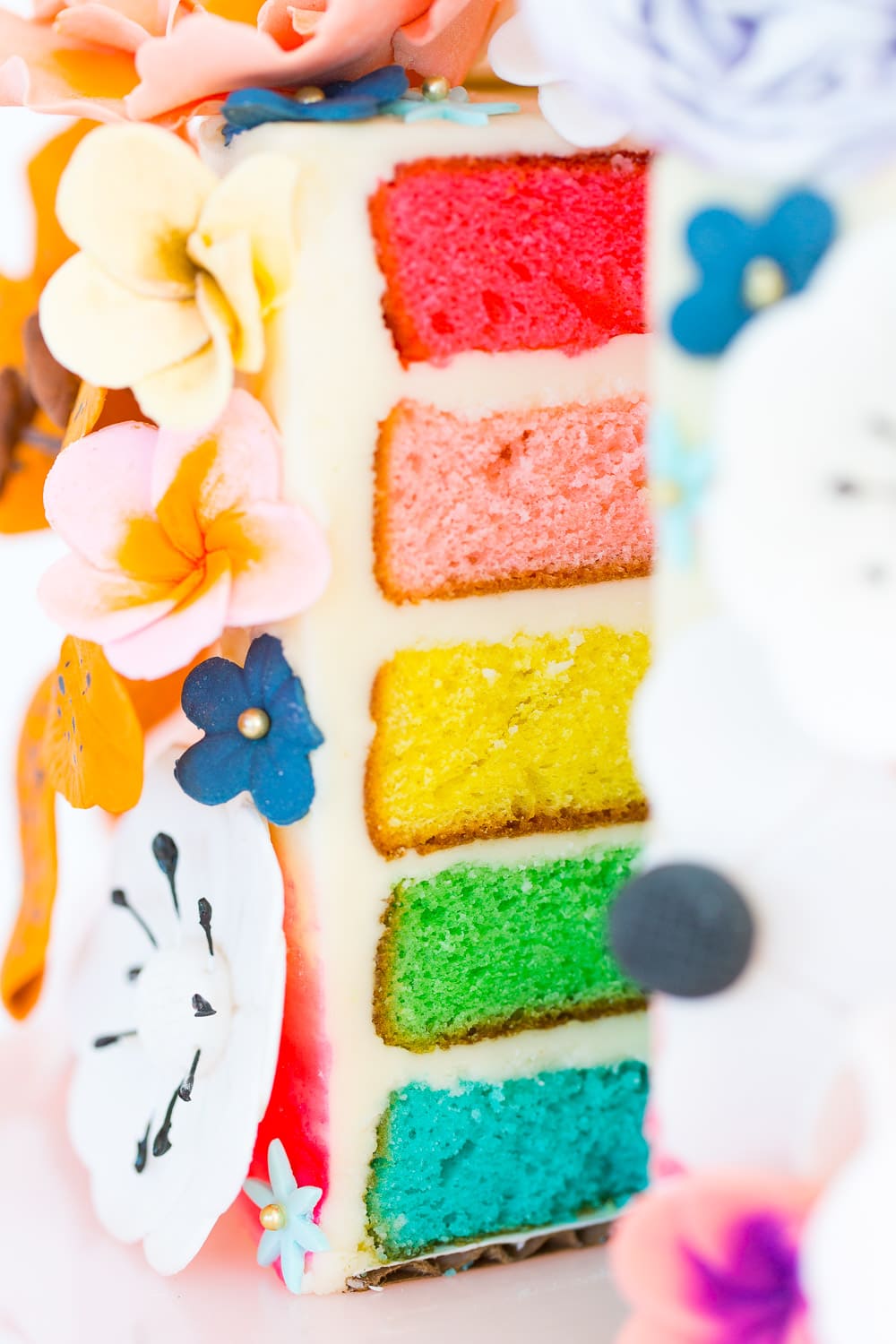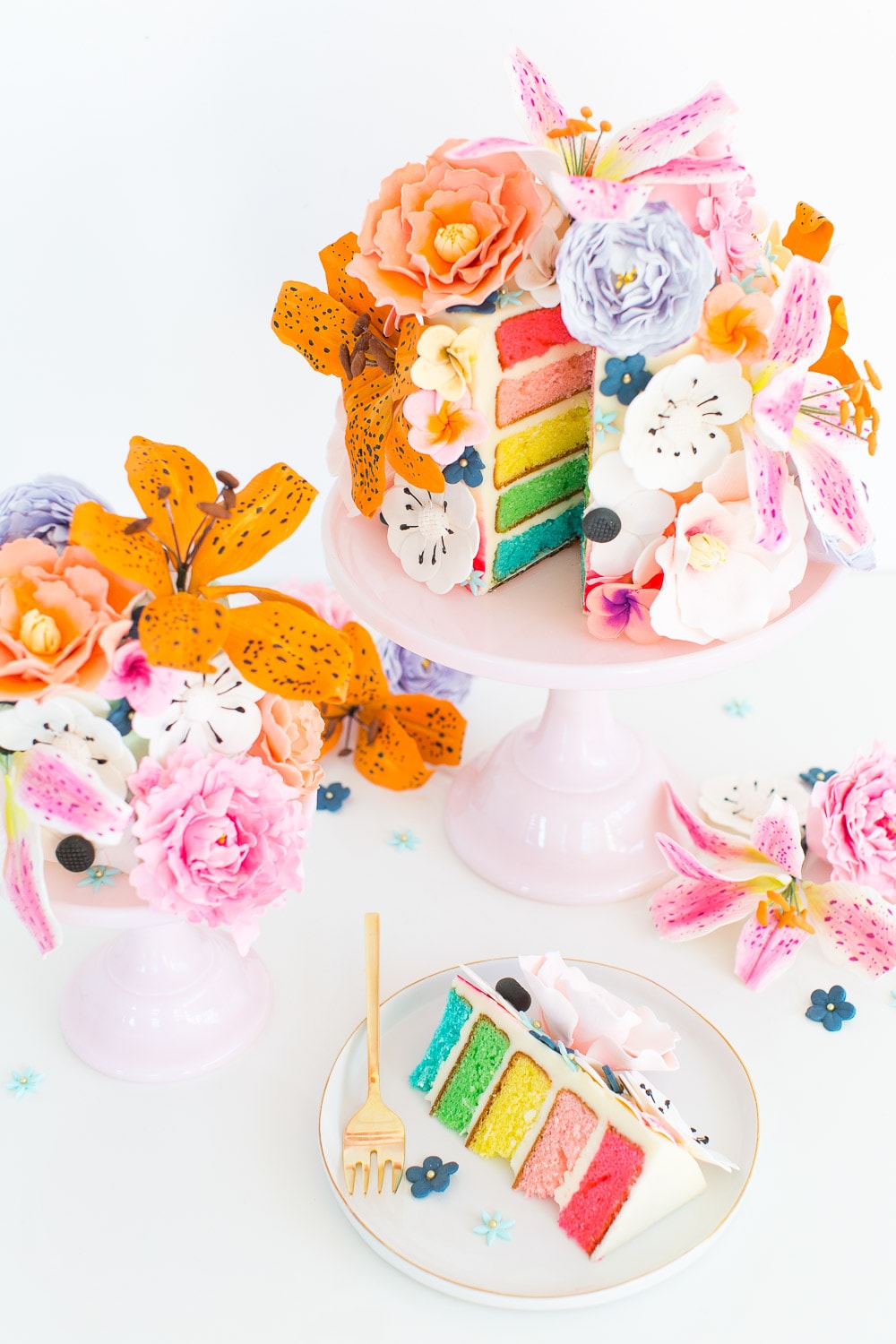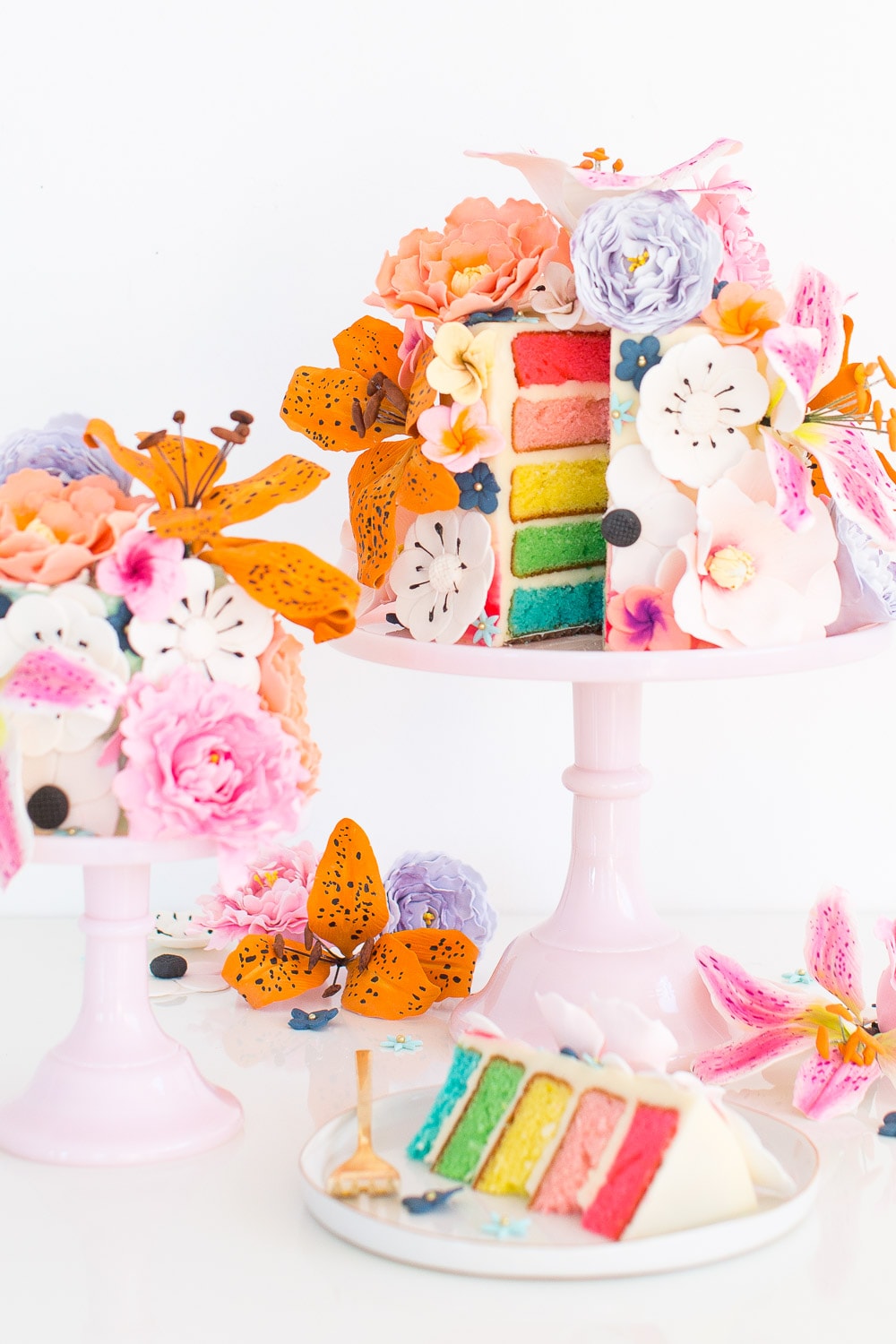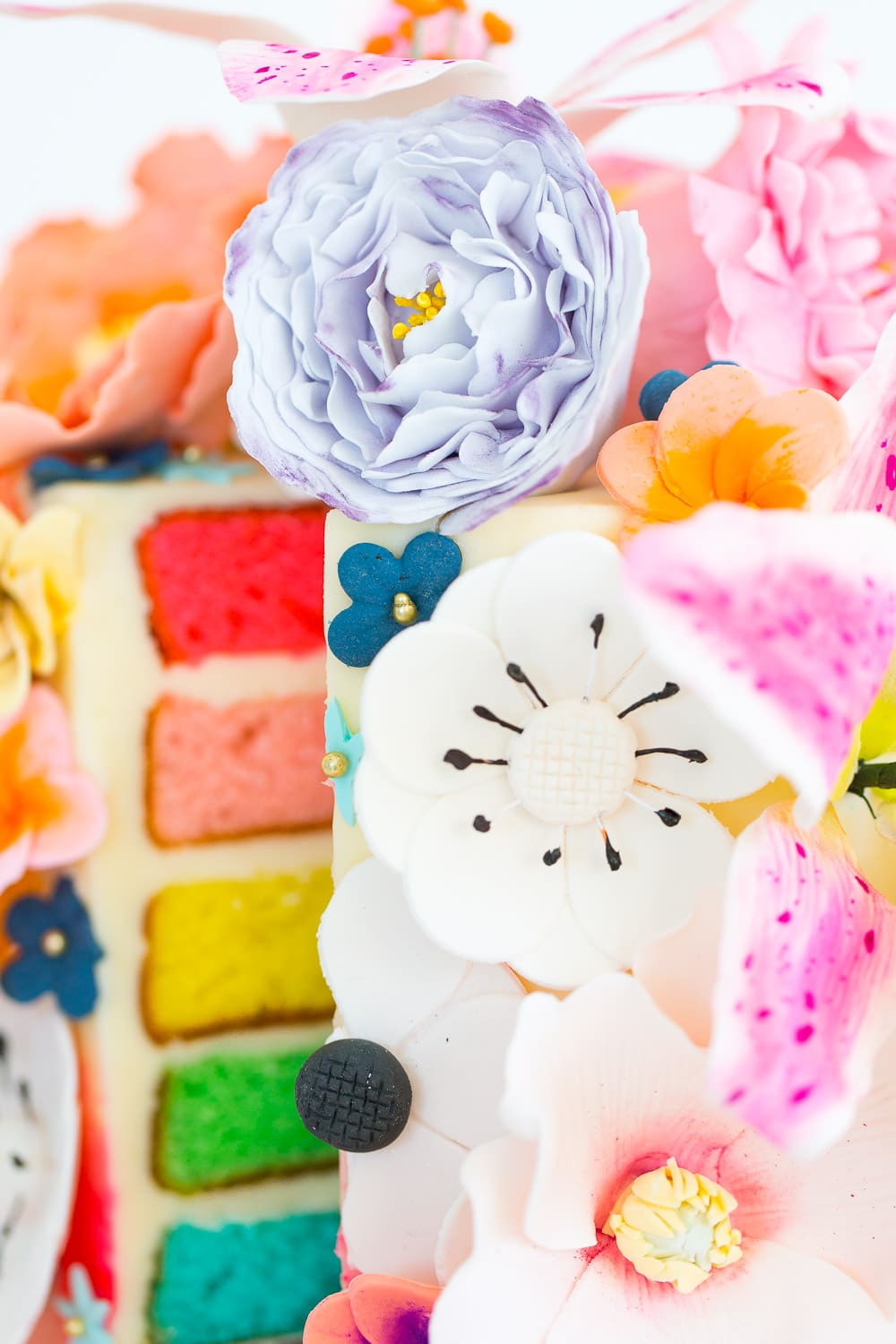 Seriously, are the details in these flowers not insane?! Hence why I did not even attempt to make them on my own.
Some things are just better left to others, and these definitely fit into that category.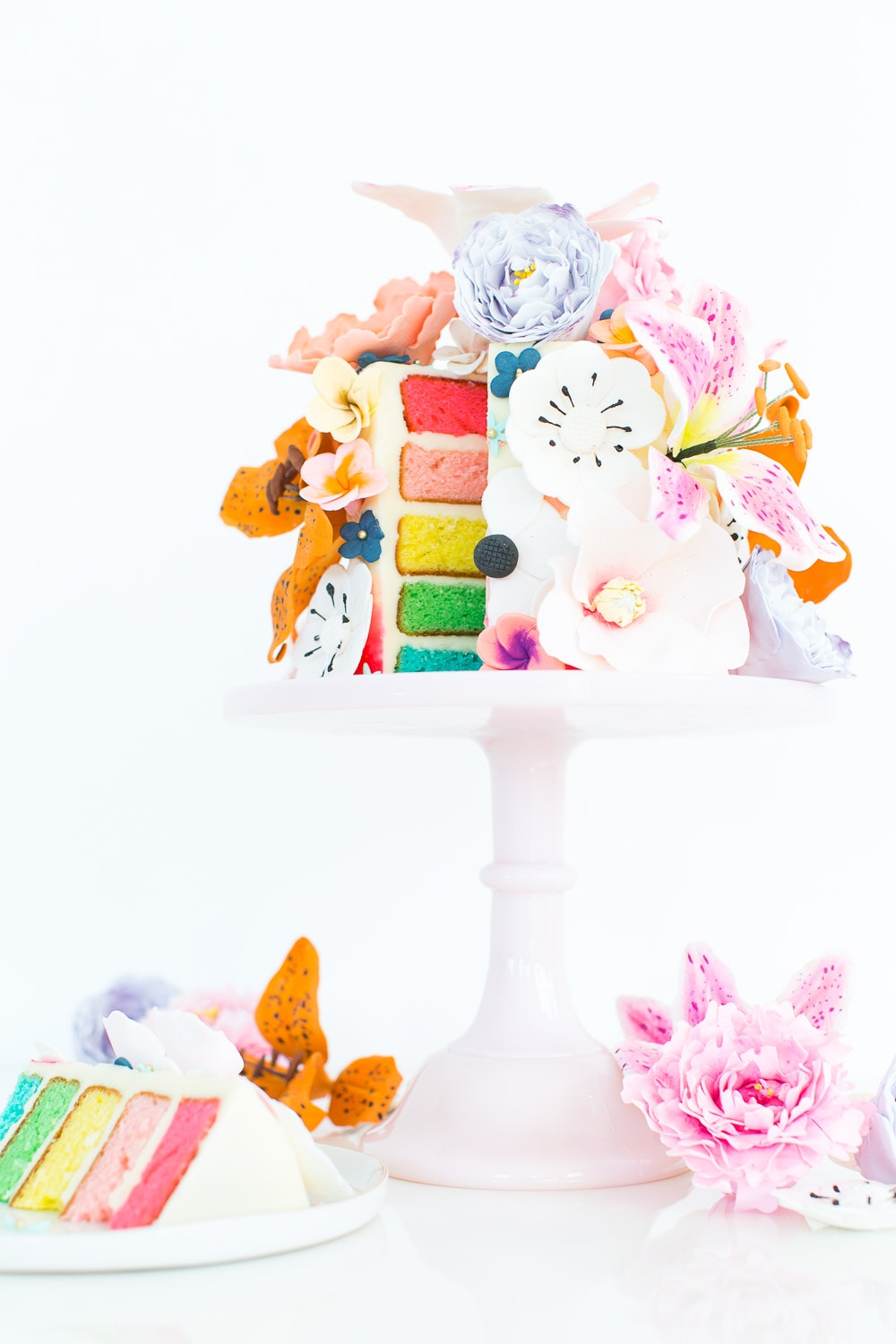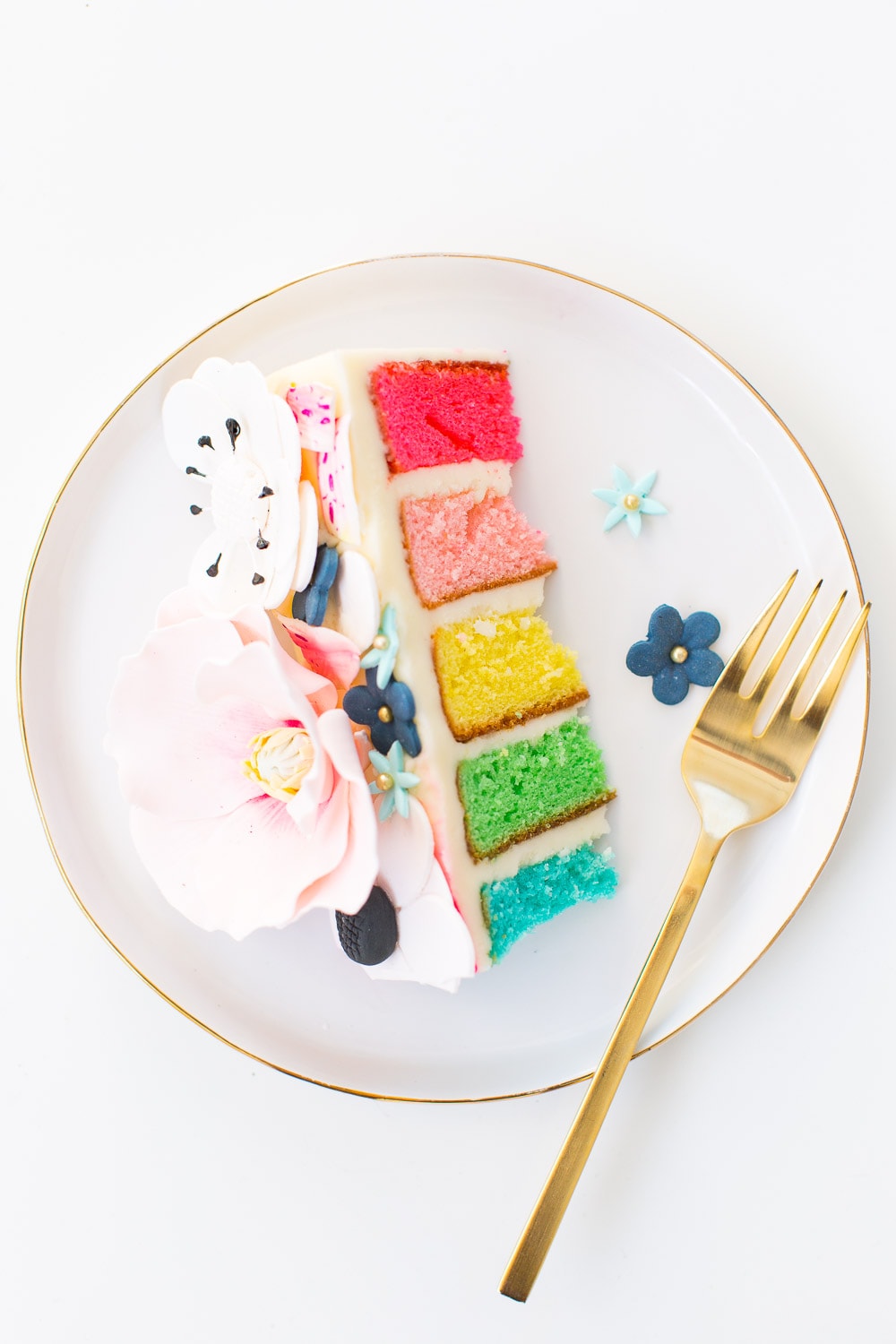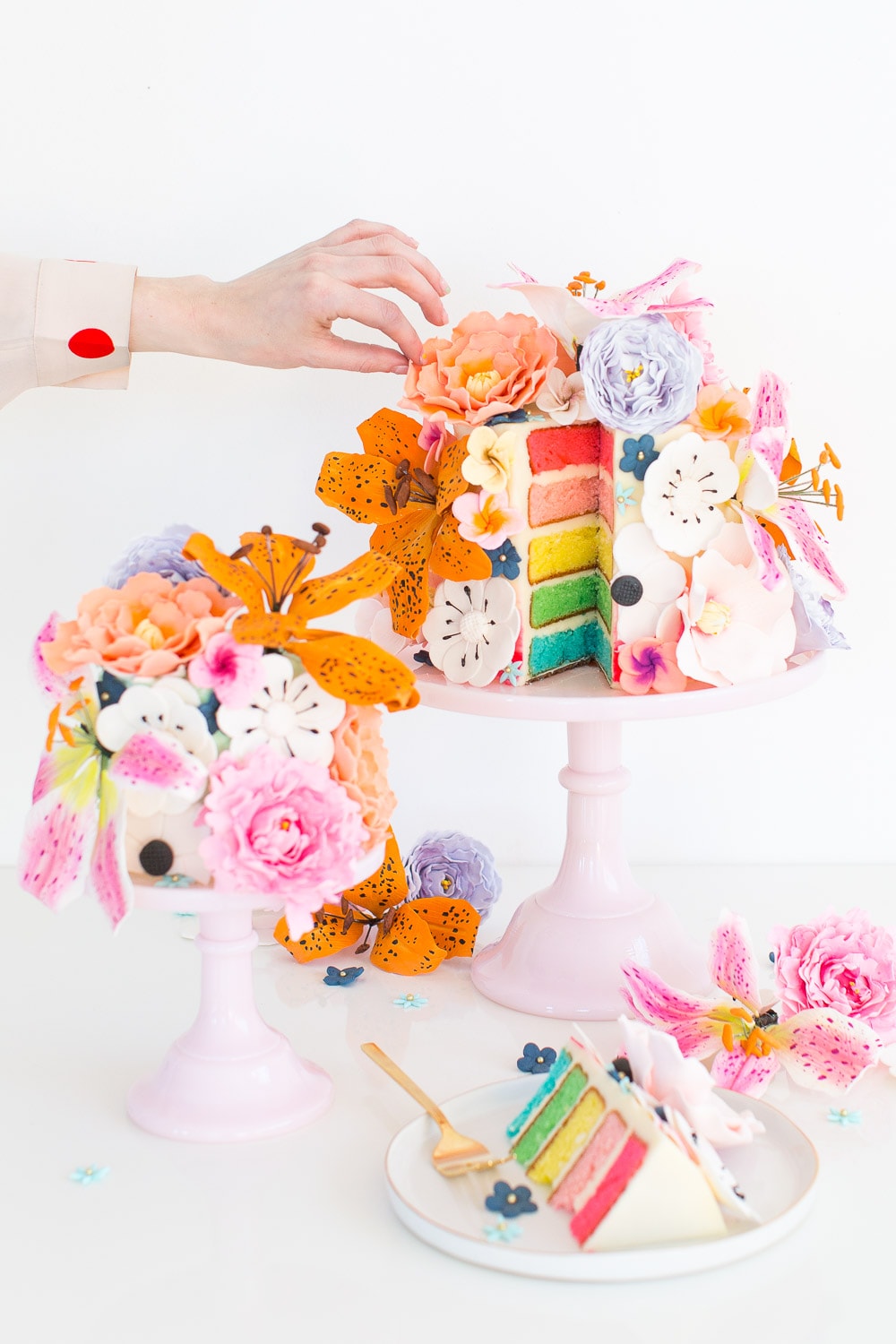 What do you think? Do the flowers even look real do they not?! Just please pinky swear to lie to me even if you don't think so, because I'm very obviously attached.
I'm also considering saving the flowers and reusing them for floral cupcakes or mini cakes for spring, Mother's Day and Easter.
Be sure to let us know if you make your own so we can follow along and share them, too! #mysugarandcloth #sugarandcloth