Nothing says I love you quite like promising to share your snack, does it? But seriously! Our last few weeks have been all kinds of crazy, and most days it seems like we're living off of small bites from left over shoots and microwave meals. Not always so glamorous, but these DIY chocolate and cheese board printable love markers are a step in the right direction!
This way, you can feel all kinds of fancy with the perfect snack pairing AND simultaneously hit on the person you are sharing it with. Casually, of course. Plus a chocolate and cheese board spread automatically feels elevated, but add a pop of pink and cheesy pick up line, and you've won the way to my heart!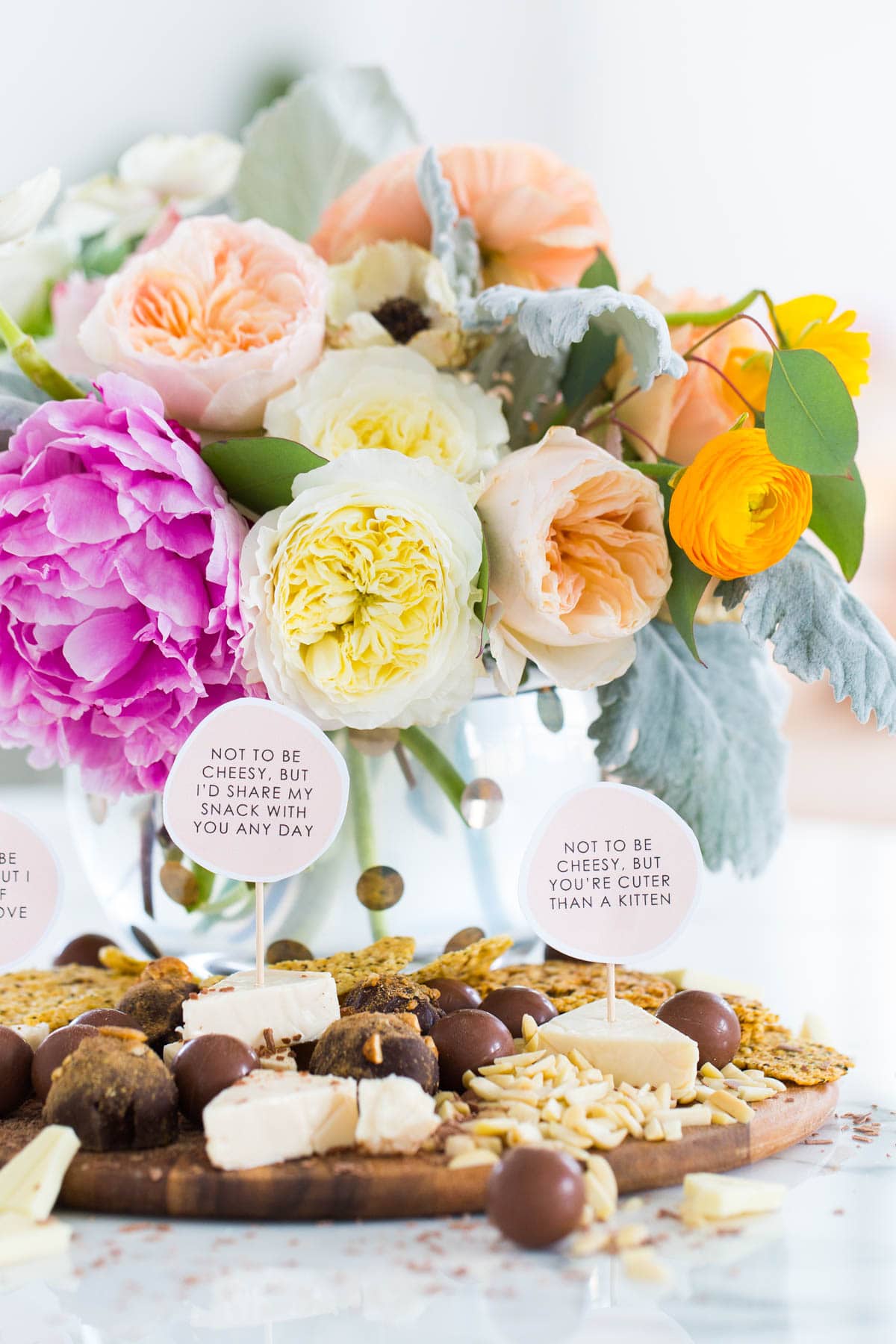 Per usual, this printable DIY is easy peasy! All you have to do is print, cut, and tape to a food pick and you're all set! You can write on what type of cheeses you used, OR you can add the text to the PDF before printing.
Of course, I had to go and make it complicated for myself by trying to bust out my gold foil machine, and it wasn't working. Hence why the how-to photos are half the black and white version, have a spotted gold version, and then I ended up using the pink. Ah, the crazy mind of a DIY'er.
I love how the blush version turned out with the flowers, though! In the meantime, I will practice perfecting my gold foiling technique.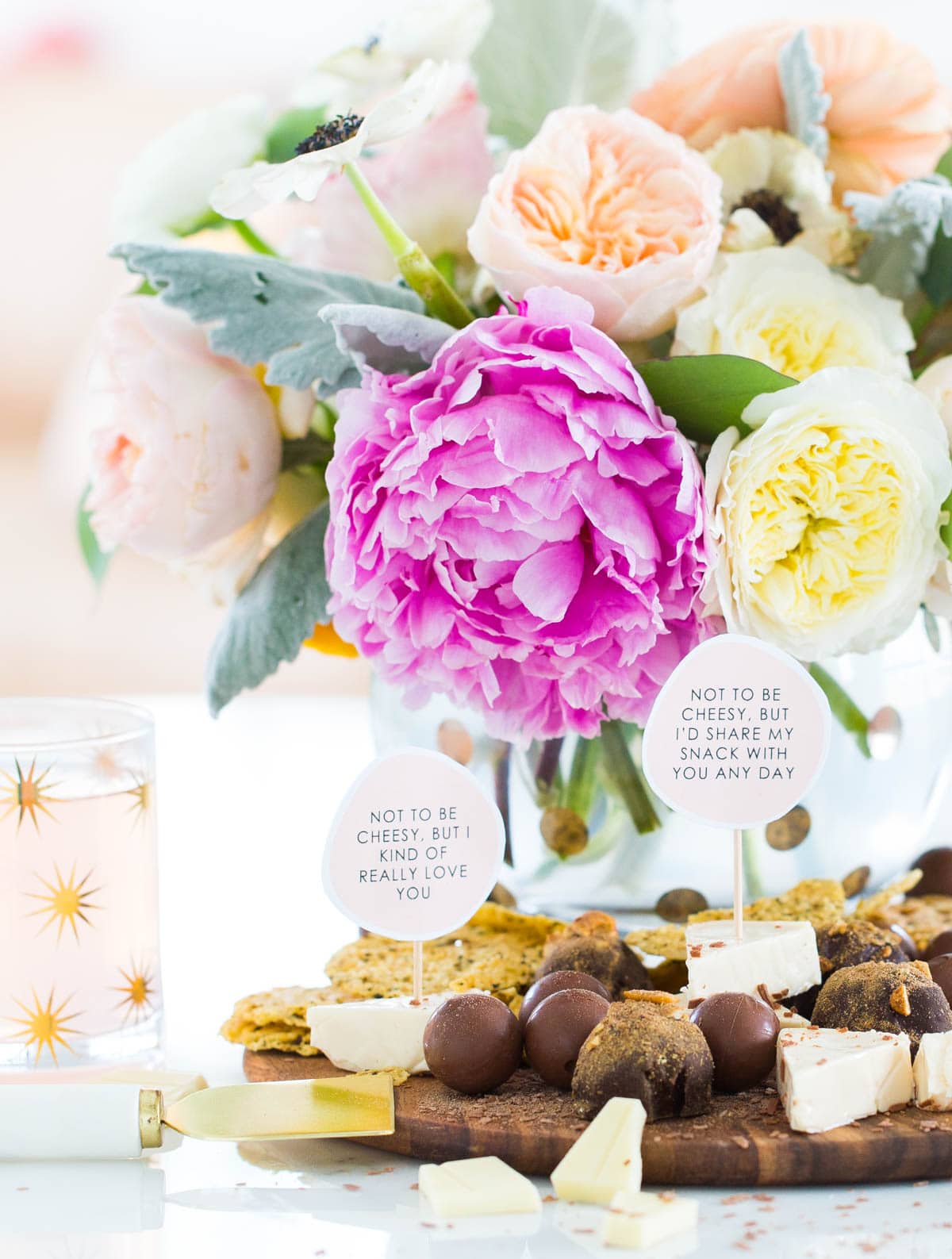 Do you guys have any other go-to simple snack pairings for Valentine's Day? Clearly we're into serving subtle messages with our cheeses, ha!