Valentine's day is this week, and in case you might be doing some last minute scrambling for how to woo your love, this is the simple DIY Fringed love cake topper for you. Buy a cake (ok ok – or bake a cake), make these cake toppers in 30 minutes, and leave it out for them to see it right when they walk in. You've definitely done your wooing for the day, and you still get cake out of it! It's a win win.
Materials:
red or pink tissue paper
fringing scissors
scissors
cardstock
glue
kabob sticks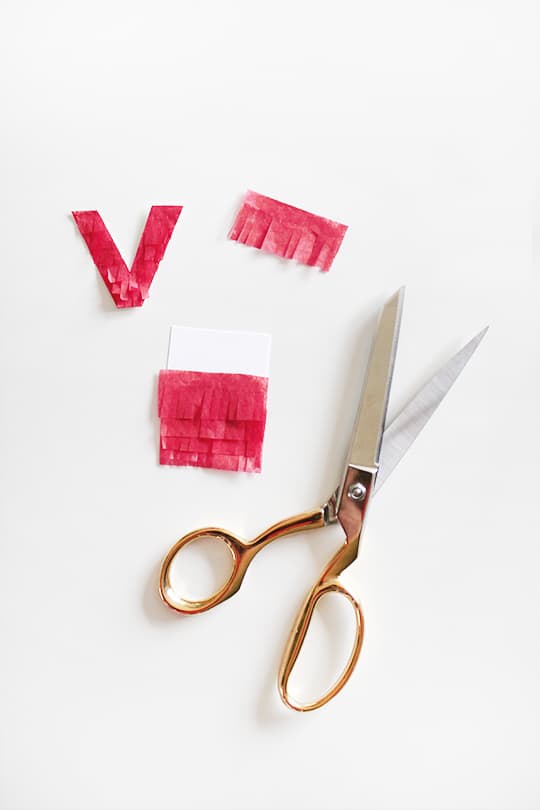 Cut four uniform squares out of the cardstock, Then cut small straight pieces of the tissue, and using your fringing scissors, (or regular if you have the patience) cut fringe across.
Glue the fringe onto the bottom of your square straight across. Apply the fringe piece by piece, overlapping until you reach the top, then let it dry and move onto the next square.
Once they're all dry, if you're worried about free hand cutting, turn your square over and trace your letter (backwards). Otherwise, carefully cut out your letter shape, spelling out LOVE or any message you'd like! (how about BABE, YAY, or MY BOO?!)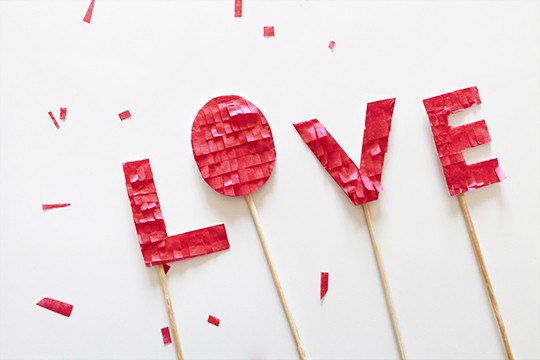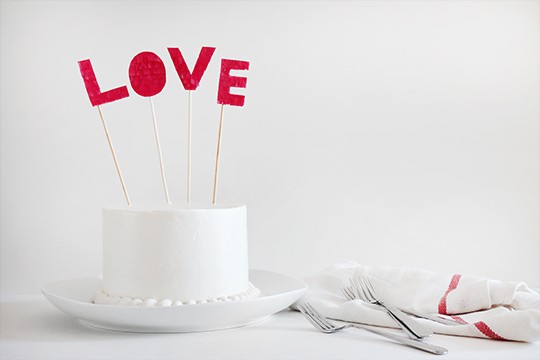 If your kabob sticks are long, cut them in half. Once your letters are done, securely tape or glue them onto the sticks, and stick 'em in!