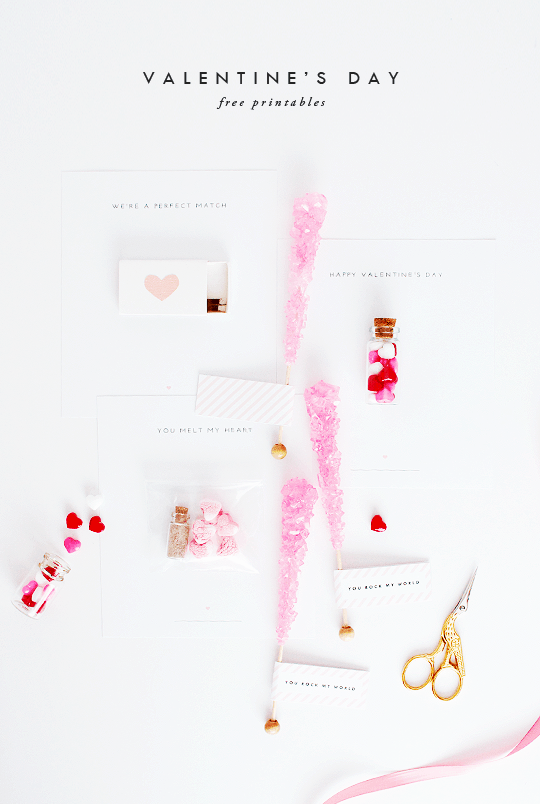 photos, designs, and tutorial by Victoria of Oh So Pretty
I'm super excited to announce Victoria as the newest Sugar & Cloth maker! You will really love her, and I'm not just saying that because I secretly hope we'll be best friends forever or anything. She's actually already proving my point with these adorable printables–
Hello, I'm Victoria and I blog over at Oh So Pretty. I am beyond excited to join the Sugar & Cloth team as I completely adore Ashley and all her creativeness!
As you know, Valentine's day is just around the corner, so I'm here with some free DIY Candied Valentine's Day printables you can download and give. I made them very simple so you can use your creativity and decorate any way you want, but here are a few simple ideas to get you started–
I found some pink jumbo marshmallows and used heart shaped cutters to cut out little hearts. I put them together in a package with a vial of hot cocoa powder.
I have to admit, I may have gone a little candy crazy. I filled vials and vials with those cute (and yummy) heart candies, then I got packages of these strawberry rock candy … and I drank lots of hot cocoa. Such a fun (and yummy) project!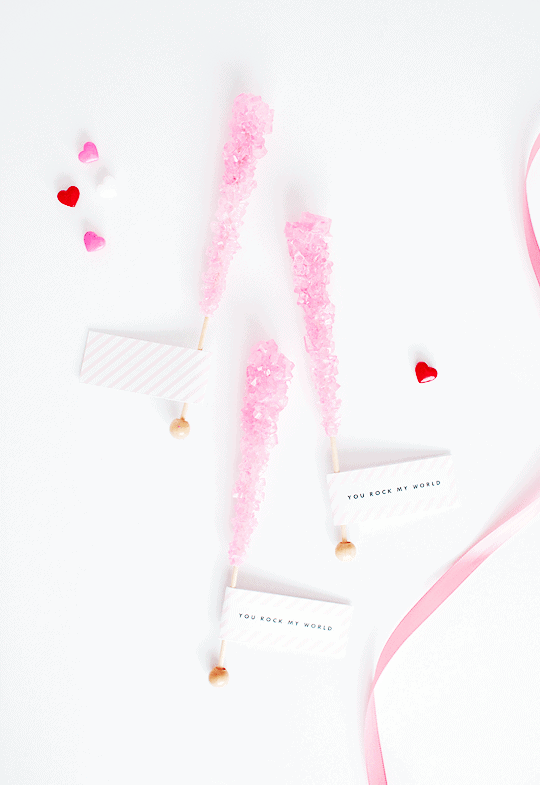 photos, designs, and tutorial by Victoria of Oh So Pretty