I'm a big fan of Valentine's Day. Mostly because of the chocolate. My favorite foodie boutiques transform their offerings to include tiny chocolate and confectionary treats just begging to be bought. Of course, while I, Alex, always pick something up for my husband, I'm mostly there for me. A bite-size piece of chocolate after dinner is my favorite way to unwind the day.
These heart-shaped brownies are a fun treat to give to anyone, romantic partner or not, this Valentine's Day. To keep things easy, I'm relying on boxed brownie mix but feel free to use your favorite recipe. Since I'm a sucker for anything with sprinkles, I've added a thick coating of chocolate frosting that I can layer generously with sprinkles. Heart shaped sprinkles on heart shaped brownies? It's adorable and delicious.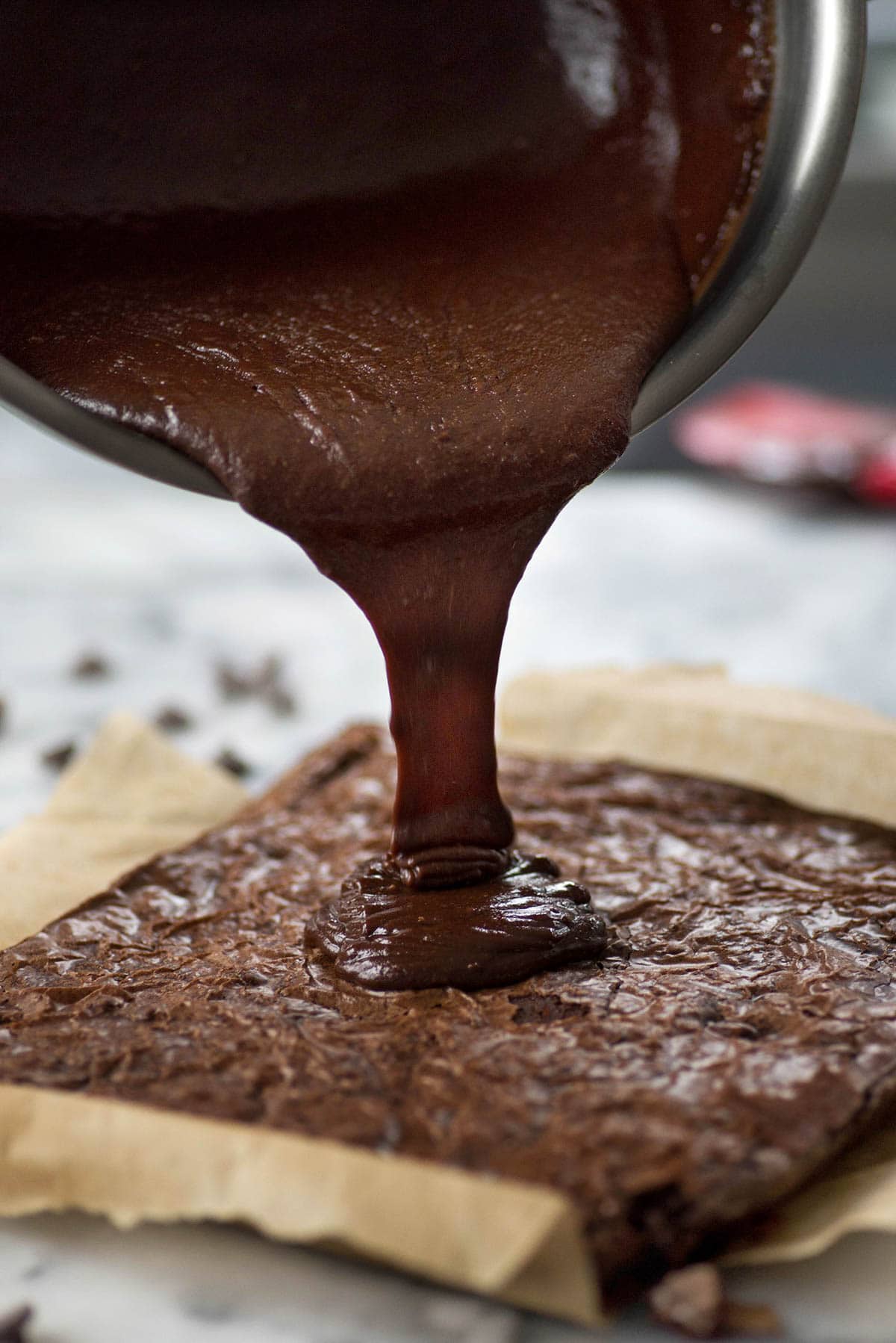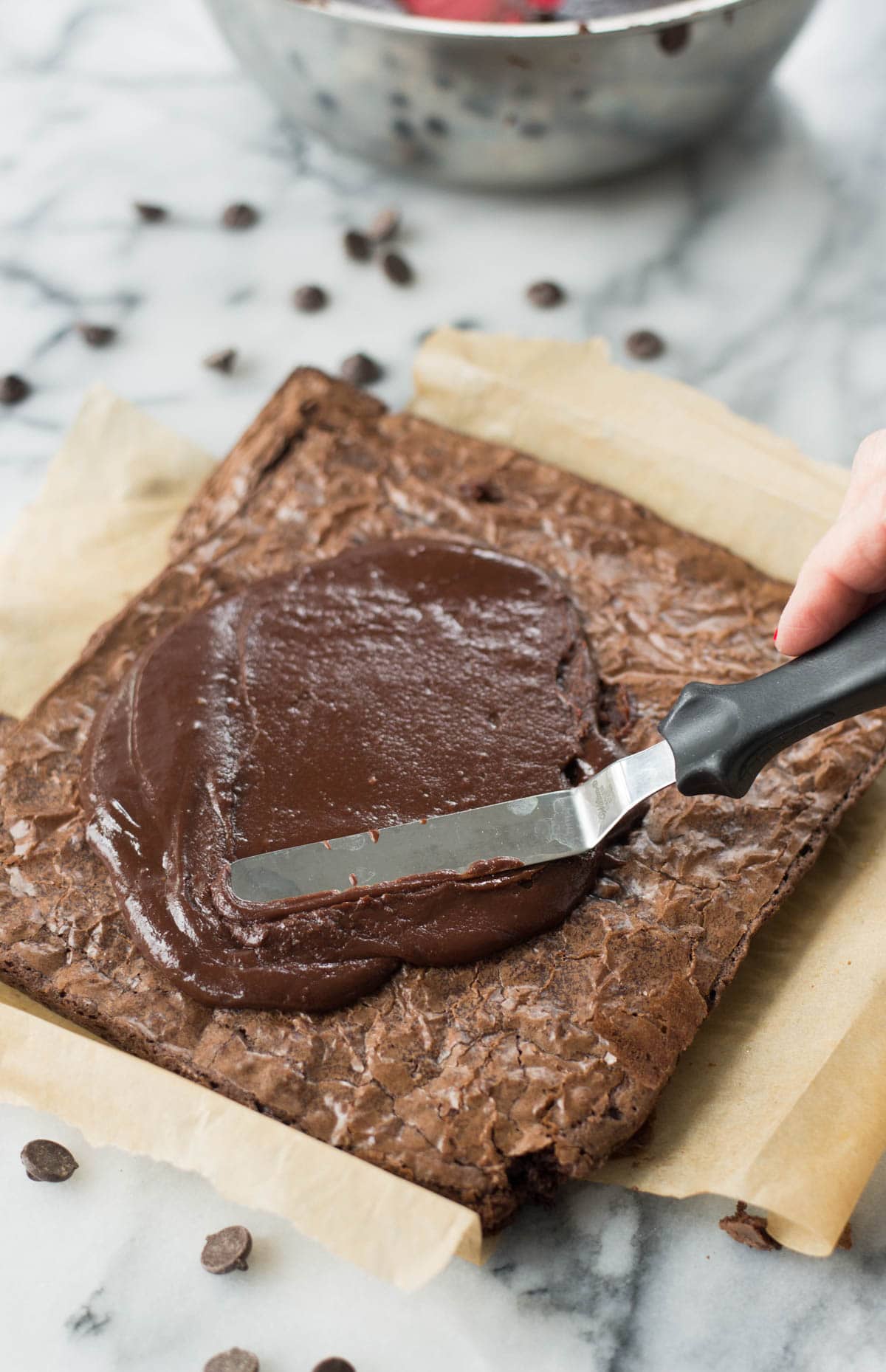 You'll need a heart shaped cookie-cutter for these, which you can find online or at most cooking stores. The one I used is 2 inches wide, the perfect size for a two-bite treat.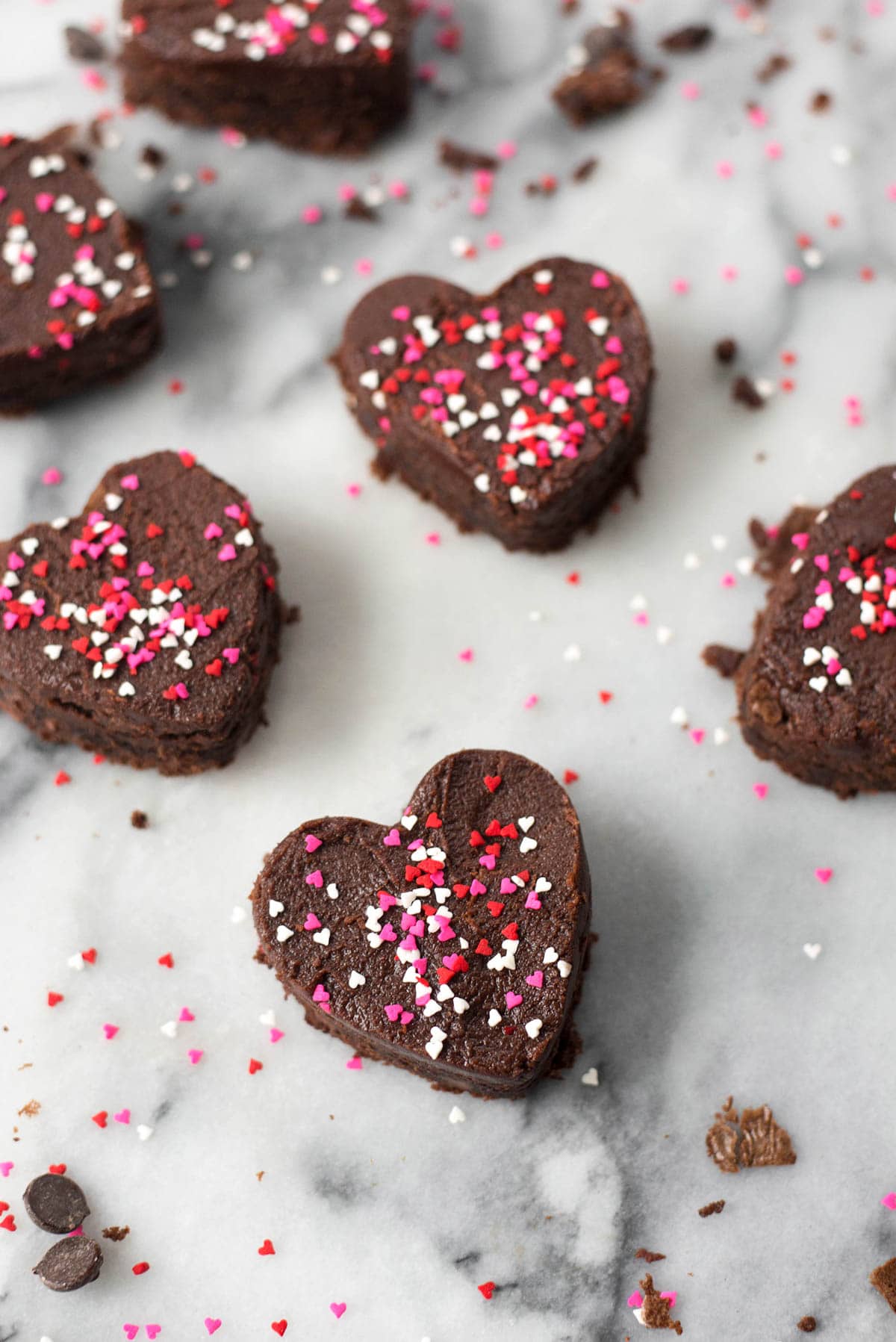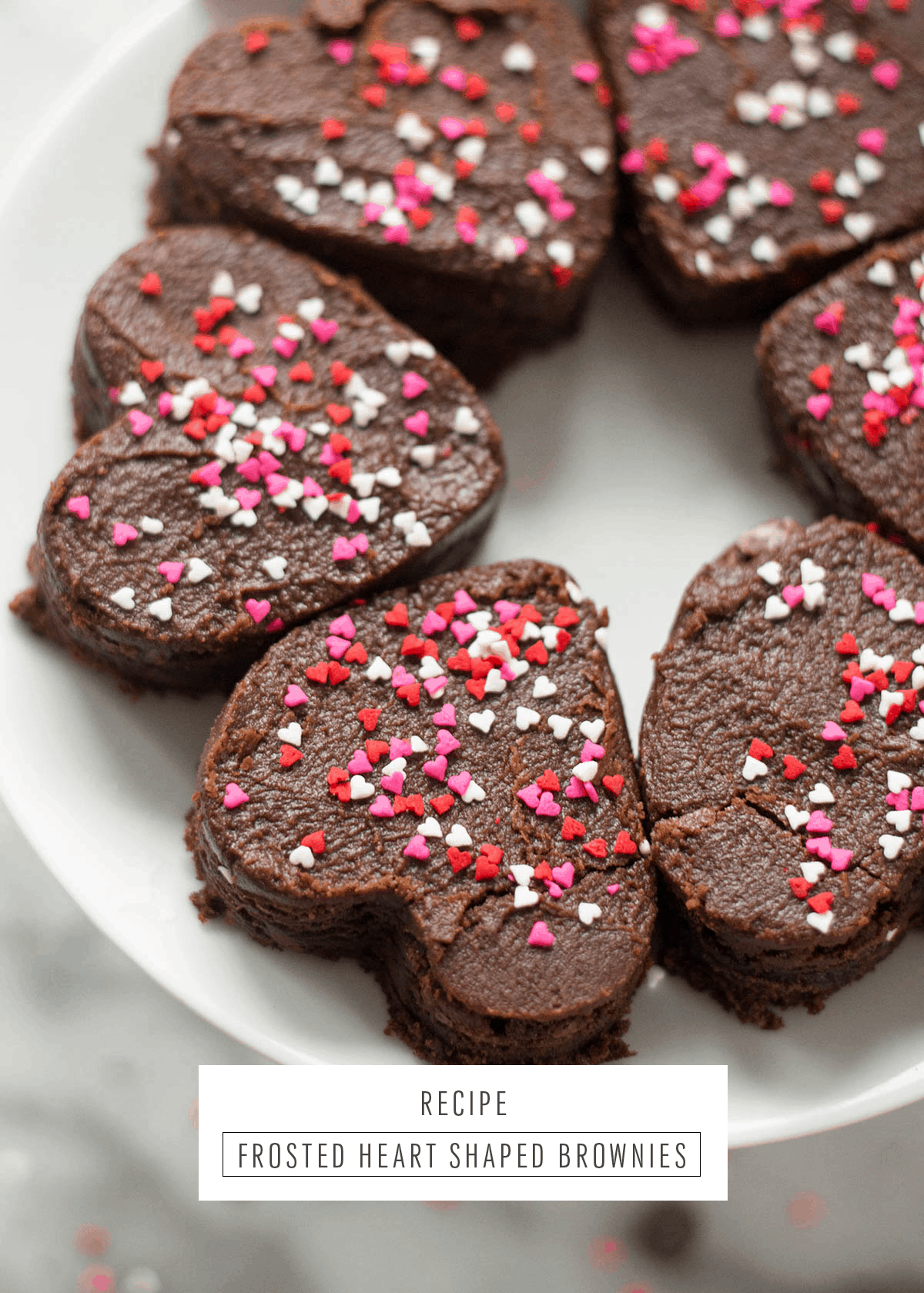 You can enjoy the extra brownie batter on it's own, or roll into balls with extra frosting and dip into sprinkles. For a fun gift; place a single brownie bite in a cellophane bag, then tie with heart shaped ribbon.
Alexandra Caspero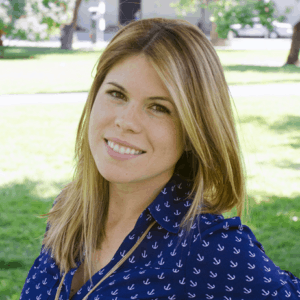 Alexandra Caspero is a Registered Dietitian and yoga instructor with a passion for travel, pasta and avocados. Her blog, Delish Knowledge, focuses on making whole-food eating deliciously simple.