How To Make Heart Shaped Donuts — Introducing my latest eats: the best heart shaped donuts! Basically, I can't imagine a good day that doesn't include donuts…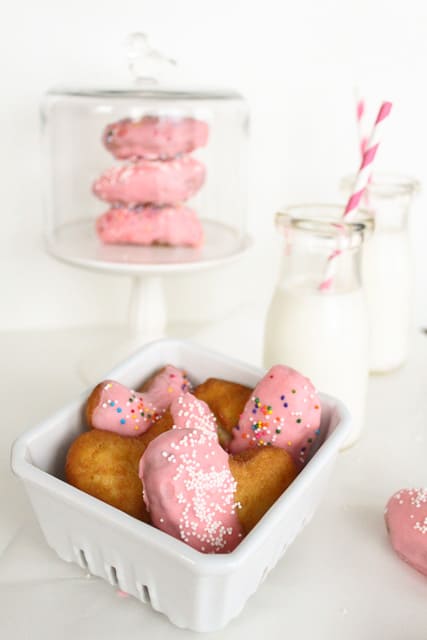 This might be a chubby thing to say, but honestly, can you think of a day that wouldn't be a good day for donuts? I couldn't either.
As a result, I took it upon myself to update the everyday deliciousness that is donuts. And turned them into cute bite-sized treats perfect for this upcoming Valentine's day (or any other day).
I made them using the best homemade donuts you'll ever have recipe from A Cup of Jo, and a really simple colored glaze for dipping.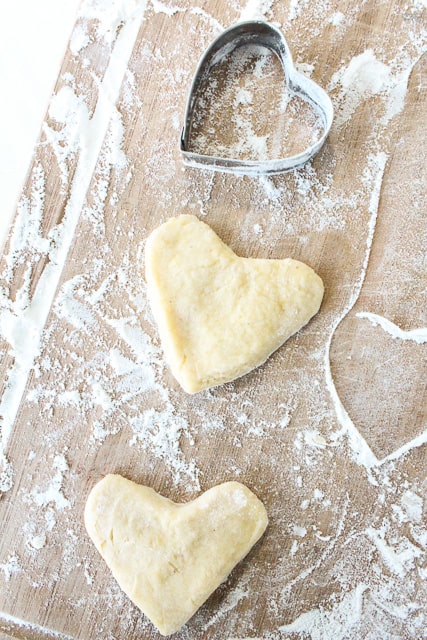 How To Make Heart Shaped Donuts
To make the heart shapes, chill the donut dough in the fridge for about an hour.
Once it's chilled firm, roll and cut heart shapes from the dough using a cookie cutter on a lightly floured cutting board.
I had the best success with the hearts keeping their shape when frying by exaggerating the heart shape dough a bit with my hands, and then popping the cut-outs in the fridge for a few more minutes before cooking them.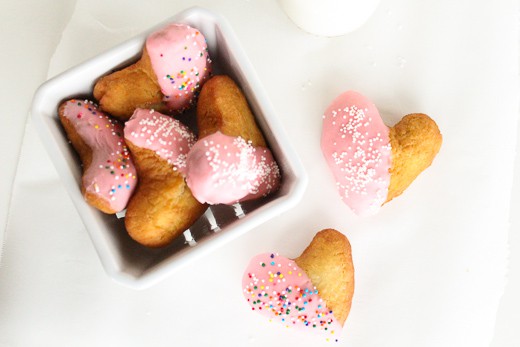 Ingredients For The Donut Glaze
1/4 cup whole milk
1 teaspoon vanilla extract
2 1/2 cups confectioners' sugar
Pink food coloring
Sprinkles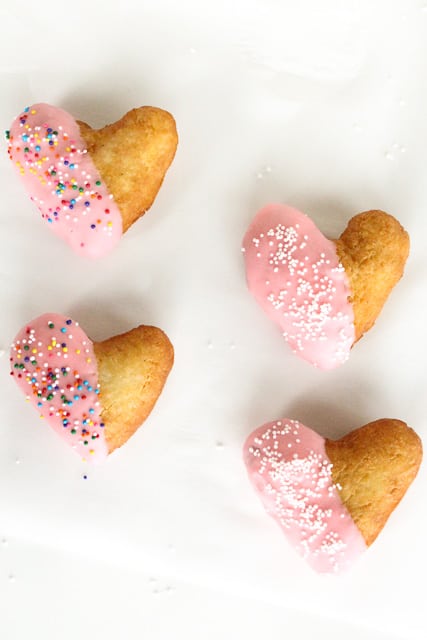 How To Make Donut Glaze
Combine milk and vanilla in a medium saucepan and heat over low heat until warm.
Sift confectioners' sugar into milk mixture.
Whisk slowly, until well combined.
Remove the glaze from the heat and set over a bowl of warm water.
Dip doughnuts into the glaze, one at a time, and then place them on wax paper to set.