After four days of running around SXSW, I can't get an iced coffee quick enough! So today's orange spiced iced coffee recipe has my name allll over it. It's been a blast so far though, and we've loved getting to meet a lot some of you over the weekend!
We're actually working with Cafe Bustelo while we're here this week, and if you're in town, you should stop by their pop-up cafe Thursday through Saturday for free coffee and a MUCH needed wi-fi connection (it's at 507 San Jacinto Blvd. between 11am and 7pm if you're navigating SXSW traffic!).
For those of you that aren't here, this refreshing (and super simple) drink will keep you tide over and it's just in time for Spring and Summer, too…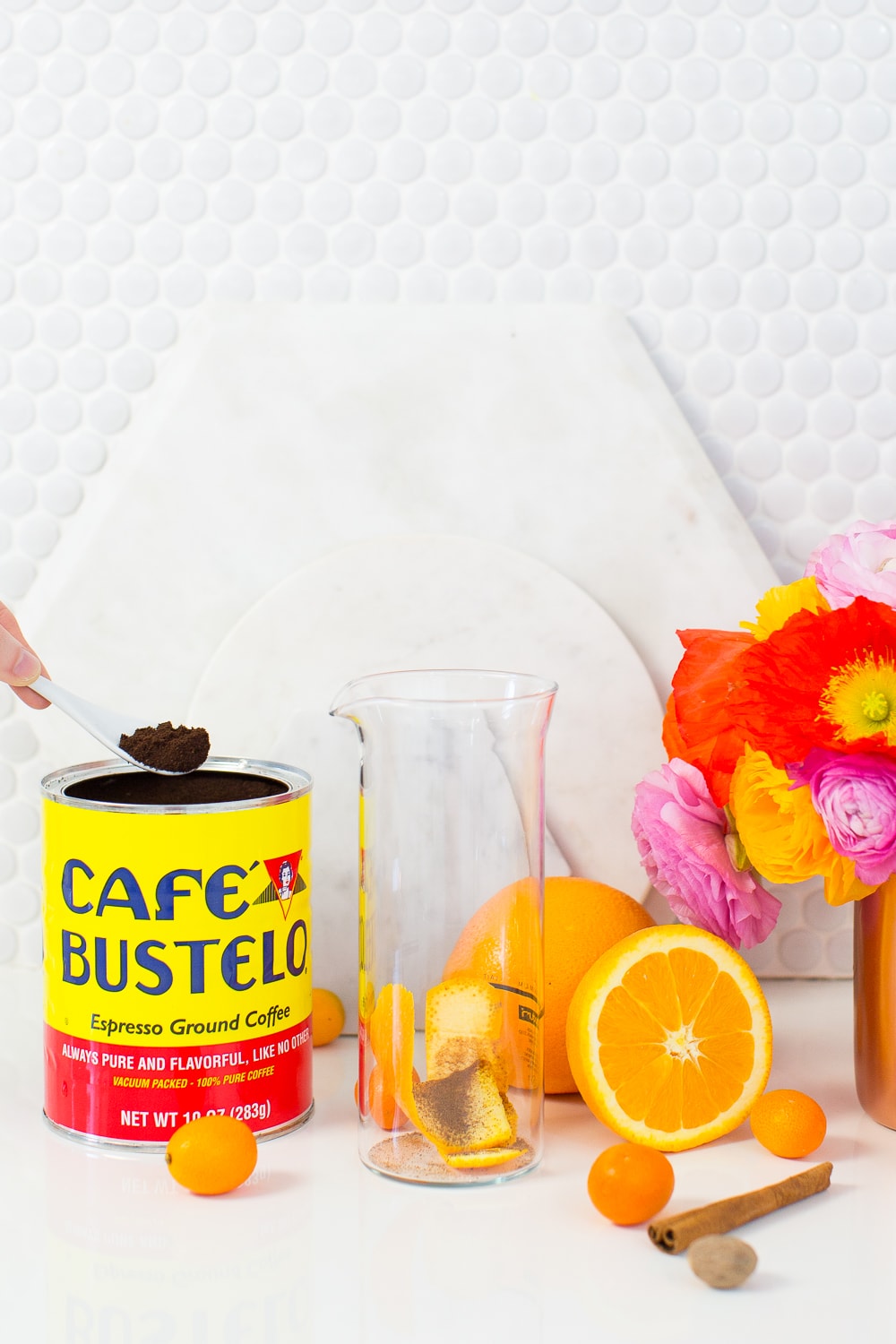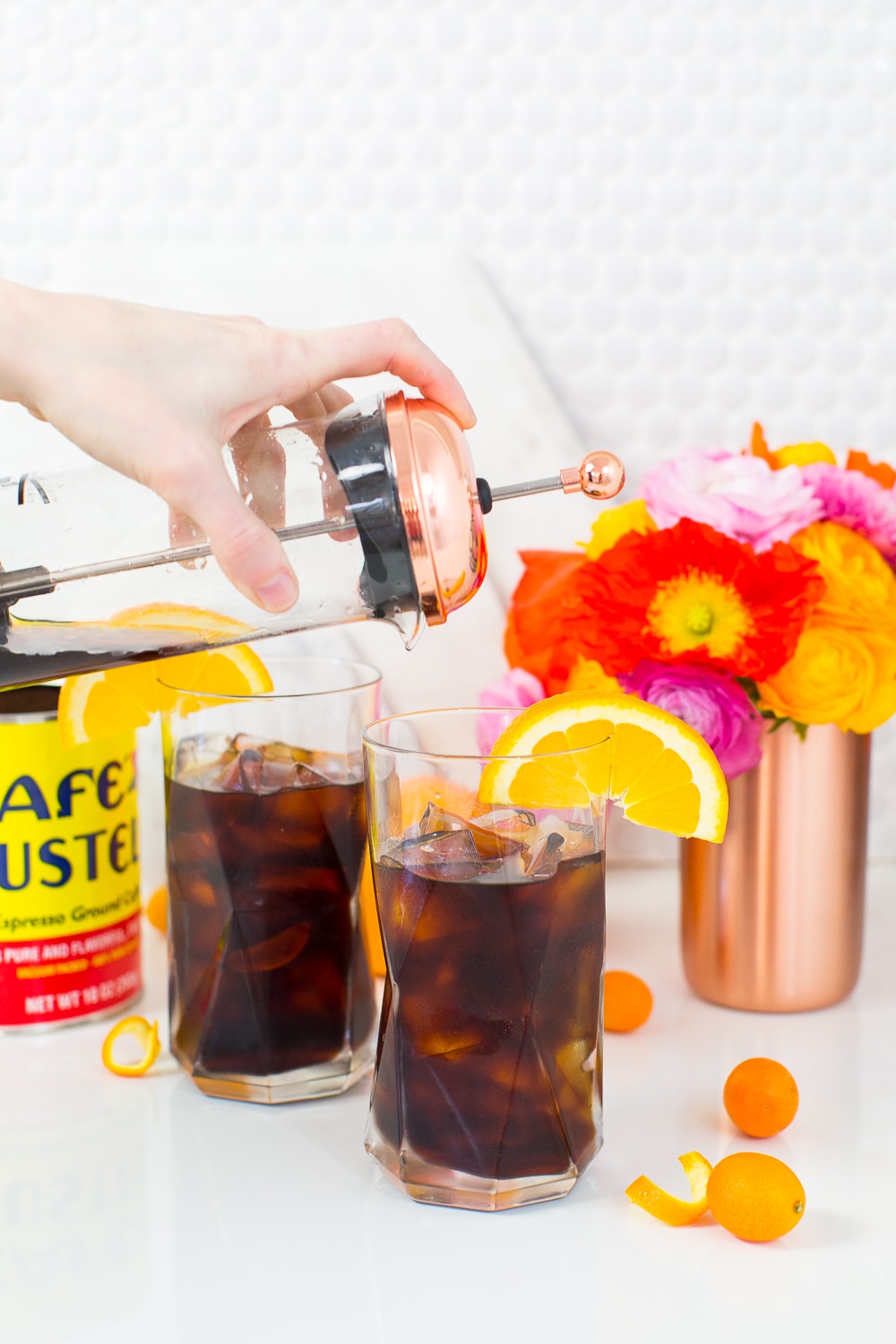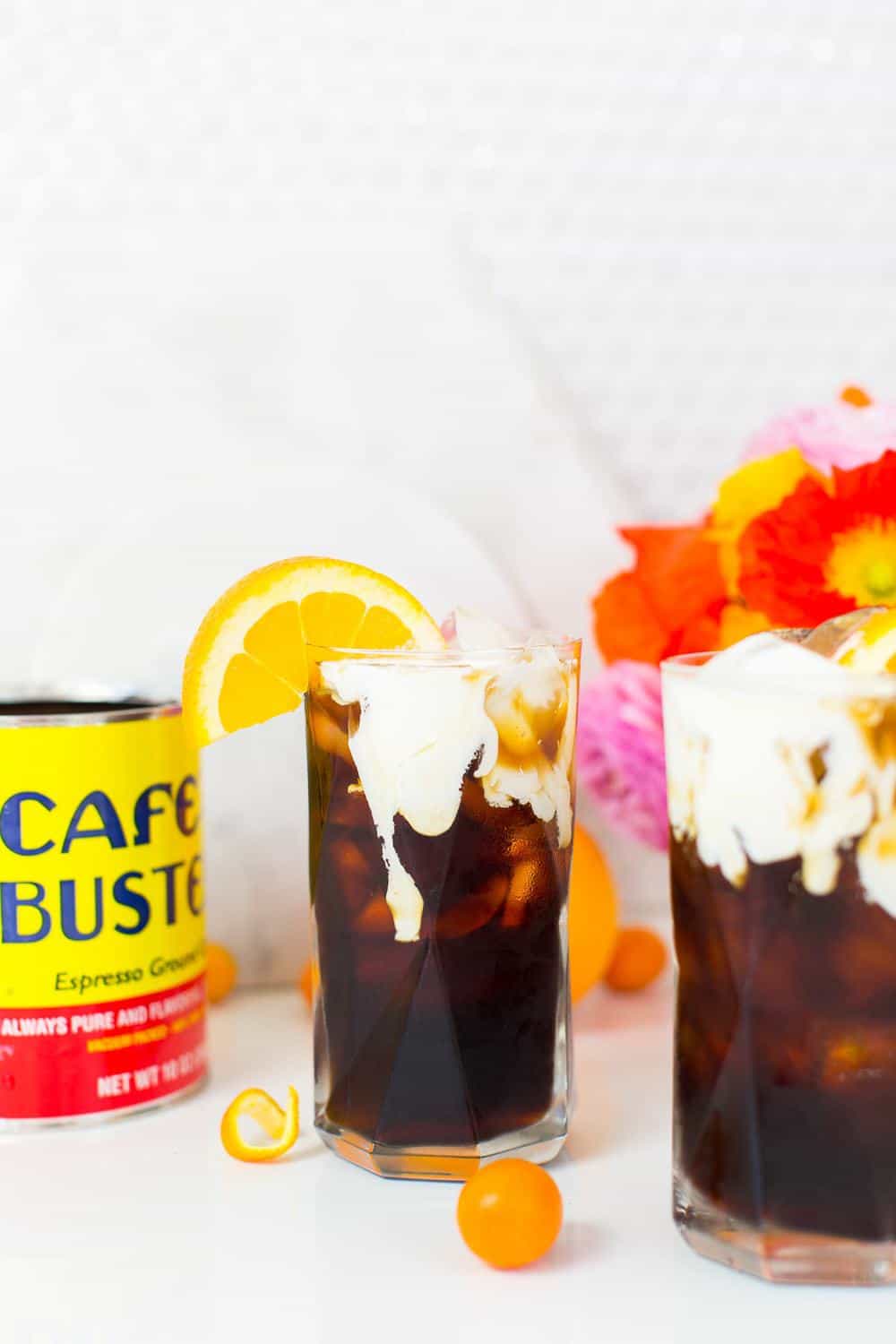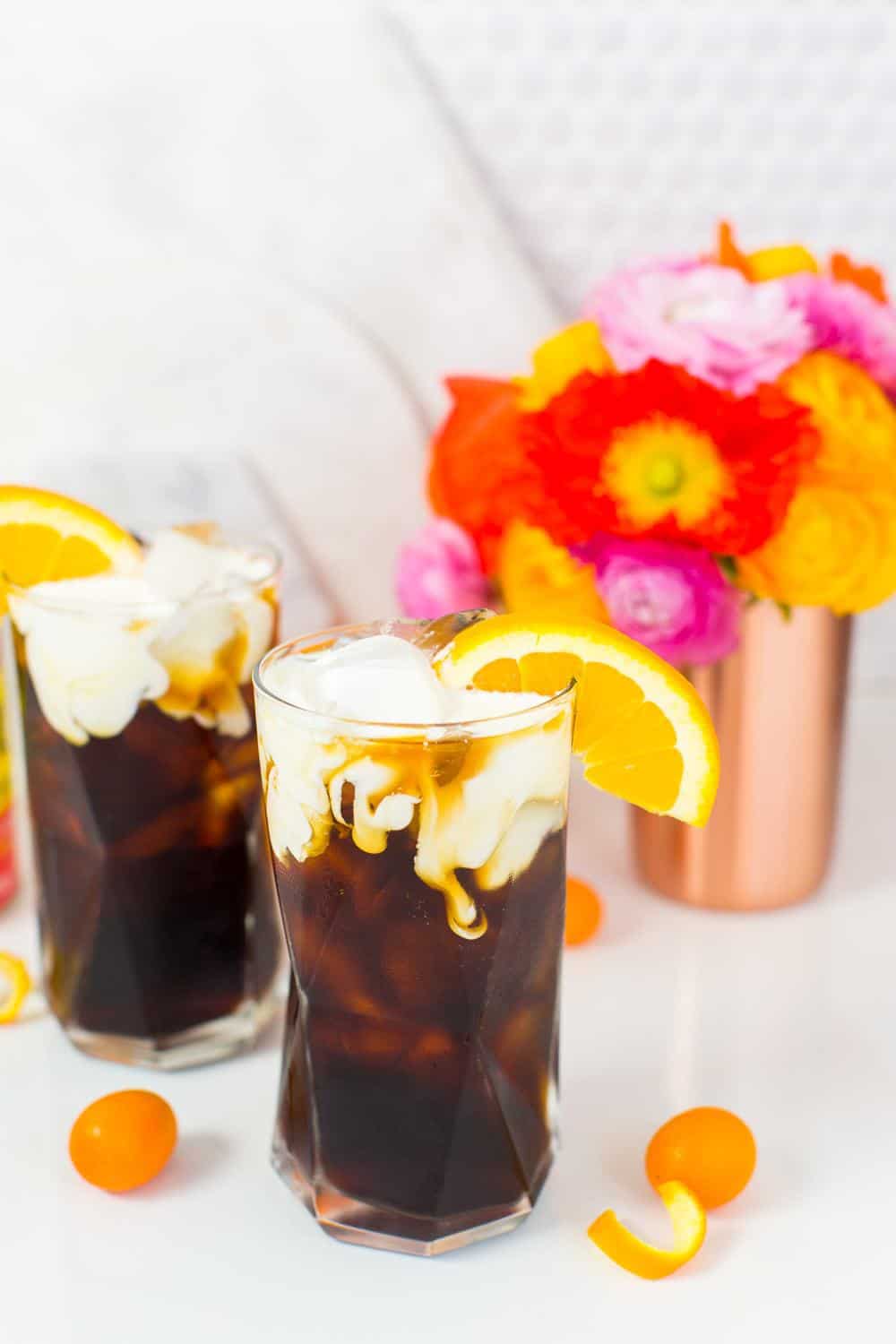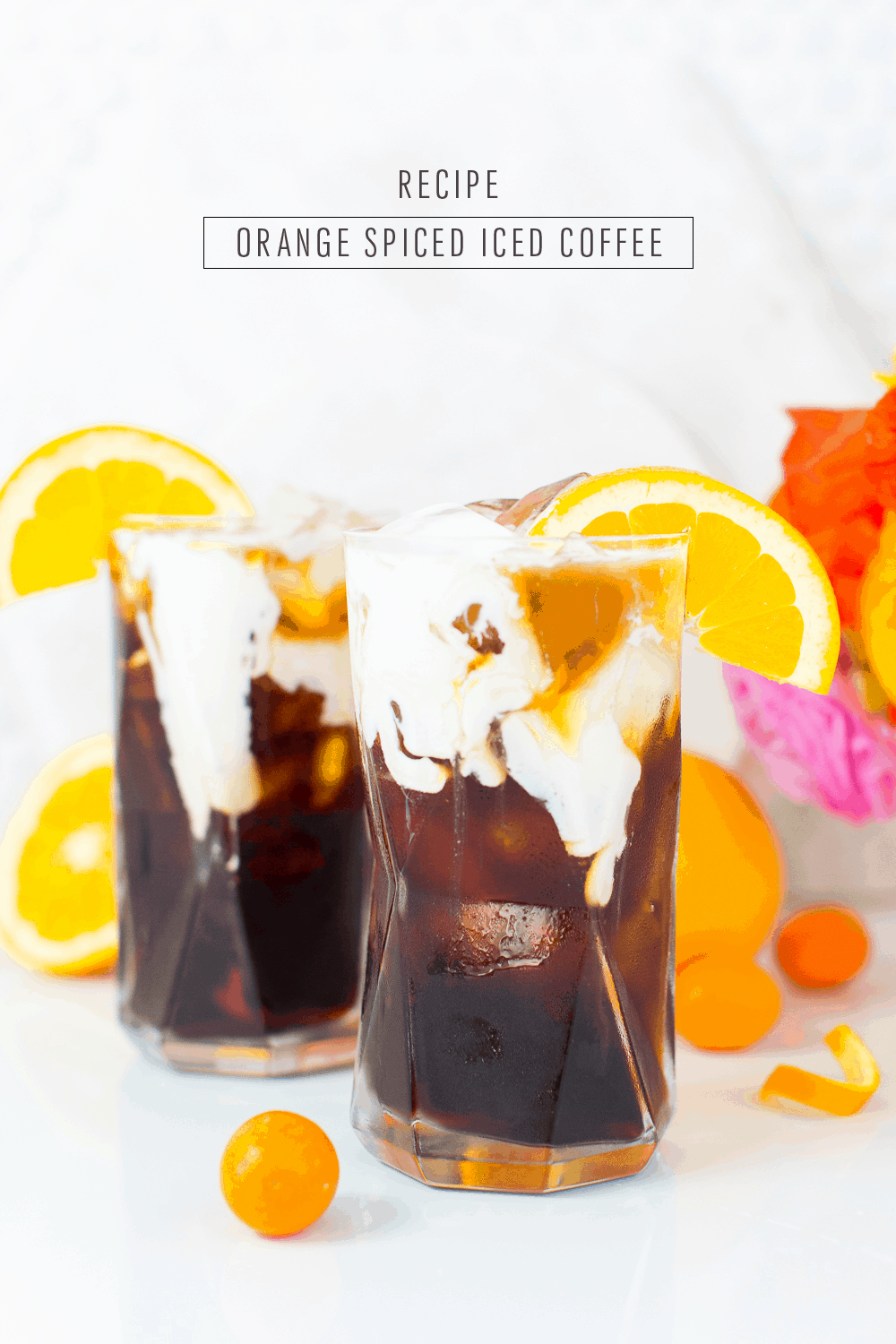 If you're a chocolate orange fan, then you're going to love this recipe. You can even add a little extra orange flavor by steeping it with more peels or orange zest. Be sure to let us know how you like it, or if you have a staple warm weather coffee recipe, let us hear it!
A big thanks to Cafe Bustelo for partnering with us on this recipe!