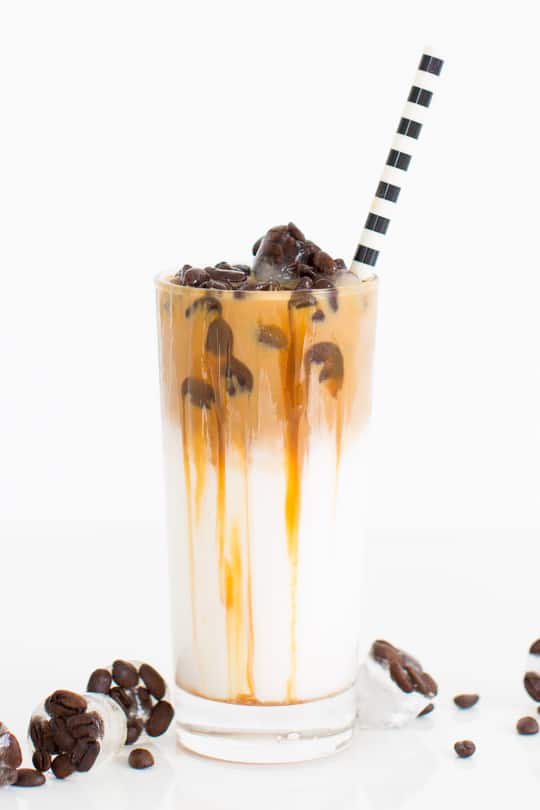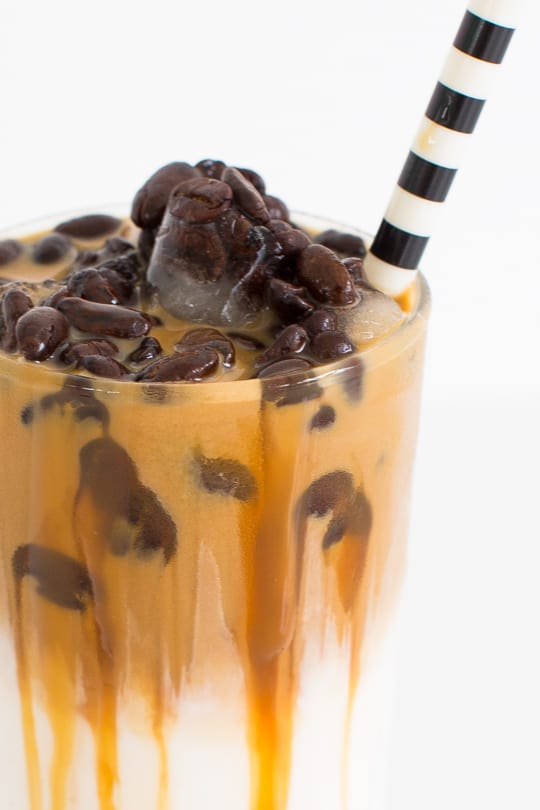 When I was younger, I used to try and surprise my Dad by already having his coffee made for him in the mornings when we were headed to school. He always used (and still does) two squirts of honey, a splash of cream, and the same travel cup– it was like our thing. At the time I wasn't allowed to have coffee, so then when I did strike a lifelong love affair with my new morning ritual, we were like two peas in a (coffee bean) pod, and that was BEFORE I introduced him to a caramel macchiato and frappe as a sweet treat. Once that happened, it was game over on regular coffee (we clearly share the same sweet tooth genetics)! Alas, we've now upgraded to a little something sweet I like to call Coffee-Mate…
All of that being said, we're not fancy people when it comes to making morning coffee, but it definitely holds a special place in my heart. Mostly that's because I'm not a morning person, and the quicker I can have my liquid fuel, the better, but the point is I never go without it, which makes this simple iced caramel macchiato recipe perfect for Summers on the go!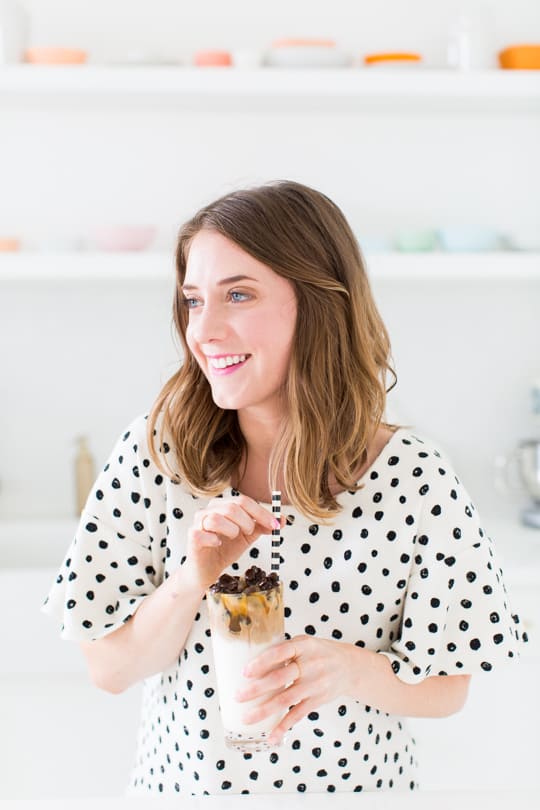 Ingredients For A Super Easy Iced Caramel Macchiato
3/4 cup of milk (I always use light almond milk!)
2 tablespoons Caramel Macchiato Flavor NESTLÉ Coffee-Mate Liquid Coffee Creamer
2 ounces of espresso (or regular cold brew coffee if you don't have an espresso machine!)
Ice (you can also use coffee bean ice cubes like mine, or ones made with cold brewed coffee)
Caramel sauce for garnishing (optional)
Ingredients For A Super Easy Iced Caramel Macchiato
Pour the milk and Caramel Macchiato Coffee-mate in a glass, and then fill with ice. Next, pour your espresso (or coffee) over top.
2. My two cents for serving these treat would be a sprinkle rim, whipped cream on top, or, my personal favorite, caramel drizzle. Of course, you can always stick with the lighter option of coffee bean ice cubes (you know, for bikini season's sake).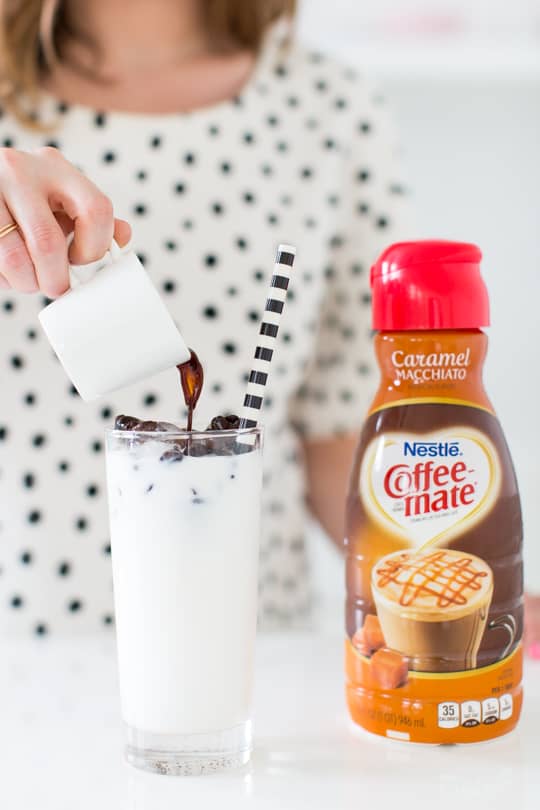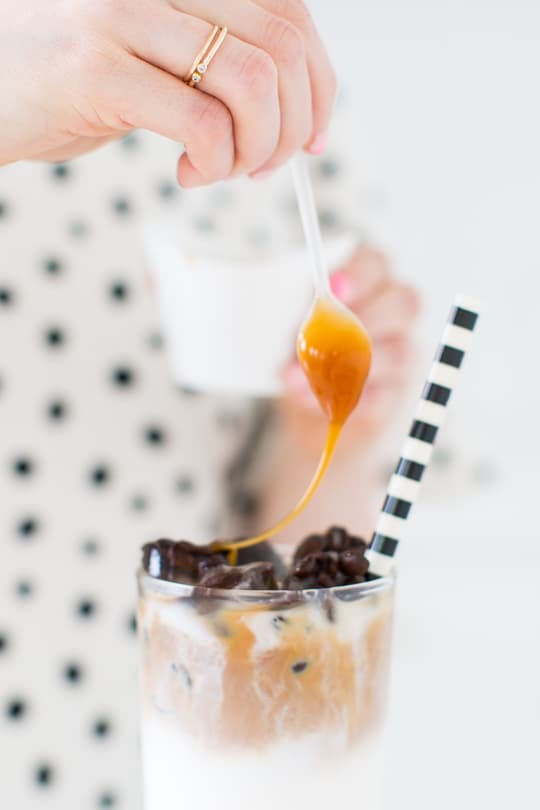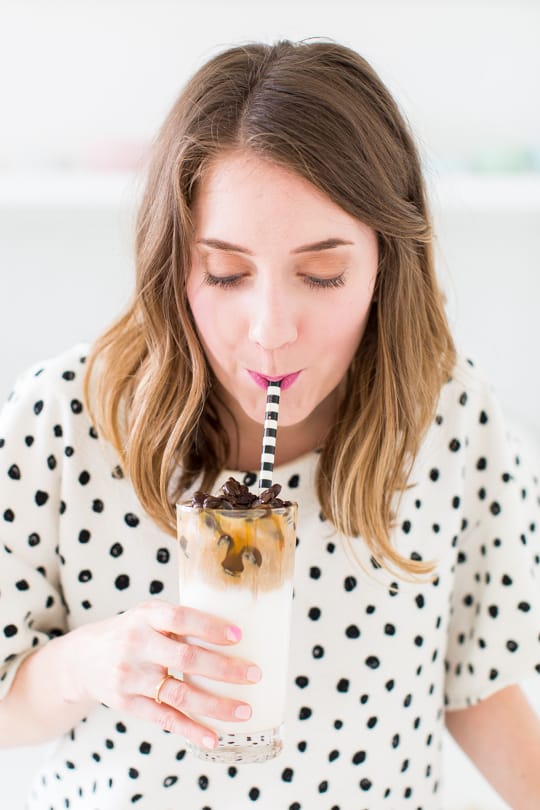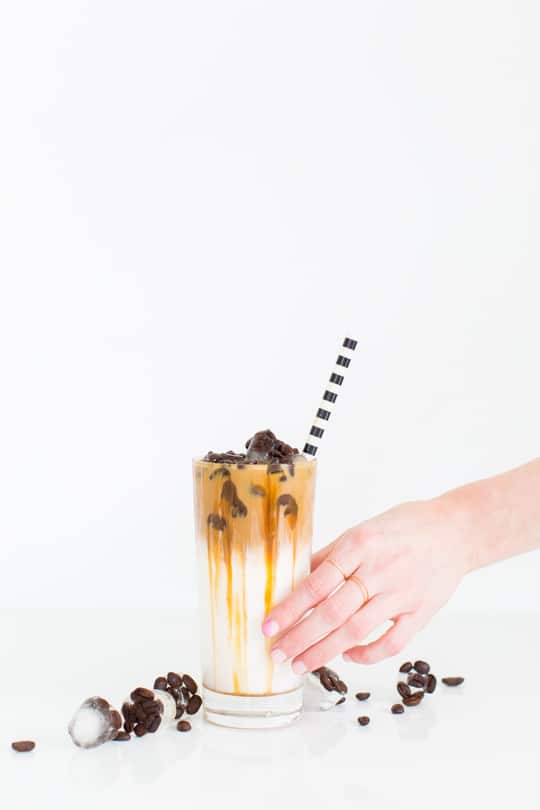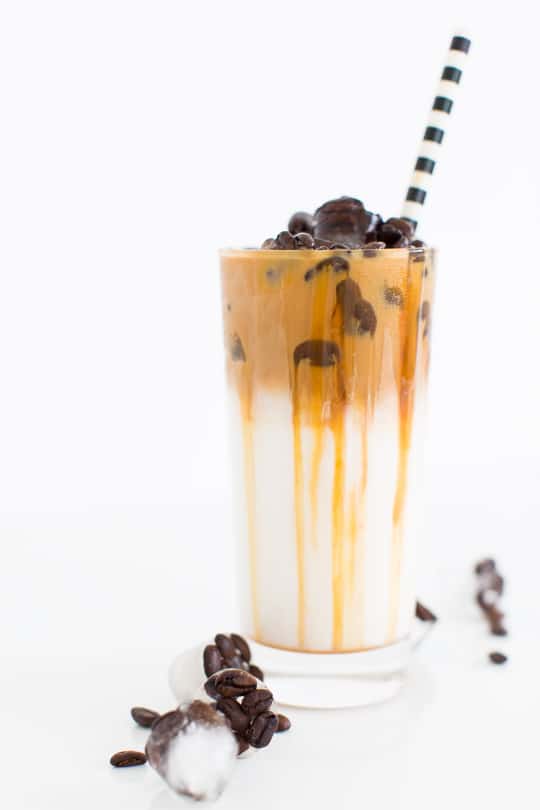 What to Serve with Iced Caramel Macchiato?
Despite being iced, this caramel macchiato isn't overly sweet, which makes it a great match for desserts and snacks.
When you're feeling like something sweet and coffee-based, try this Mini Mochi Cakes recipe or try this cheesecake stuffed with an apple recipe.
They also go well with Chocolate Cupcakes or with the classic vanilla bean cupcake recipe.
Do you all have any morning coffee staples as your go-to? I'm also pretty obsessed with Coffee-Mate's Italian Sweet Cream liquid flavor for a regular cup of coffee but, they just came out with Classic Vanilla (can't go wrong with that) and a Toll House® Chocolate Chip Cookie flavor that I'm planning to try my hand at! I usually always pair it with my morning yogurt, too, but I'll spare you my sob story on trying to figure out the perfect chia yogurt pudding recipe, thus far!
Unless you have a recipe for that you're willing to share, then I'm all ears!
This post is made possible by NESTLÉ® COFFEE-MATE®. Thank you for supporting the brands we love that keep bigger and better DIY's and even sweeter sweets coming straight to your inbox!