Cheesecake Stuffed Apples — This Cheesecake Stuffed Apples recipe combines 2 favorite desserts into one, cheesecake and baked apples.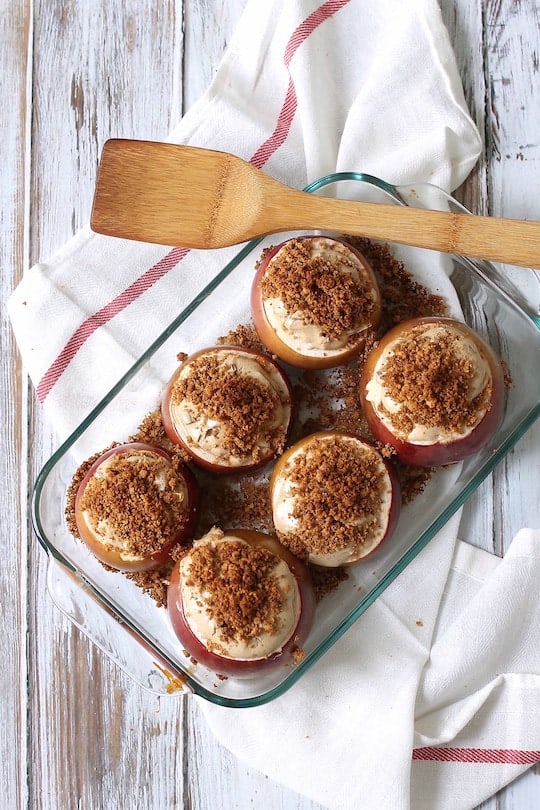 Like most people, one of my favorite things about the holiday season is all of the food. In particular, I, Alyssa am a sucker for a good dessert!
The problem is, by the time dessert rolls around, I've usually stuffed myself silly. Snd I'm struggling to find room for the 5 varieties of treats ahead of me.
Luckily, these Cheesecake Stuffed Apples slightly rectify the situation by combining two favorite desserts into one: cheesecake and baked apples.
I say "slightly" because they're so good that you'll want to eat more than one… which consequently means you're stuck in the same dilemma of trying to find enough room.
But then again, when dessert is concerned, who doesn't have enough room?!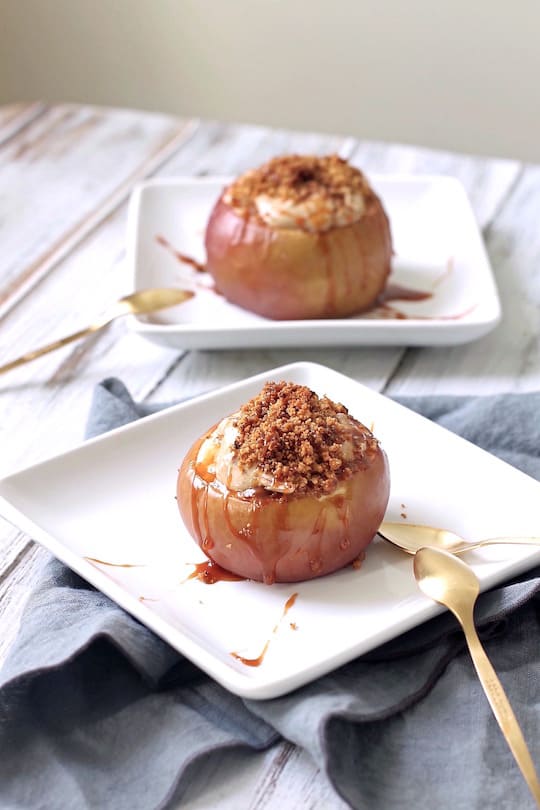 Ingredients Needed To Make Cheesecake Stuffed Apples
Yields 6:
6 large crisp apples
8 ounces cream cheese, softened
6 tablespoons caramel sauce (plus more for serving)
1 teaspoon vanilla
1 teaspoon cinnamon
1 egg
5 graham cracker sheets made into crumbs
2 tablespoons butter, melted
¼ teaspoon cinnamon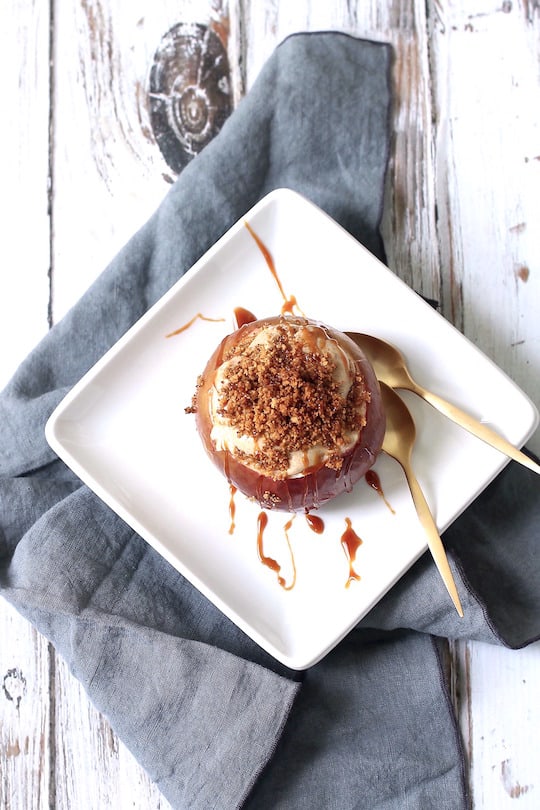 How To Make Cheesecake Stuffed Apples
Preheat the oven to 350 degrees.
Using a sharp knife and spoon, scoop out the core, seeds and most of the inside of the apple.
I find a grapefruit spoon to be the most helpful. Make sure to leave some fruit on the bottom and around the edges.
Toss out the core, but reserve the remaining apple for the filling.
Continue on until you've hollowed out all of the apples.
Then, place them in a lightly greased glass baking dish. Set aside.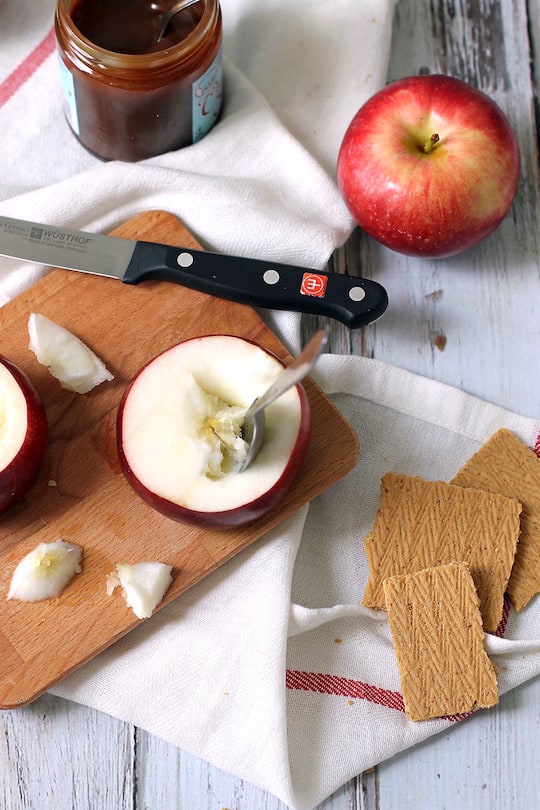 To make the filling:
In the bowl of a stand mixer beat, together the cream cheese, caramel sauce, vanilla, 1 teaspoon cinnamon and egg until smooth and creamy.
Chop up the apple you reserved from the previous step into small pieces.
Toss those into the cream cheese mixture. Then, stir for a few more seconds.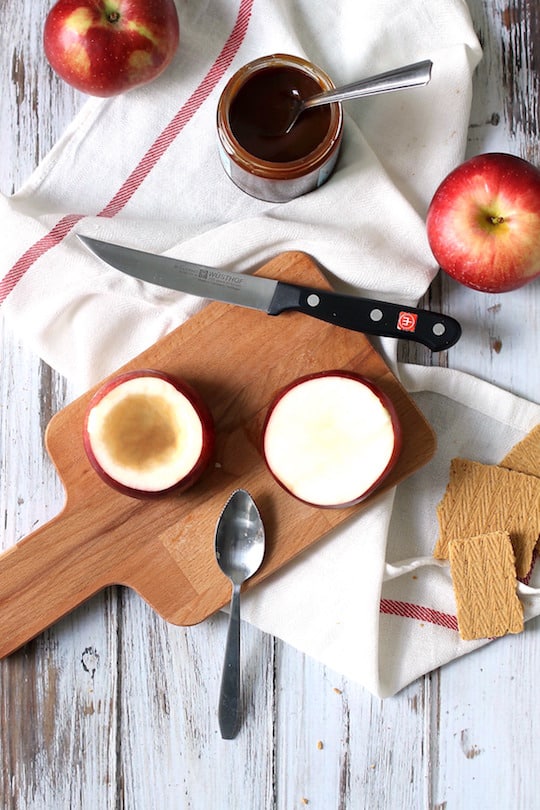 Scoop the cream cheese mixture into each of the apples, filling them up to the top.
Side note: If you have any extra filling, pour it into a small, oven proof ramekin, place it in a glass baking dish, add about ½ an inch of water around the ramekin, and then bake it alongside the apples.
Place in the oven and bake for 30 minutes.
Meanwhile, mix up the graham cracker crumbs, melted butter and ¼ teaspoon cinnamon in a small bowl.
After the apples have baked for 30 minutes, remove them from the oven.
Sprinkle graham cracker topping on each.
Then. place them back in the oven for another 20-30 minutes, or until set.
Place the apples in the fridge for at least 2-3 hours to allow them to fully cool and set.
These can also be made and stored in the fridge up to 24 hours in advance.
Serve with a drizzle of caramel sauce.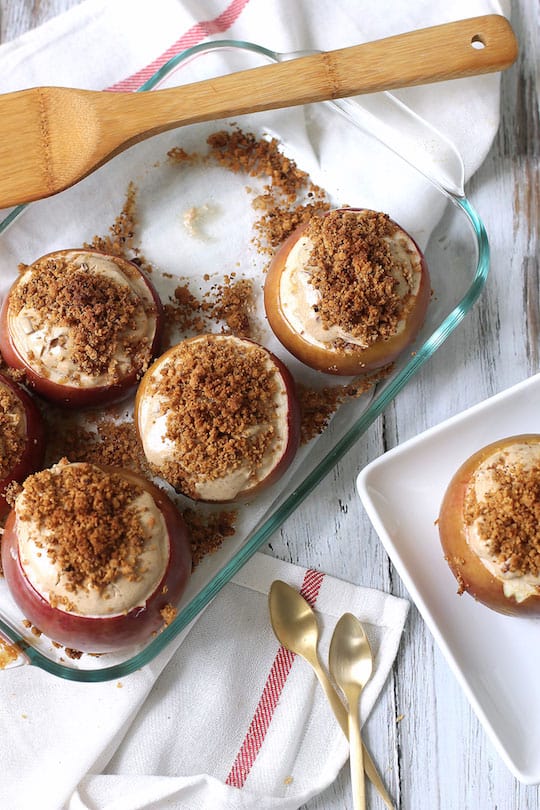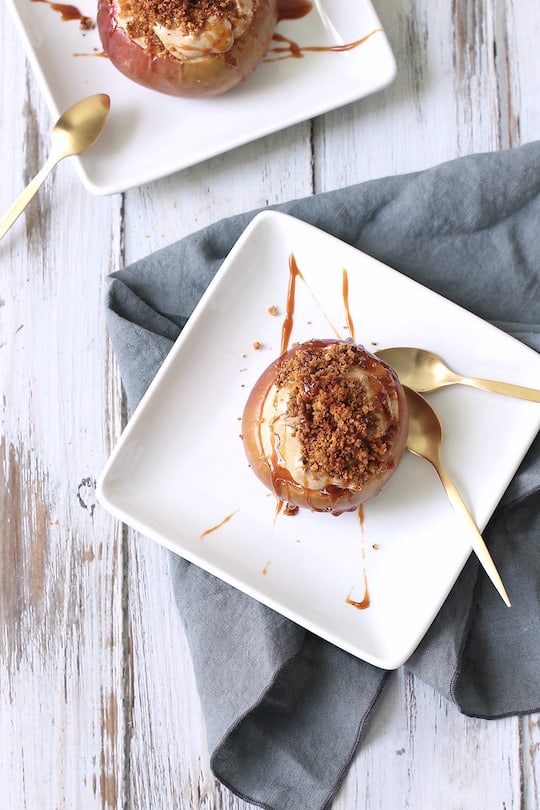 What is the one dessert you always save room for?
There's still time to share the wealth on your favorite recipes before Thanksgiving next week!
Alyssa Ponticello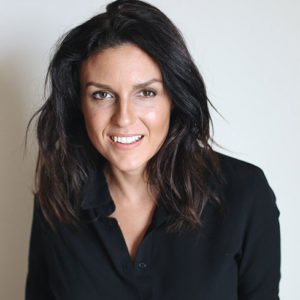 Alyssa Ponticello is an LA-based content creator and the founder + creative director of Runway Chef.
She adores the beach, has an unhealthy obsession with striped shirts, loves a good margarita and has a fierce sweet tooth. When she's not working, she can usually be found planning her next meal, her next outfit or her next getaway.