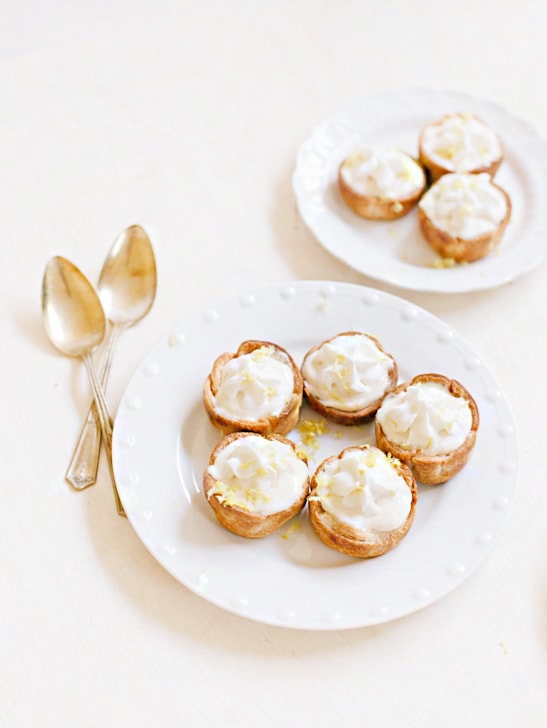 photos and recipe contributed by Nanette of Cultural Chromatics
Hi everyone! Did you know it's National Goat Cheese Month? In honor of this esteemed holiday (or something like that), I bring you mini lemon cheesecake pies with a twist, a goat-cheese twist! Also, I recently went to a dairy farm where I cuddled the most adorable baby goats, and now I'm obsessed…
Tart, creamy and tangy, these mini lemon cheesecake pies are the perfect summer treat and it requires minimal baking (just for the crust). This has to top my most favorite sweet treats, and I hope you'll enjoy them just as much!
Ingredients:
frozen pre-made pie crust
8 oz cream cheese, room temperature
6 oz chevre (goat cheese)
1/2 cup sweetened condensed milk
1 tbsp vanilla extract
juice from 2 medium lemons
lemon zest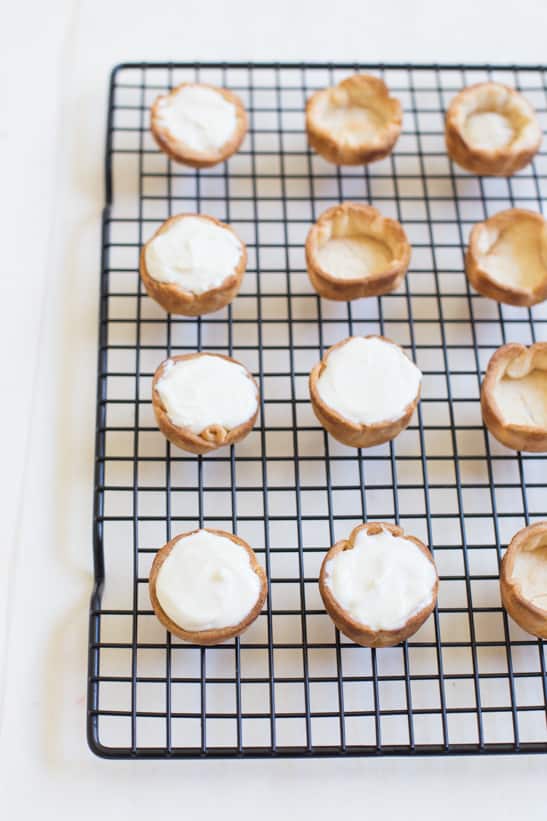 Spray a mini muffin pan with cooking oil. Then, use a round cookie cutter to cut circles out of the pie crust that are big enough to cover the inside of one mini muffin cup. Bake according to the pie crust directions, or until the crust is golden brown.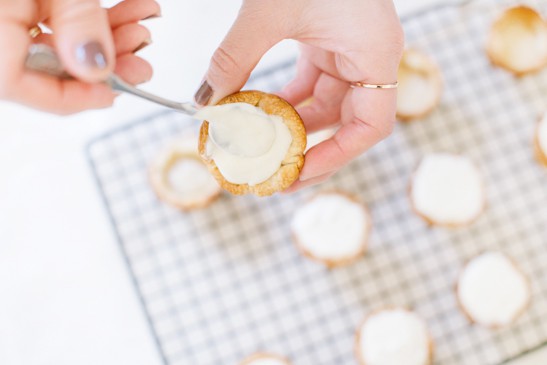 While the crusts are cooling, mix together the goat cheese and cream cheese until blended. Add in the condensed milk, lemon juice, and vanilla until everything it's mixed together. Pour the cheesecake filling into the pie crusts, then refrigerate for about 4 hours.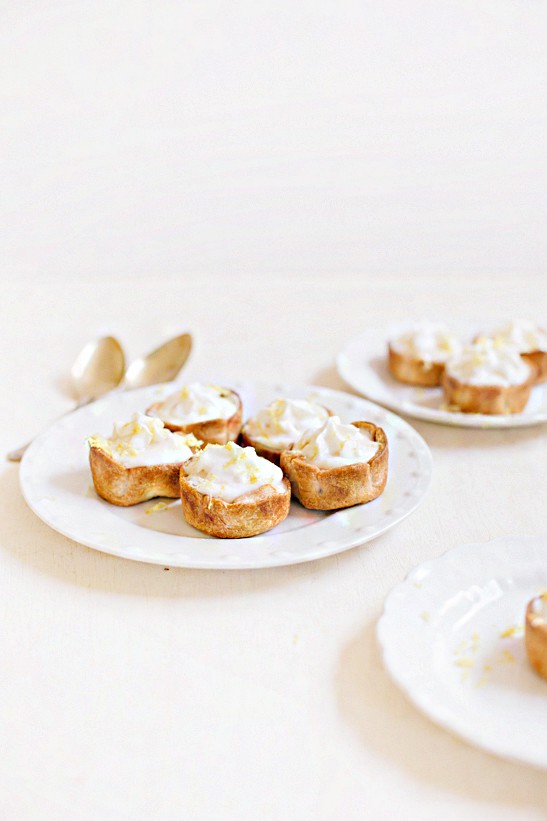 Top with lemon zest and try your best not to eat them all in one sitting! :)