Mini Apple Cloud Puffs — Looking for a sweet and simple fall recipe for the holidays? These Mini Apple Cloud Puffs are as delicious as they are cute!

When I was at school in Berkeley, I walked to and from campus daily. I'd pass a little cafe right on the corner.
It was a charming little place for studying and was always packed, especially in the summer months.
During the winter evenings, the cafe wrapped lights around the patio to add a festive little touch that brightened my late walks home.
Even though it's been years, I still remember Caffe Strada fondly (although I have no idea what it's been like now).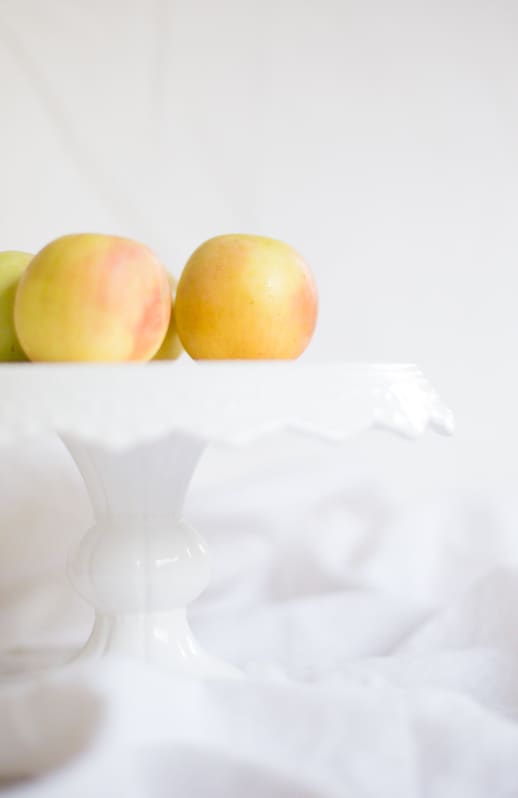 Usually I only ordered coffee. Though I also occasionally ordered a small treat, the Apple Cloud.
The Apple Could was a cream cheese bar with cinnamon apples and a lattice crust on top. It was served cold. And it was delicious.
Although it's a rather ordinary dessert, I still think about it to this day and long to be able to get it again.
This Mini Apple Cloud Puff dessert was inspired by my quest for the Apple Cloud. They have the same flavor notes. But are definitely different.
I used fresh apples from the farmer's market. And unlike the Apple Cloud, these Mini Apple Cloud Puffs are served warm from the oven.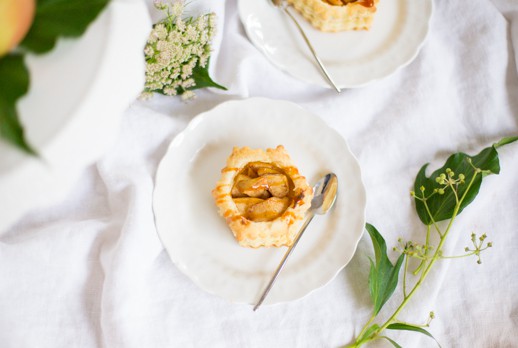 How To Make Mini Apple Cloud Puffs
To make the cloud, thinly dice 2 small apples and toss with 4 tb brown sugar and a few dashes of cinnamon.
Then, in a medium size bowl, mix together 1 pack of softened cream cheese, 2 tb of beaten egg, and 1/4 tsp vanilla extract.
Preheat the oven to 400 degrees. (This is very important.)
Then break apart a pack of Puff Pastry shells in bake in the oven for 15 minutes, until it's mostly risen.
Remove from oven and use a knife to remove the "tops" or the inside from the shells.
Fill the shell 1/3rd of the way with the cream cheese mixture, and then fill the rest with the apples.
Bake in the oven for another 10 minutes at 375 degrees F, until the edges are brown.
Serve piping hot.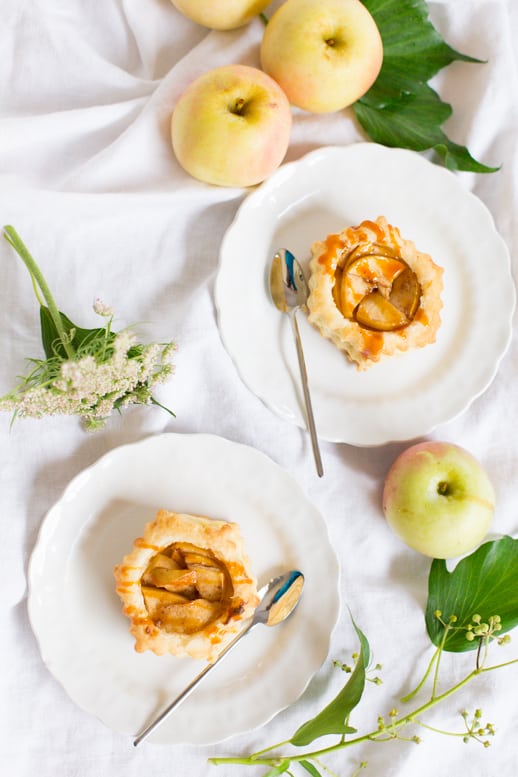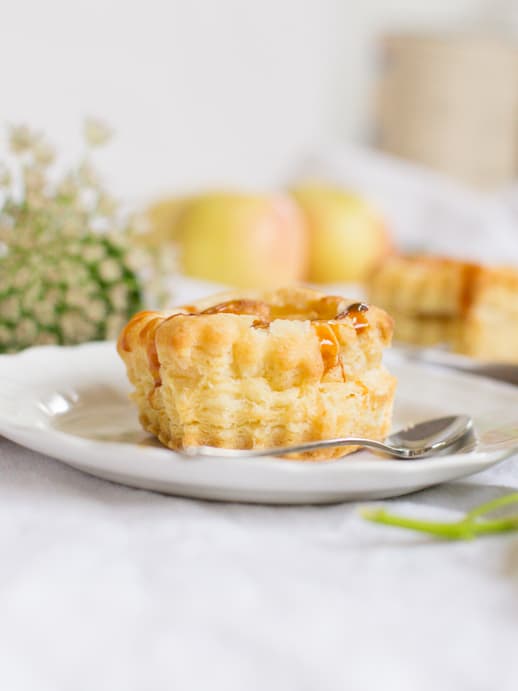 Nanette Wong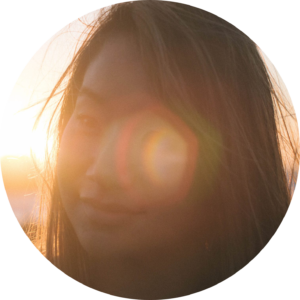 Located in San Francisco, Nanette is obsessed with cheese, and crusty bread. She makes up 1/3 of lifestyle blog, Cultural Chromatics. She loves all things photography and in her spare time, she contributes to several other blogs