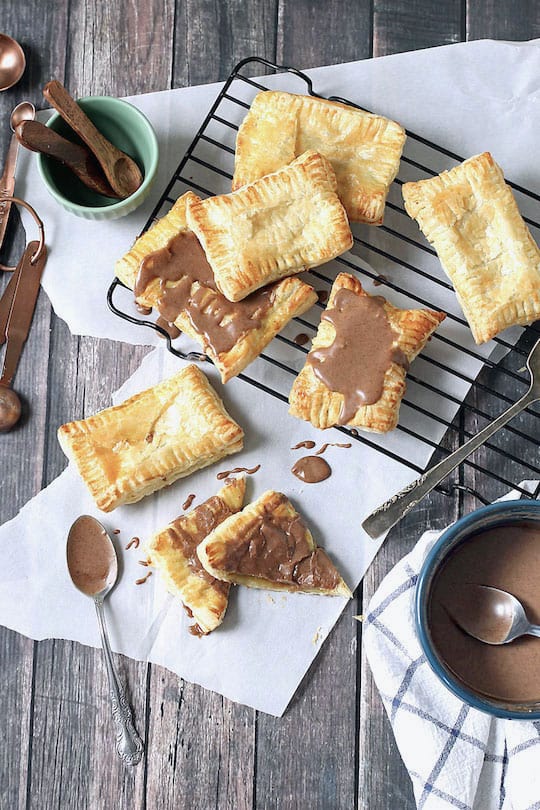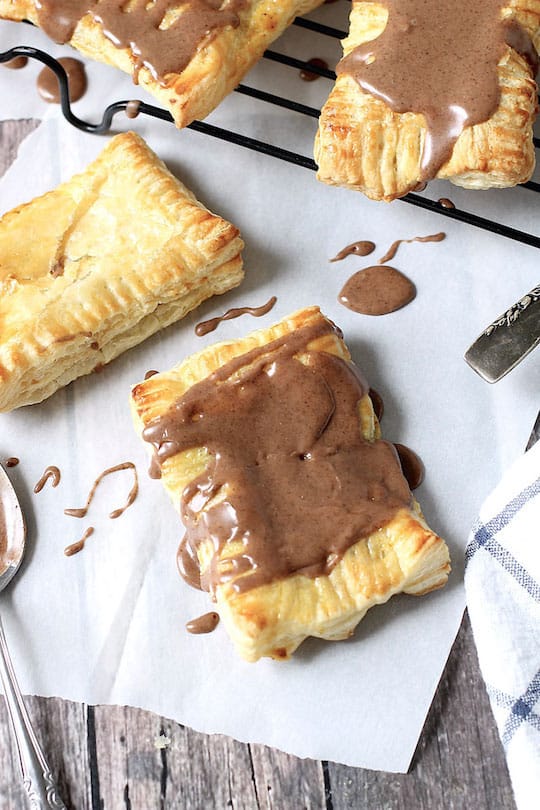 It seems these days that pumpkin spice is no longer a flavor reserved only for morning lattes. Everywhere you look there's a pumpkin spice flavored something, be it cookies, coffee, cakes or ice cream. If you're anything like me, Alyssa, then this is something that you are not mad about one single bit! I know, I know, another girl who can't get enough of pumpkin spice, but when it's so delicious, who can blame you?!
That's why this pumpkin pie pop tart recipe is at the tippy top of my Fall treat list. Basically, they're like a little piece of cinnamon pumpkin pie heaven that you can have for breakfast because, duh, they're pop-tarts, not pie! And thanks to puff pastry, they come together in a flash (No whipping up pastry dough required!).
Now, the only thing missing from this perfect fall breakfast is a PSL!…
Ingredients (yields 12)
1 box (2 sheets) puff pastry, thawed out to room temperature
1 egg, lightly beaten
Filling
1 cup pumpkin puree (not pumpkin pie filling)
¾ teaspoons cinnamon
¼ teaspoon ginger
¼ teaspoon salt
Pinch of nutmeg or allspice
3 tablespoons maple syrup
Glaze
1 cup powdered sugar
1 tablespoon maple syrup
1 ½ teaspoons cinnamon
1- 1 ½ tablespoons milk
½ teaspoons vanilla
Preheat the oven to 400 degrees.
In a medium-sized mixing bowl, combine the pumpkin puree, cinnamon, ginger, salt, nutmeg or allspice and maple syrup. Mix together, then set aside.
Working with one sheet of puff pastry at a time, lay it out on a lightly floured surface. Slightly roll it out until it measures approximately a 13-13 ½" x 10 ½-11" rectangle. Then, cut it into 12 equal pieces (each piece should measure roughly 2½" x 3 ½", but they do not have to be perfectly even). Repeat with the other sheet of puff pastry.
To assemble the pastries, place about ¾ tablespoons of the pumpkin filling in the middle of one of the pastry squares. Using your fingers or a pastry brush, dab around the edges of each square with egg. Next, place another piece of pastry on top and lightly press down around the edges. Then, to seal everything in, press a fork firmly into the dough (I find it's best to press down and then slightly pull out instead of just lifting the fork back up) all the way around the pastry (you may see just a bit of filling come out as you're doing this, but that is totally fine). Tip: if you find that the fork is sticking to the dough, just dip it into flour first.
Once your finished, place it on a silpat mat or parchment paper lined baking sheet and repeat the process with the remaining dough. Leave about 2 inches between each pastry on the baking sheet (you should be able to fit about 6 pastries per sheet). FYI, you may have about 1-2 tablespoons of filling left, which is totally fine because it makes a tasty snack, either
by itself or even mixed into a little yogurt.
Once you have your pastries ready to go, brush the tops with more of the egg. Then bake them for 10-12 minutes, or until the tops are nice and golden brown. Remove from the baking sheet and allow them to cool slightly on a baking rack.
Meanwhile, as the pastries are baking, mix up the frosting. To a small bowl add the powdered sugar, maple syrup, cinnamon and vanilla. Whisk the mixture slightly, then slowly begin adding the milk, ½ a tablespoon at a time. If you like a thicker frosting, just use ½ a tablespoon, but if you want it to be a bit thinner, add the full 1 ½ tablespoons. Then, continue whisking until there are no lumps and the frosting is smooth. Refrigerate until you are ready to use. Once the pop tarts have cooled slightly, drizzle or spread on the frosting.
I highly recommend eating these while they are still warm. However, if there happen to be leftovers, store them in an airtight container. What's your favorite fall treat?
Alyssa Ponticello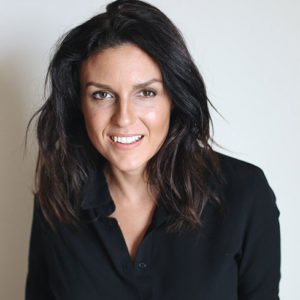 Alyssa Ponticello is an LA-based content creator and the founder + creative director of Runway Chef.
She adores the beach, has an unhealthy obsession with striped shirts, loves a good margarita and has a fierce sweet tooth. When she's not working, she can usually be found planning her next meal, her next outfit or her next getaway.