To my "dessert for breakfast" friends, this one's for you! Healthy easy baked apple recipe stuffed with homemade cinnamon granola, a dollop of Greek yogurt and a drizzle of honey. Packed with whole grains, fiber and protein, it's my healthier twist on apple pie a'la mode.
I, Alexandra, am a huge fan of making my own granola. Once you work your way through a few batches, you'll know that it really couldn't be easier. Plus, it's a great way to control the type and amount of sweetener. Of all the options out there, I tend to opt for natural sweeteners, like honey and maple syrup.
Yes, sugar is sugar, but at least these varieties come with a handful of vitamins and minerals. Every bit counts, right? Plus you can make the granola ahead of time for minimal assemble throughout the week…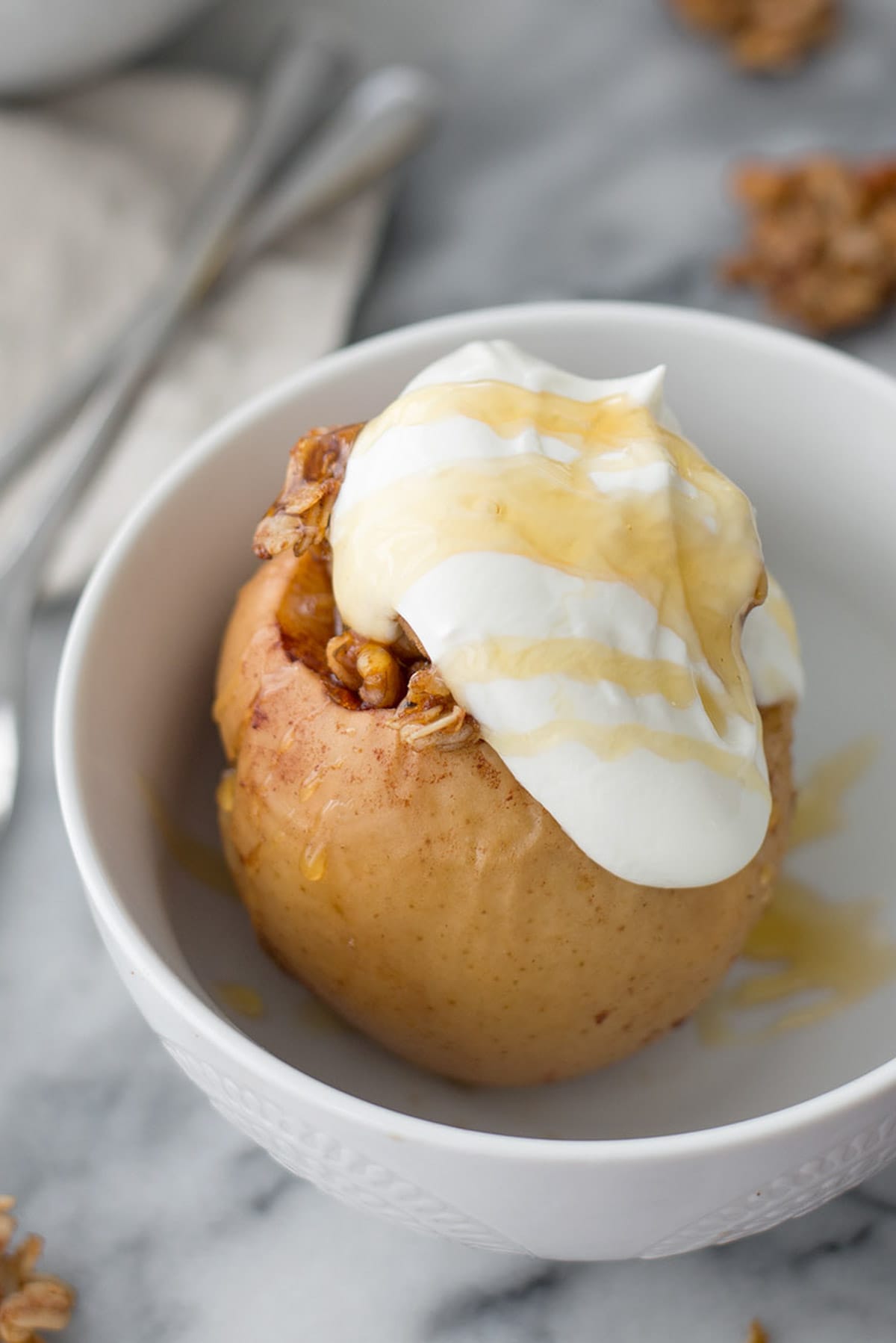 Healthy Easy Baked Apple Recipe with Spiced Granola and Yogurt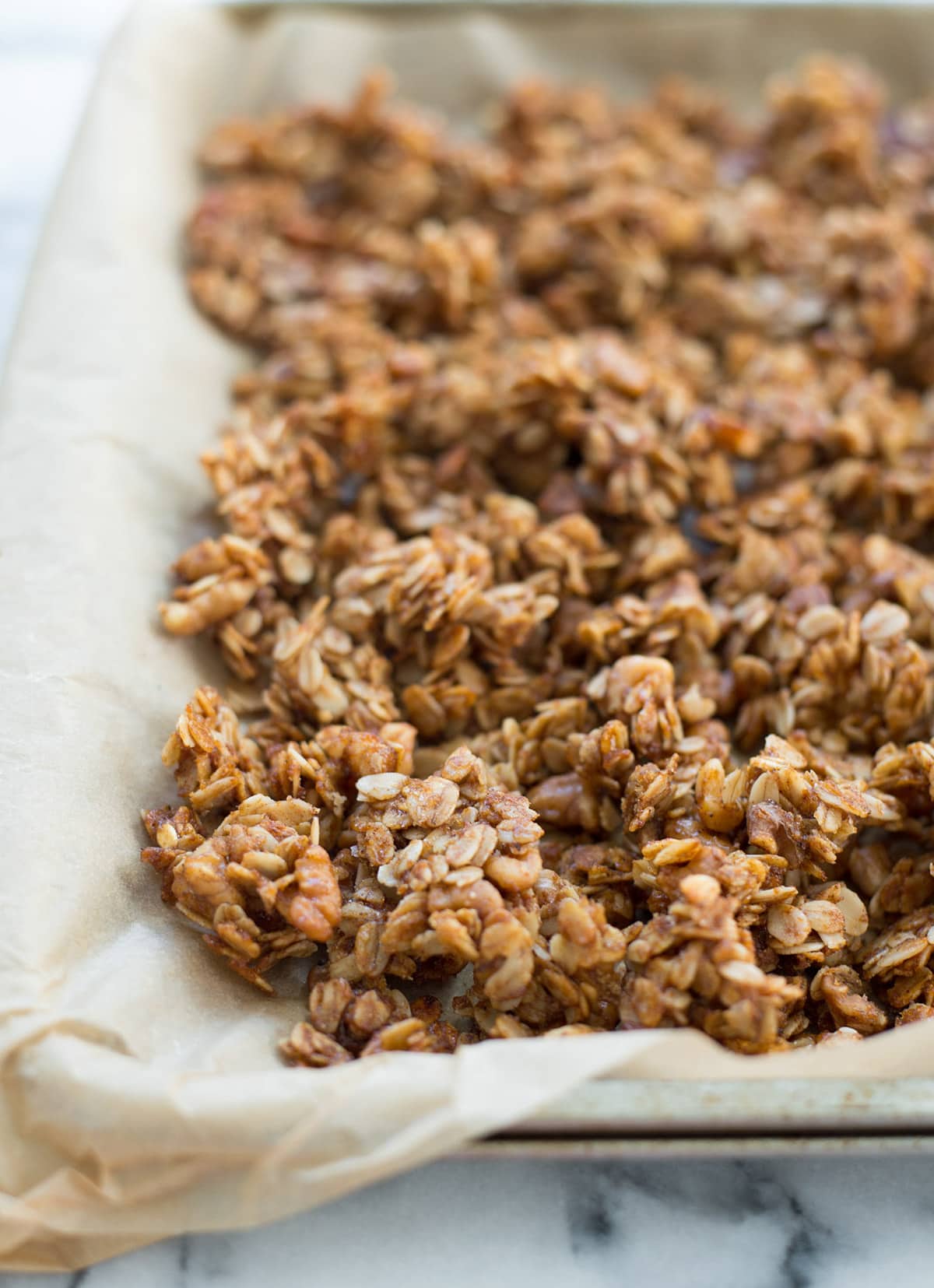 These stuffed apples can be made ahead of time, and reheated as needed. Place pre-cooked apple in a baking dish with a tablespoon or two of water in the bottom. Bake at 350 degrees for 5-10 minutes until apple is heated through. Then, top as normal. Make a batch of these granola-stuffed breakfast apples for dessert breakfast all week!
Healthy Easy Baked Apple Recipe with Spiced Granola and Yogurt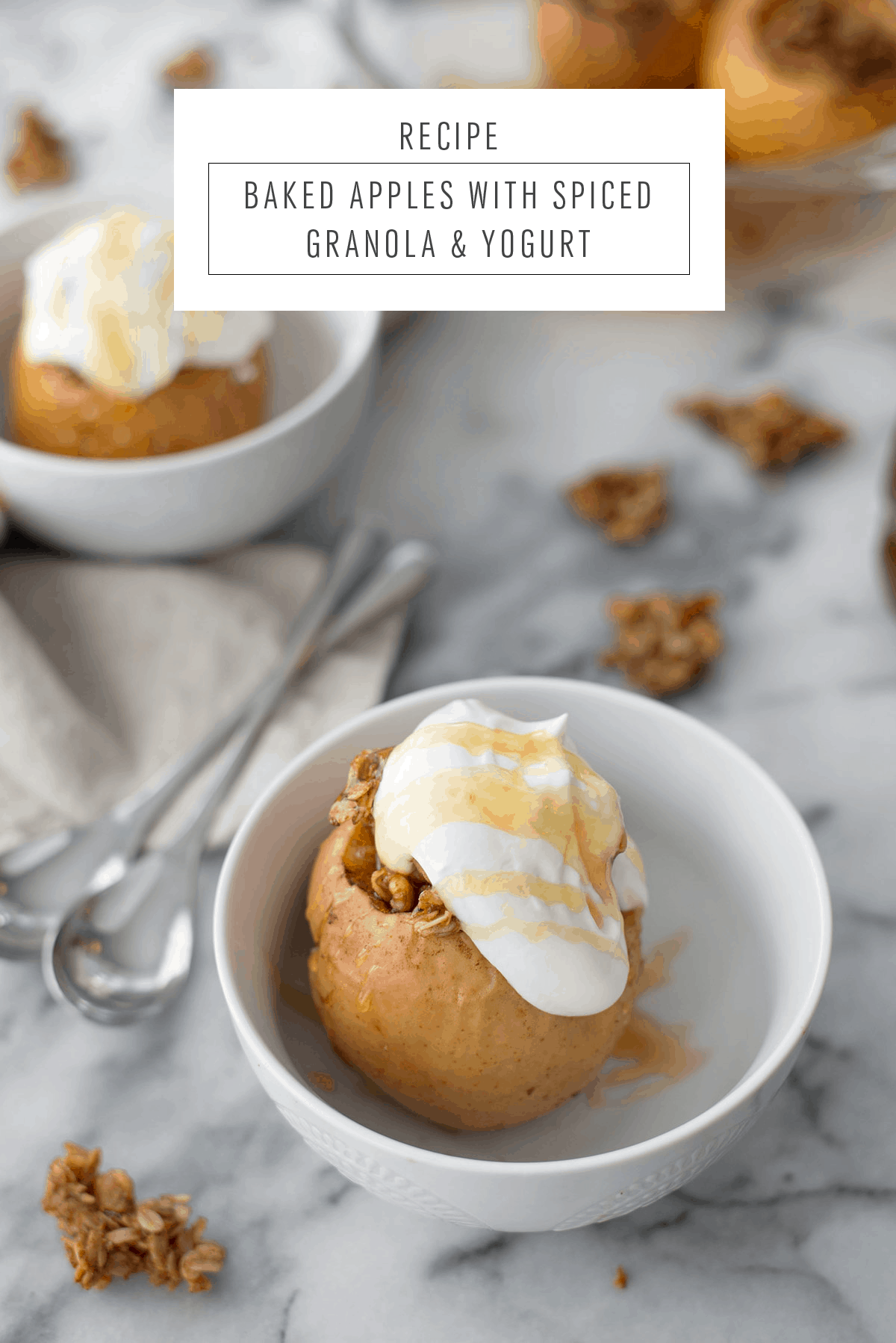 Pretty tempting, right?! What are your go-to recipes for the fall? Click here for more of our favorite fall recipes or see some perfect pairings below:
Alexandra Caspero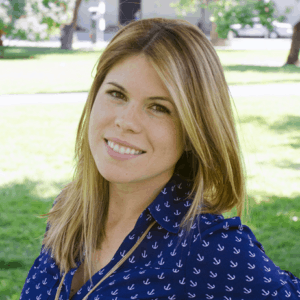 Alexandra Caspero is a Registered Dietitian and yoga instructor with a passion for travel, pasta and avocados. Her blog, Delish Knowledge, focuses on making whole-food eating deliciously simple.