Quick & Easy Flavored Popcorn Recipes — Planning a family movie night? Here are 4 of the best popcorn recipes you can make in just a few minutes…
When it comes to snacks, popcorn is a favorite at my house. And what's not to love? It's a healthy wholesome serving of whole grains that's a lot of fun to eat!
But it also loses a little (ok, a lot) of its charm when you look at the ingredient list on your average bag of pre-made or microwave popcorn.
There's so many unnecessary and unpronounceable ingredients (at least for me, Rebecca) for something that should be so simple!
Popcorn is so, so easy to make yourself! You really don't need all of the pre-made options.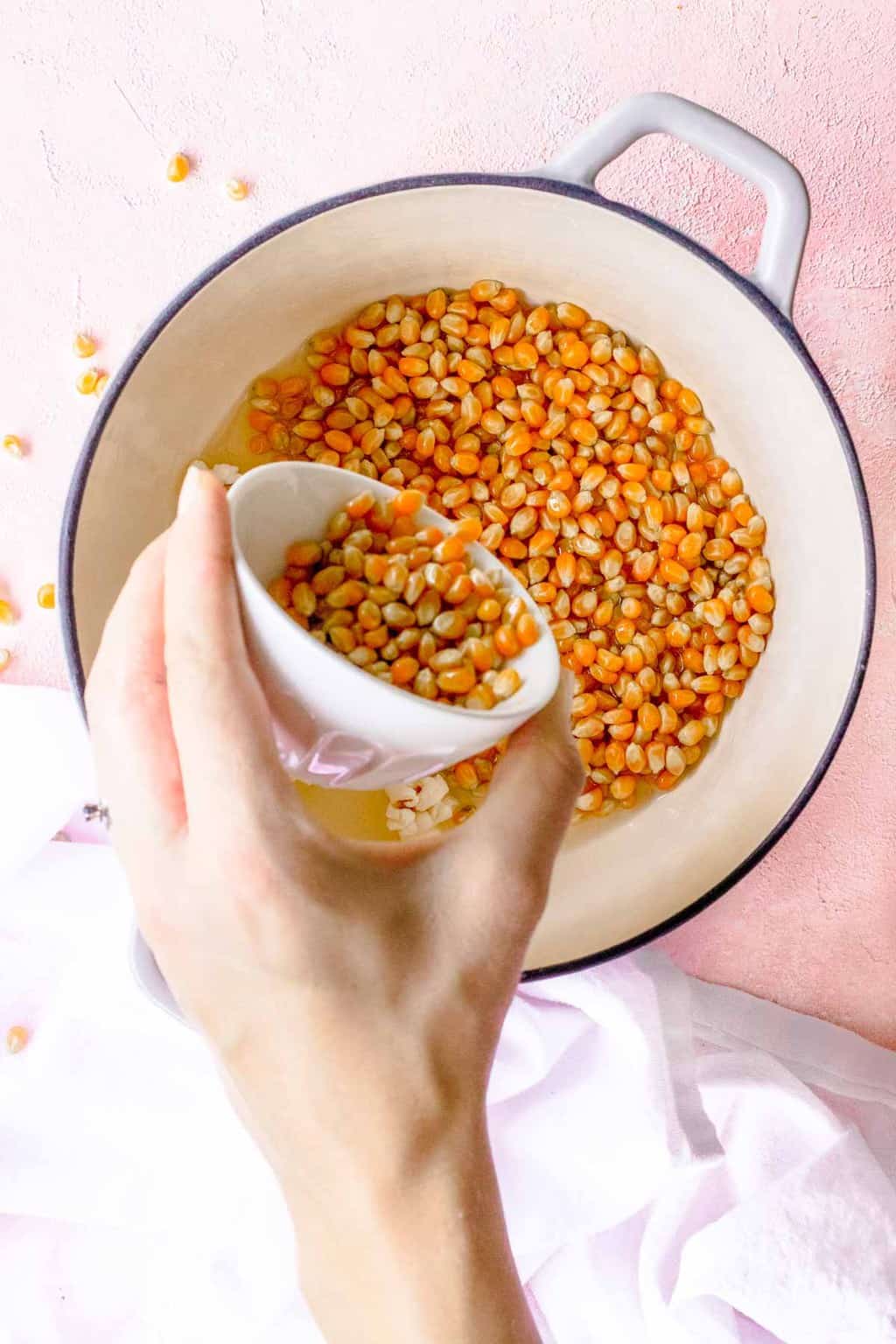 Different Ways To Make Flavored Popcorn At Home
There are several different options for getting the popped goodness if you love popcorn for a movie or game night at home.
The air-popper method:
This method is incredibly simple and low-mess. The popcorn can end up a bit less tender and you need a special piece of equipment, but it's also a great low-fat option!
The brown paper bag method:
This may be the easiest option on the list! Just throw some kernels into a brown paper bag, fold down the top, and toss it in the microwave for a couple of minutes. It's still a low fat snack, and then you can just toss the bag when you're finished!
The stovetop popcorn method:
As I mentioned above, this one is my favorite (and the method I'm showing in the pictures). It tastes the best and only requires equipment that you already have in your kitchen.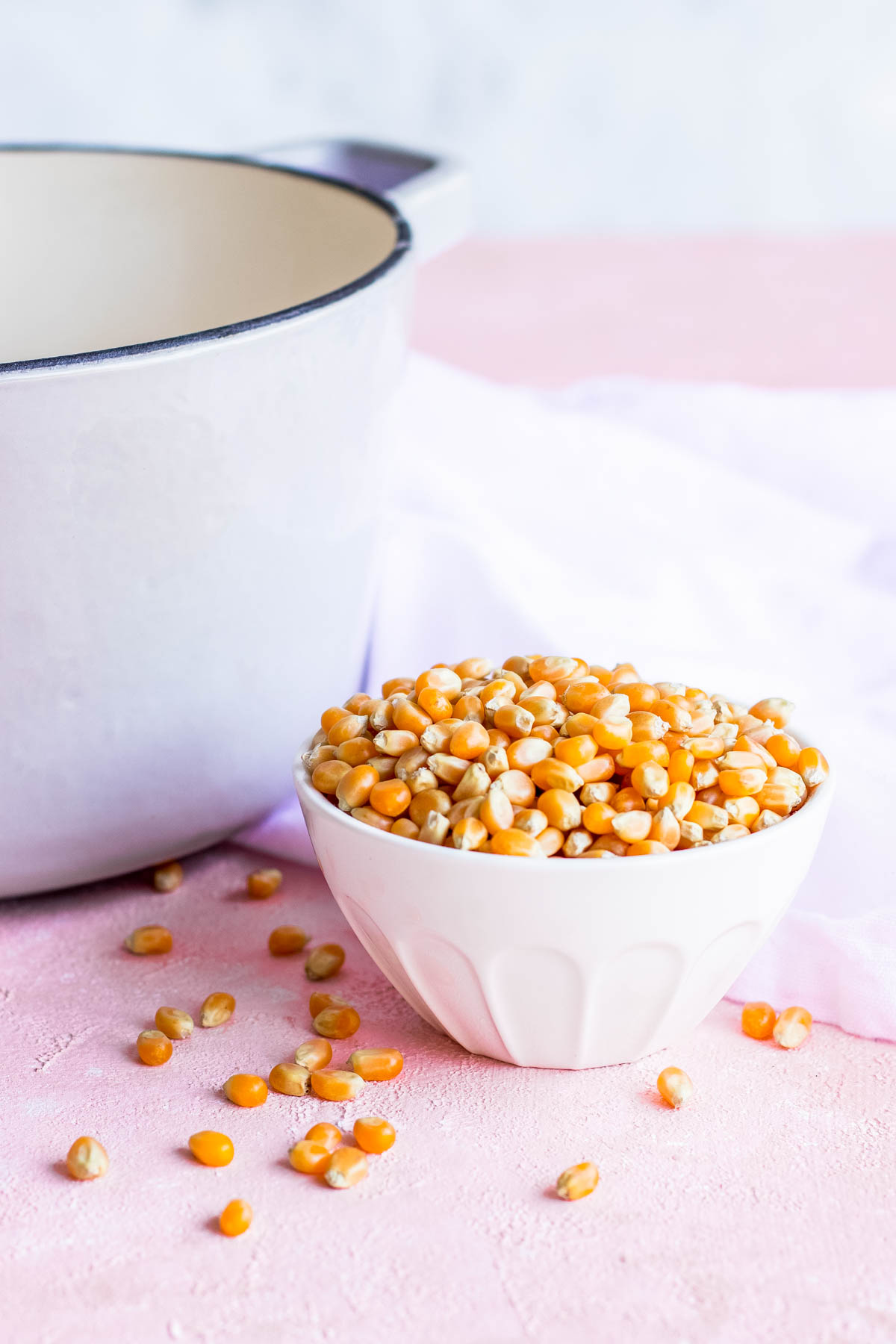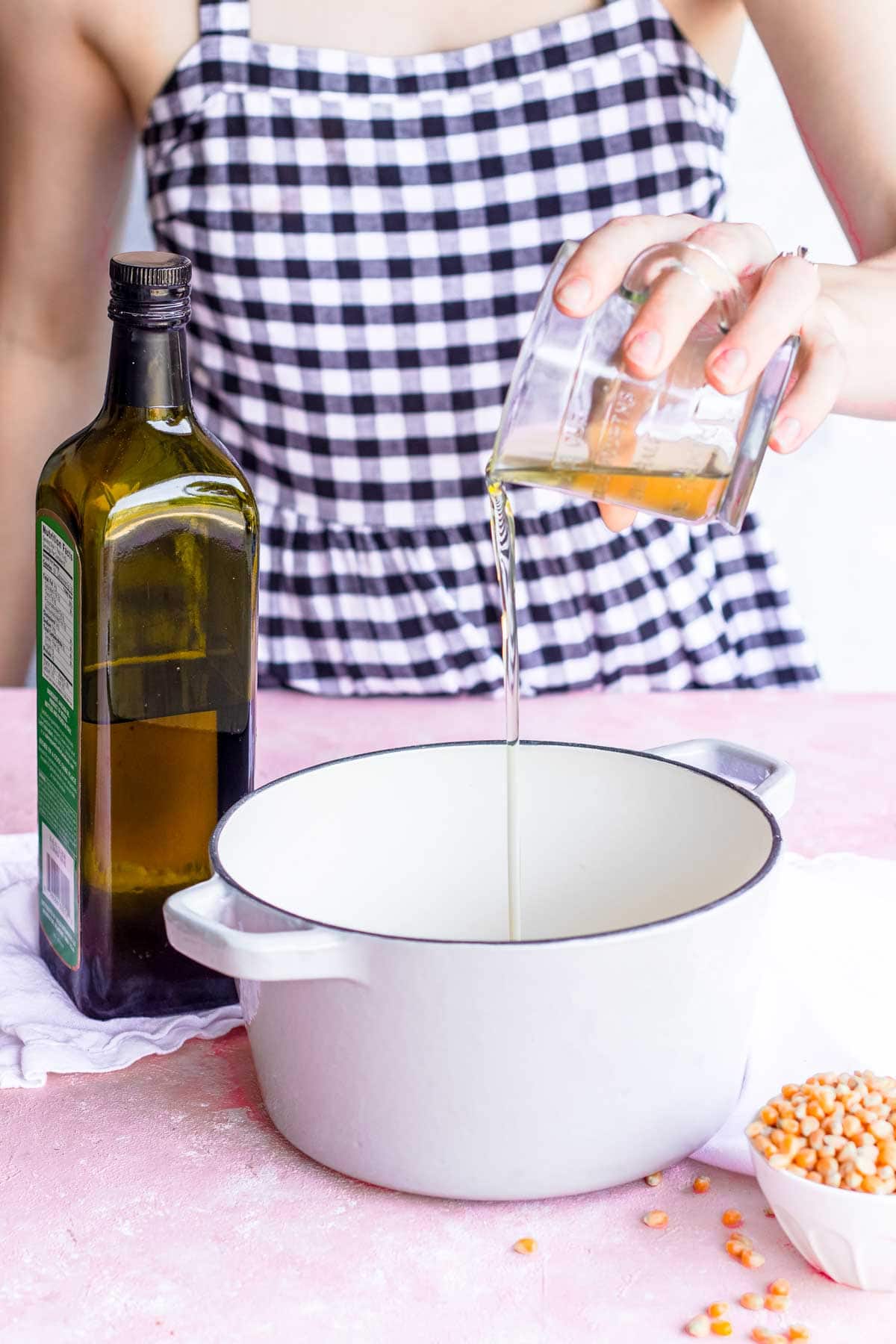 Best Popcorn Topping Ideas
Let's be honest, a large bowl of popped popcorn is really only as good as it's toppings.
While melted butter and salt will always be one of my personal favorites (you can't go wrong with butter!), there are other great options that offer a lot of variety.
Here are few ideas for you to mix and match along with them to make your own gourmet popcorn or flavored popcorn combination:
brown sugar
sprinkles for the kids
sugar for a classic kettle corn
toasted coconut
grated parmesan for cheese popcorn
caramel drizzle
peanut butter (this is coming from a currently pregnant woman, ha!)
honey
flavored butter
dried herbs
sriracha for a little kick
seasoned powders
Himalayan or black sea salt
The Best Time To Add Popcorn Toppings
It's always best to add your toppings when the popcorn is freshly popped or still warmed to medium heat so that they really soak up the flavor.
You can place the popcorn in a large bowl and lightly toss to coat it well.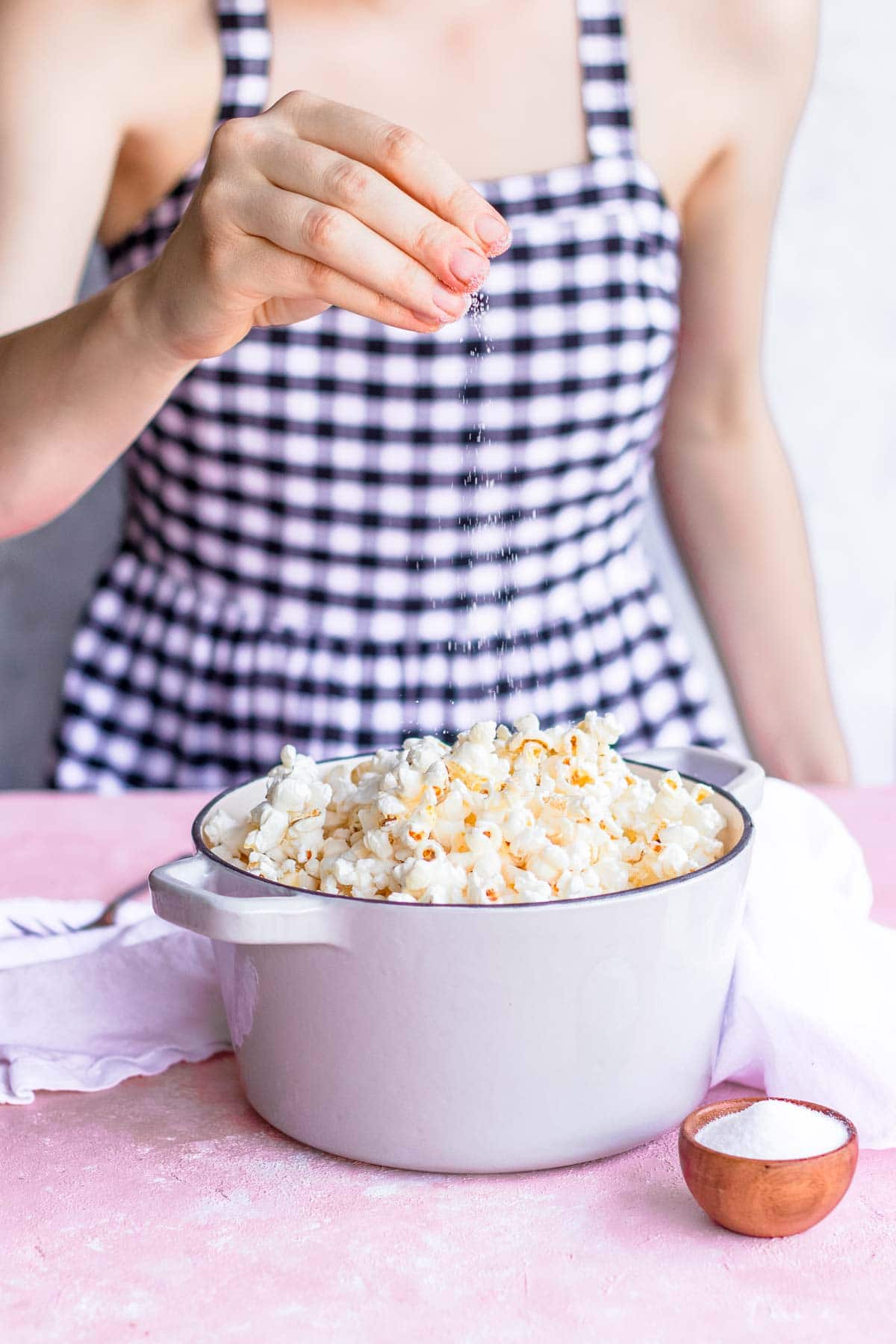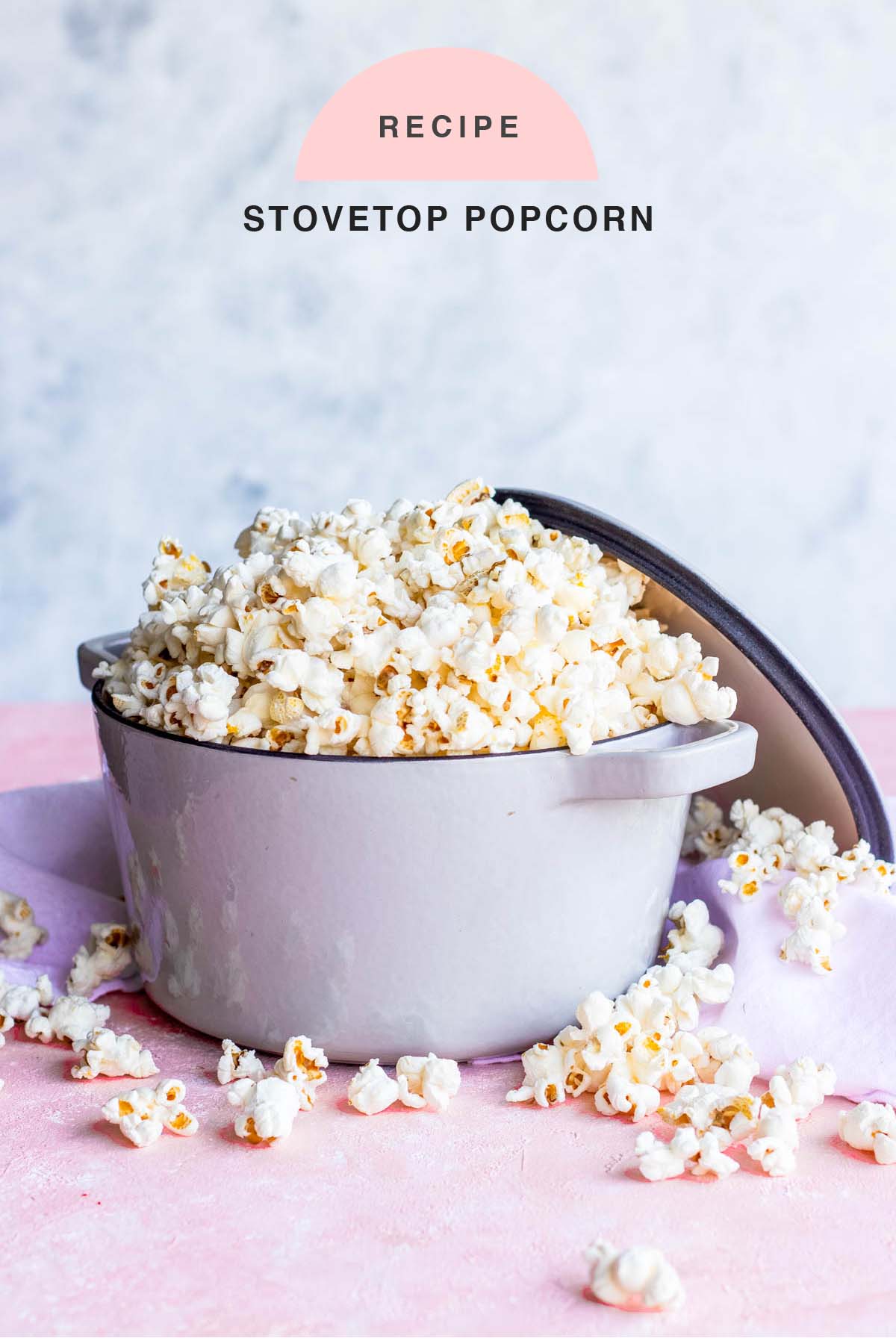 How To Make Popcorn On The Stovetop
All you need is a large pot with a lid, a cup of popcorn kernels, and an oil of your choice.
An oil with a high smoke temperature is ideal. Coconut oil or avocado oil are my favorites, but you could also use canola, vegetable, or sesame oil.
Any of these are better than the plain old corn syrup kind for making your own flavored popcorn.
Can You Flavor Popcorn Before Popping?
With just a few tips, you can make your popcorn more exciting. Coat the unpopped kernels with oil and the seasoning of your choice before popping to get great flavor and less salty goodness on top when eating!
What Is Healthy To Put On Popcorn?
You can spice up your popcorn in a healthy way by adding hot sauce or melting some cheese on top. You also might try sprinkling balsamic vinegar and eating it with pickles, jalapeños peppers for something different!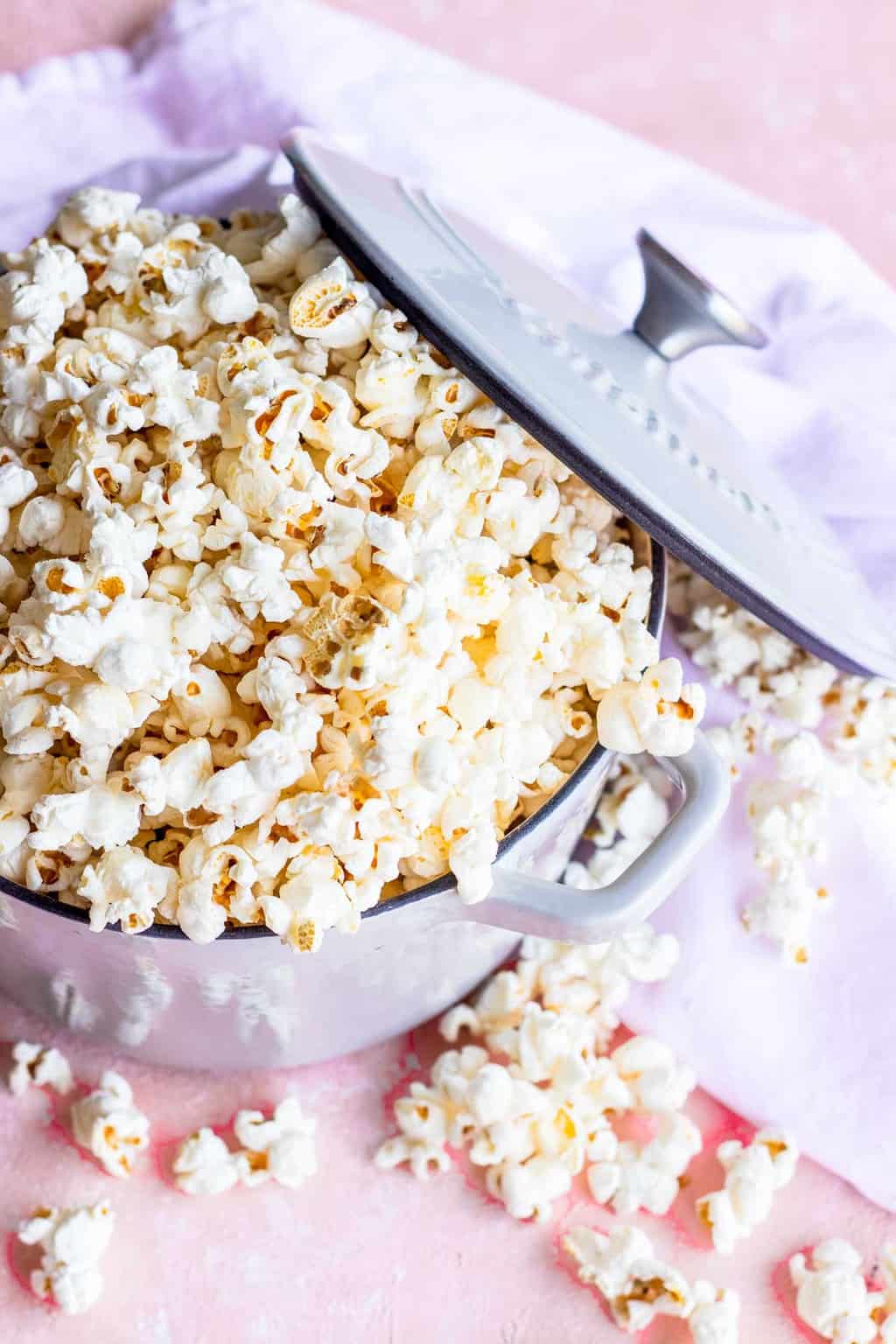 Once you've made your popcorn, the seasoning options are endless! We've made most of our popcorn recipes to make 12 cups of popped popcorn, but you could easily increase it to 16 cups if you have a larger group, too.
Below are four easy popcorn recipes and popcorn toppings, but don't forget to check out our funfetti popcorn recipe right here, too!
More Healthy Recipes
And in case you're looking for additional healthy dinner or snack pairing ideas, here are a few of our favorites below —
Classic Butter And Salt Popcorn
Honey Butter Popcorn
How To Make Stovetop Popcorn
Black Pepper And Parmesan Popcorn
And in case you're looking for a few cocktail recipes to go along with these for your movie night, here are some of our favorites —
Don't forget to share your popcorn creations with us on Instagram using the hashtag #sugarandclothloves. We always love seeing all of your creations! And if you're looking for more quick and delicious recipes you can find them all right here with a few cocktails to go along with them!