White Chocolate Funfetti Popcorn — Does anyone else ever hit the middle of the afternoon and just need a sweet little pick me up? That's when recipes like this White Chocolate Funfetti Popcorn come in very, very handy.
It's quick and easy. It's sweet with just a hint of salty. And best of all, it's got sprinkles. Who doesn't love adding a dose of color and brightness to their food?
Funfetti just makes everything happier. AND it also makes it so much more appealing to kids.
You wouldn't believe how quiet my house gets when I hand out bowls of this White Chocolate Funfetti Popcorn to my boys for a snack! They also love this Pumpkin Pie Kettle Corn recipe too!…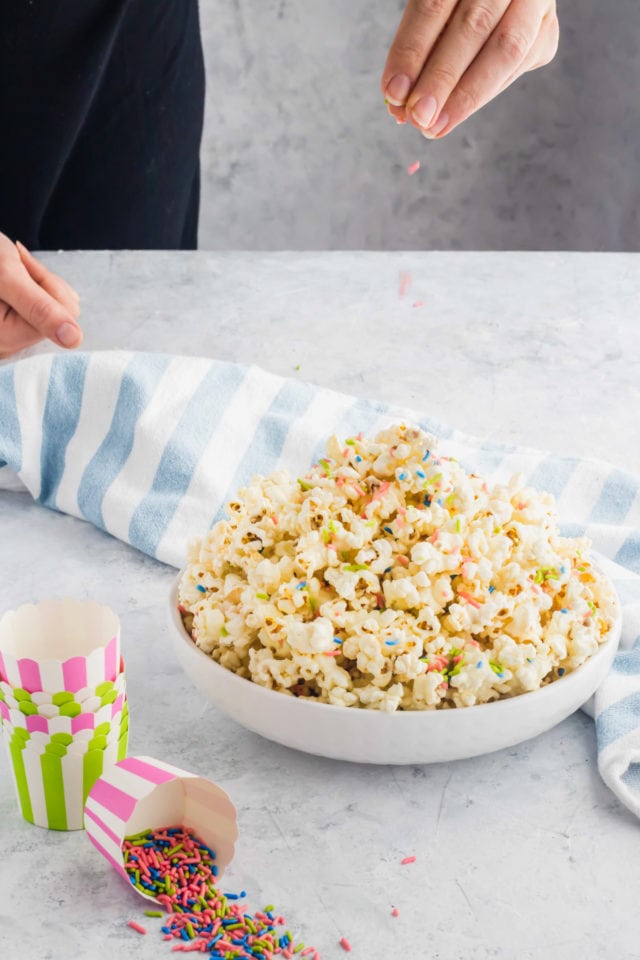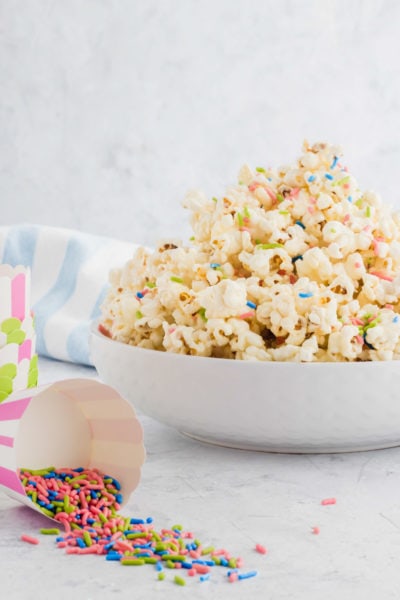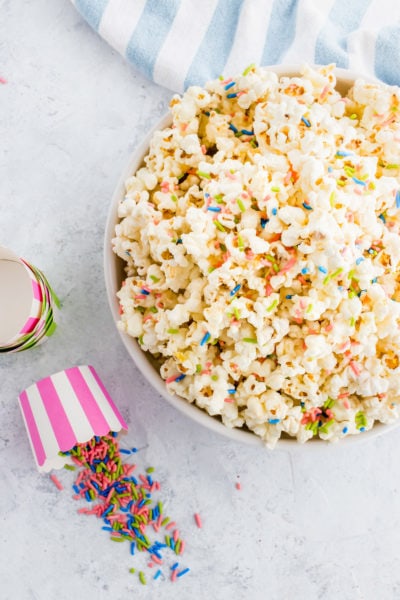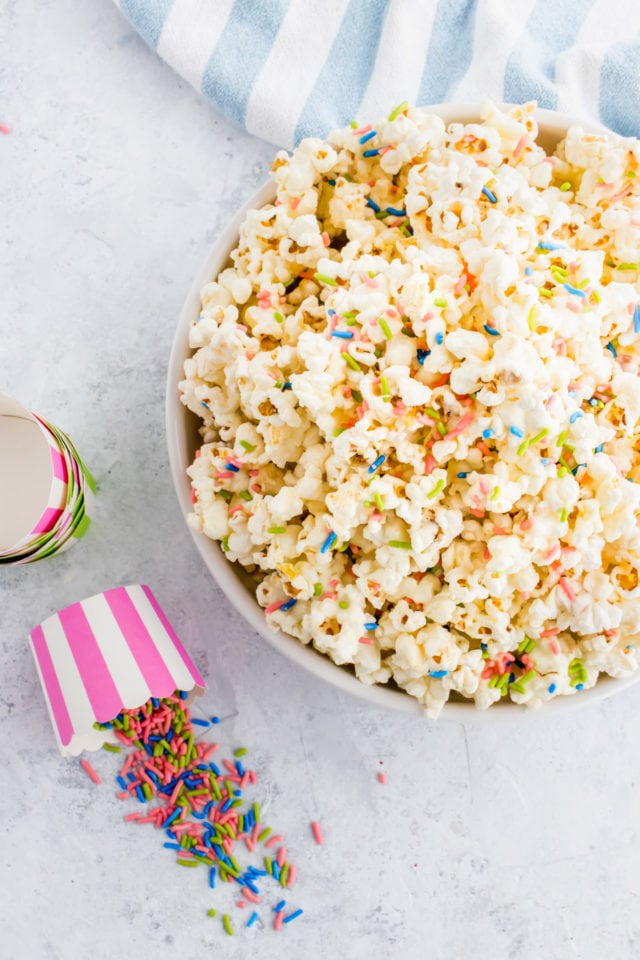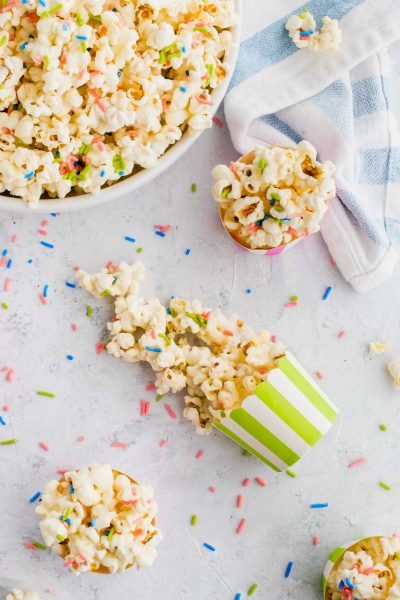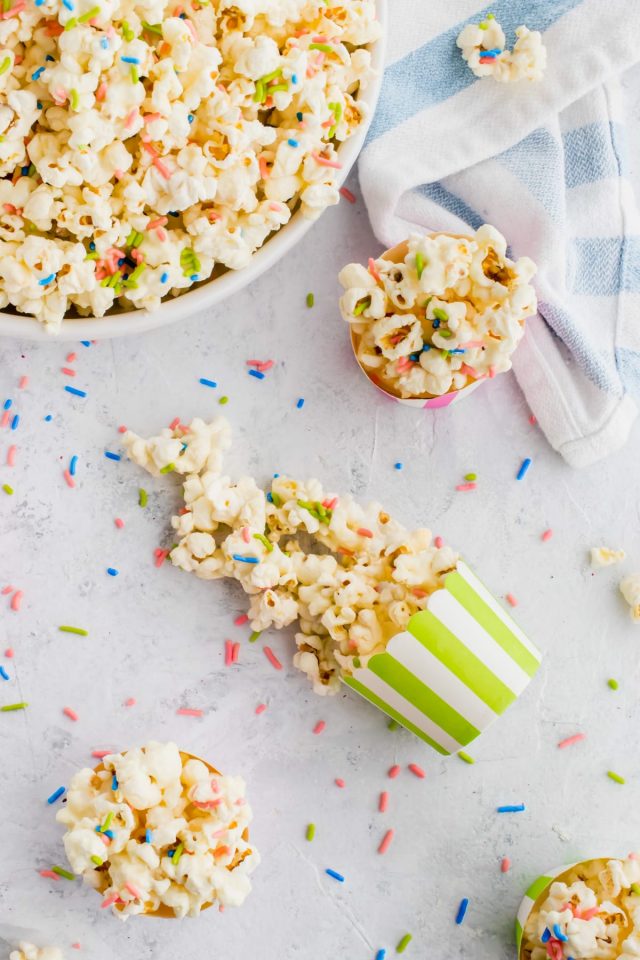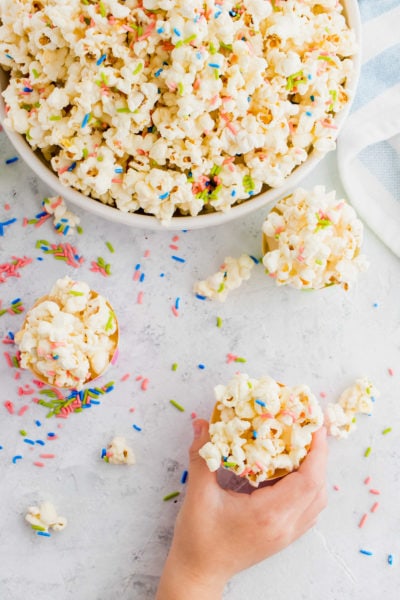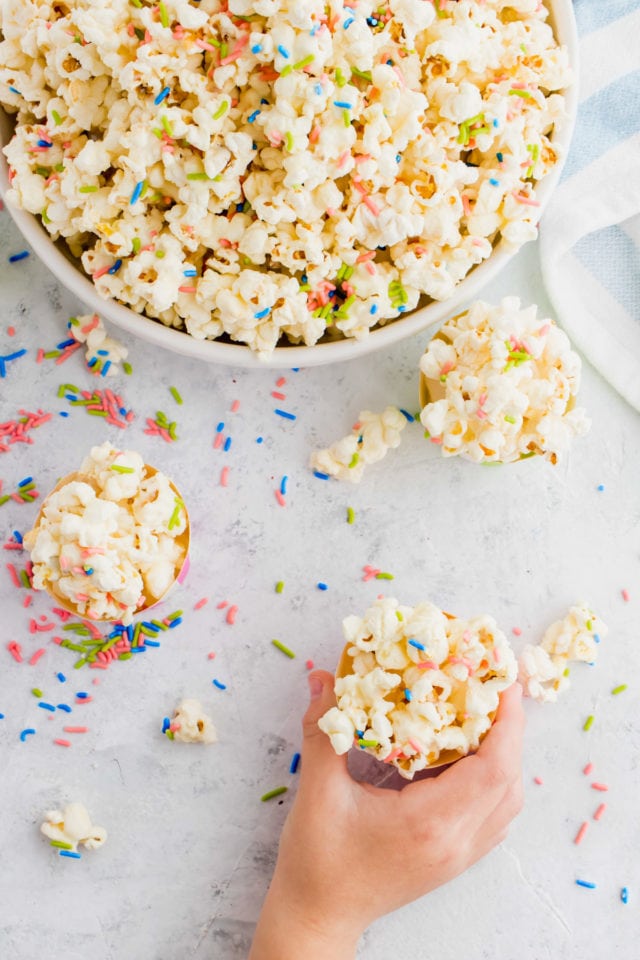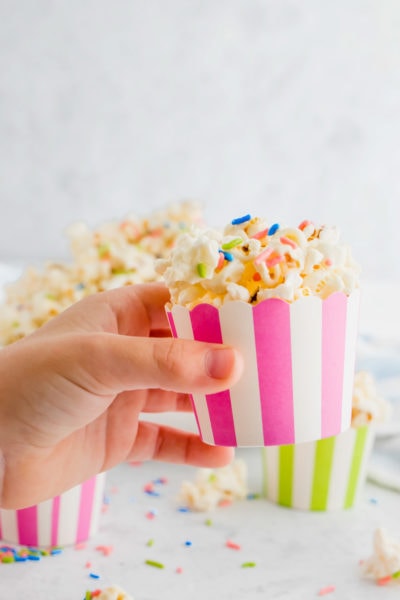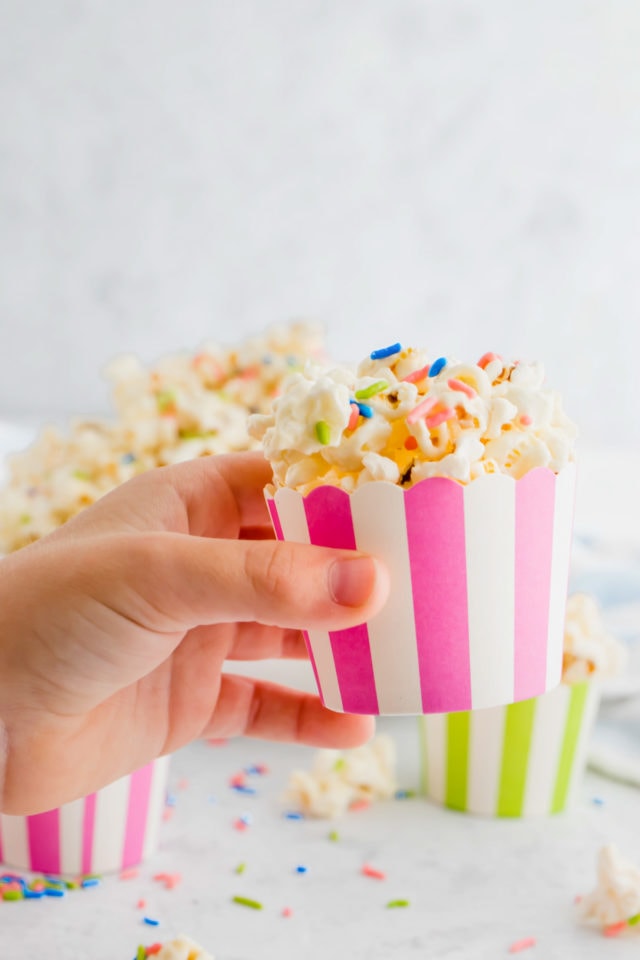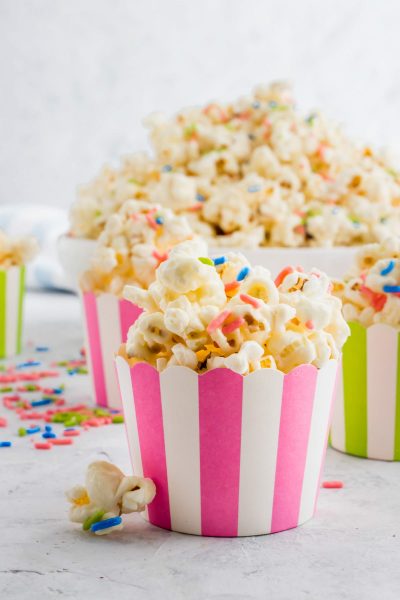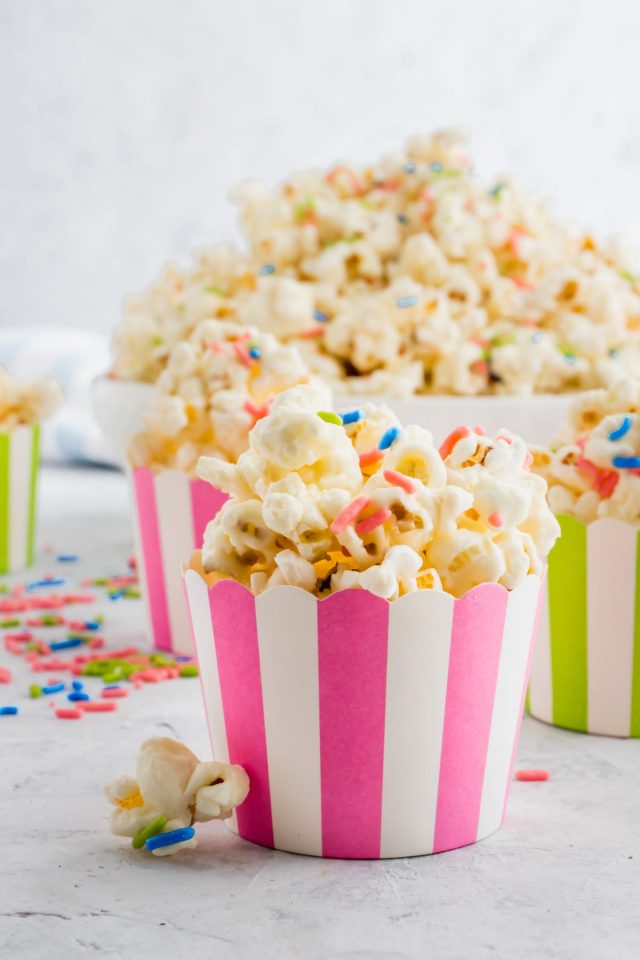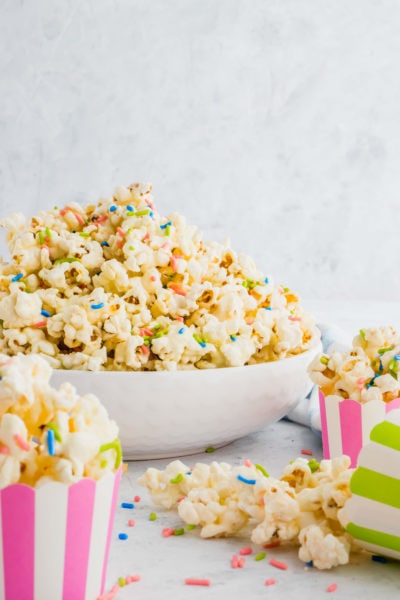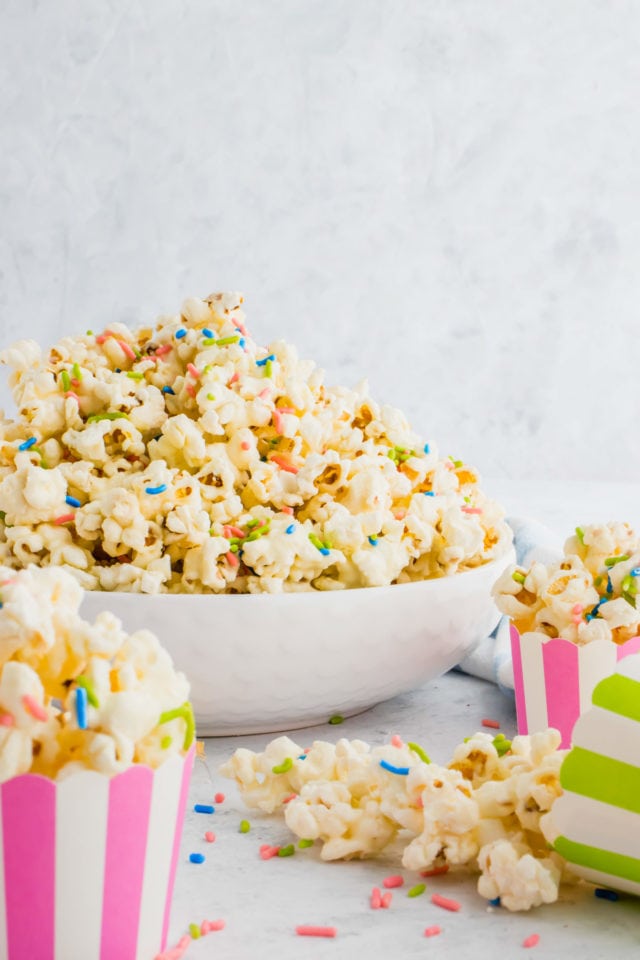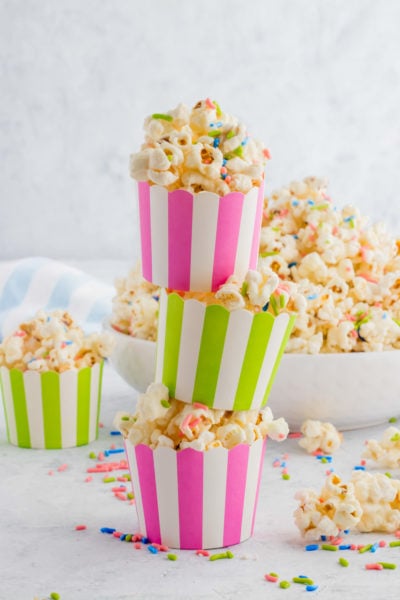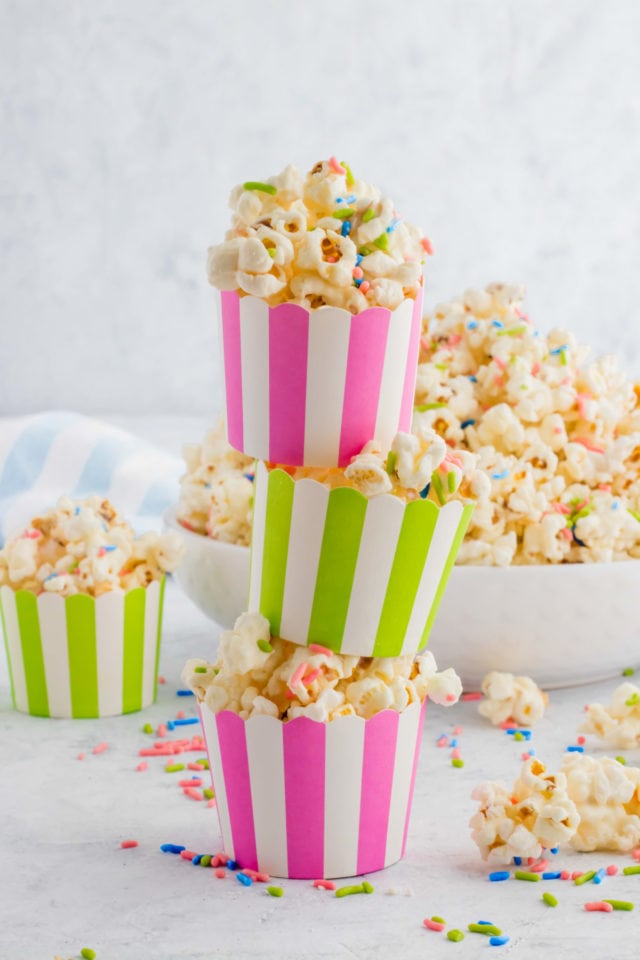 When it comes to the popcorn, I like popping mine on the stove top with a little coconut oil. But you can use any popcorn you like.
If you use some that's flavored or seasoned (like the microwave bagged kind), I would recommend skipping the salt—you don't want it to be too savory!
The idea is to have just a hint of salt to offset the sweetness of the white chocolate. Let's talk sprinkles next.
I don't recommend colored sugars or nonpareils (the tiny little balls). But Jimmies (the long, skinny variety) or confetti sprinkles (the flat discs or shaped ones) stick to the popcorn well.
And if you want to make a custom mix, any craft store with a cake decorating and baking section should have a variety of colors and shapes. Therefore, you can make your own mix to customize colors.
That means you can customize this popcorn for parties (click here for some football watch party inspiration) and holidays. Green and red for Christmas, hearts for Valentine's Day, a rainbow mix just because…the possibilities are endless!
Don't forget to share your popcorn creations with us on Instagram using the hashtag #sugarandclothloves, we love seeing all of your creations!
Rebecca Neidhart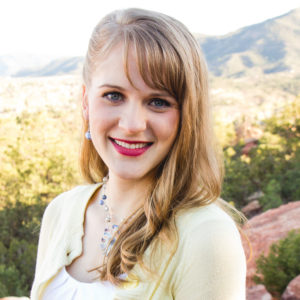 By day she's a crime-fighting, baby wrangling super mom, and by night (and nap-times) she uses her experience cooking for 9 siblings and passion for cookbooks to create the beautiful recipes and photos behind Good Things Baking Co.