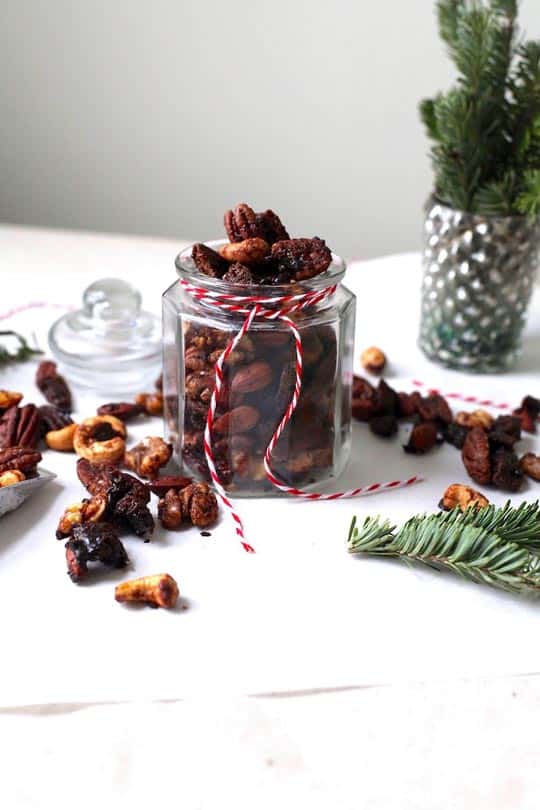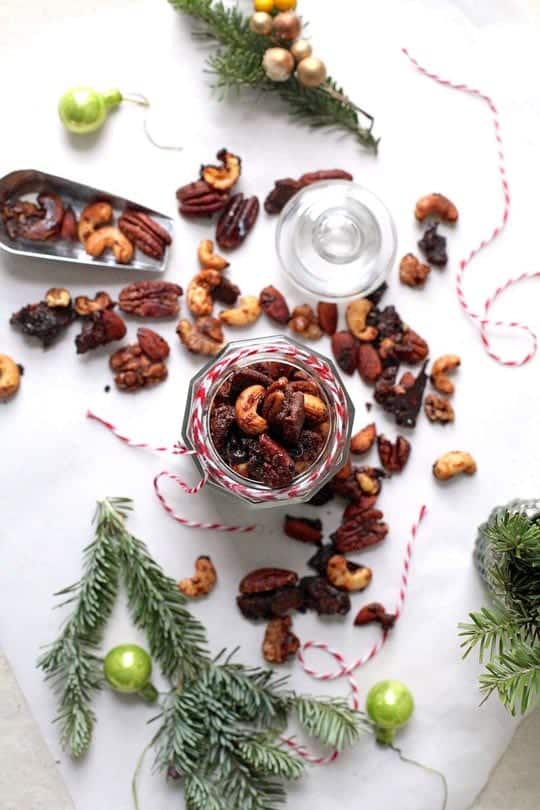 I, Alyssa, think I speak for everyone when I say that one of the best things about the holidays is all of the treats. The delicious way they taste, the wonderful smells they omit, the people you get to share them with…it's all such a fun part of the season. The only downside is how long many of the things can take to make. "Let sit for 2 hours", "Chill overnight", "Refrigerate until set", etc….I mean, sometimes you just want a treat right now, am I right or am I right?!
If you answered yes, then this gingerbread candied nuts recipe is definitely for you. They have all the tastes and smells of the season, but take less than 30 minutes to make (plus a little cooling time, because burnt tongues are no fun!). Oh, and did I mention that there are actual gingerbread cookie pieces in the clusters?!! I knoooow…

Gingerbread Candied Nuts Ingredients:
4 tablespoons of unsalted butter
3 tablespoons molasses
4 tablespoons brown sugar
1 teaspoon cinnamon
2 ½ teaspoons ground ginger
1/8 teaspoon ground nutmeg
Large pinch of salt
4 cups of assorted nuts (I used 1 cup each of pecans, walnuts, almonds and cashews)
1 cup of ginger snaps or gingerbread cookies, broken into small pieces
Preheat the oven to 350 degrees. Line a baking sheet with parchment paper or a silpat mat and set aside.
In a large pot, set over a medium heat burner, melt the butter. Once it has melted, add in the molasses, sugar and spices and stir to combine. Toss in the nuts and cookie pieces and mix until everything is coated.
Spread the nut mixture out on the lined baking sheet. Bake for about 15-20 minutes, or until the nuts have started to brown and the sugar/butter mixture is bubbling a bit. Remove from the oven and allow them to cool and harden (FYI, the cookie pieces may seem like they're a bit soggy, but I promise they harden right up). Once cool, break the nuts apart and enjoy. Store them in an airtight container.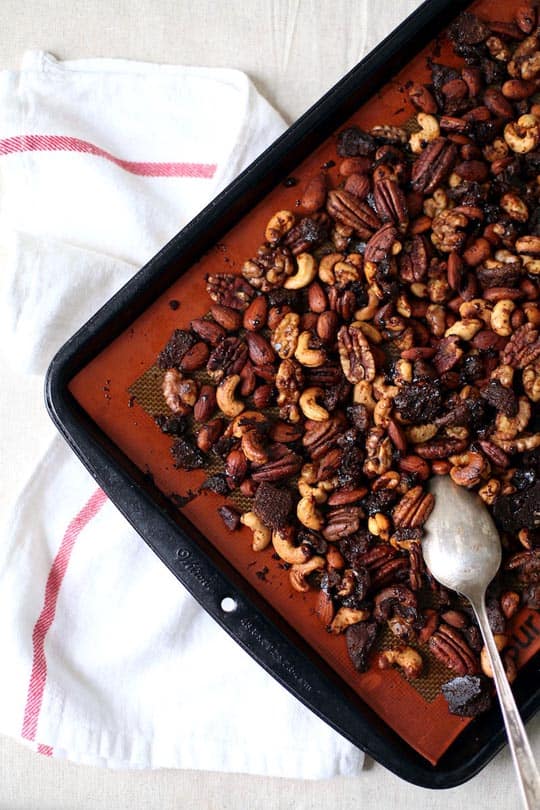 Enjoy them as an afternoon snack, put some out in a bowl at a holiday party (if you can somehow manage to share), or package them up in cute jars to give as gifts all season long.
Alyssa Ponticello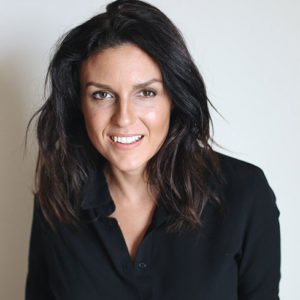 Alyssa Ponticello is an LA-based content creator and the founder + creative director of Runway Chef.
She adores the beach, has an unhealthy obsession with striped shirts, loves a good margarita and has a fierce sweet tooth. When she's not working, she can usually be found planning her next meal, her next outfit or her next getaway.