photos and recipe contributed by Nanette of Cultural Chromatics
I have to admit, I lived the first 20 years of my life not knowing what the amazingness of Irish Soda bread was. Then one fateful summer day, my friend brought back a loaf from her local grocery store, saying, "Have you ever tried Irish Soda Bread? It's pretty good." I tore off a piece, not expecting much, and took a bite. And with that bite, I was converted. Converted into a huge fan of the deliciousness that is Irish Soda bread.
So, I decided to try my own version of the bread– an easier recipe that doesn't call for yeast. It's a bit of a cross between a dense bread and a scone, which melts perfectly in your mouth with coffee. And it's not terribly sweet, which makes it an ideal breakfast for a weekday morning!
Ingredients:
2 cups wheat flour
2 cups all purpose flour (if you don't have wheat, you can also just use 4 cups all purpose flour)
3/4 cup sugar
1 tablespoon baking powder
1 tablespoon baking soda
1 tsp salt
6 tablespoons cold butter, cut into cubes
1.5 cup raisins
2 tablespoons caraway seeds
1 egg, beaten
1.5 cup butter milk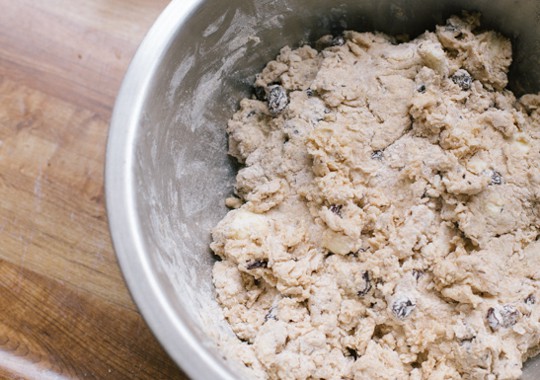 Begin by preheating the oven to 425 degrees, and spray a muffin pan with cooking oil. Then, combine the flour, sugar, salt, baking powder, baking soda in a food processor. Quickly pulse so it's just mixed, then add the butter. Add the butter and pulse until it's just combined and resembles a coarse meal. If you don't have a food processor, you can do the same thing and cut the butter into the flour mixture using two butter knives.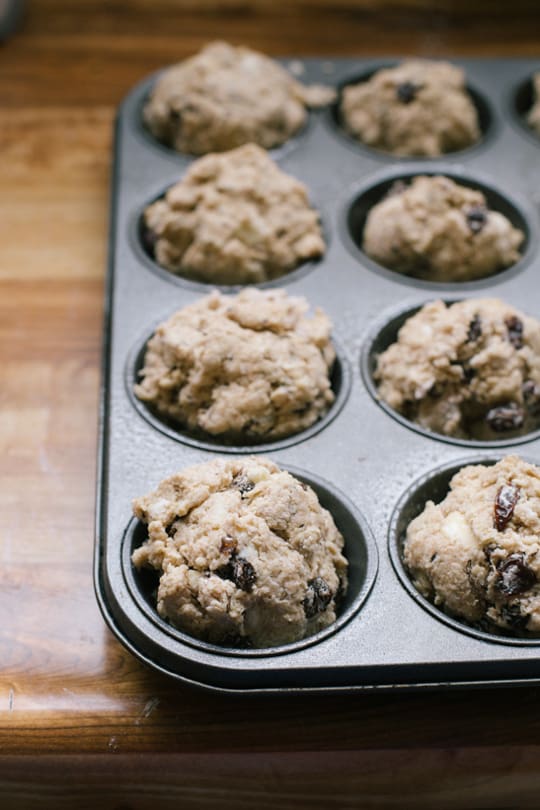 Transfer the flour and butter mixture into a large bowl, and mix in the raisins and the caraway seeds. Then, make a well in the middle and pour in the buttermilk and the egg. Gently knead until it's just combined– do not over mix or the bread will turn out too dry.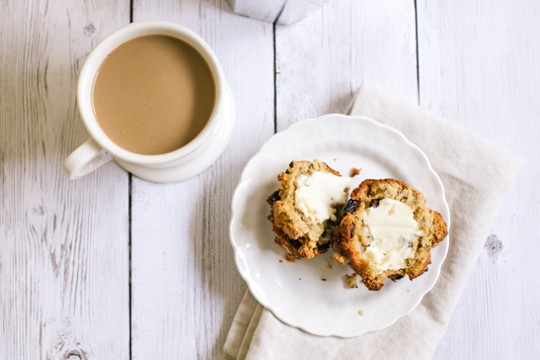 Fill the muffin tins with the dough and bake for about 30 minutes, or until the tops are lightly browned. Enjoy with a piping hot beverage!