Banana bread is one of those classic stand-by's that never get old. In fact, I, Alyssa, feel like it was essentially a staple in our house when I was growing up. It's perfect for breakfast, a snack or dessert. Plus, it's a great way to use up over-ripe bananas, which, if we're being honest, who doesn't always have a few of those hanging around?
While a classic never goes out of style, it's fun to switch things up every once and a while. Enter this banana bread with whipped mocha mascarpone topping. Typically, when it comes to banana bread, I'm a purist in that I think it tastes better without any added nuts, other fruit or chocolate chips. However, for this recipe, chocolate chips in the bread aren't an option, they're a necessity. Not only do they make the bread itself yummier, they're also perfect for bringing out the flavors of the mascarpone topping.
Speaking of the topping, it's so good you may want to skip the bread altogether and eat it straight from the spoon. Don't worry. I won't judge you if you do.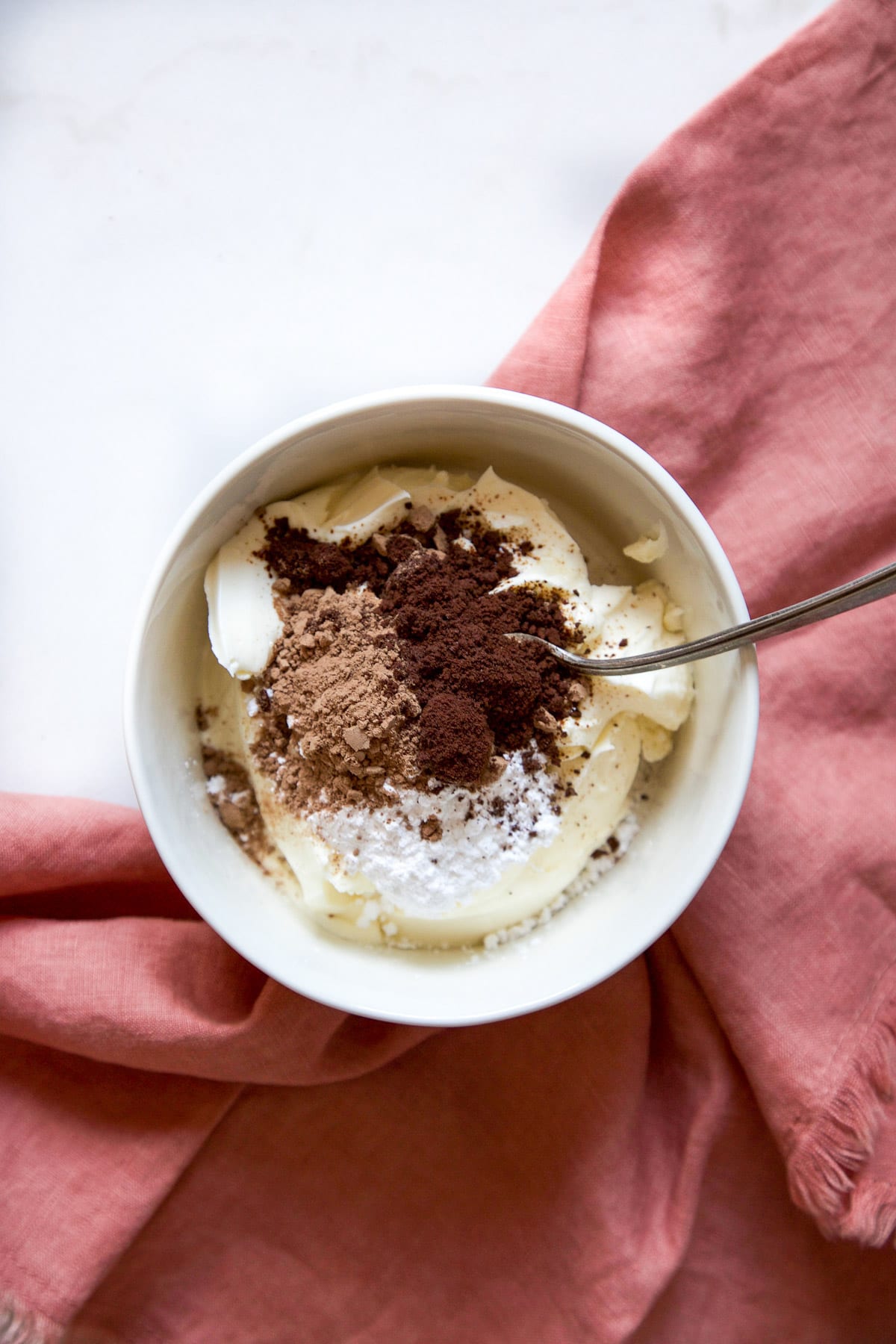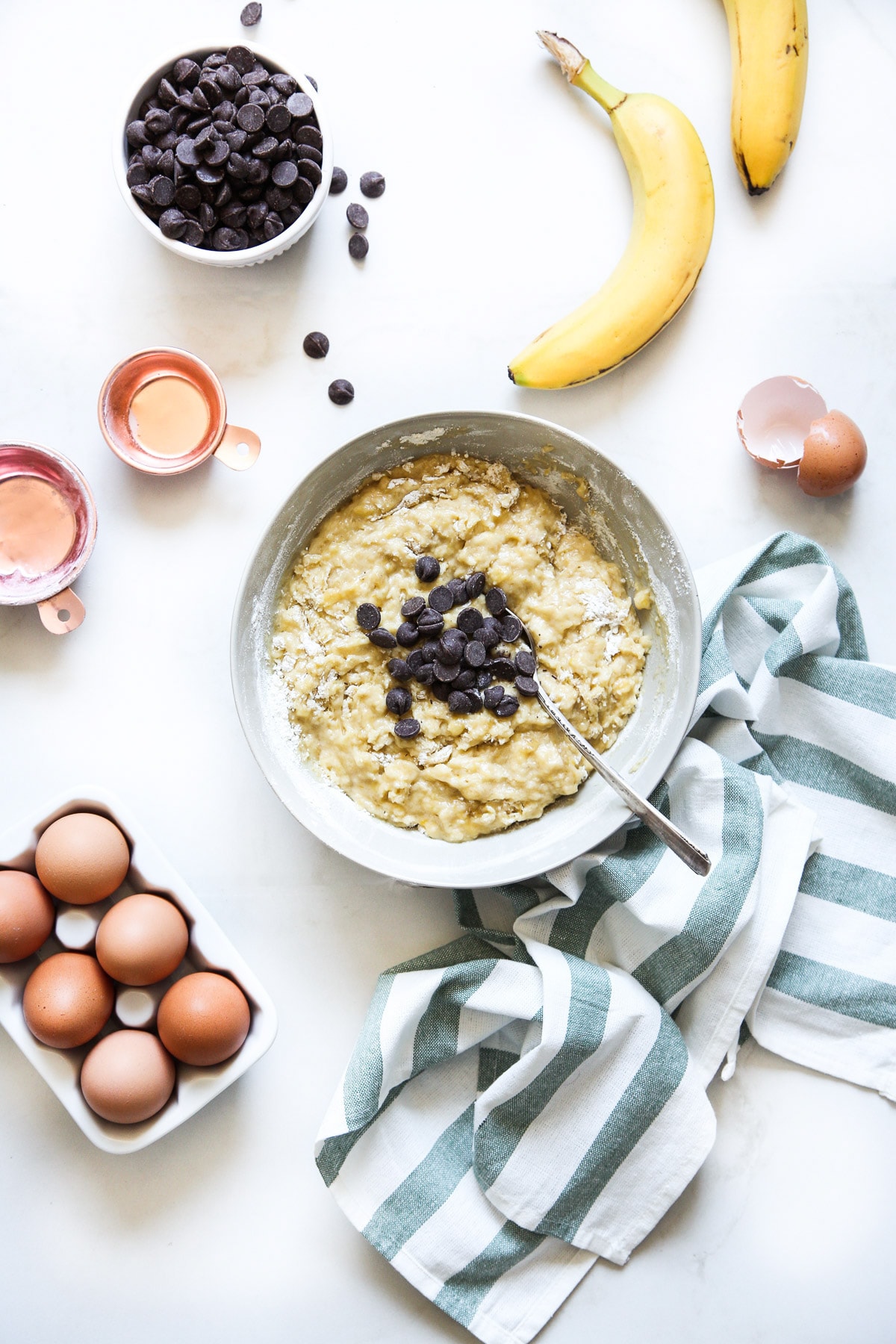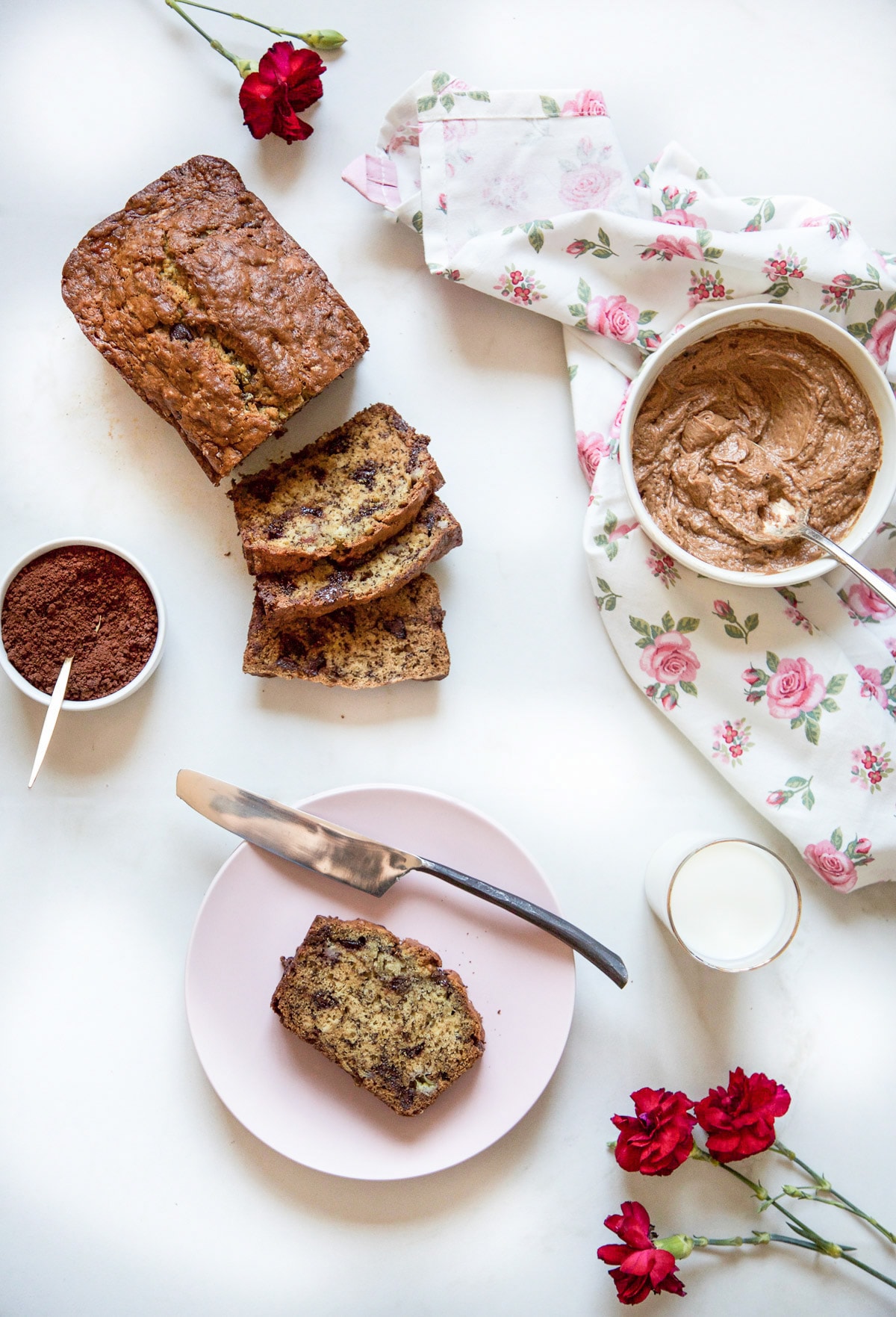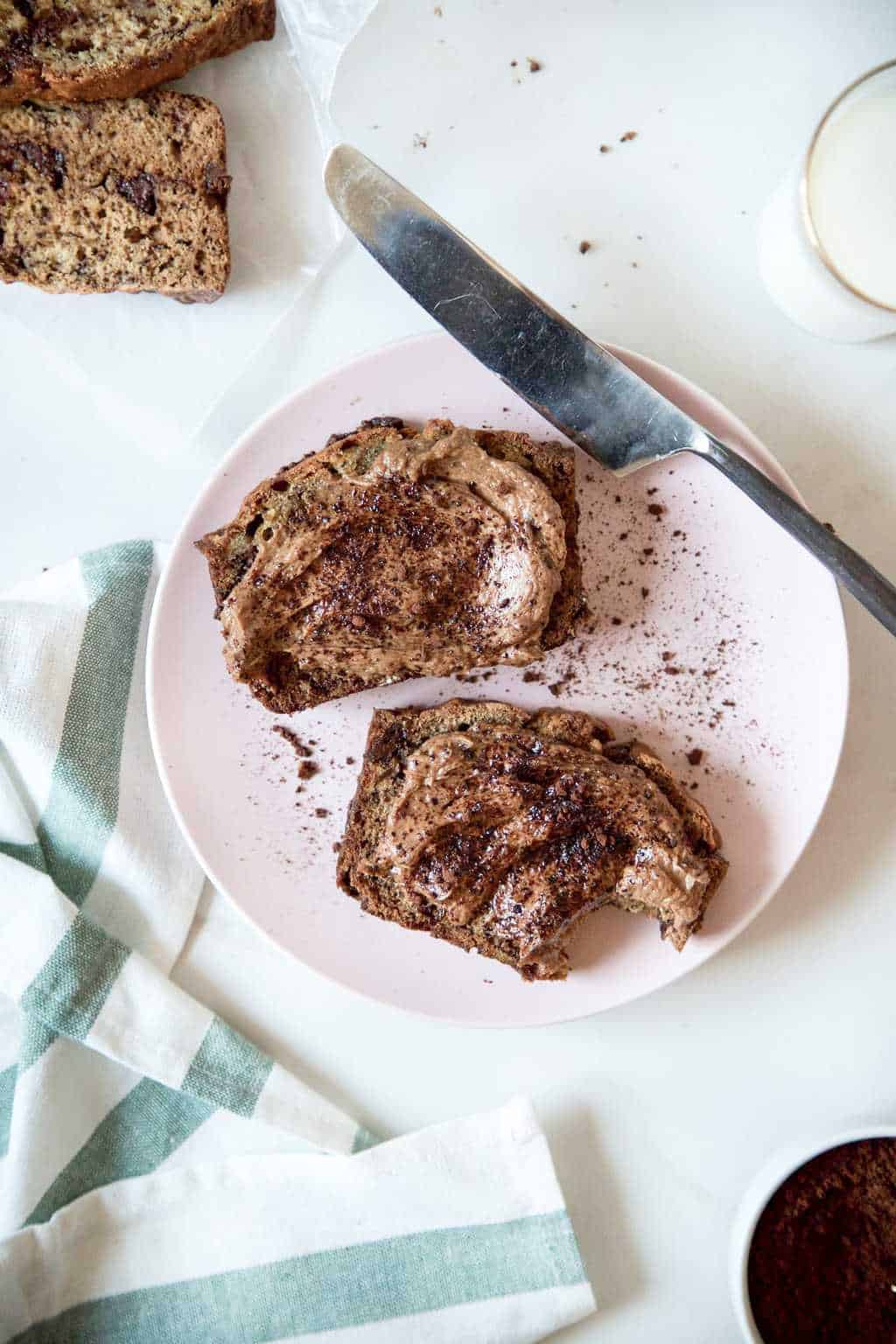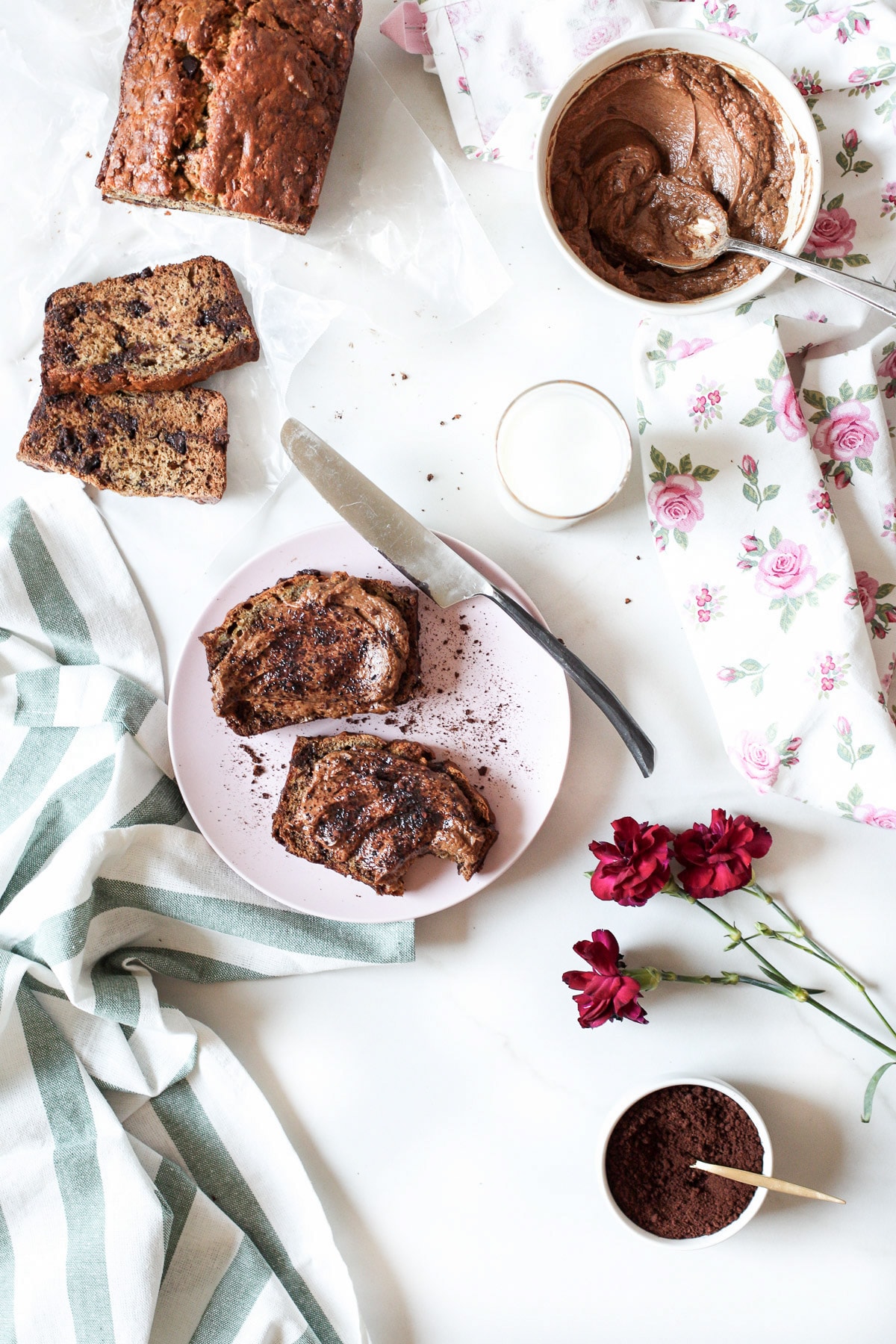 When it comes to classics like banana bread, do you prefer to eat them as is, or do you enjoy new takes on old favorites? I can never decide so I usually just pick both!
Alyssa Ponticello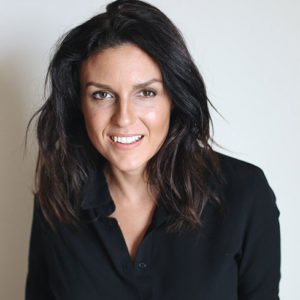 Alyssa Ponticello is an LA-based content creator and the founder + creative director of Runway Chef.
She adores the beach, has an unhealthy obsession with striped shirts, loves a good margarita and has a fierce sweet tooth. When she's not working, she can usually be found planning her next meal, her next outfit or her next getaway.