photos and recipe contributed by Nanette of Cultural Chromatics
Prepare yourselves everyone, 'cause this may blow your mind. It certainly blew my mind when I first heard that such desserts were possible. What is it? Ice. Cream. Bread. Yes!
All you need to do is combine your favorite ice cream flavor, some flour, and voila! You've got a dense, moist bread that goes perfectly with tea or coffee, and with winter fast approaching, I decided a seasonally flavored bread was in order. This Hot Chocolate Bread with extra marshmallows is perfect for the rainy/snowy day in, wrapped in warm blankets with a piping hot cup of coffee or milk.
Ingredients:
1 pint hot chocolate ice cream, softened (or whatever your favorite ice cream is!)
1 1/2 cup flour
marshmallows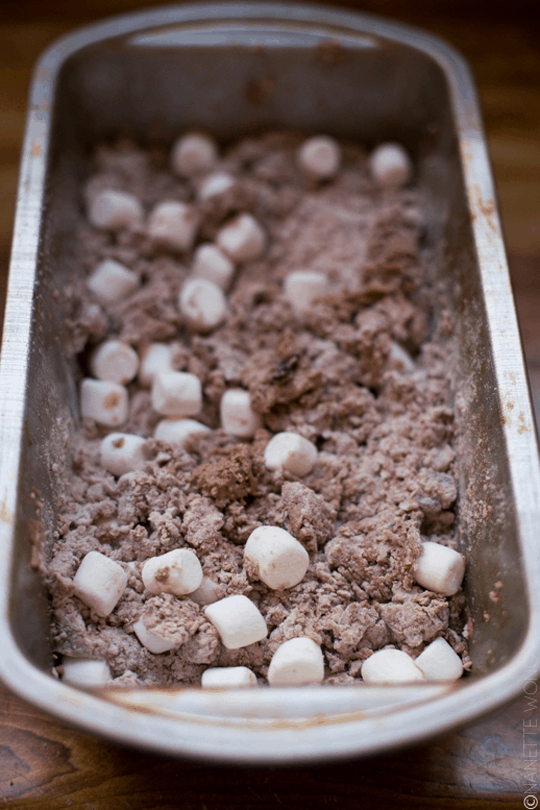 Start off by preheating the oven to 355 degrees F. Mix together softened ice cream and flour. It will come off as kind of crumbly, and that is totally fine! Pour into a greased or lined loaf pan and top off with marshmallows.
Bake for about 40 minutes, or until the edges are pulling away from the sides. And… you're done!! Easy as cake.