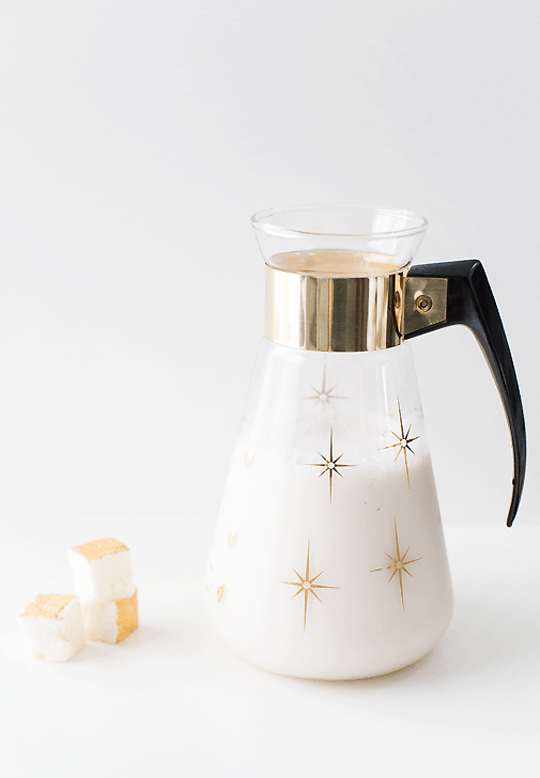 I really only need half an excuse to bust out a sweater and cold weather drinks, but the fact that Houston has seen below 70 degree weather for three days straight now is practically a celebration in and of itself. To mark the occasion, this peppermint white hot chocolate recipe was a must-make. Plus, it looks pretty with my champagne marshmallows from Sugarfina and the polka dot plate set that Jared's mom gifted me that I've been hoarding for a while, but this was all purely coincidental, of course…
Aside from it having the perfect winter tabletop aesthetic, this recipe is also the easiest thing you'll whip up all winter long. Not kidding, it only takes 5 seconds of your attention and a slow cooker and you're all set!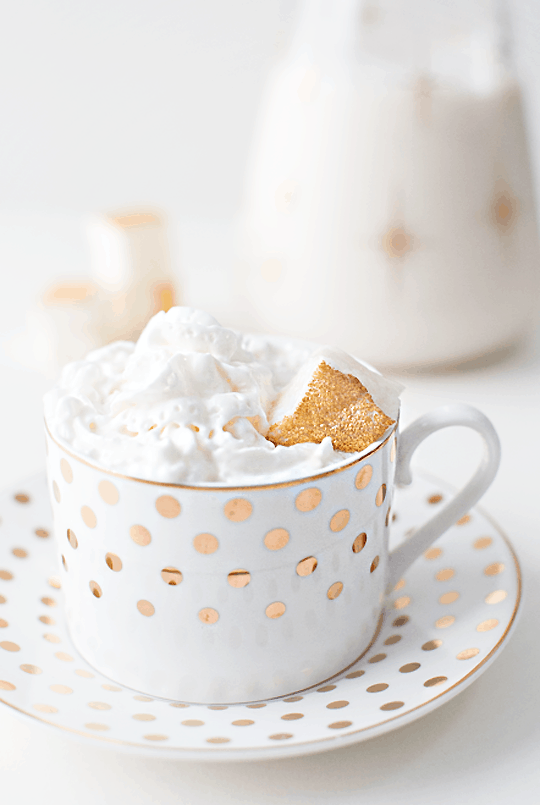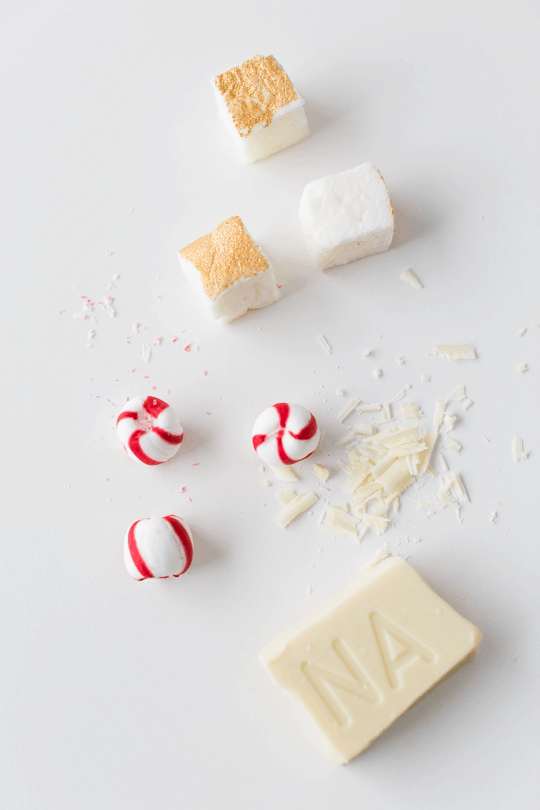 Ingredients:
6 cups of almond milk
2 cups of whipping cream
1 teaspoon of peppermint extract
Champagne marshmallows for garnish
Combine the whipping cream, milk, vanilla, peppermint, and white chocolate chips in a slow cooker. On medium to low heat, let it set for 2.5 hours in the slow cooker, stirring it occasionally making sure all of the chips are melted.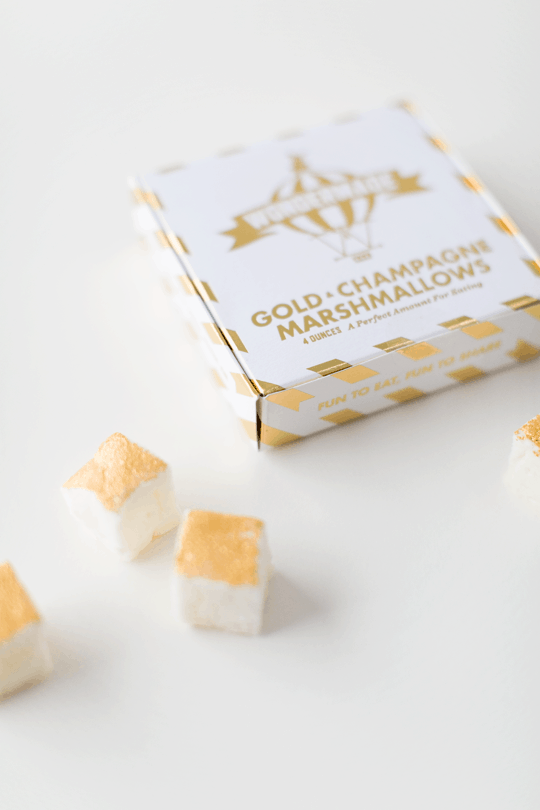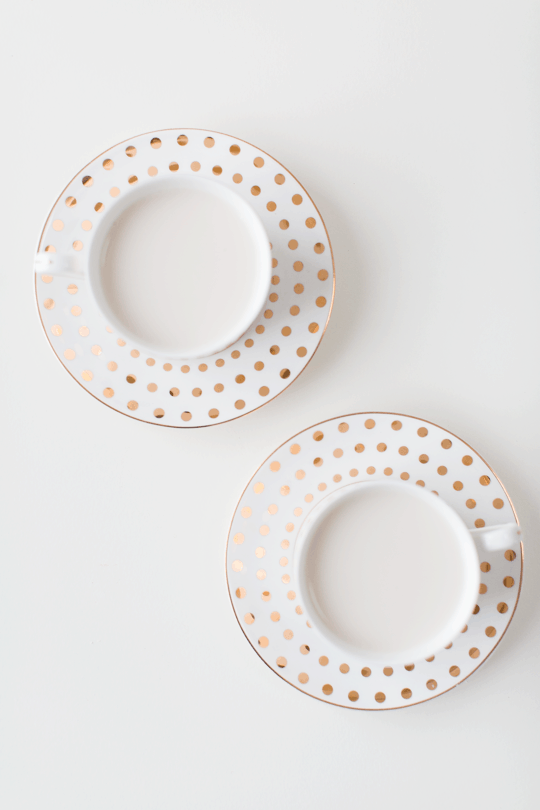 Once finished, serve with whipped cream and a champagne marshmallow on top for the garnish, or you can cut the calories of the whipped cream and just add a marshmallow, it looks (and tastes!) great either way.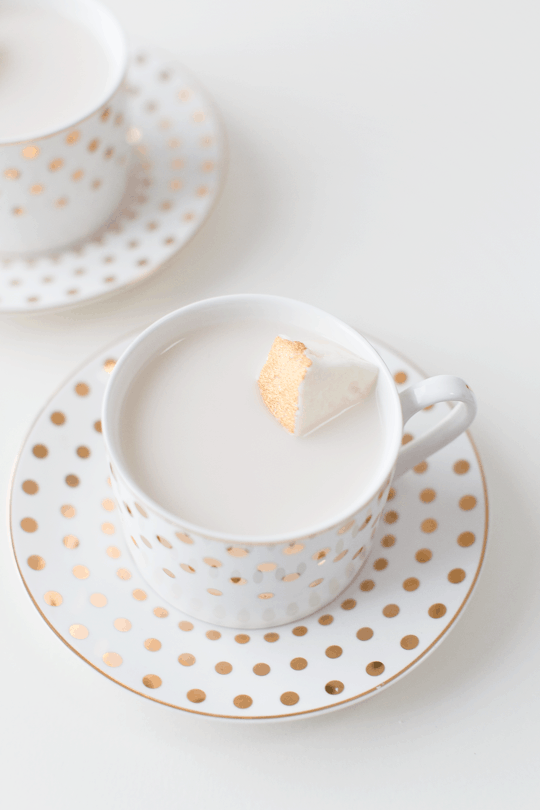 Not to get off topic, but seriously how cute is this vintage carafe that I found at the Round Top antique week this past fall? It is seriously the best $2 I've spent all year! I'm on a new mission to collect all things golden and mid-century now, for sure!