Whoever says champagne isn't the best way to celebrate…anything… has never met a champagne donut. As in champagne IN a donut. Sweets, carbs, sprinkles AND bubbly all in one, what could be a better way to celebrate than that?!
Ok, I admit, maybe I, Alyssa, am aging myself a bit by saying I'd rather celebrate with donuts than a drink. But truthfully, I just want to drink my champagne and eat it (in the form of donuts), too. Ya know what I mean? Luckily, we can do just that with this champagne donuts & white chocolate glaze recipe.
And donut worry (couldn't resist the opportunity for a good pun!), just because these donuts sound and look all fancy doesn't mean they're complicated to make. Personally, I think they're even easier to make than opening an actual bottle of champagne (please tell me I'm not the only one who struggles with that!).
No, but really…And the flavors are just so good! The donuts are super moist thanks to the sour cream, the champagne is subtle but accented just right with the orange zest and the whole thing is tied together perfectly with a white chocolate glaze. Not a bad way to celebrate, indeed…
These taste best day of, but if you somehow happen to have any donuts left, store them in an airtight container to help them last a day or two more.
What do you think? Would you rather stick to just drinking your champagne, or are you all about eating it, too?!
Alyssa Ponticello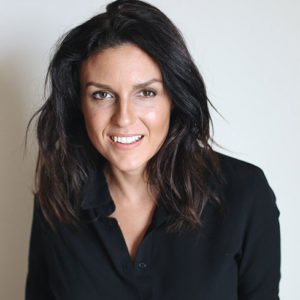 Alyssa Ponticello is an LA-based content creator and the founder + creative director of Runway Chef.
She adores the beach, has an unhealthy obsession with striped shirts, loves a good margarita and has a fierce sweet tooth. When she's not working, she can usually be found planning her next meal, her next outfit or her next getaway.