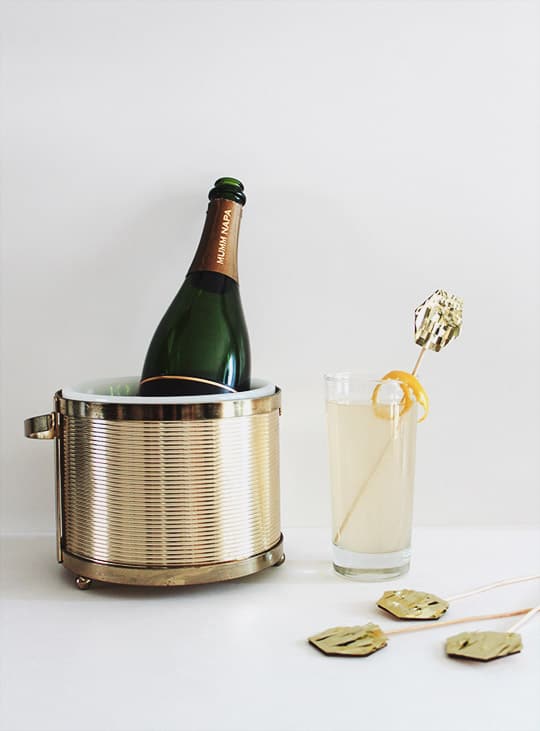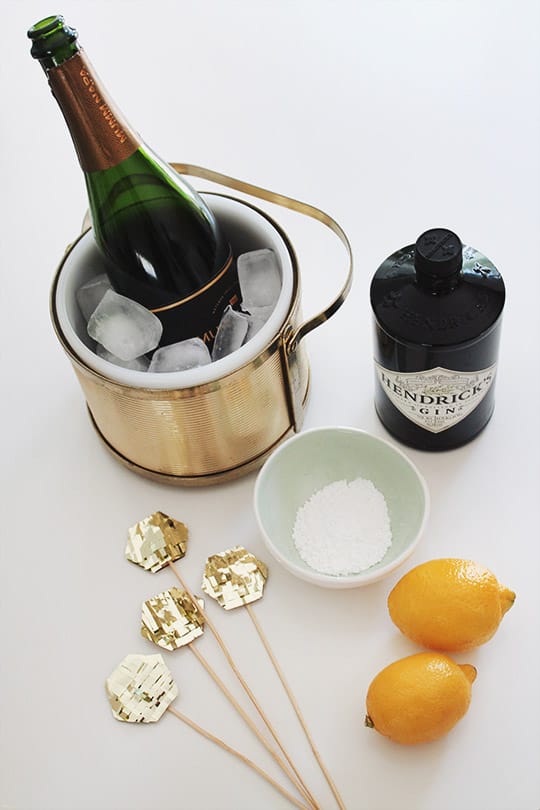 recipe and tutorial from Molly of Almost Makes Perfect
New Years Eve is right around the corner, and while it's super easy to drink Champagne straight all night — if you're hosting a party or staying in, change it up and make some French 75s! They're quick to make and delicious. My boyfriend and I made a huge batch as punch for our party last year and had to make at least 5 more batches – it was very high demand!
Now if you're celebrating this year, here is a very easy and festive drink topper for you to get in the spirit!
DIY gold fringe drink toppers
Materials:
• Hexagon wood flourishes (you can buy them here)
• Gold metallic tissue paper
• Fringe scissors
• Skewers
• Craft glue
• Heavy duty glue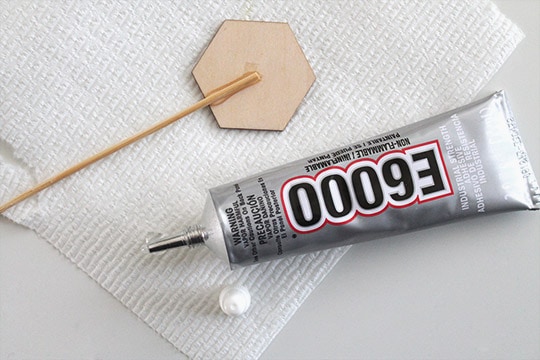 Glue your skewers onto your hexagons using heavy duty glue and let dry for about 30 minutes.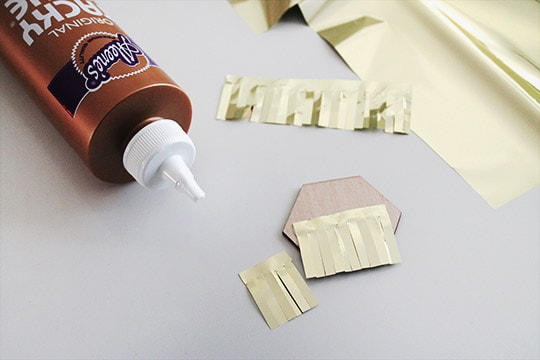 Once dry, using your fringe scissors, make strips that are long enough to cover the width of the hexagon.
Using the craft glue, glue one piece of fringe to the very bottom of your hexagon and work your way up.
Layer on about 4 – 6 pieces of fringe. Turn the wood over and carefully trim around the edges of the hexagon. Repeat on the backside.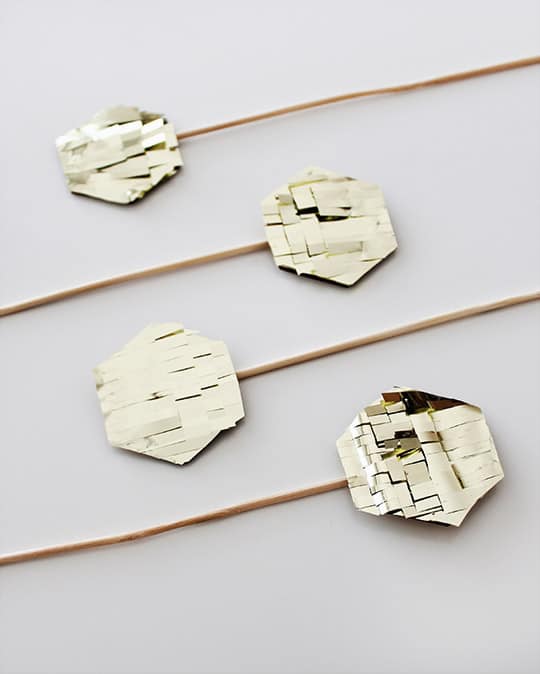 French 75s (adapted from New York Times, Yields: 1 drink)
• 1 ounce gin
• 1/2 ounce fresh lemon juice
• 1/2 ounce simple syrup
• 2 ounces Champagne
• Lemon twist
To make simple syrup, warm 1 cup sugar in 1 cup water in a saucepan over low heat until dissolved. Cool to room temperature before using. (There will be extra syrup; refrigerate if not using immediately.)
In a cocktail shaker filled with ice, shake gin, lemon juice and syrup. Strain into glass and top with Champagne. Garnish with lemon twist and your festive drink topper!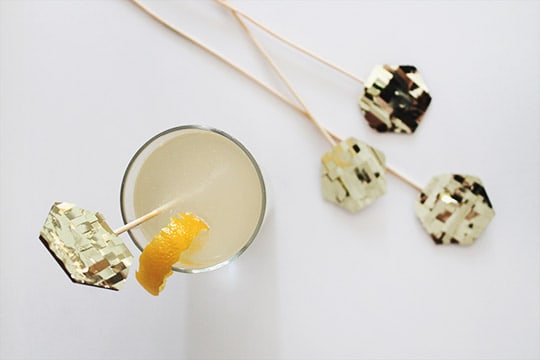 recipe and tutorial from Molly of Almost Makes Perfect