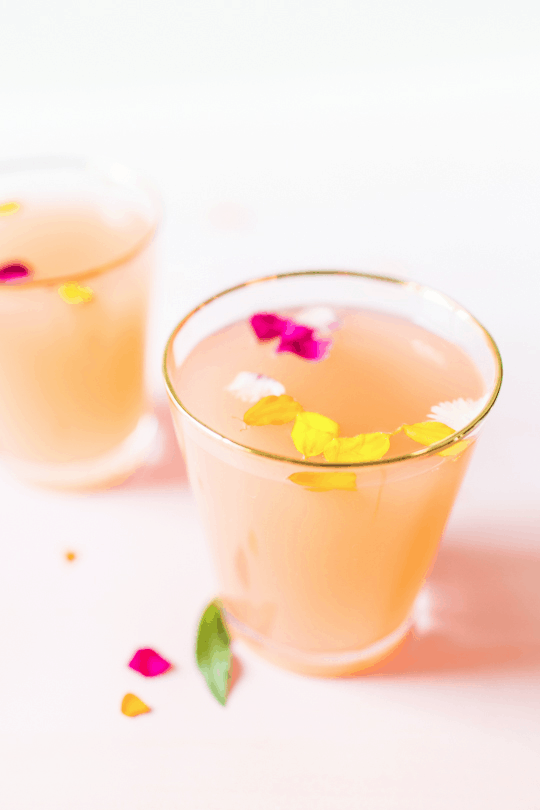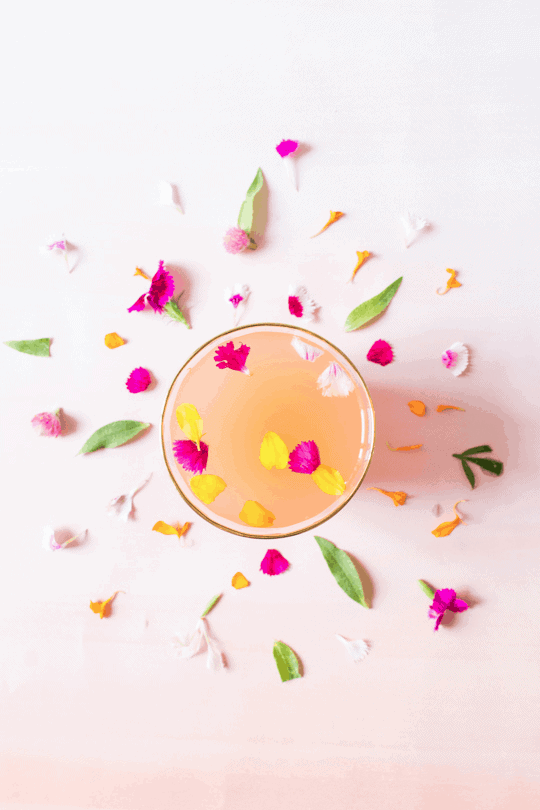 We teamed up with Le Grand Courtage a few weeks ago to collaborate on the perfect signature drink for our first floral workshop, and I think we nailed it. I've been so, so excited to share this recipe with you! It's just punchy enough, and even cuter than it is sweet.
Obviously I'm a bit bias on account of the flower petal sprinkle aspect (we all know I have an unhealthy love for sprinkles), but we put our own little twist on the Lillet Rose Spring cocktail from Martha Stewart on their cocktail board. For those of you that aren't local to attend the workshop, these would also be cute for bridal showers, signature wedding cocktails, or even girls' night in!
INGREDIENTS (for 6 servings)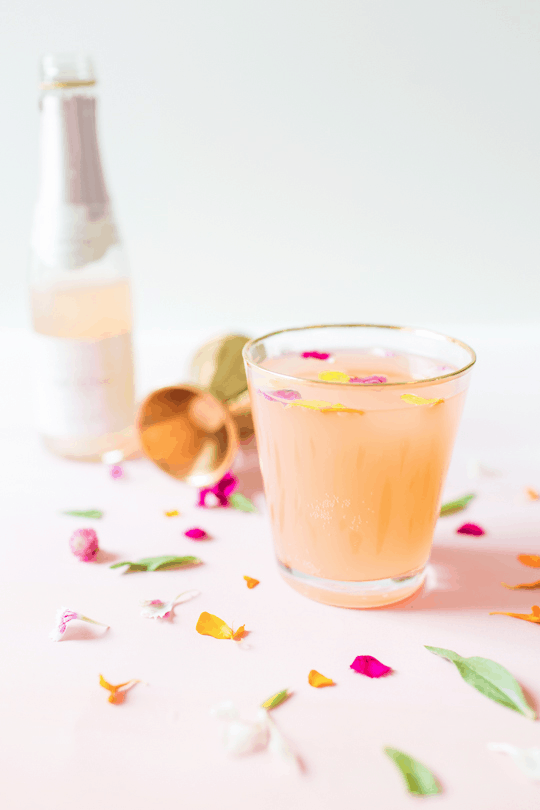 Combine the vodka, grapefruit juice, rose, and simple syrup and shake over ice until chilled, then strain and fill glasses.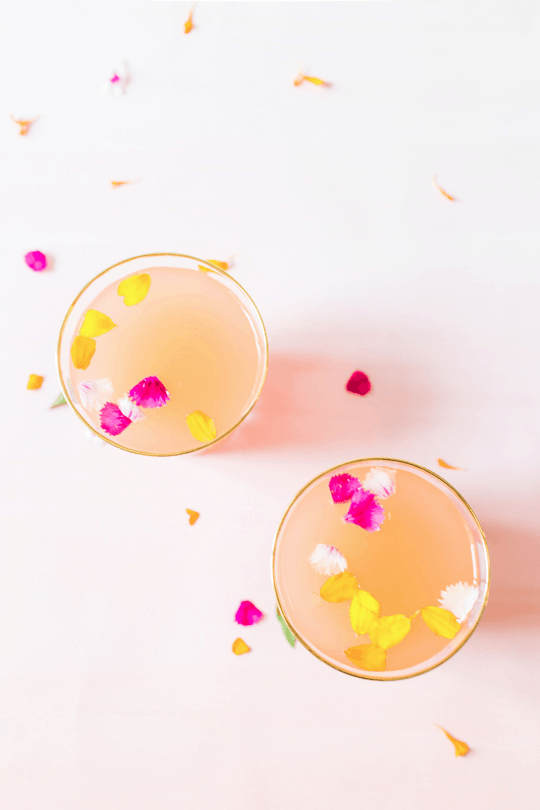 For the flower petal garnishes, I purchased edible florals from my local market grocery store in the produce department (next to the package mint, thyme, etc), but you can follow *this guide to edible florals to choose different variations and the how-to on properly cleaning them, and other good-to-know tips. Even the store bought versions from the produce section need to be cleaned and rinsed before incorporating them into edible elements!
Bri of Designlovefest also did a clever floral cocktail post recently for more ideas on using whole flowers, as well! Or you can combine it with this cake, and die of floral happiness.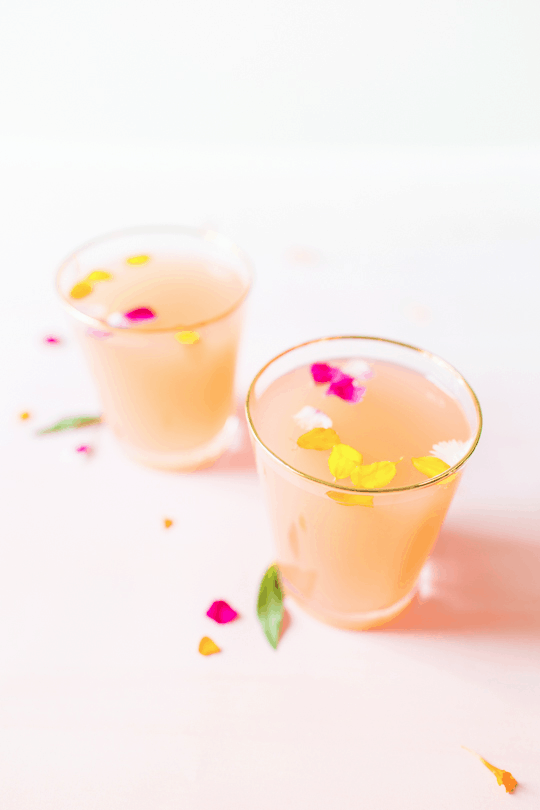 And last but not least, a big thanks to Le Grand Courtage for partnering up with us on the Sugar & Cloth studio workshops!
* Please follow instructions for edible florals closely, and beware of consuming them if you suffer from chronic allergies. You're adding florals to this recipe at your own risk, and Sugar & Cloth is in no way responsible for incidents thereof.