Spring has almost sprung and I couldn't be more excited! All of the flowers in bloom, berries & stone fruit are ripe, and getting to unearth those cute sandals that have been hiding under boots and wellies- see you later winter! One of my favorite things about spring though is the abundance of edible flowers at the grocery store and farmer's markets.
If you recall this Spring Fling cocktail last year, then you know I, Ashley, am no stranger to edible flower drinks. The blooming trees and plants inspired me to revisit edible blooms for cocktails (it just doesn't seem right to use them in the middle of winter). I wanted to take the blooms to the next level this time around, but how do you top peony ice cubes? With Spring in full force, my mind immediately went to rainbows, and thus the Edible Flower Rainbow Sour was born.
There are countless rainbow cocktails out there, but often using artificial coloring. I shy away from these ingredients so edible flowers are great natural way to add pops of color and pizzazz to drinks and food. Not only is this a stunner of cocktail, but it it is one delicious sipper! It features a rose grenadine (recipe below and it's super easy to make) which adds subtle floral flavor that compliments the flowers on top paired with gin, lemon and egg white. If you are hesitant of using egg whites in a drink, don't fret.The alcohol "cooks" the whites and they add a creamy, frothy texture that helps hold the flowers.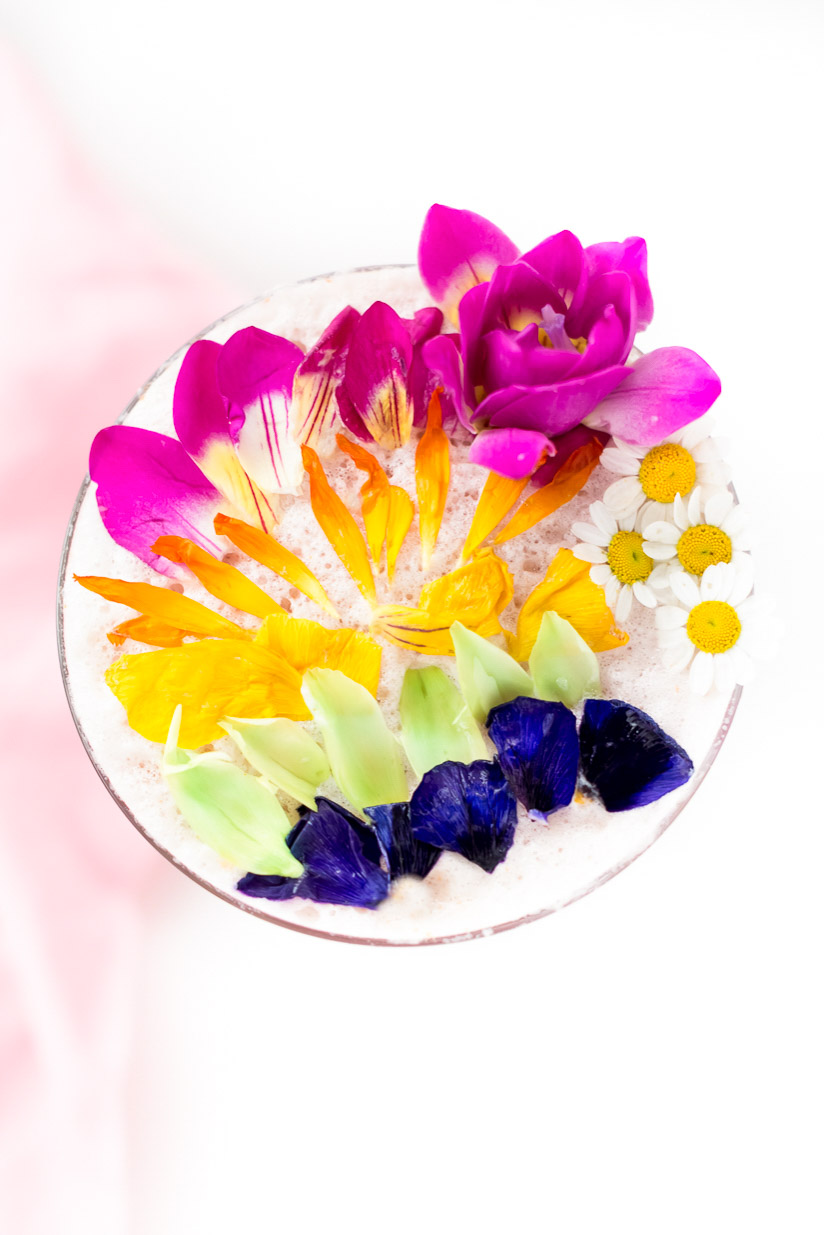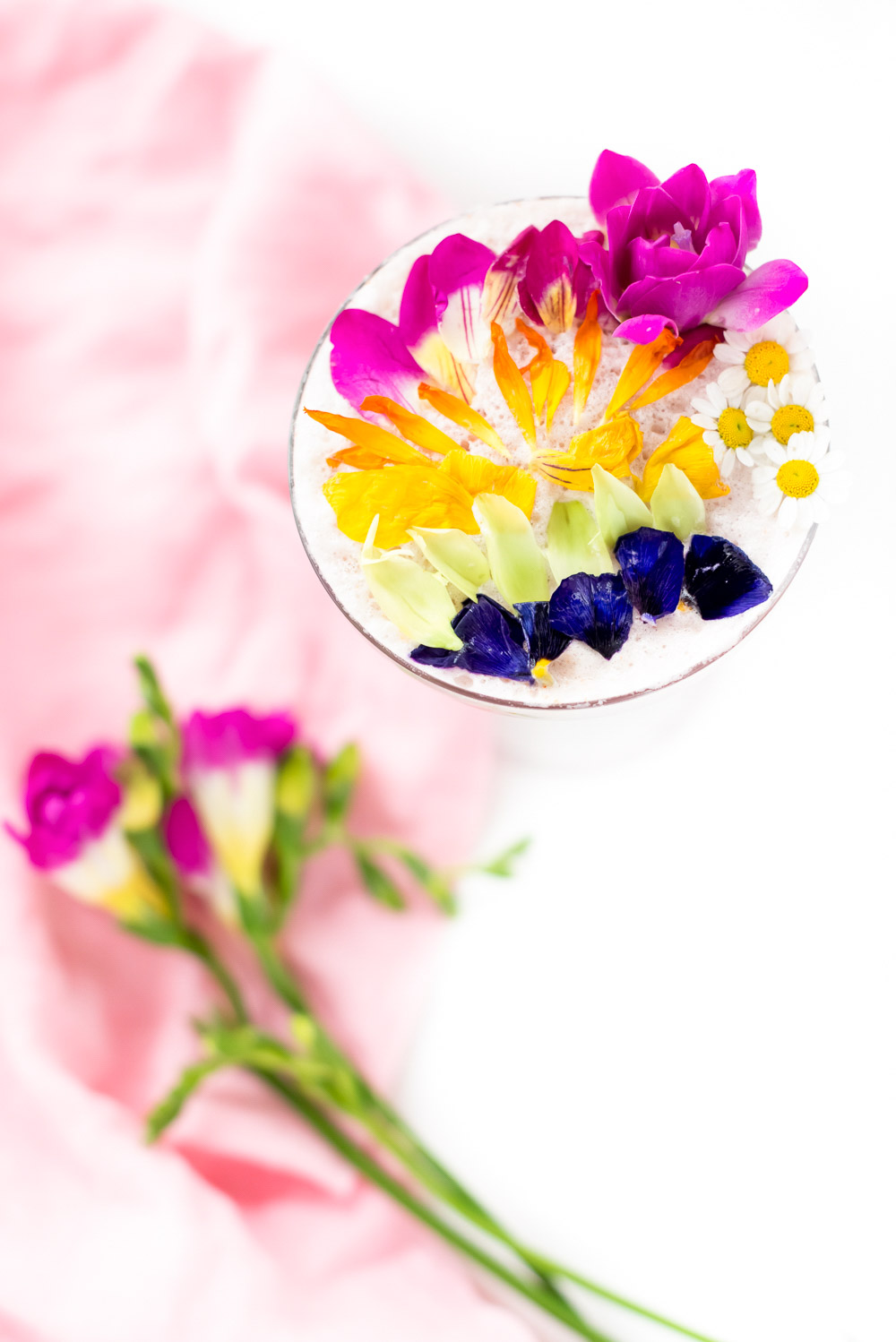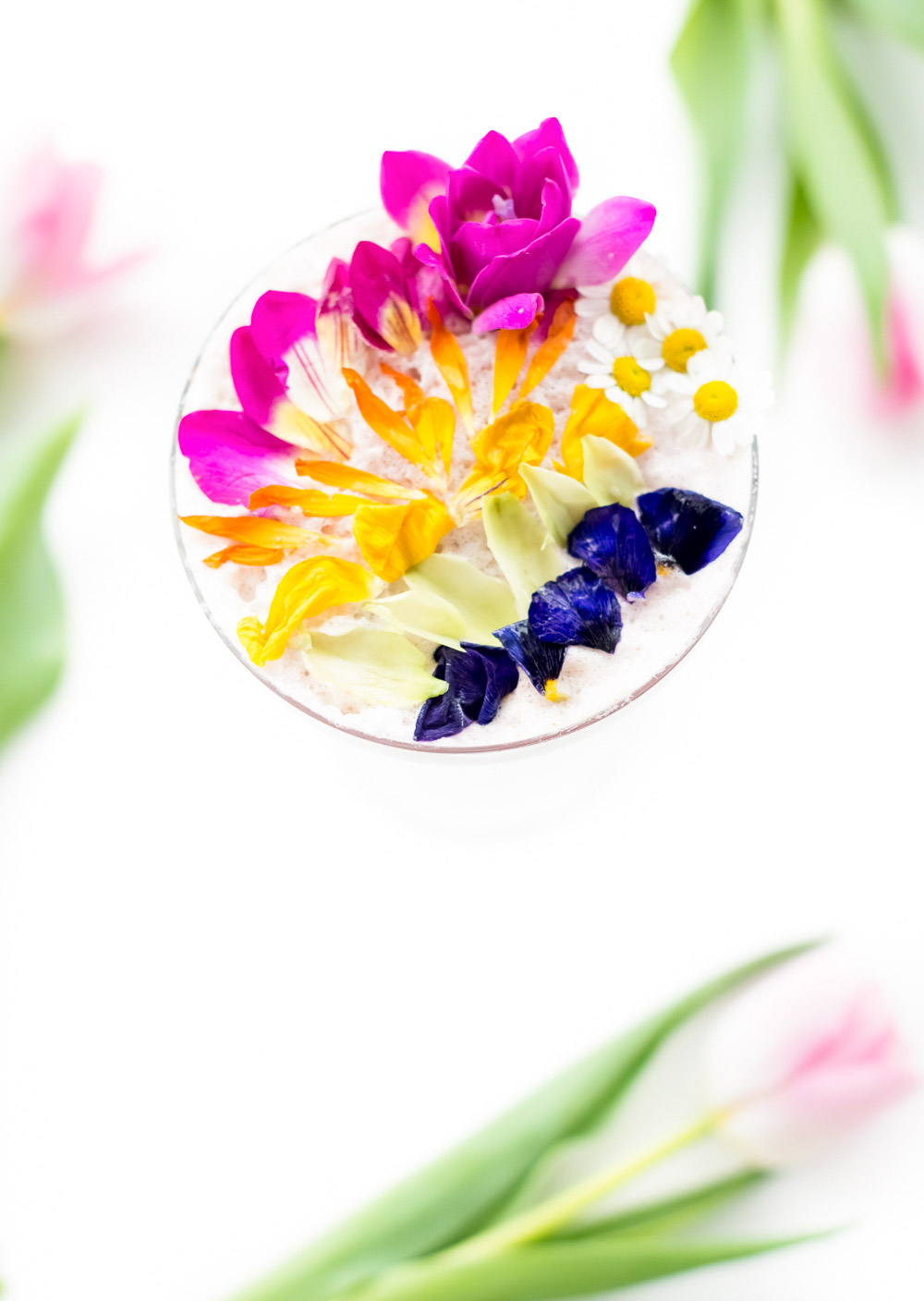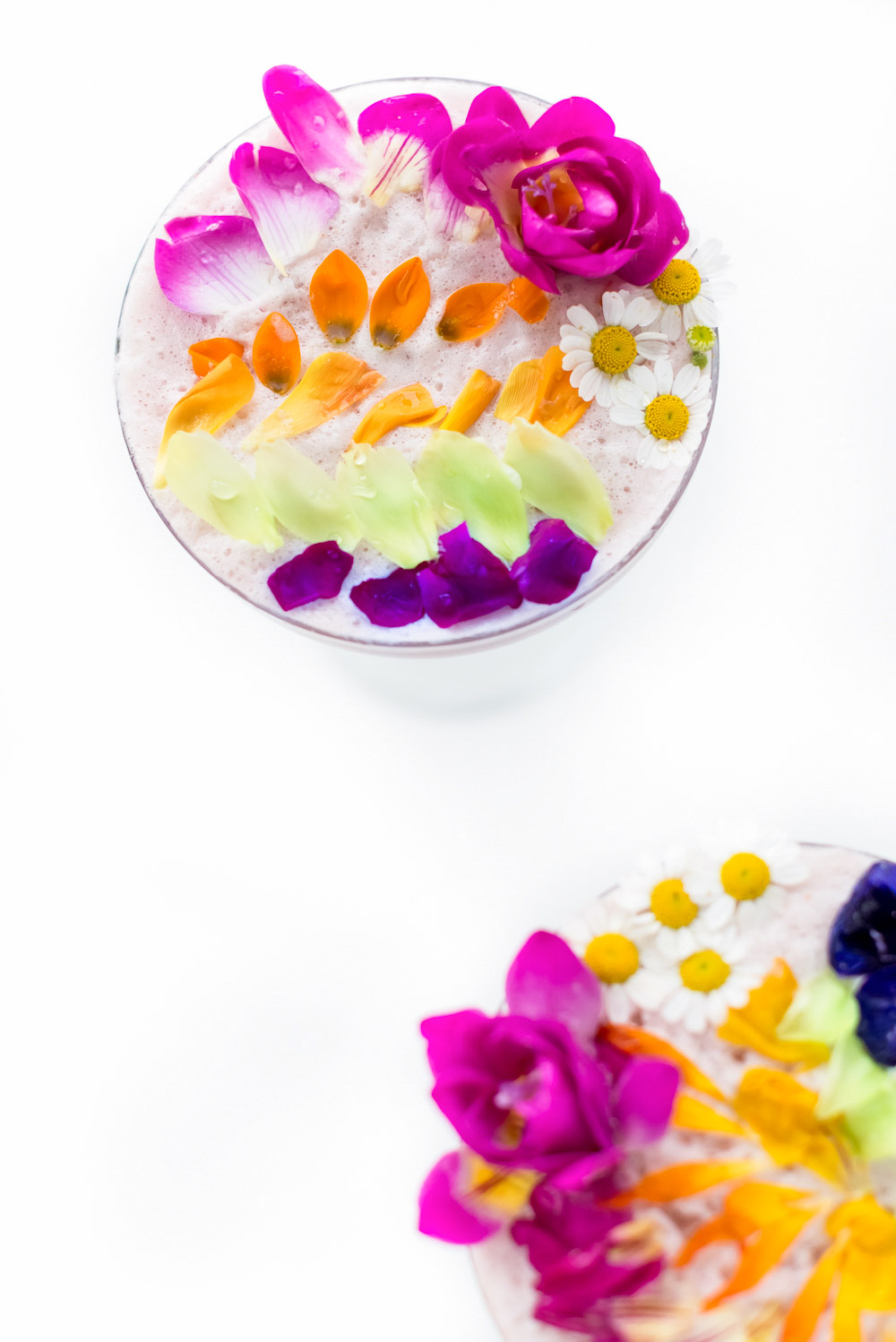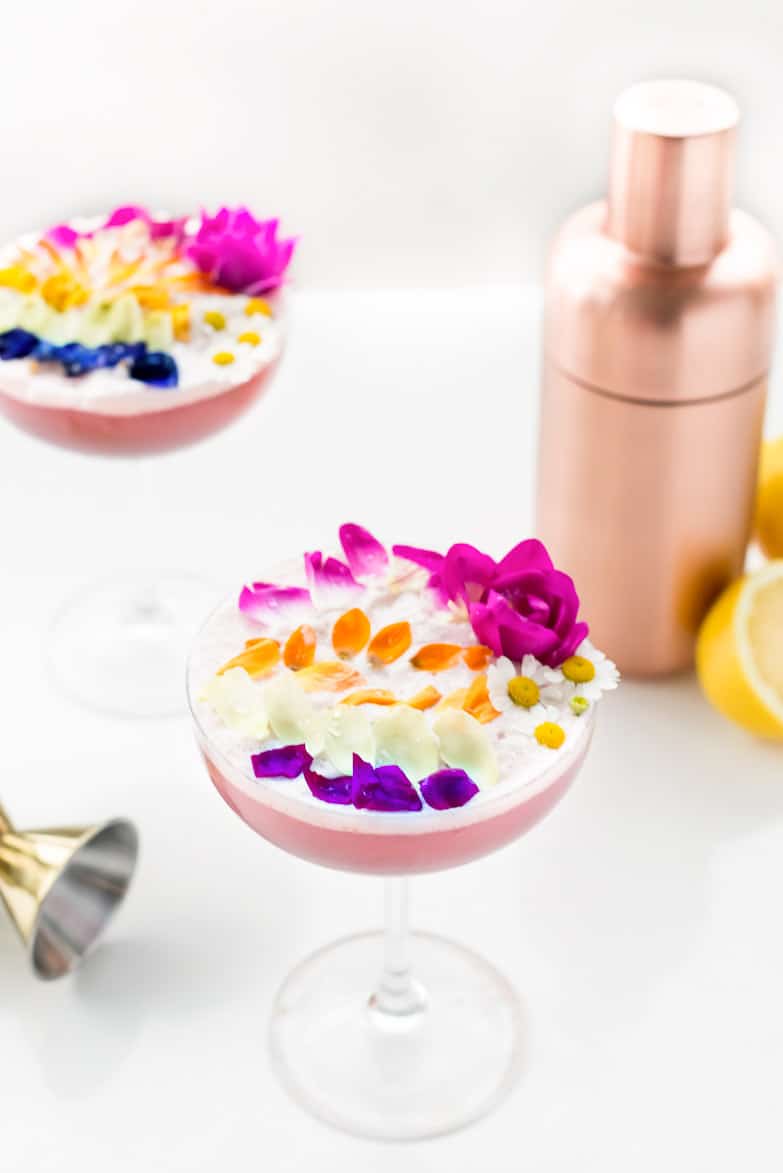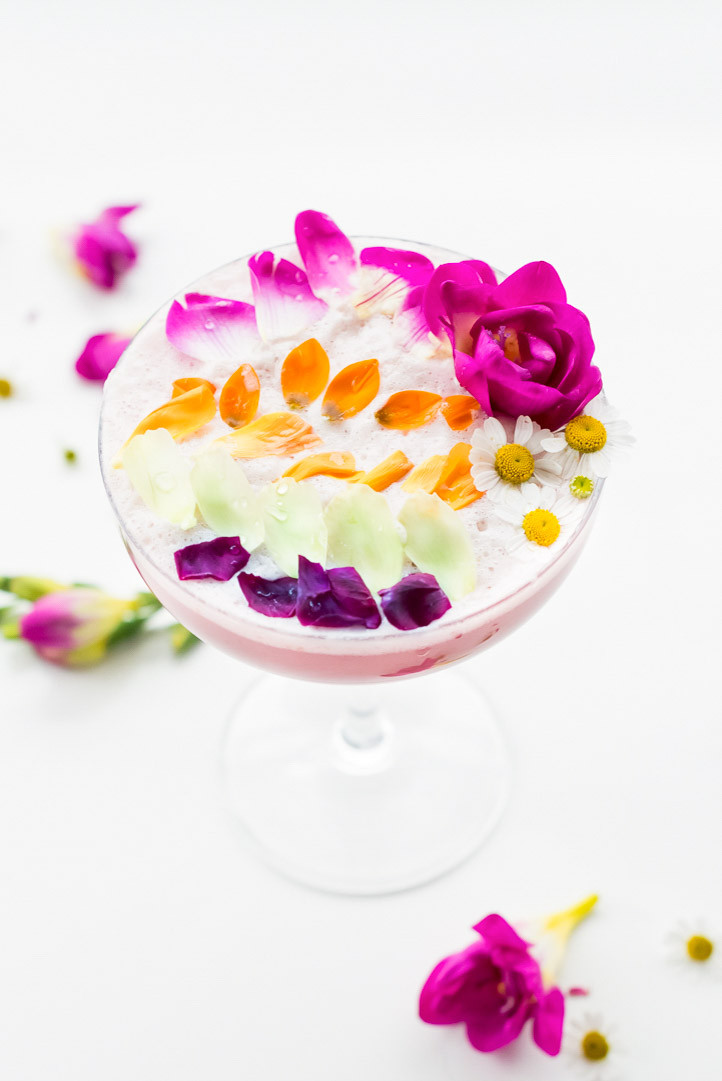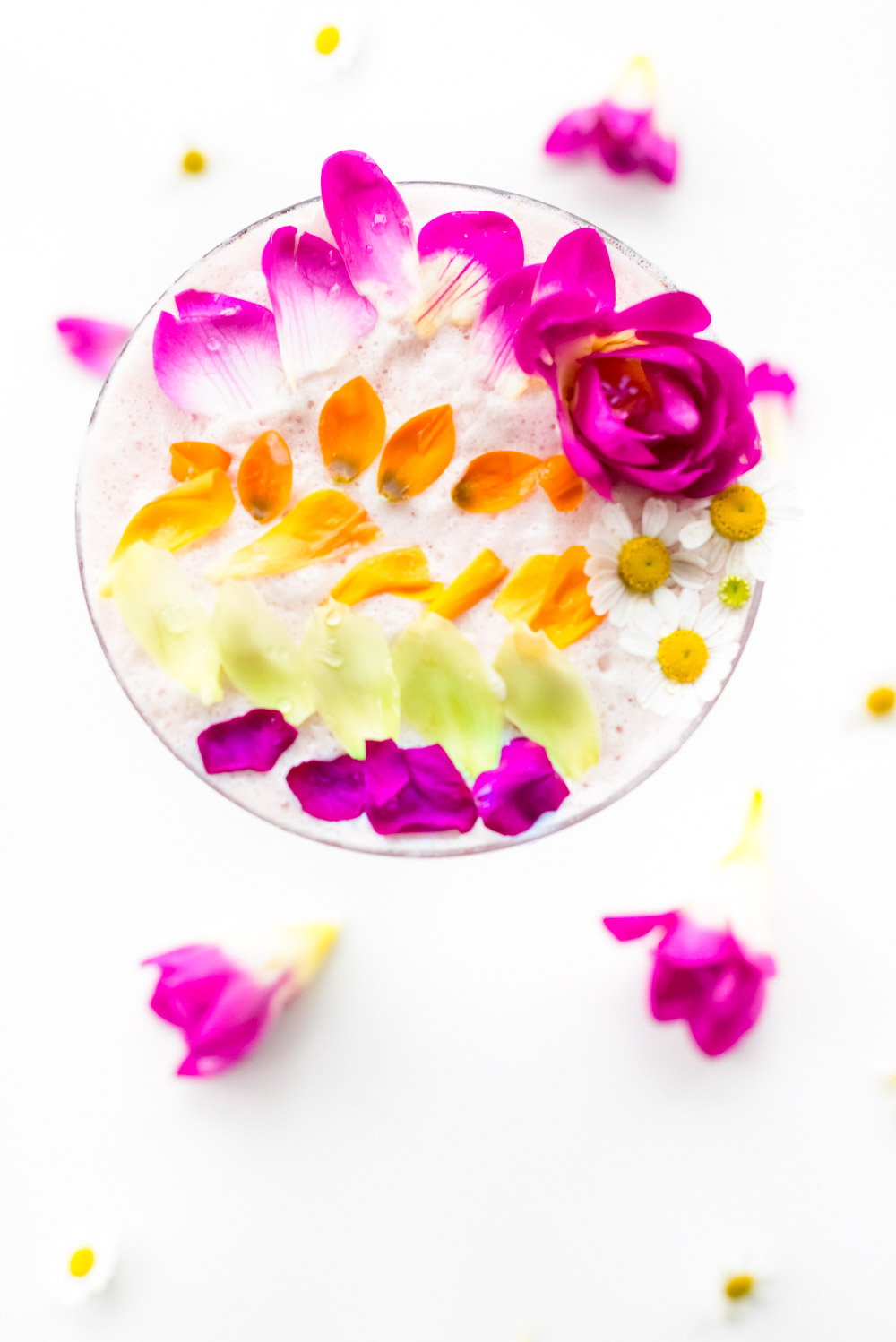 If you are looking for a drink to sip el fresco to soak up the sun once the warm weather arrives, this rainbow cocktail is just the thing! What are some of your favorite Spring go-to cocktail recipes?
Ashley Rose Conway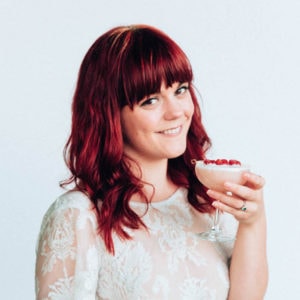 Ashley Rose Conway is head cocktail shaker, recipe developer, stylist & photographer over at Craft + Cocktails, a site devoted to the art of making & shaking.