Mirror Mirror on the wall, what's the most delicious cocktail of them all? If mirrors could talk this Fall Poisoned Apple cocktail just might be their answer! I, Ashley, mixed up a moody, autumnal drink that has neither pumpkin or bourbon in it, yet it still screams "fall" thanks to apples, tart crimson cranberry, and fragrant backing spices.
The cocktail features apple brandy, an apple based spirit that is perfectly fitting for fall libations. It makes for great spirit heavy drinks like Old Fashioned's as well as fruit forward drinks like this one. Plus it's perfect to sip on well through Thanksgiving. Be warned though, having a few too many of these may cause you to fall into a deep sleep!..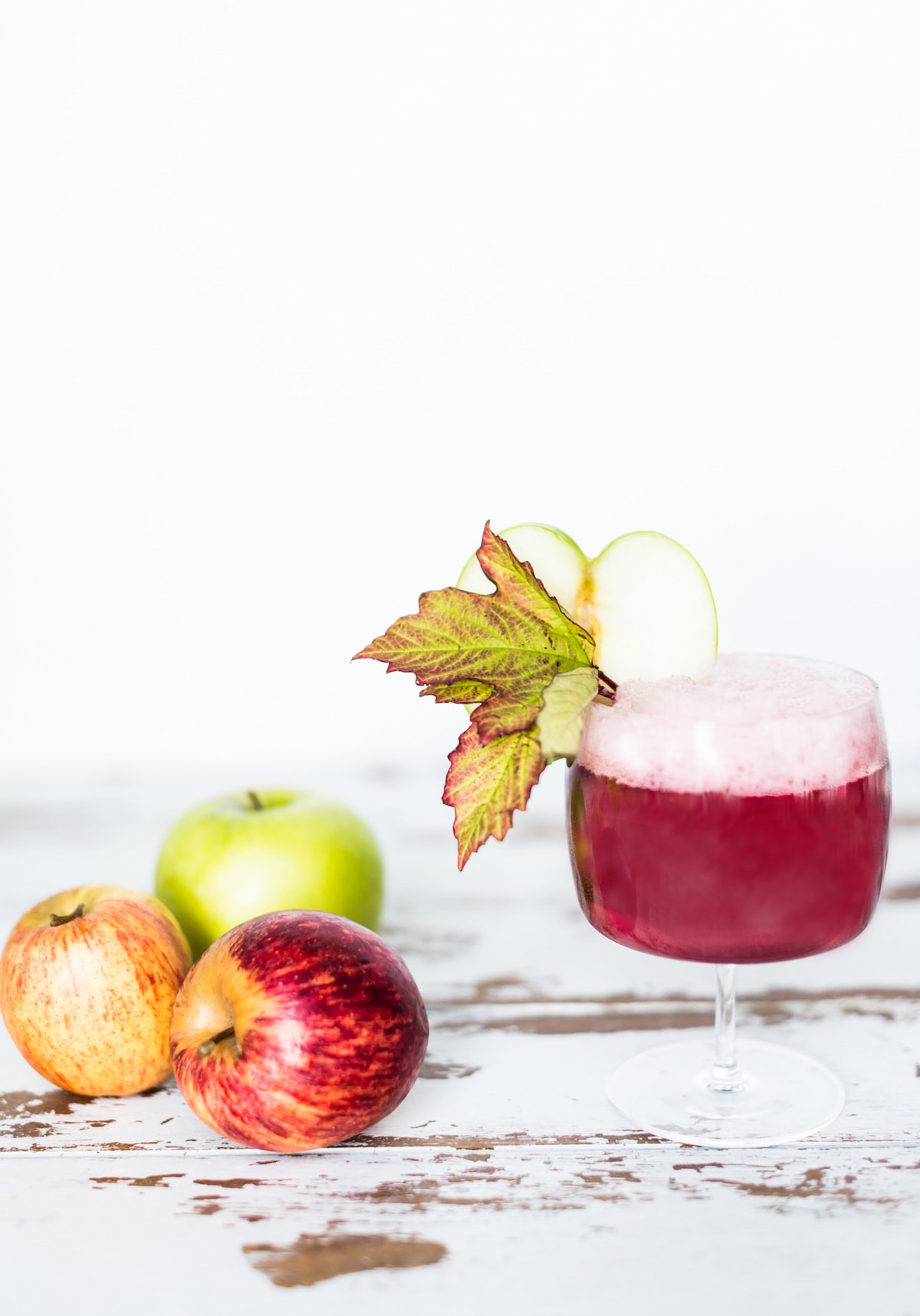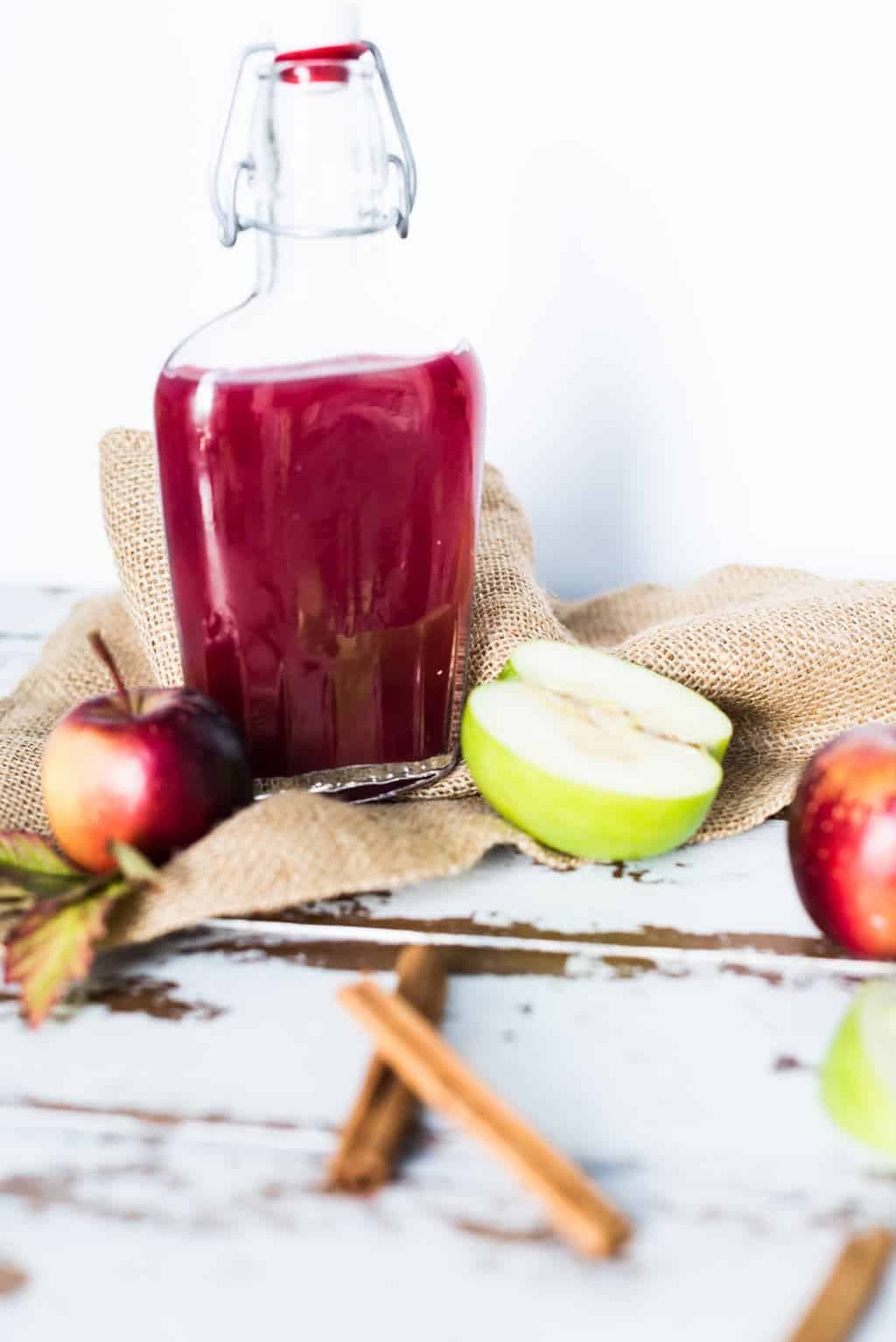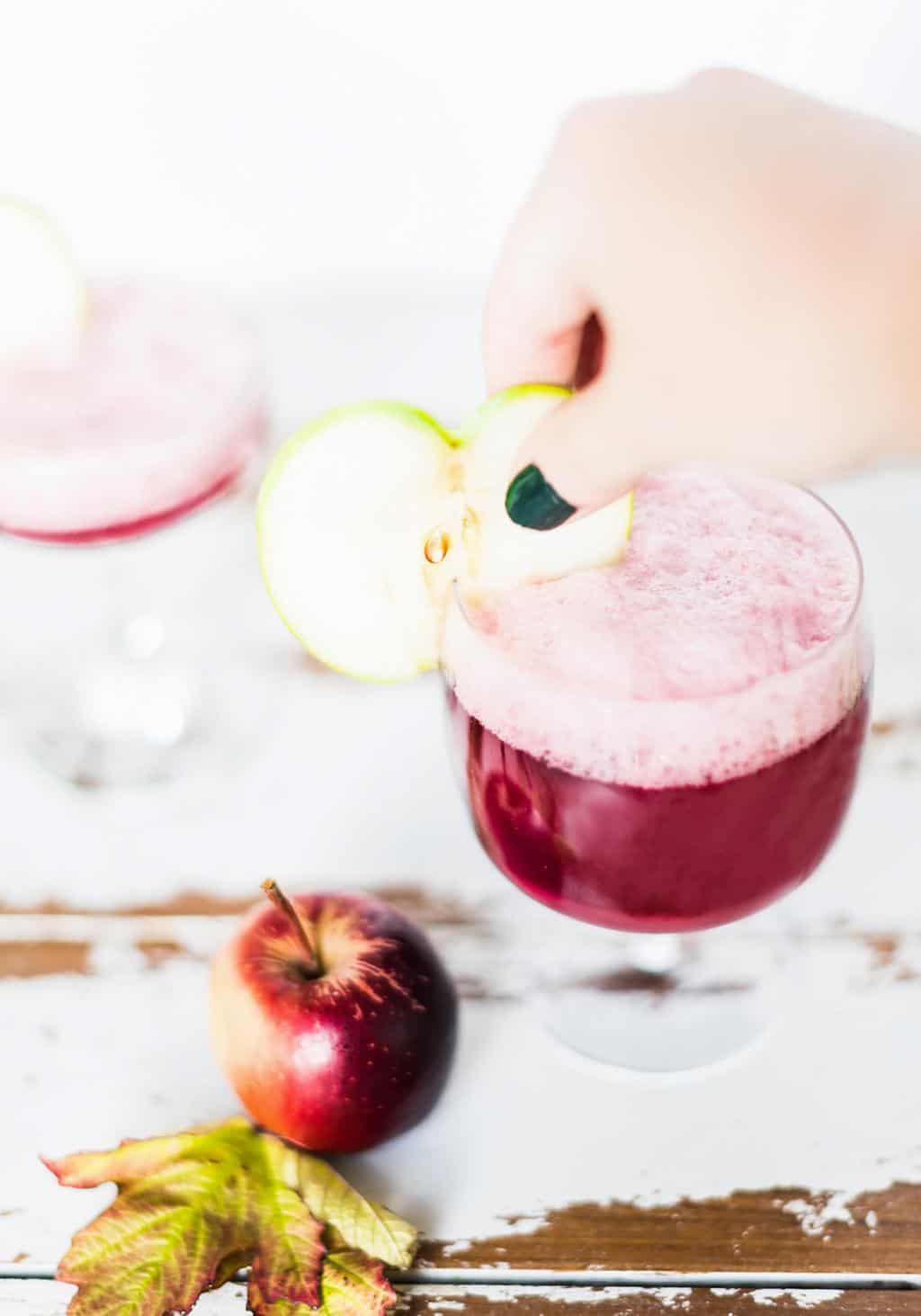 Fun fact: Real grenadine is made from pomegranates and is not too sweet, unlike the artificial grenadine which is made from corn syrup and food dye. Small Hands and Liber & Co make great grenadines or you can make your own!
What is everyone planning for Thanksgiving? Thinking this should definitely be your after turkey cocktail…
Ashley Rose Conway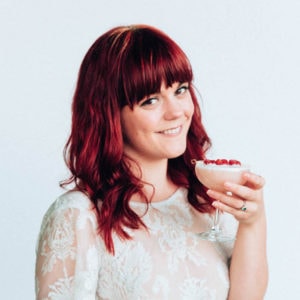 Ashley Rose Conway is head cocktail shaker, recipe developer, stylist & photographer over at Craft + Cocktails, a site devoted to the art of making & shaking.