I've got a major thing for miniature dessert anything and these pecan cheesecake jars are no exception. The perfect ending to a meal when just a few bites will do. Fluffy cream cheesecake filling topped with a decedent pecan caramel. I, Alexandra, can't imagine a more perfect dessert to end holiday parties and dinners with this winter. Did I mention they're served in jars? No slicing or serving required! These pecan cheesecake in jars are the perfect dessert for when you want something that looks fancy, but takes minimal effort and time.
I call for 8-ounce mason jars here, easily found in your grocery store or nearest Target. I'm of the firm belief that there's no such thing as too many mason jars. They're perfect for stashing leftover granola, bulk grains and now, cheesecake filling.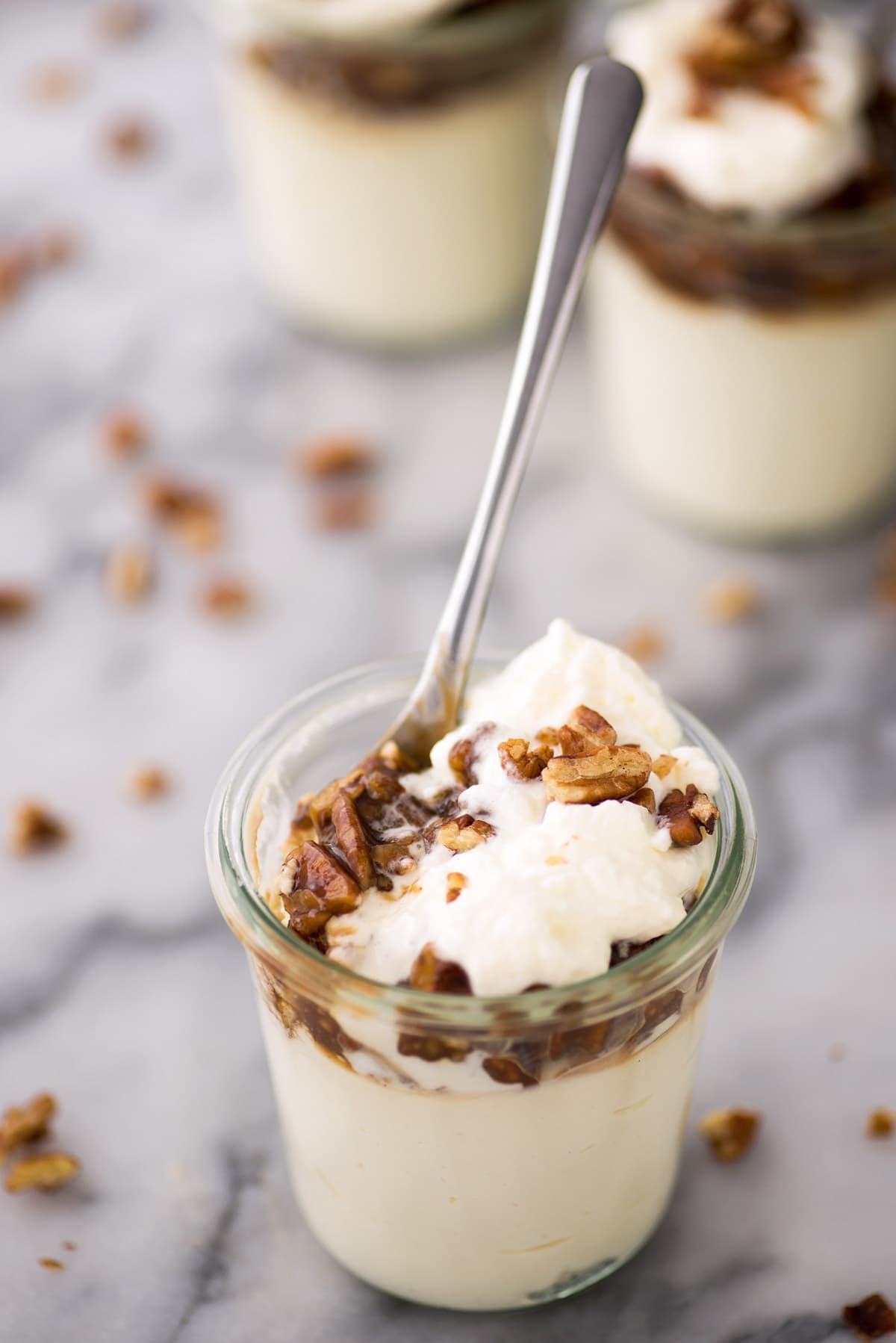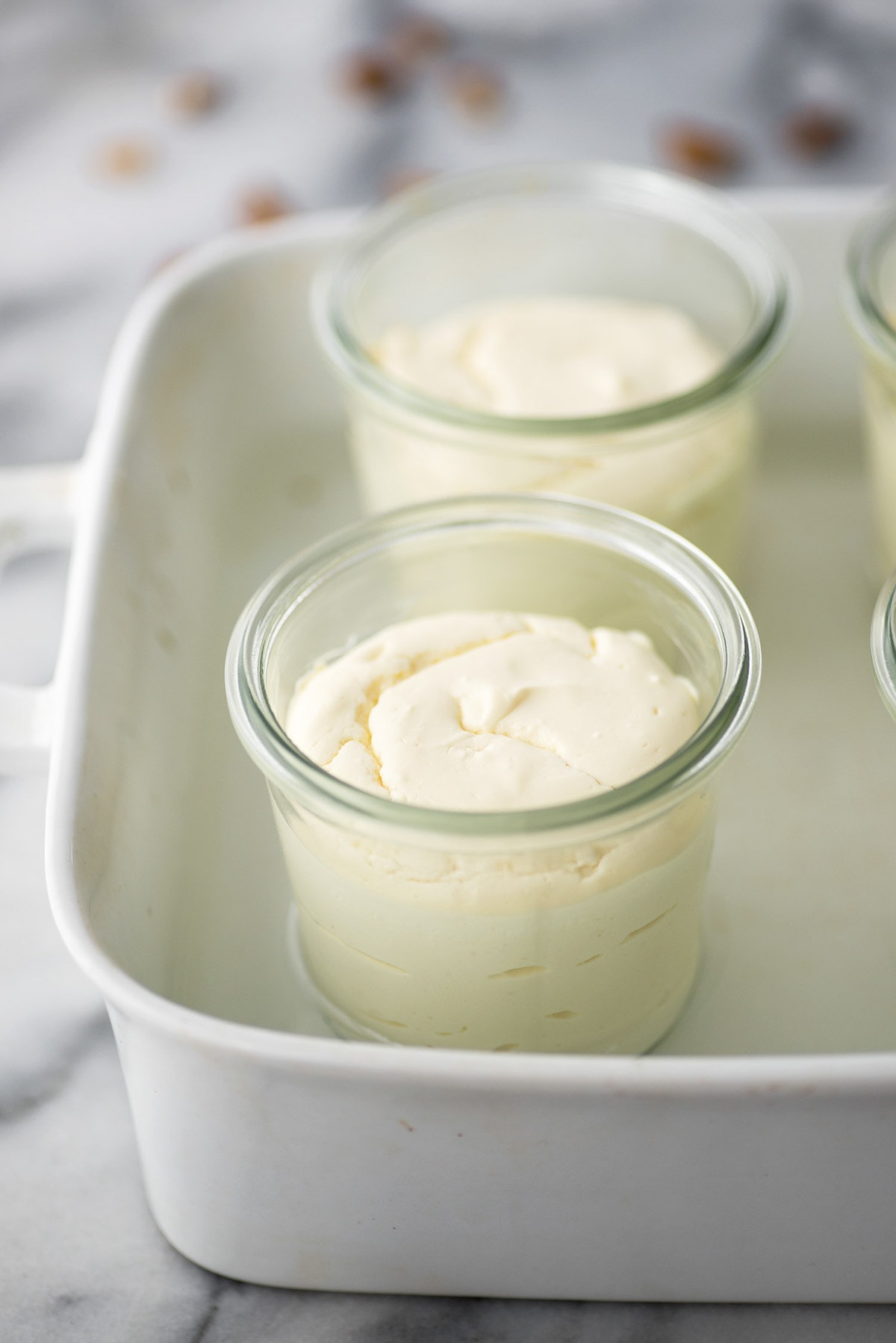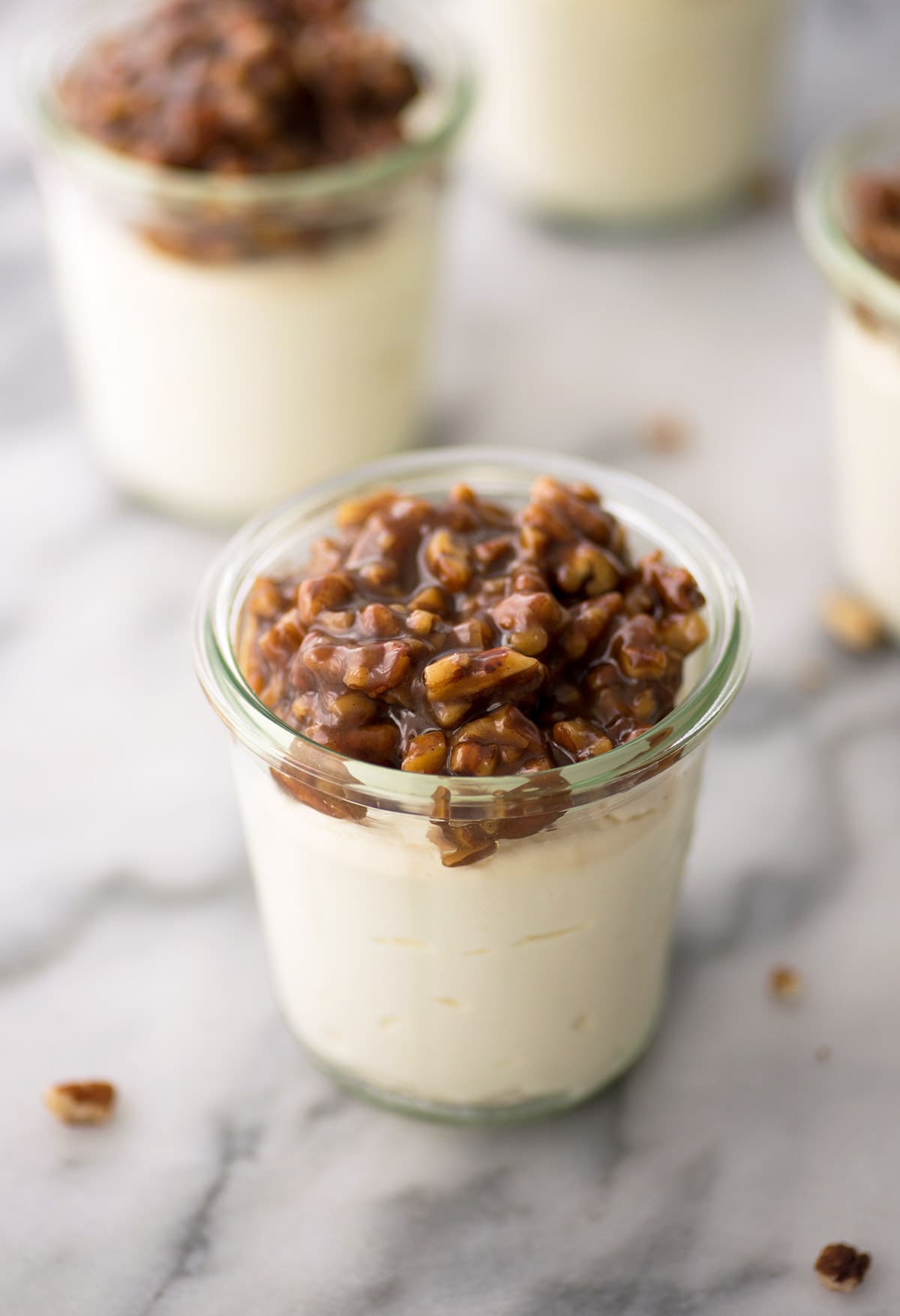 You've been warned, these pecan cheesecake jars are addicting. I've made a batch twice this week alone; once for an impromptu girl's movie night and then again for a dinner party. Once you've made this version, feel free to mix and match with your favorite toppings. The possibilities truly are endless.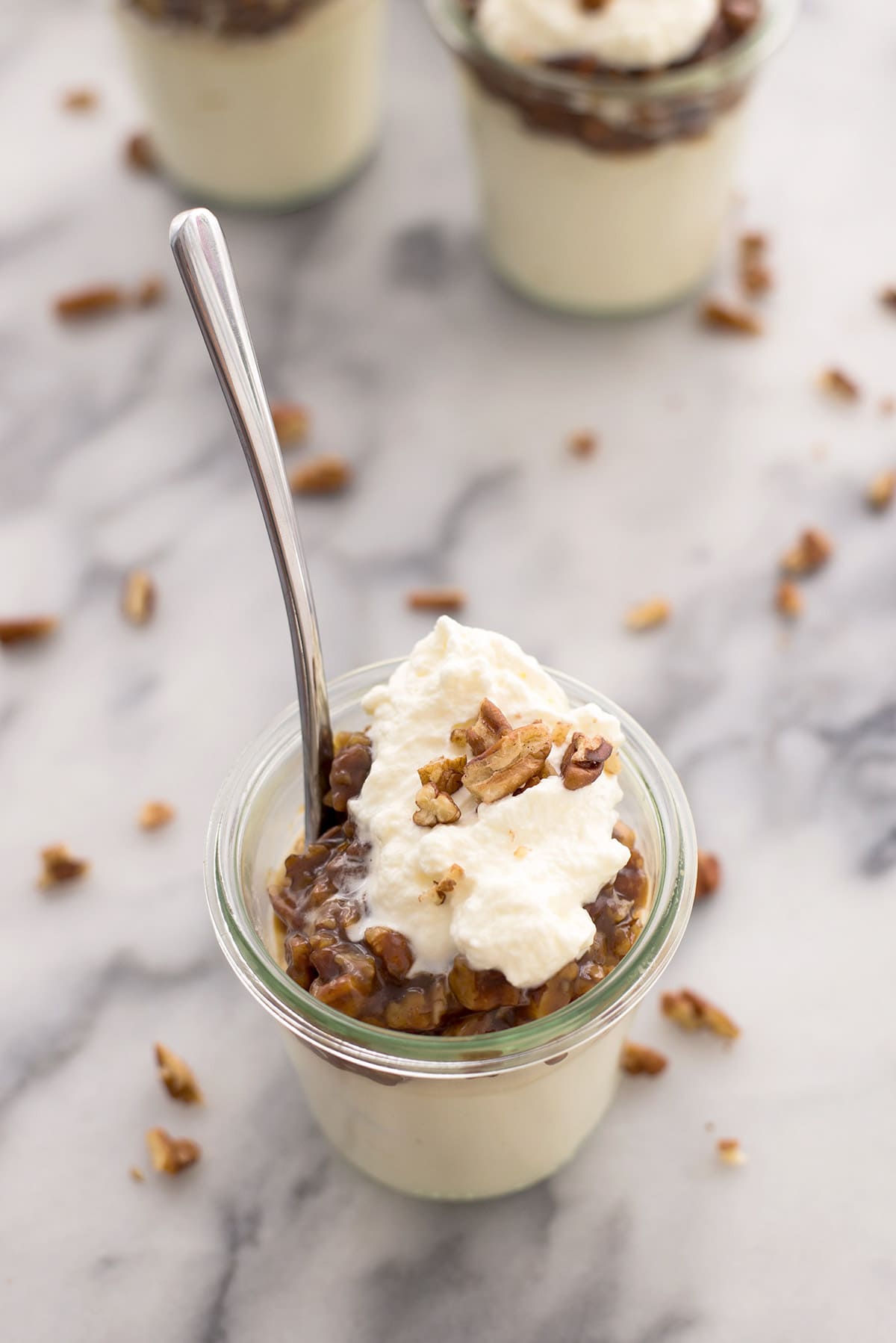 What do you think?! I love the idea of serving these babies up while entertaining or as a party favor..
Alexandra Caspero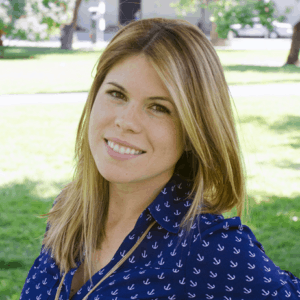 Alexandra Caspero is a Registered Dietitian and yoga instructor with a passion for travel, pasta and avocados. Her blog, Delish Knowledge, focuses on making whole-food eating deliciously simple.