Before we get too far into these 3 DIY winter cheesecake toppers, I feel like I should mention that I didn't actually make these cheesecakes. In good consciousness, I will admit that I did partake in eating all of them though. Basically I was just heavily involved, and then left the actual dessert crafting to The Cheesecake Factory. Hey, at least I know when to accept baking defeat!
Since we're on the topic of leaving it to the pro's, it seems like as good a time as any to mention that for every $25 Gift card you buy from The Cheesecake Factory from now through Dec. 31st, you'll receive a "Slice of Joy" card (aka a free slice of heavenly cheesecake in the New Year). Basically you can buy the gift of cheesecake, decorate it, and eat it too. Now that's what I call a holiday win-win, friends! In case you're mostly about the receiving, we're hosting a giveaway on our Instagram today that you don't want to miss!
Now for the gifting part, we've all agreed that it's about the little details. To make them come to life, here are three simple ways to prep them for your favorite someone (or for serving!)…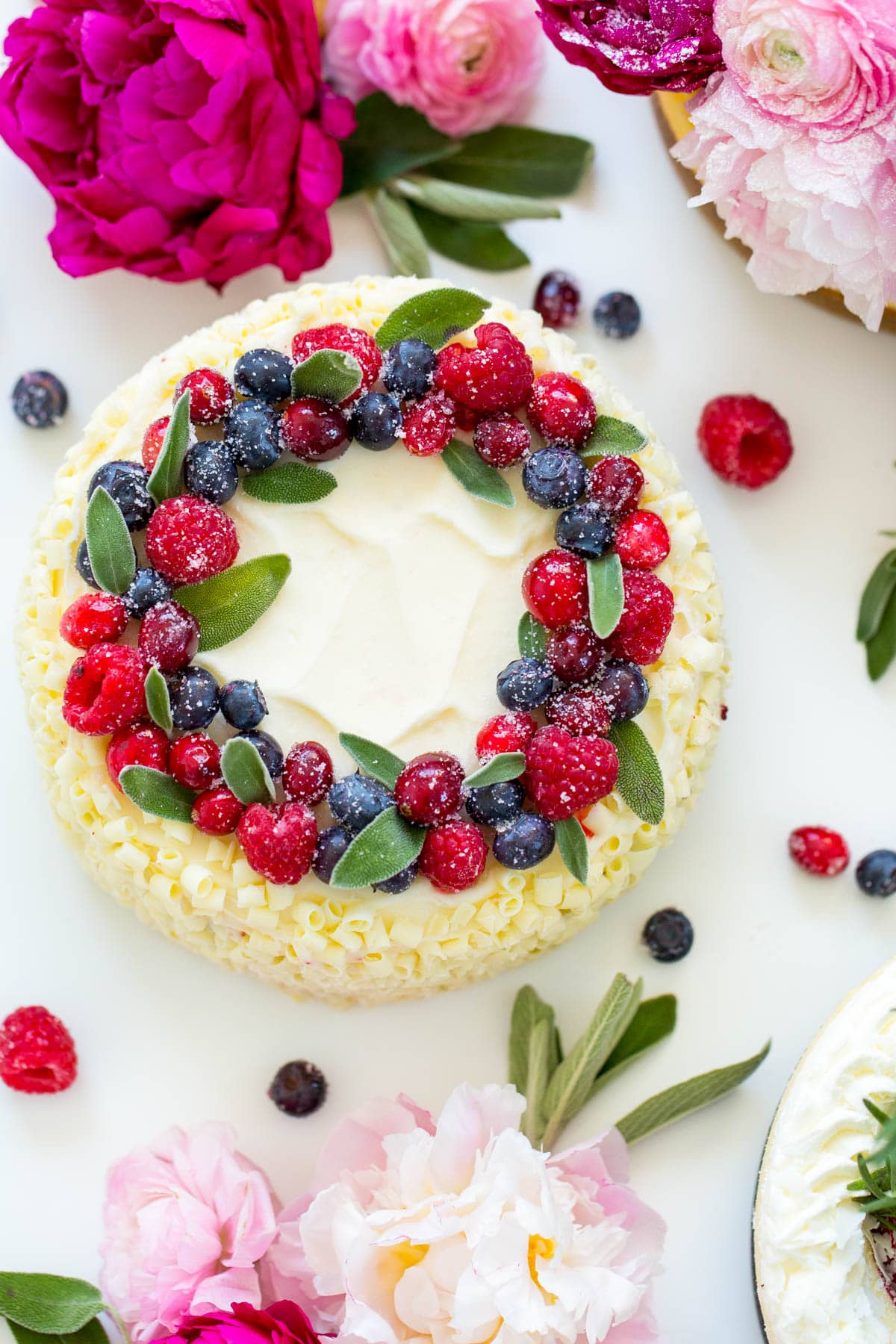 First we'll start with flowers! You can never go wrong with a DIY flower topper in my book, and I have a little secret for making it happen! It's called a cake vase, and you're going to love it..
All you do is insert the plastic "vase" filled with a small amount of water into the cheesecake, then fill with flowers! It will keep the flowers nice and fresh until you serve it, plus it won't matter if the flowers are particularly food or cake taste friendly.
To make them even more wintery, I dusted them with a little bit of powdered sugar for a snow effect.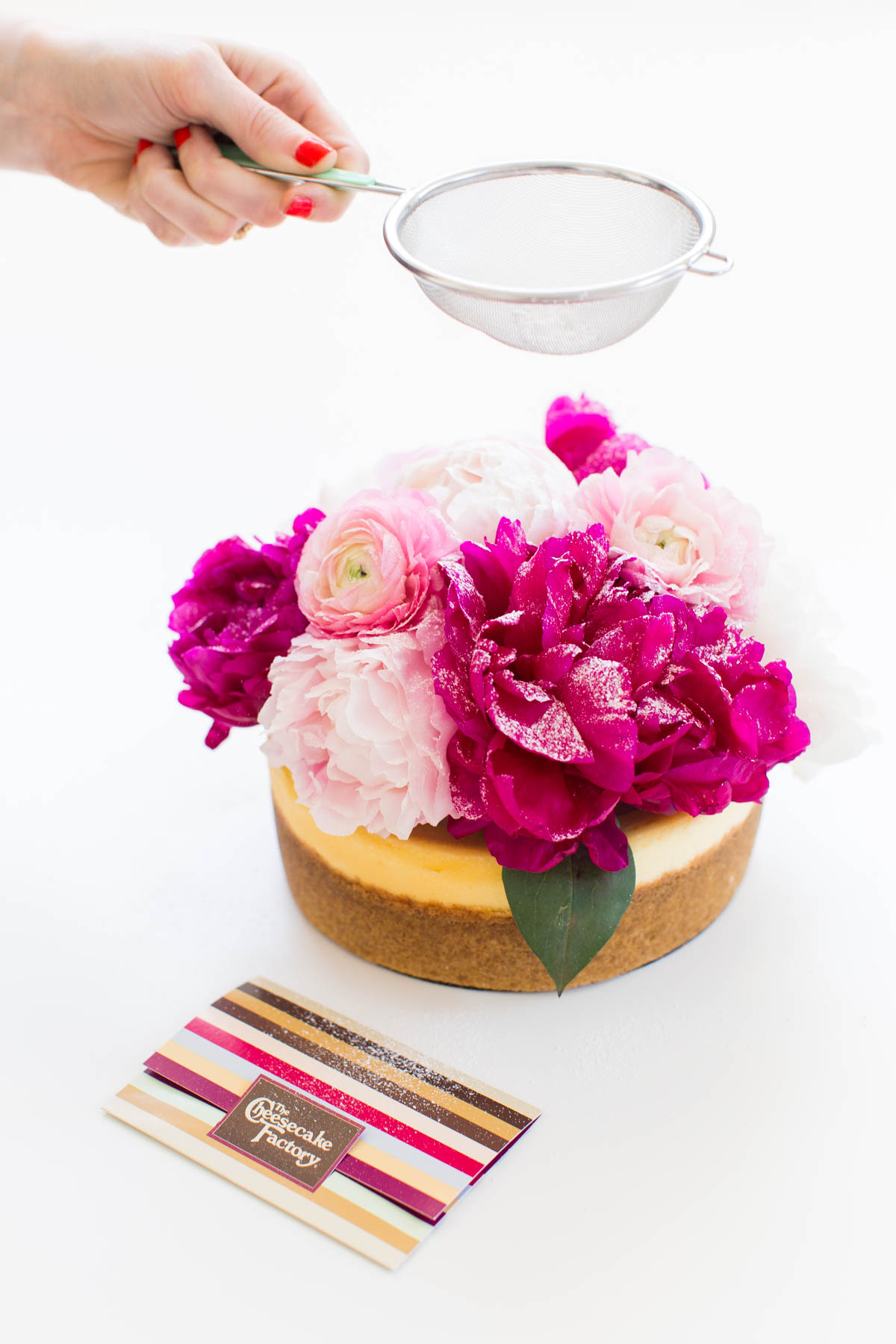 For a totally edible and equally sweet topper, you can make this berry wreath–
All you'll need are sugared cranberries, blueberries, and raspberries, and garnish it with a few sage leaves to create the wreath effect.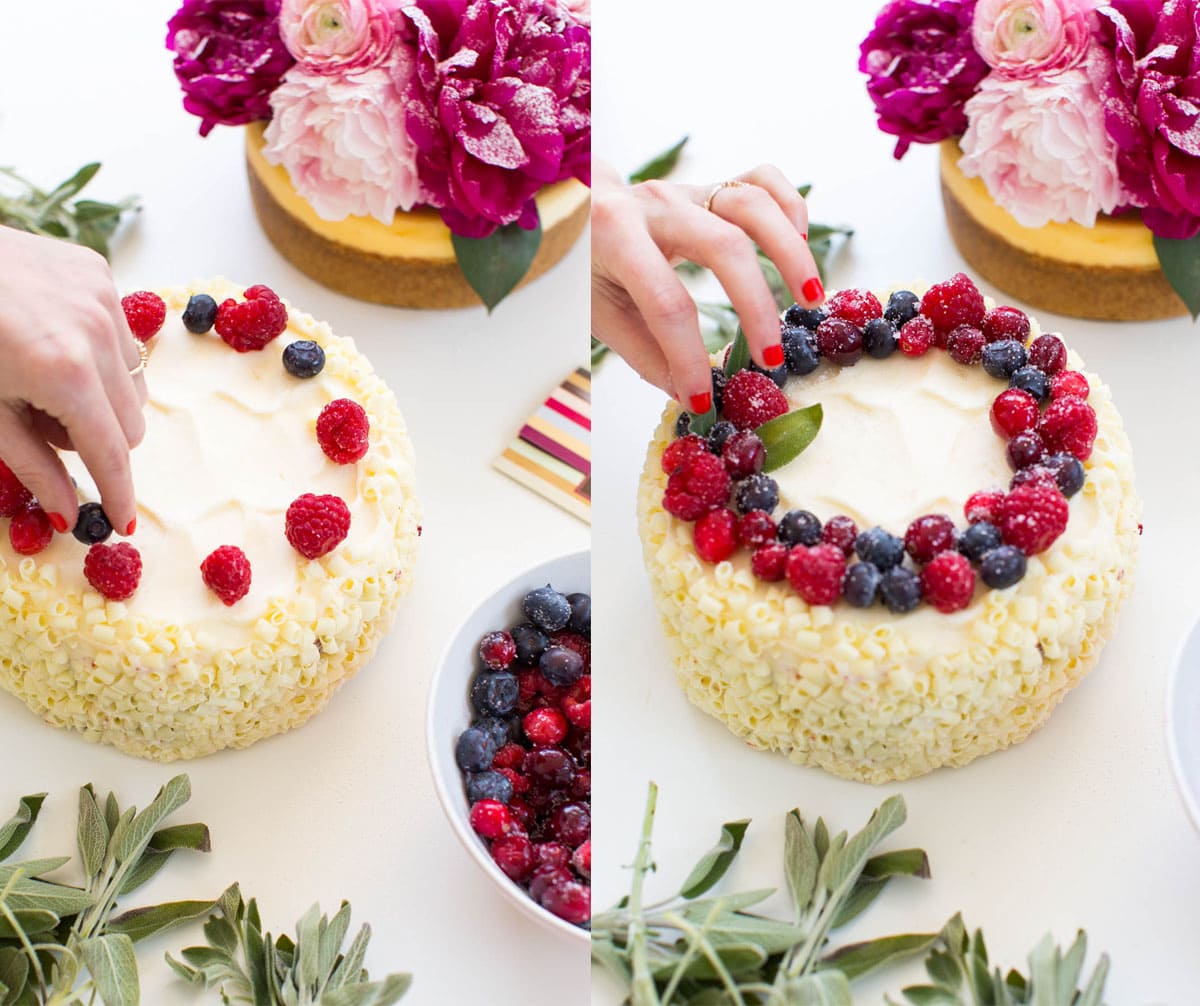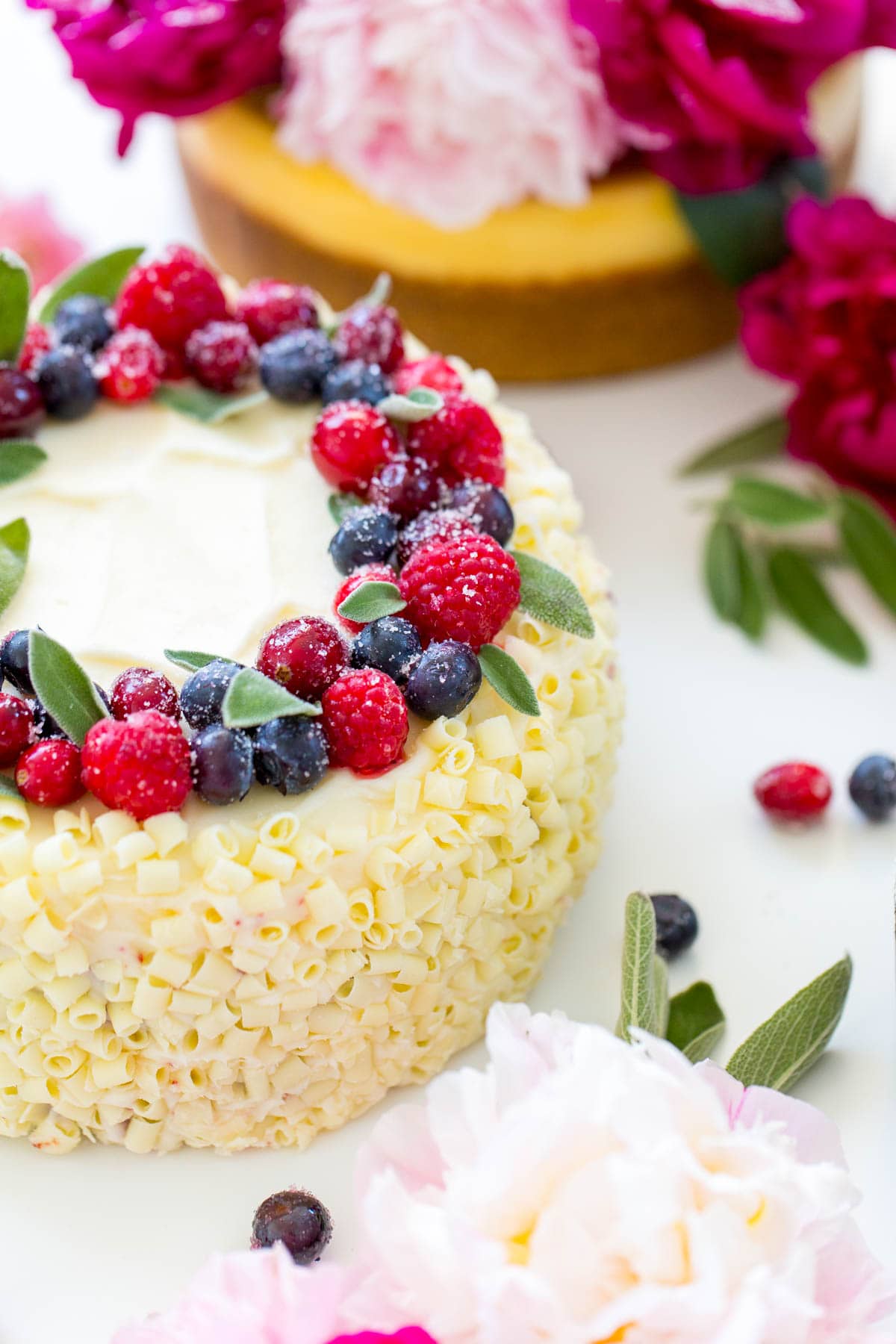 Lastly we have what one could consider an edible forest with a gingerbread man in it. You know, just your casual holiday decor.
Literally all this takes to make are a few rosemary sprigs, a gingerbread man cookie, and assembling them altogether on your cheesecake. Preferably the white chocolate raspberry one, but you do you…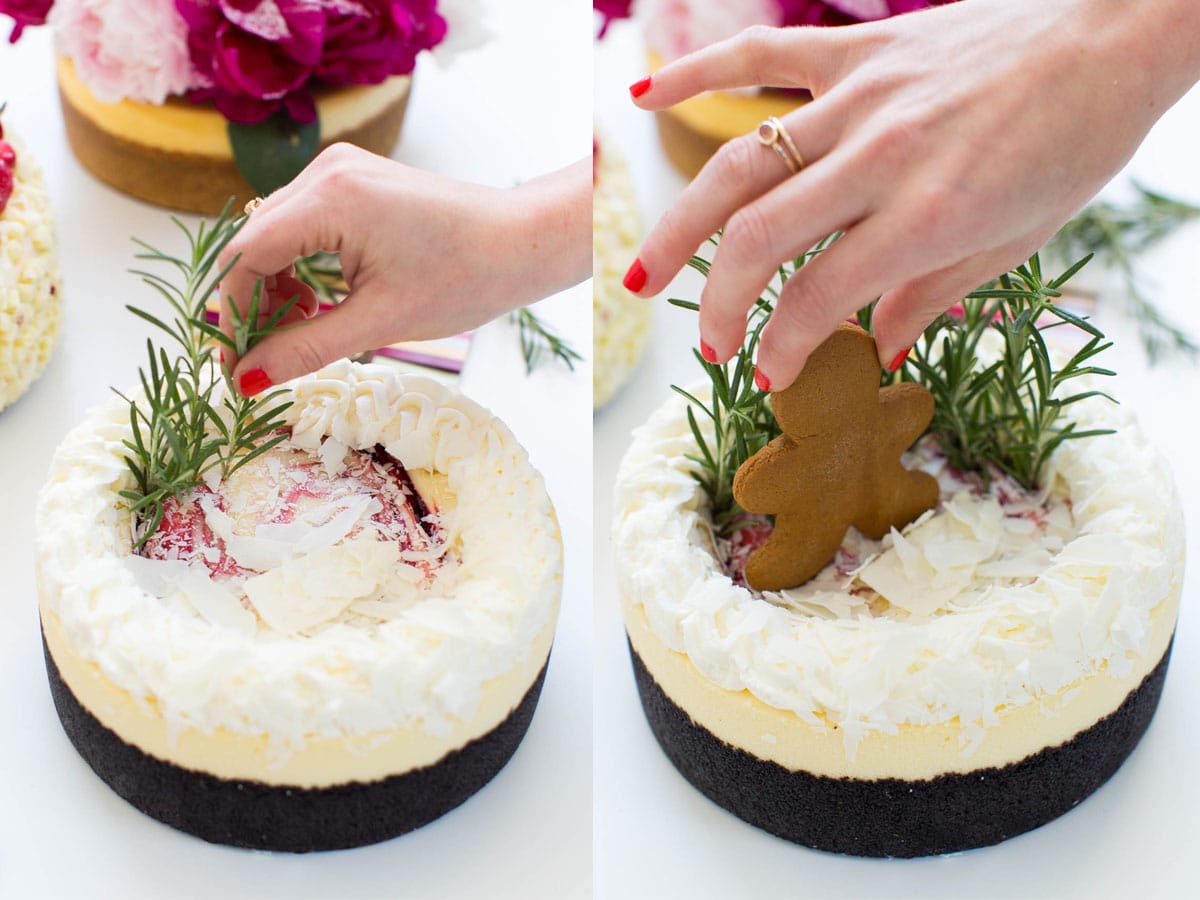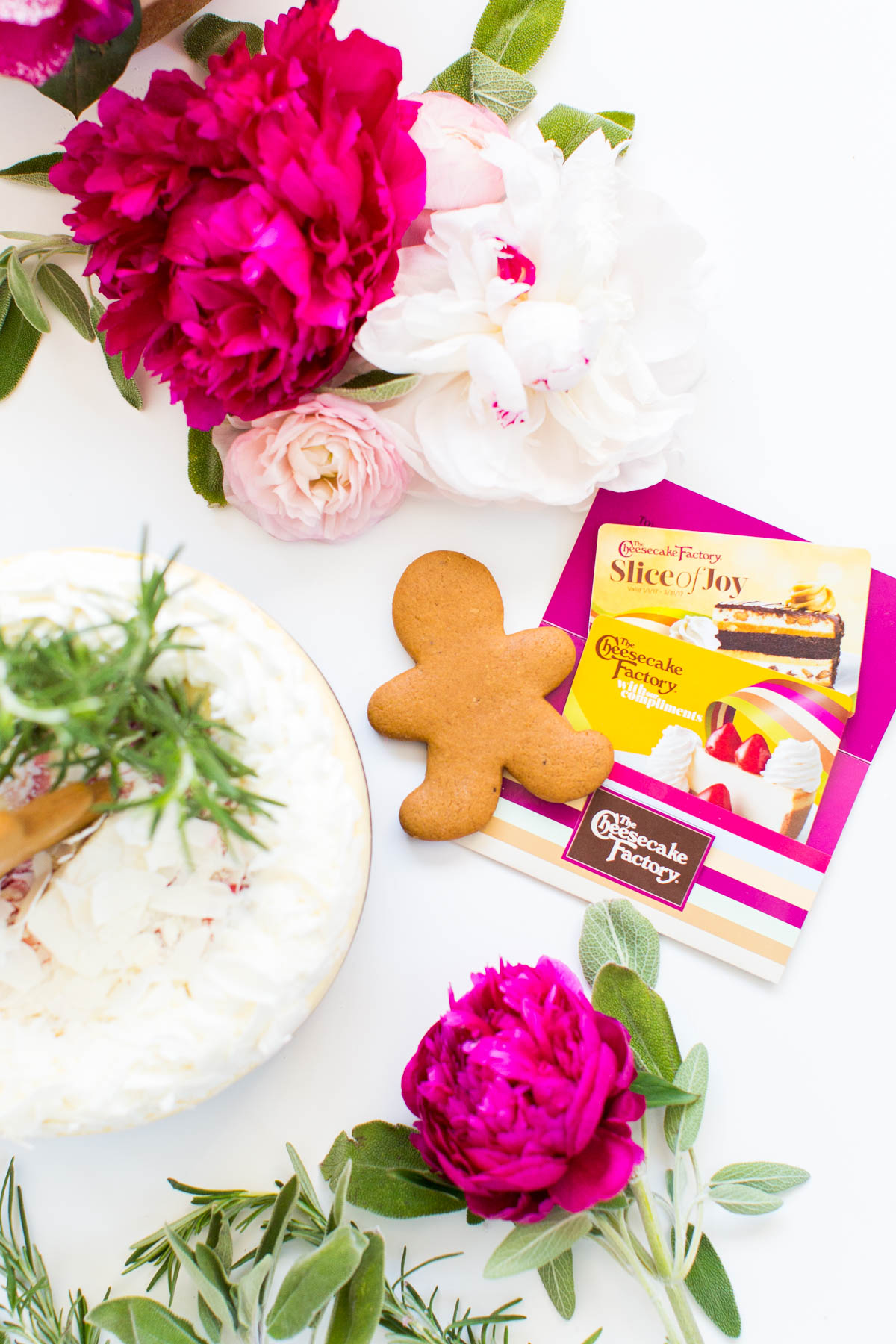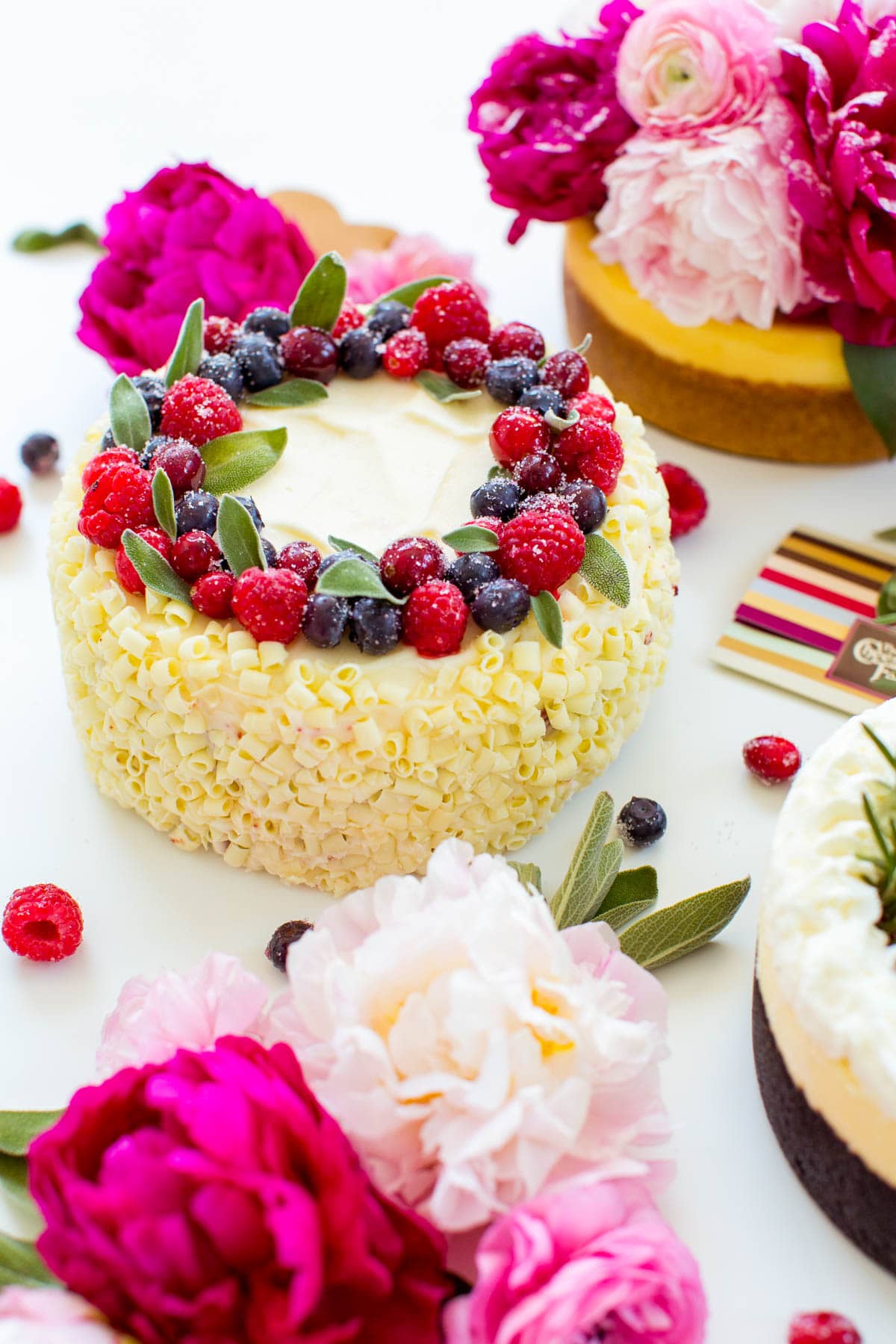 What do you guys think?! Yay? Nay? too much? Just enough?! Either way, don't forget to check out our Instagram giveaway for gift cards to get your own cheesecakes for the holidays!