With Thanksgiving right around the corner, it's time to break out all our favorite pie recipes. What goes better with Thanksgiving than pie, am I right? I, Alyssa, have never been just team pumpkin pie or just team apple pie. Instead, I've always been team all-the-holiday-desserts. But, as I've gotten older and consequently busier (especially during the holidays), I've now also become team all-the-easy-desserts, ha!
My go-to for a delicious pie without all the fuss? This No Bake Gingersnap Pumpkin Pie! I mean, hello. No bake?! You know it's going to be easy! And with a gingersnap crust you know it's going to be anything but plain and boring. Add in that it is involves pumpkin pie, and you've got yourself the perfect dessert to whip up this Thanksgiving.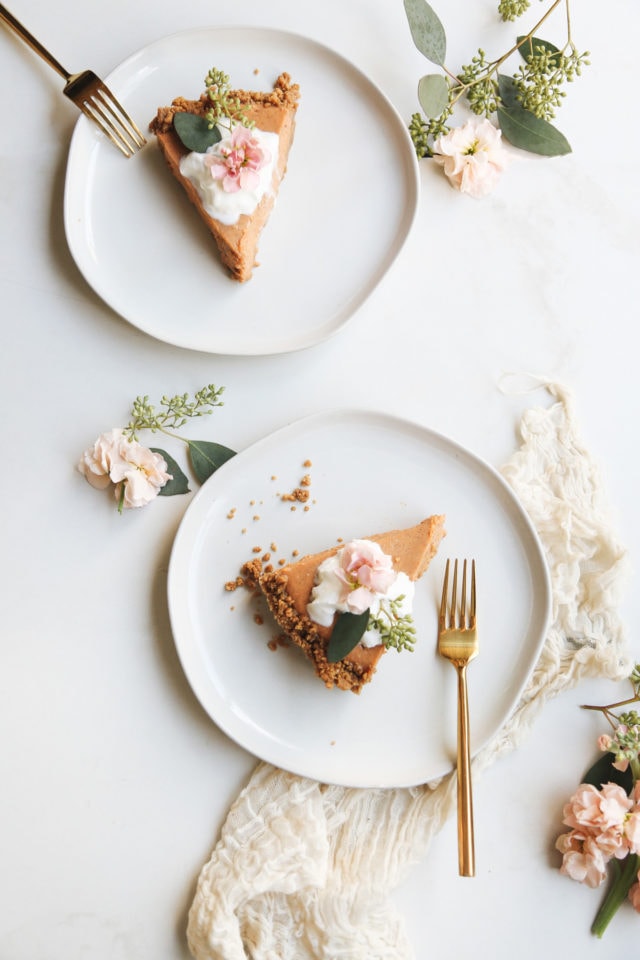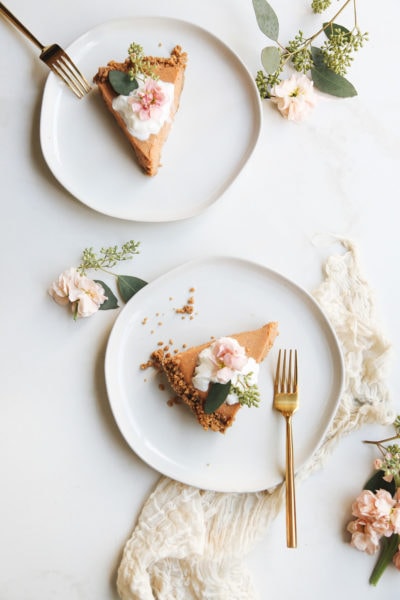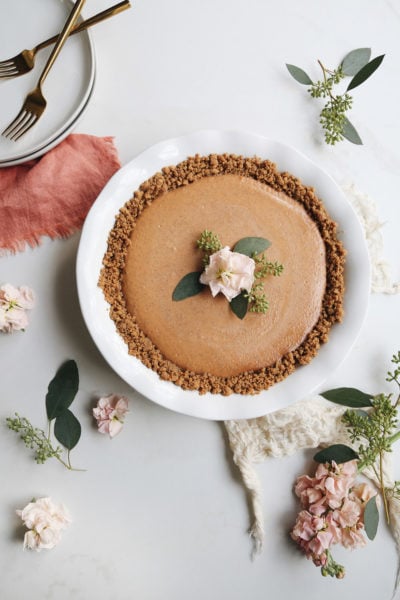 **Important to note: For styling purposes faux eucalyptus was used. Do not garnish with real eucalyptus as it is poisonous to consume.**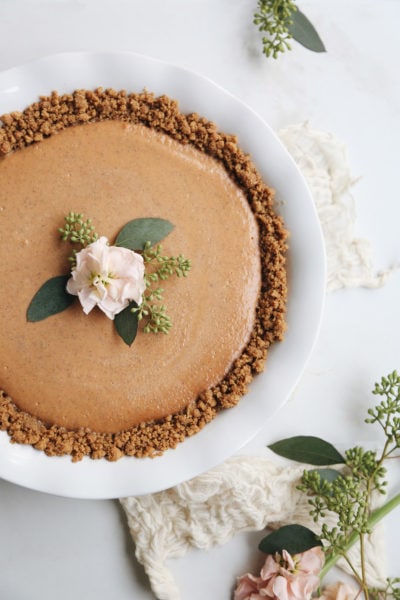 Now, of course, while the pie is super easy to make and only requires a few ingredients, the filling does take some time to chill and set. Although seeing as the actual assembly of the pie takes all of 10 minutes, it's kind of hard to be upset about the time it takes to come together.
And especially hard to be mad when you take a bite of this pumpkin pie, it's so darn good, you'll completely forget the wait!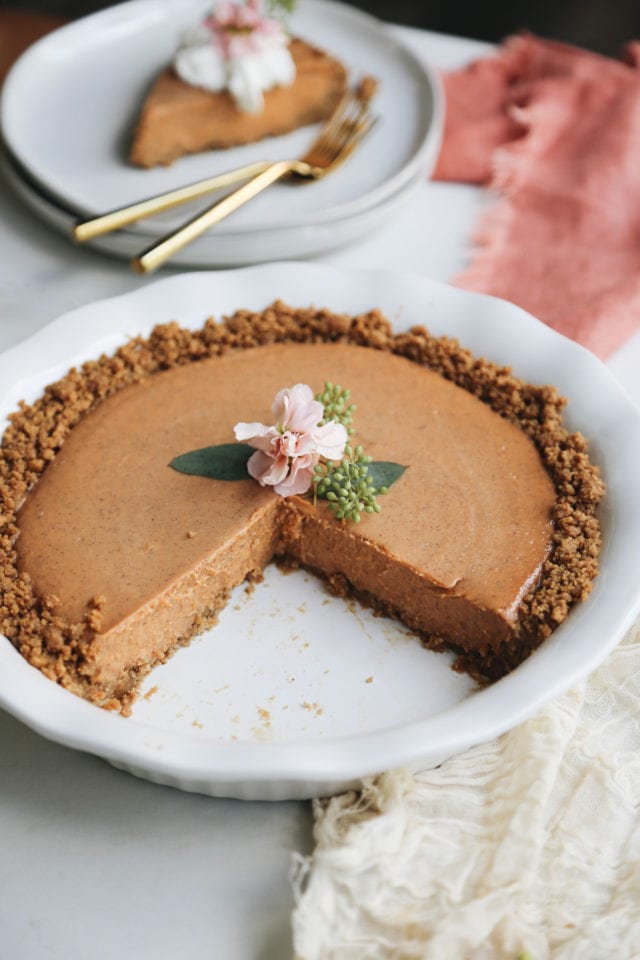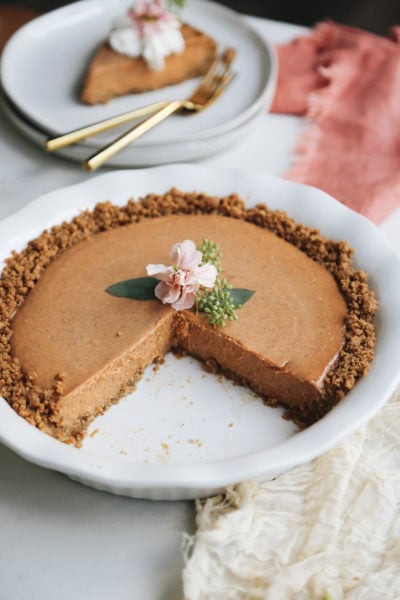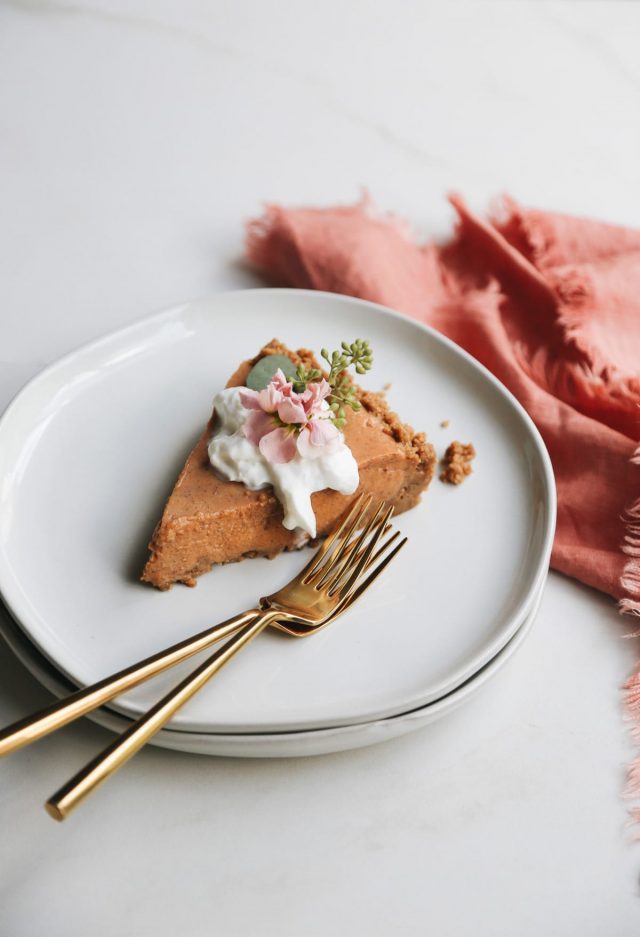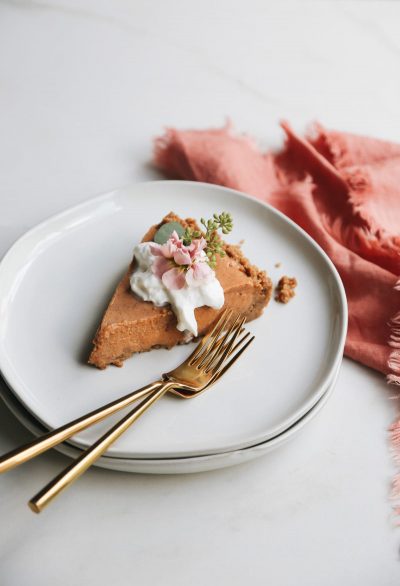 The filling is super-smooth and creamy and the crust is buttery and crunchy with just a touch of spice. In other words, this no bake gingersnap pumpkin pie recipe will soon be replacing your traditional pumpkin pie recipes, and just a single bite may even be able to convert die-hard team apple pie people into hardcore team pumpkin pie fans!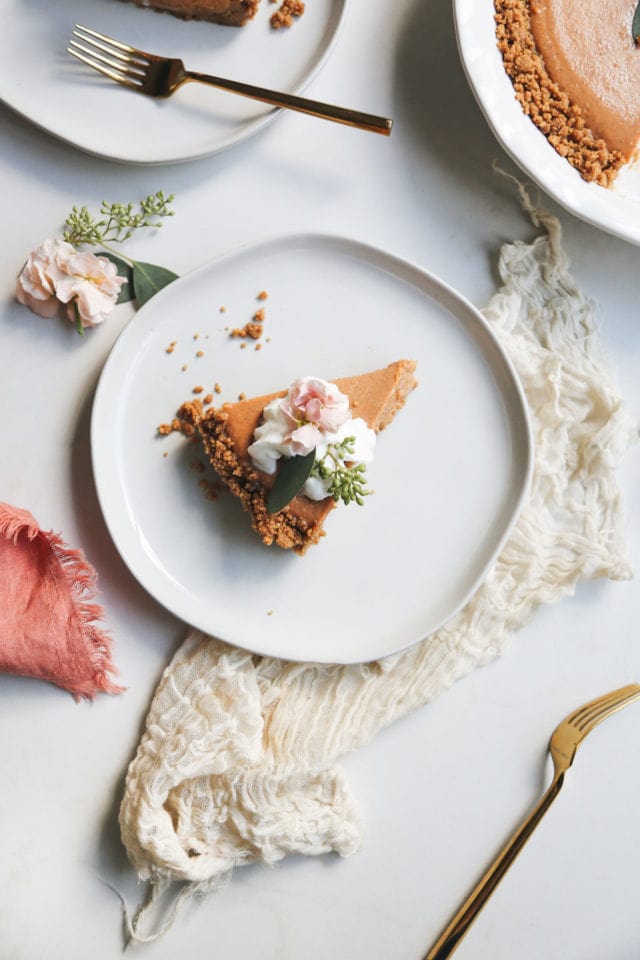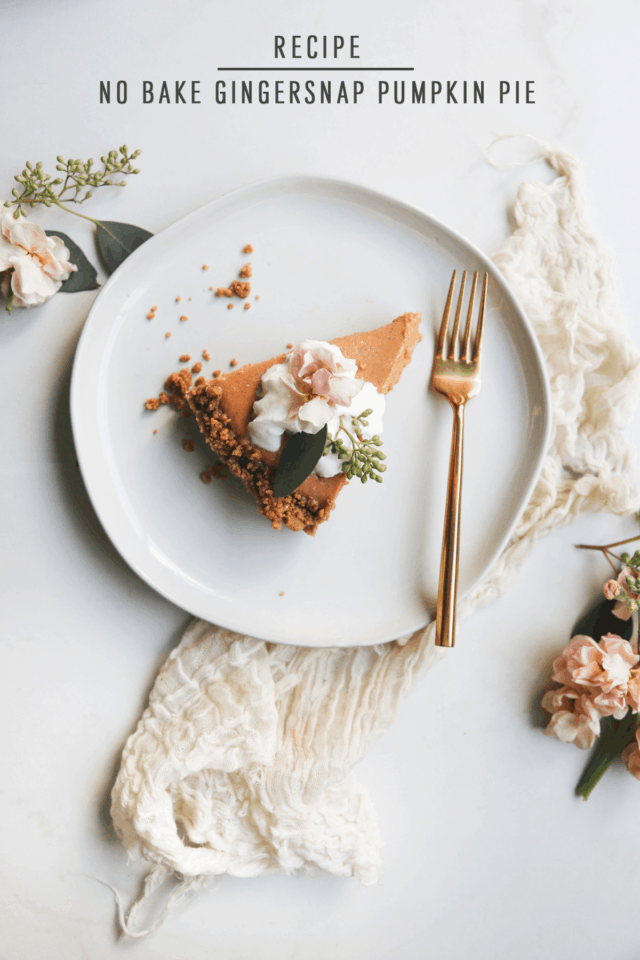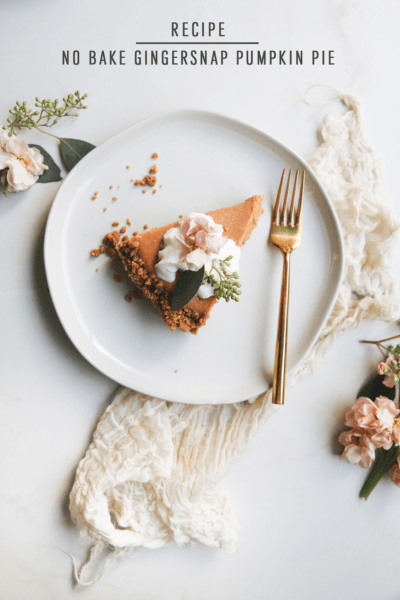 Ok, I know it might be a tough question to answer now that you've seen how easy and delicious this recipe is, but are you team apple pie or team pumpkin pie for the holidays? We won't judge if you say "Team-Both" either!
Looking for more pumpkin desserts for the holidays? We've got you with these colorful pumpkin pie cream puffs and these oh so chewy pumpkin pie cookies!
Alyssa Ponticello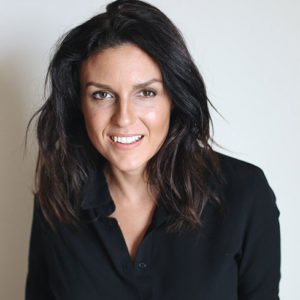 Alyssa Ponticello is an LA-based content creator and the founder + creative director of Runway Chef.
She adores the beach, has an unhealthy obsession with striped shirts, loves a good margarita and has a fierce sweet tooth. When she's not working, she can usually be found planning her next meal, her next outfit or her next getaway.