Plan your Thanksgiving dinner with these Thanksgiving food ideas. We've got turkey recipes, side dishes, desserts, and drinks!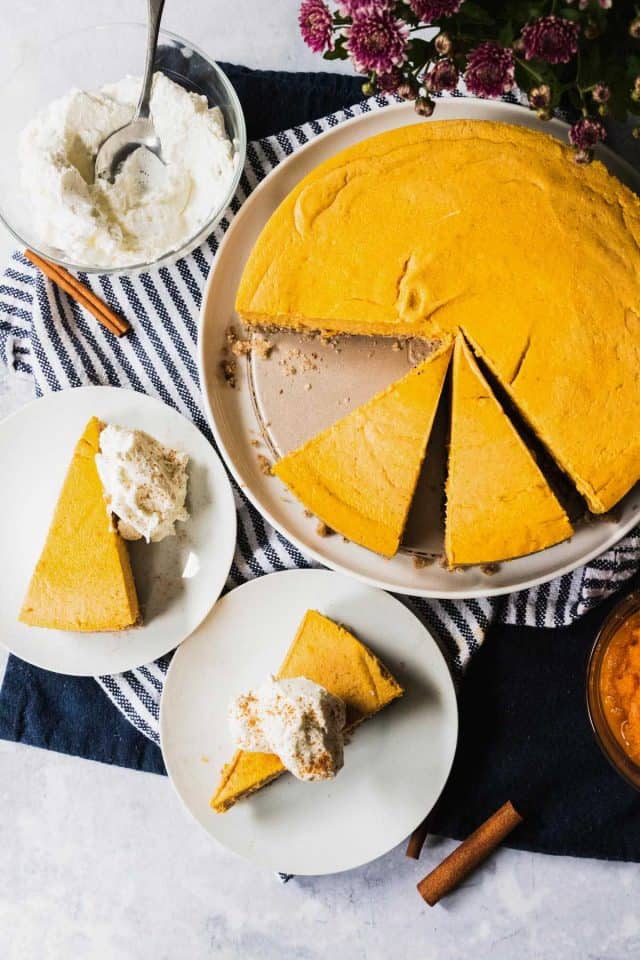 Thanksgiving is a beautiful holiday filled with family and friends (hopefully, no drama), and, best of all — food.
Who knew there were so many ways to make a sweet potato or to cook a turkey?
Sometimes with all of these options, it becomes more difficult to decide on the dishes you really want to prepare — a concept known as paralysis analysis.
Sometimes with all of these options, it becomes more difficult to decide on the dishes you really want to prepare — a concept known as paralysis analysis.
So don't stress yourself out by having too many things to make and not finishing until midnight or even worrying about not having enough food.
Instead, try these Thanksgiving food ideas to give you a boost in your holiday planning.
Thanksgiving Food Ideas
1 — Air Fryer Turkey
If you're looking for a fast, easy, and healthy way of cooking turkey, look no further!
Roasting a turkey typically takes 6 hours. So this air fry method is about to change your life.
It takes about 20 minutes to prep and 10 minutes to cook (for every pound the bird is).
Then, let it rest for about 30 minutes before serving.
Just make sure your fair fryer is extra large to fit the bird!
2 — Roast Turkey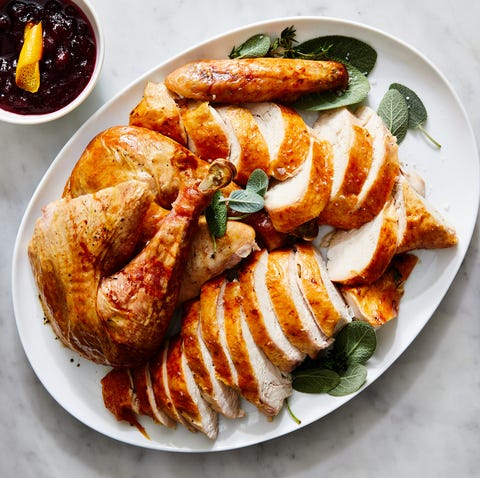 If you want to stick with the traditional method, then this roast turkey recipe is a great walkthrough of everything you need to know about roasting a turkey.
From thawing to weight to seasoning, everything is all in one place for you to perfect your turkey.
3 — Turkey Pot Pie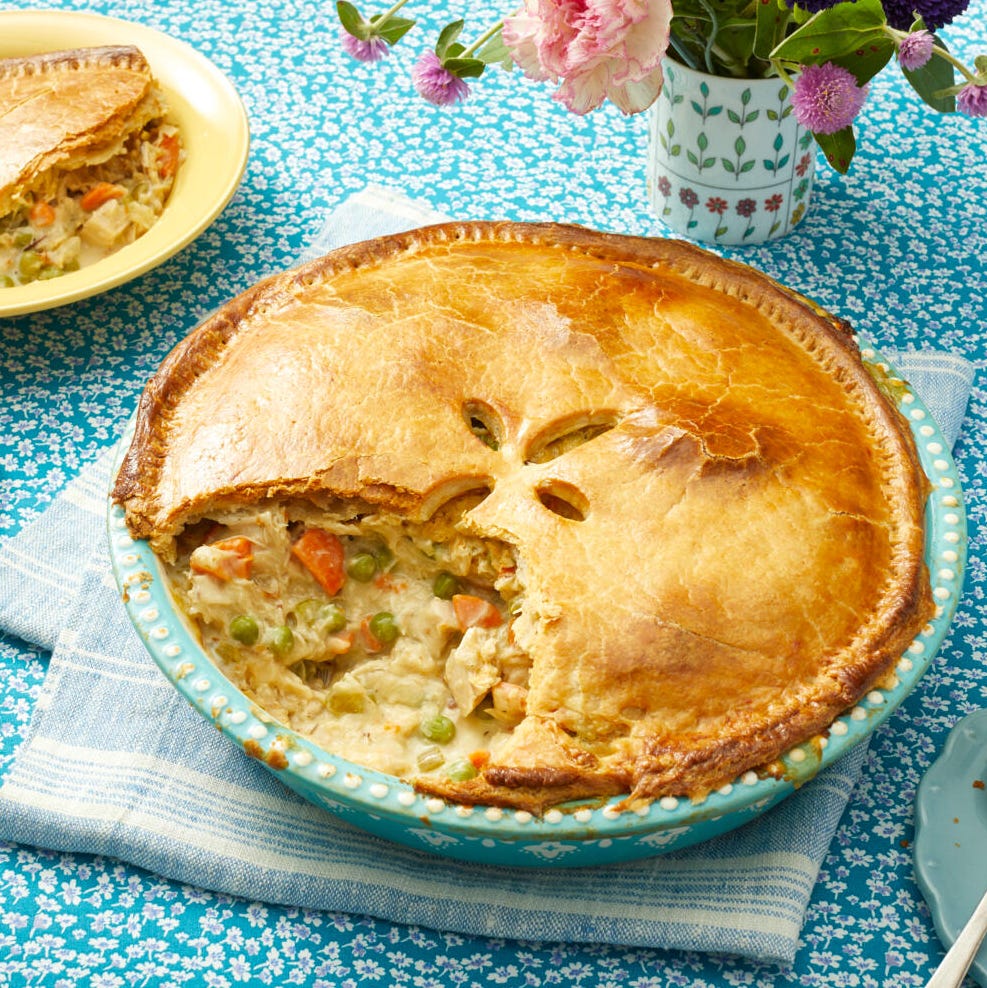 Not sure what to do with those leftovers?
Fear not because this turkey pot pie is coming to the rescue!
You can use chicken or turkey and even your leftover stuffing and carrots! It's a delicious way to make sure those leftovers aren't wasted.
Thanksgiving Sides and Appetizers
1 — Green Bean Casserole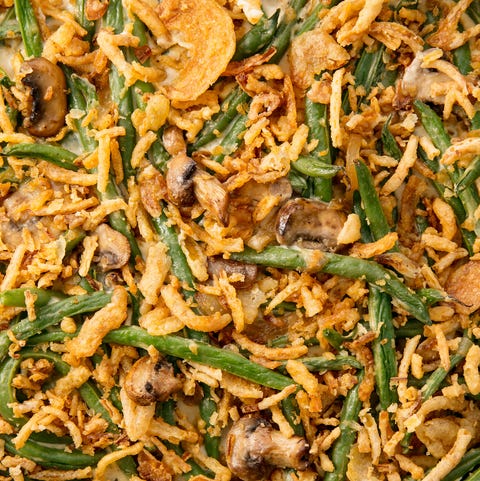 There's nothing as classic to pair with your turkey, then the staple green bean casserole.
Creamy baked green beans are topped with fried onions to make every bite more delicious than the last.
You can use fresh green beans or stick with traditional and opt for canned green beans.
2 — Herbed Mashed Potatoes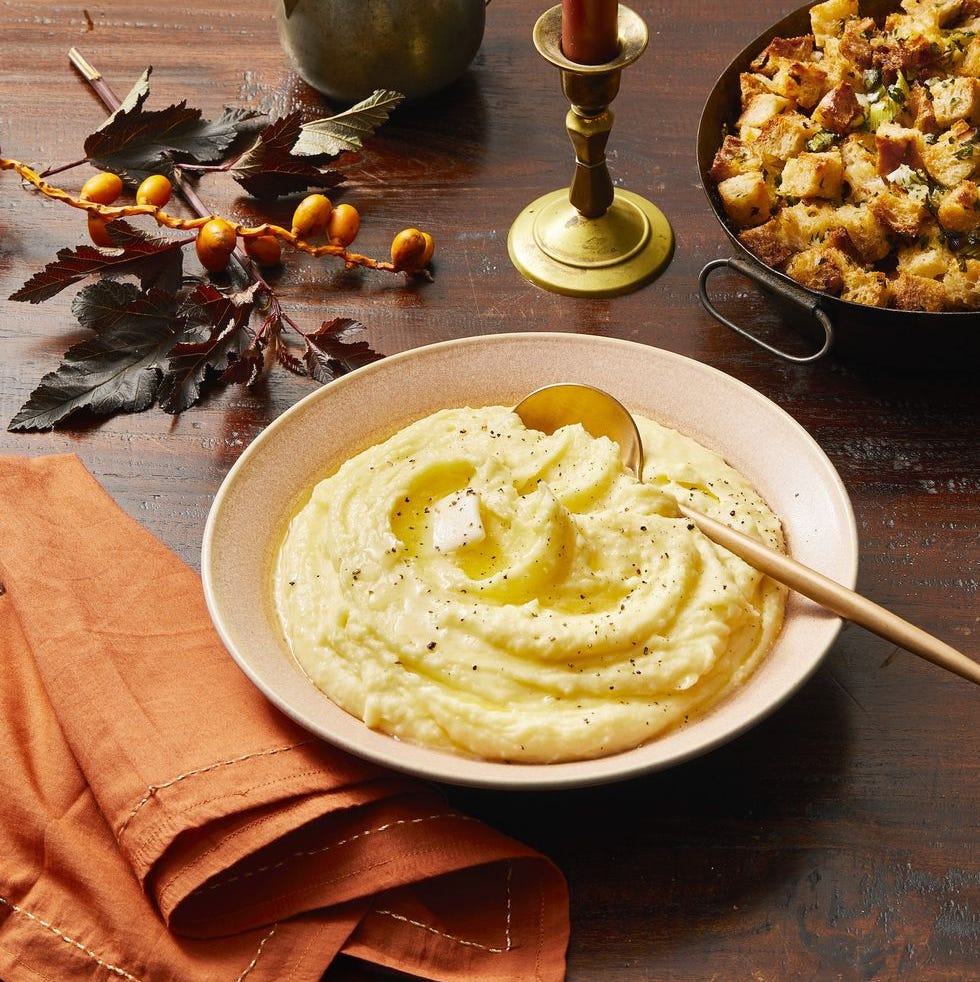 Herbed mashed potatoes are another quintessential Thanksgiving dish.
Every bite is filled with creamy potatoes and buttery seasoning so that you'll want more and more.
The recipe is simple to make, which is a huge plus when preparing several dishes at one time!
3 — Sweet Potato Casserole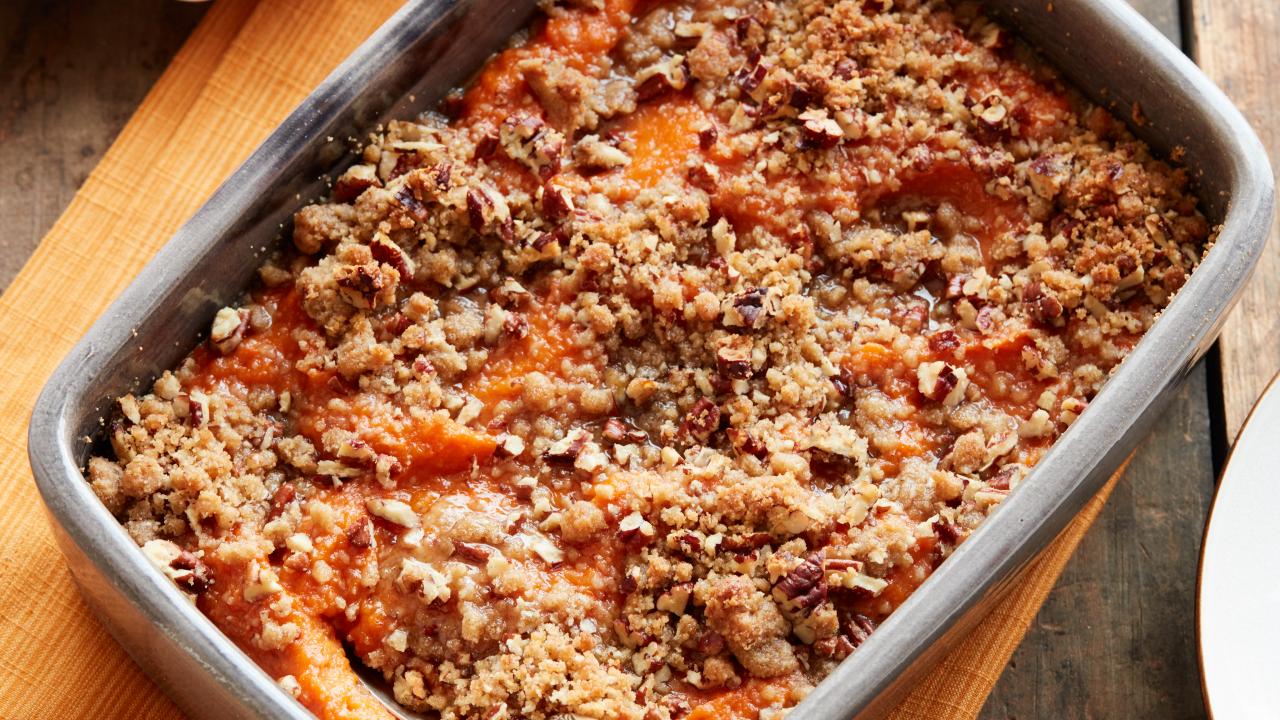 There are so many forms sweet potatoes take on during the Thanksgiving holiday, but a sweet potato casserole is one of the classics.
It's sweet but not dessert sweet. Plus, it's great to make ahead .
Simply mix and put into the baking pan and refrigerate until it's ready to bake.
This is also a great leftover dish to have.
Just heat it up and put a dollop of ice cream on top.
4 — 5 Minute Bruschetta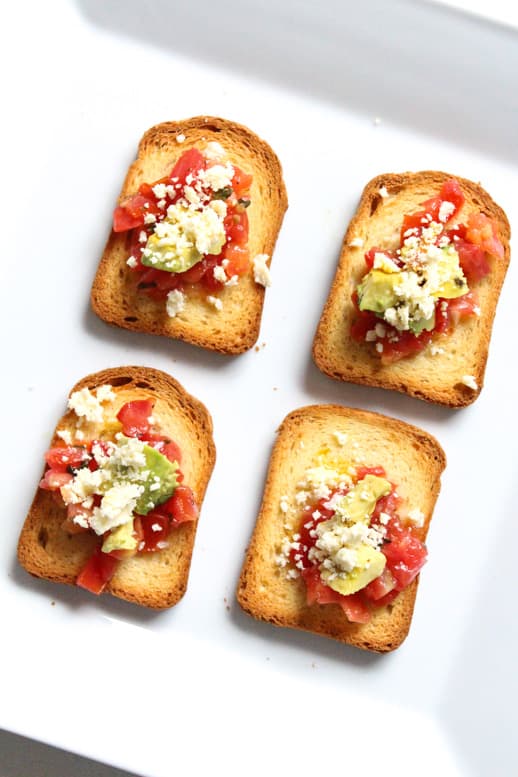 Whip up these easy bruschetta bites in no time!
They're topped with cream cheese and fresh avocado, and then drizzled with white truffle oil and bruschetta sauce for a fancy appetizer that looks like it took a lot of time and effort to make.
5 — Balsamic-Roasted Brussels Sprouts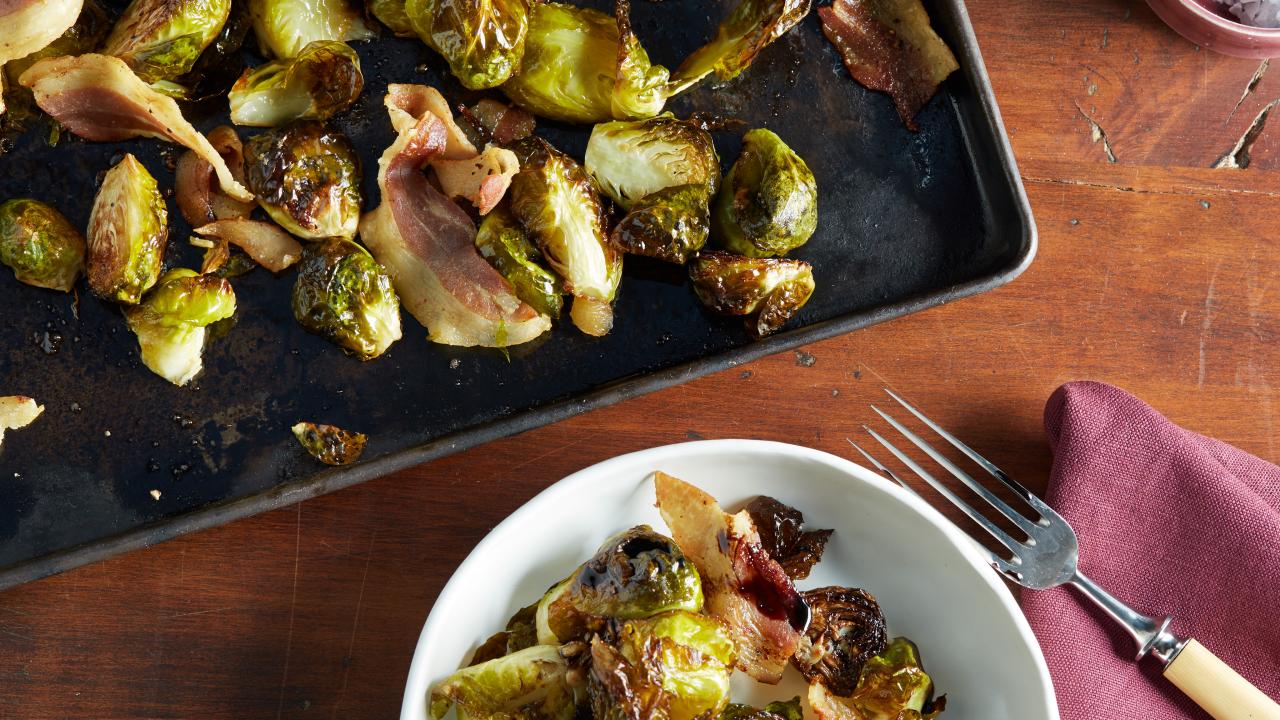 There is something about balsamic vinegar that takes Brussels sprouts from a disliked vegetable (for many) to a loved one.
Although this does involve baking the Brussels sprouts, it's still easy to make ahead of time since they can be served cold.
So that's one less planning step around the oven in the afternoon (thanks to the turkey and sweet potato casserole).
6 — Corn Casserole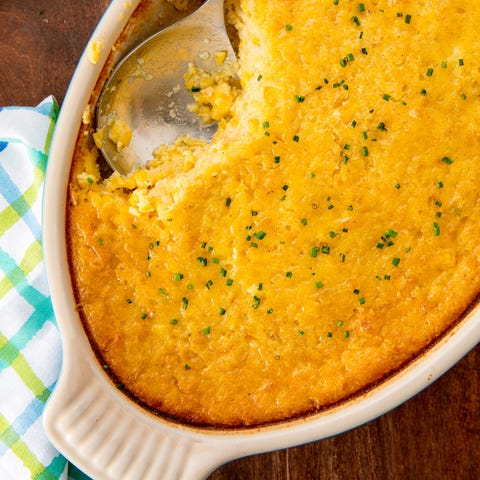 Although not as popular as sweet potato casserole, corn casserole is highly underrated.
It's creamy, baked, and deliciously sweet.
A perfect dish to switch things up a bit on the table this Thanksgiving.
7 — Broccoli Wild Rice Casserole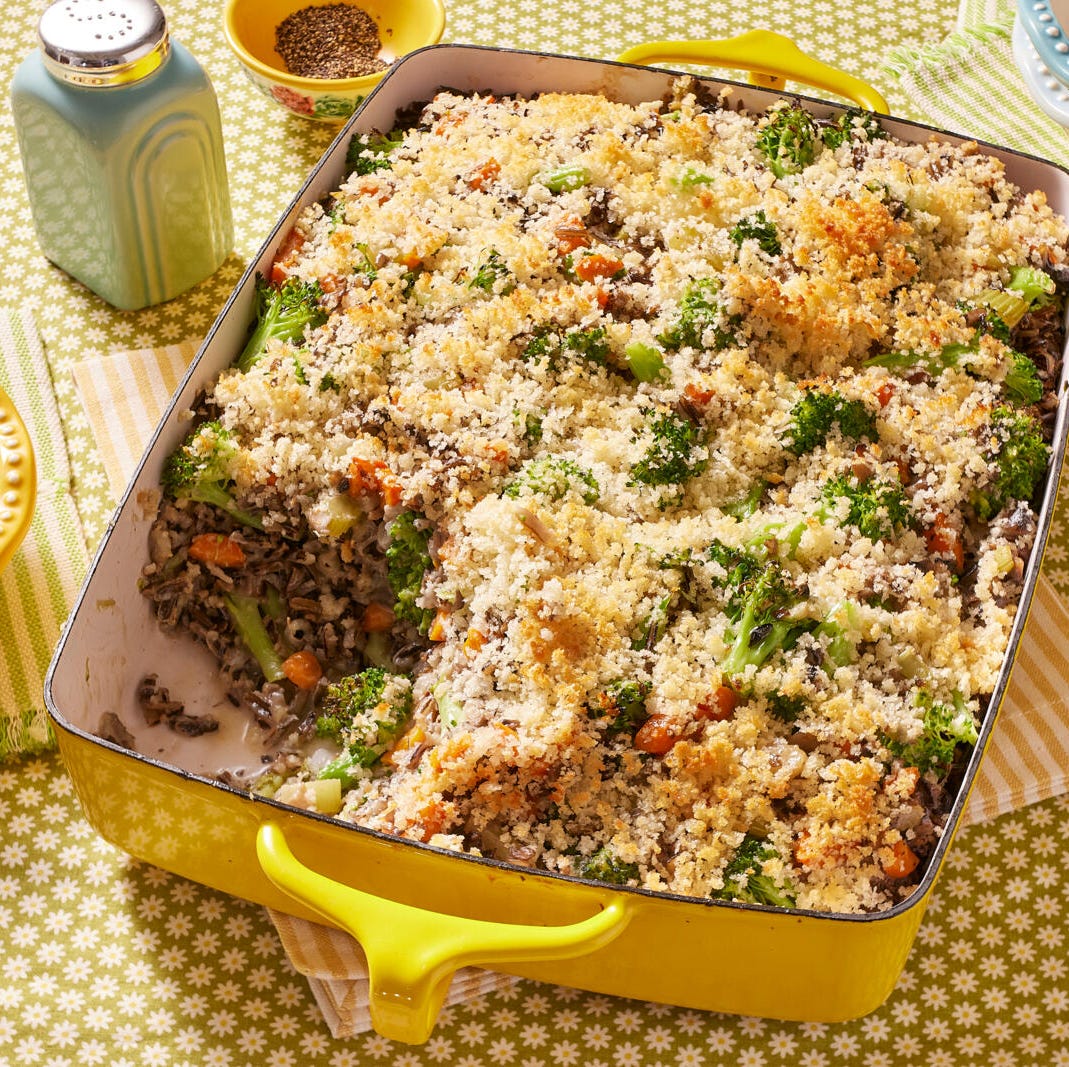 If you have kids (or picky adults) at the table and are always looking for ways to make broccoli delicious, this will be your new favorite recipe — Thanksgiving or not.
It's easy to make and bake and is a healthier version than traditional broccoli rice casserole thanks to a lack of cheese and the use of wild rice.
8 — Mac and Cheese Balls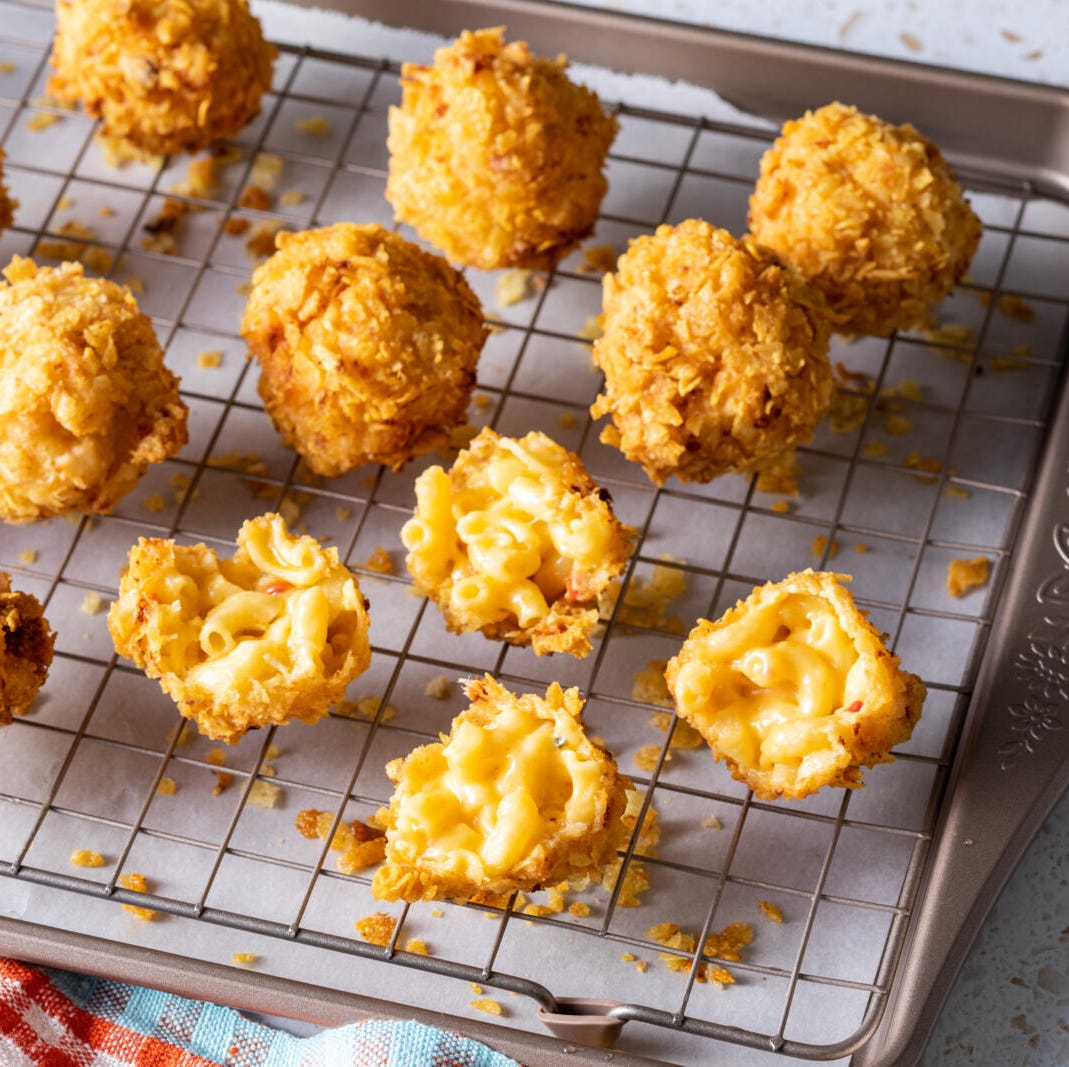 These mac and cheese balls are a great appetizer for any fall party.
They're easy to make and will be a big hit with kids and adults alike.
9 — Roasted Kale and Mushrooms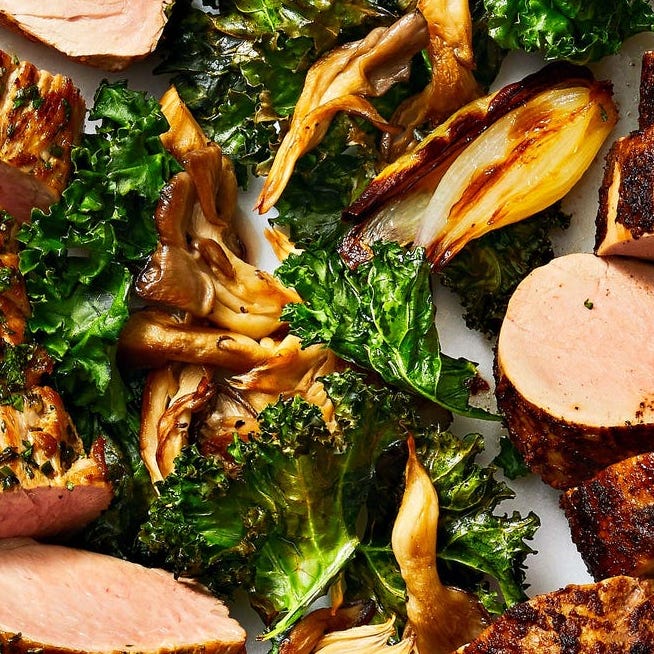 If you want a healthy side dish that takes no time to prepare, this is your recipe.
This roasted kale and mushroom dish is simple to make and simple to eat.
Since kale quickly gets soggy, just beware that this dish doesn't store well.
We highly doubt you'll have any leftovers though!
Thanksgiving Dessert Ideas
1– Low Carb Keto Pumpkin Cheesecake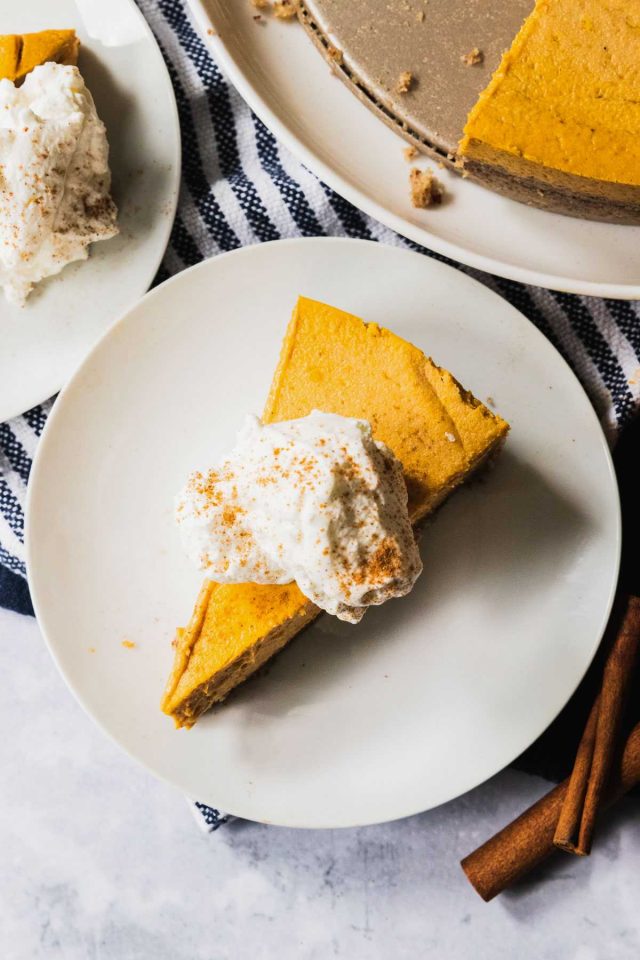 If pumpkin pie isn't your thing, try this low carb and sugar free pumpkin cheesecake instead.
Since it doesn't have to be served hot and needs time to refrigerate and set anyway, you can make it the day before so that's one less thing to do on Thanksgiving!
2 — Apple Cobbler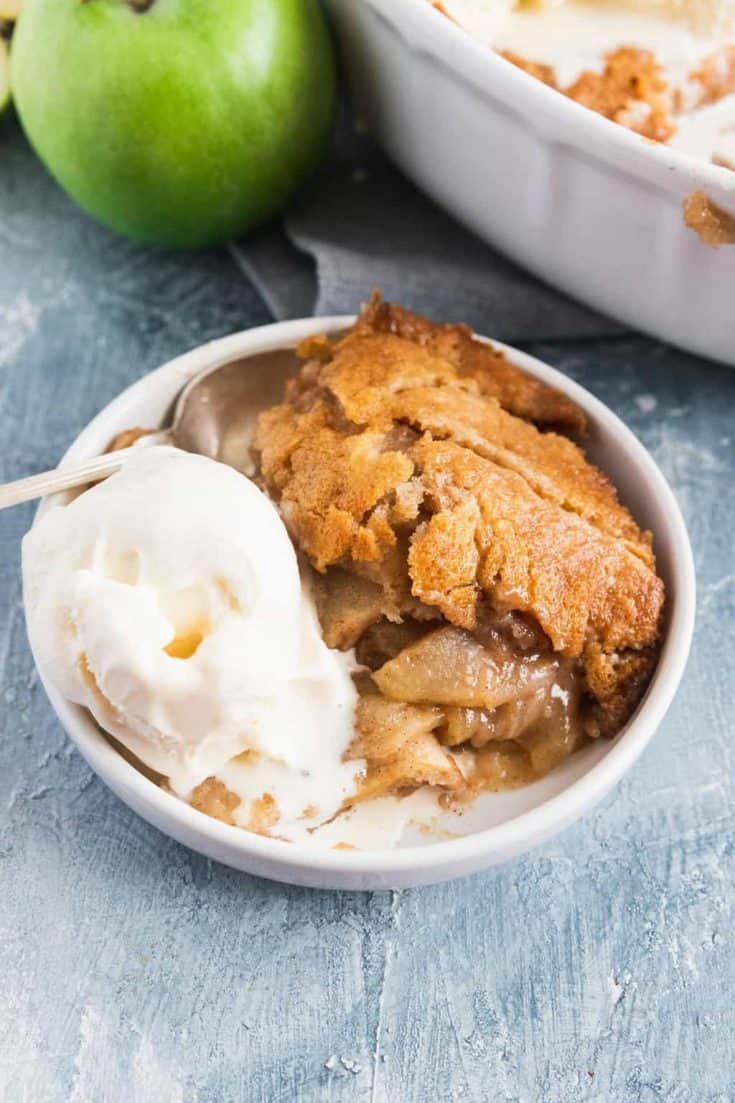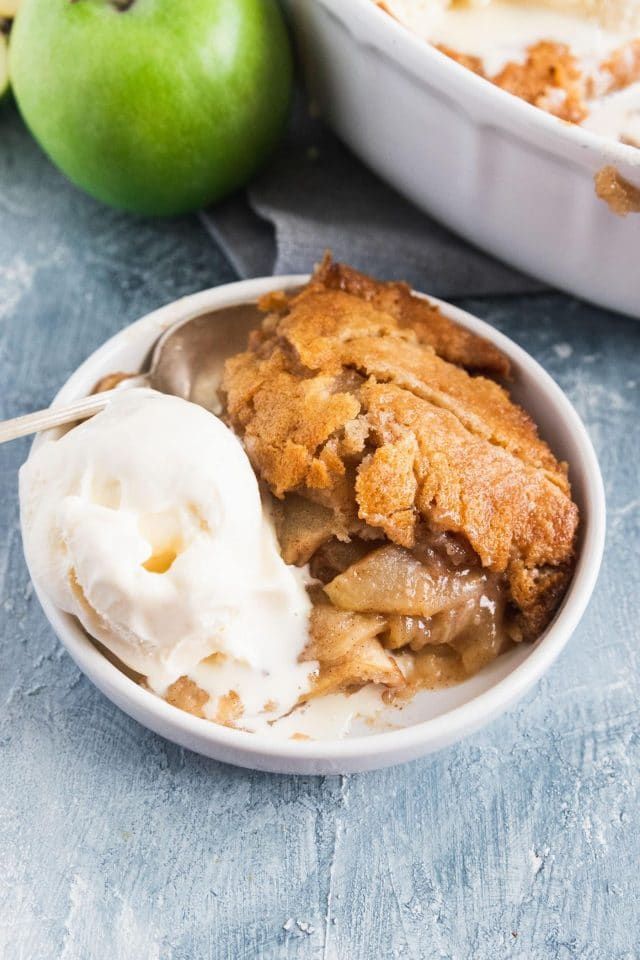 Apple cobbler is the quintessential fall dessert of all the fall apple and spiced flavors.
It goes well with vanilla ice cream, which you can make ahead of time in three easy steps.
Get ready to serve up and eat up!
3 — No Bake Gingersnap Pumpkin Pie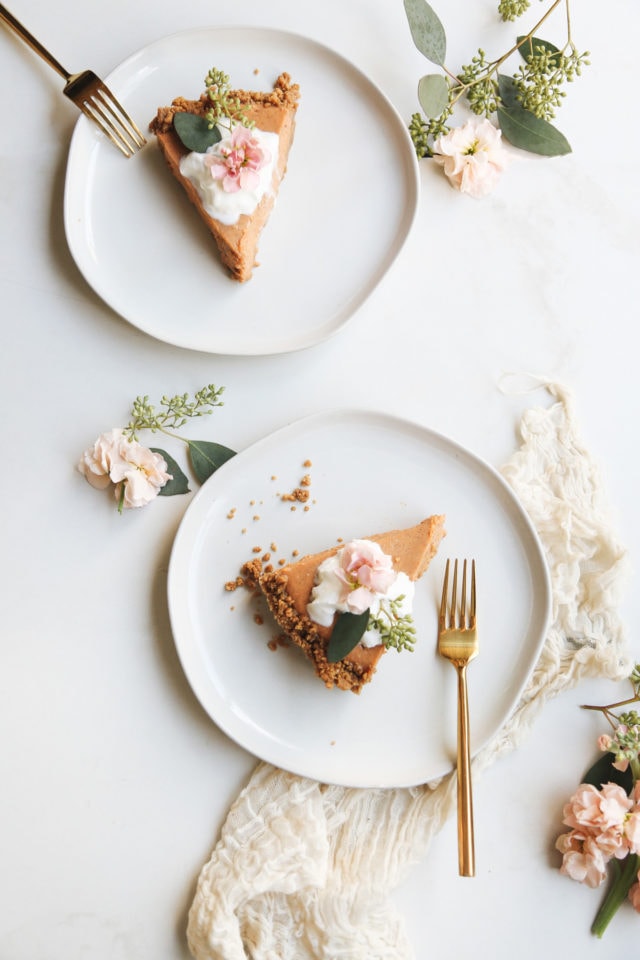 A Thanksgiving menu isn't complete without a Thanksgiving pie.
But if you want to change things up, then this gingersnap pumpkin pie is twist on the traditional Thanksgiving pumpkin pie,
It features crunchy gingersnap crust and a creamy pumpkin filling.
The best part is that this is no-bake recipe that is one less item taking up your oven real estate.
4 — Pumpkin Pie Cream Puffs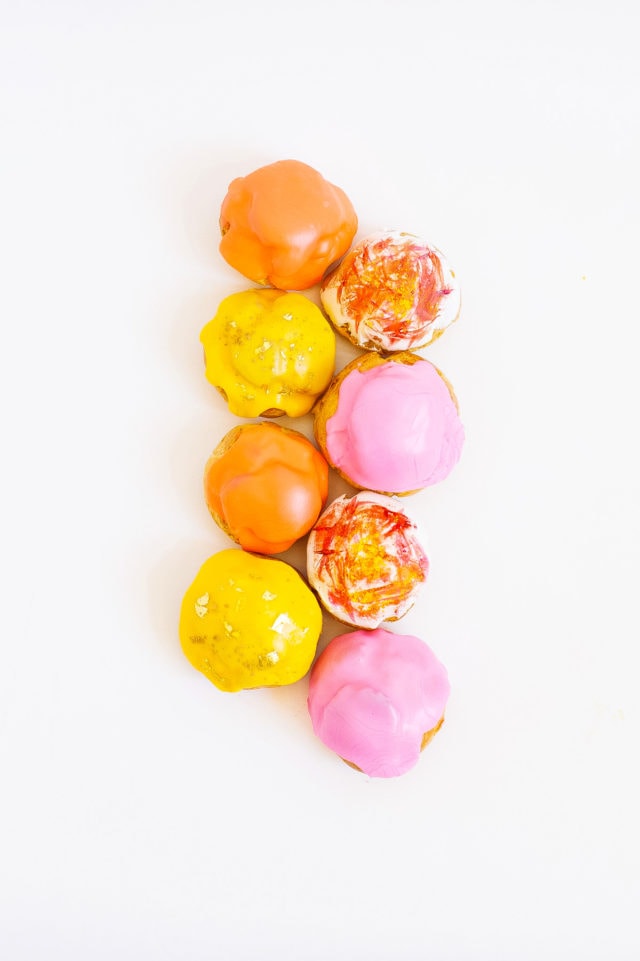 Cream puffs are never a bad idea, and combining them with pumpkin pie flavors is definitely not a bad idea.
This pumpkin pie cream puff recipe gives step-by-step instructions to make the cream puffs and how to decorate them so that you can customize them for any occasion — not just Thanksgiving.
They're as fun to make as they are to eat.
5 — Pumpkin Chocolate Chip Cookies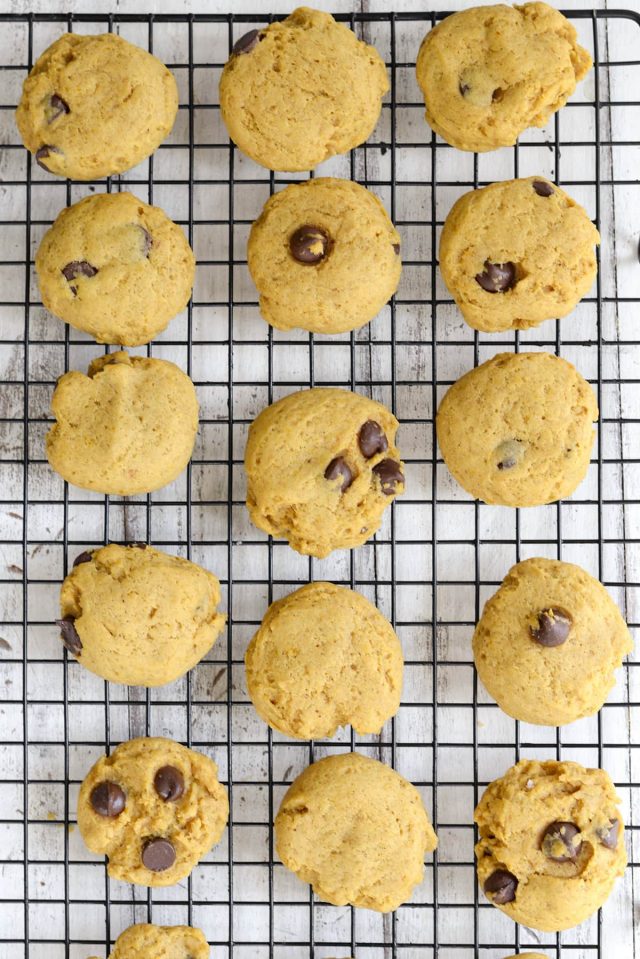 Step up your fall cookies a notch with a touch of pumpkin in them.
These chewy pumpkin chocolate chip cookies are made with butter (and no shortening and oils).
6 — Pecan Cheesecake in a Jar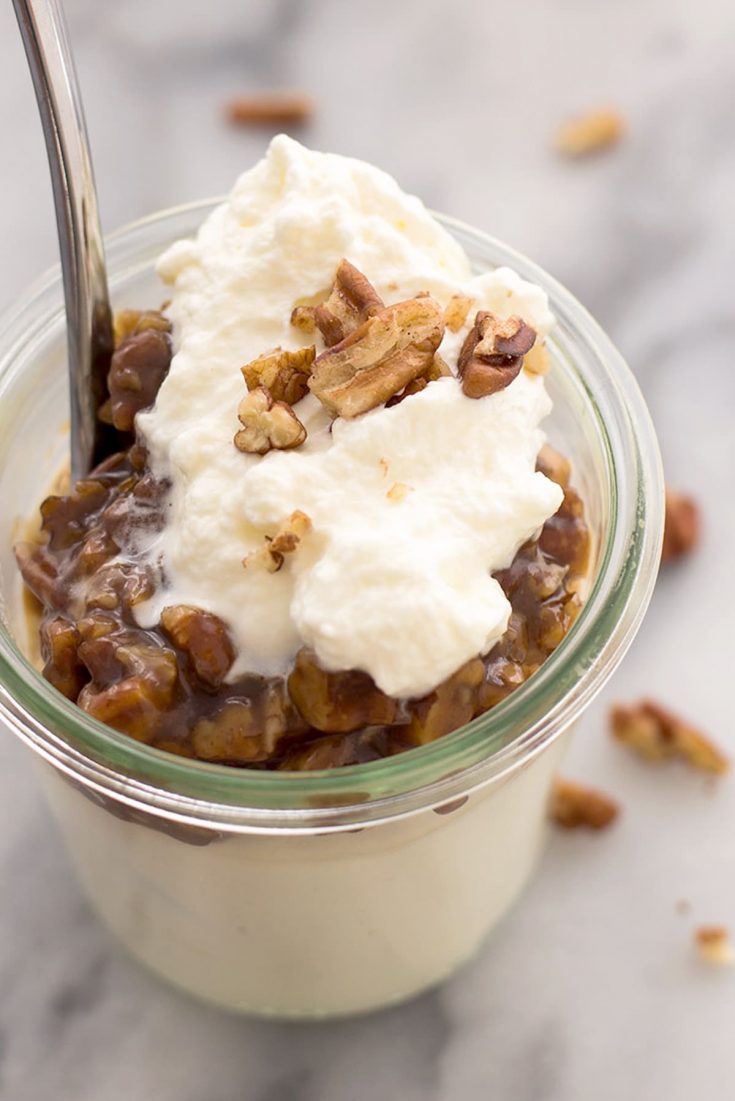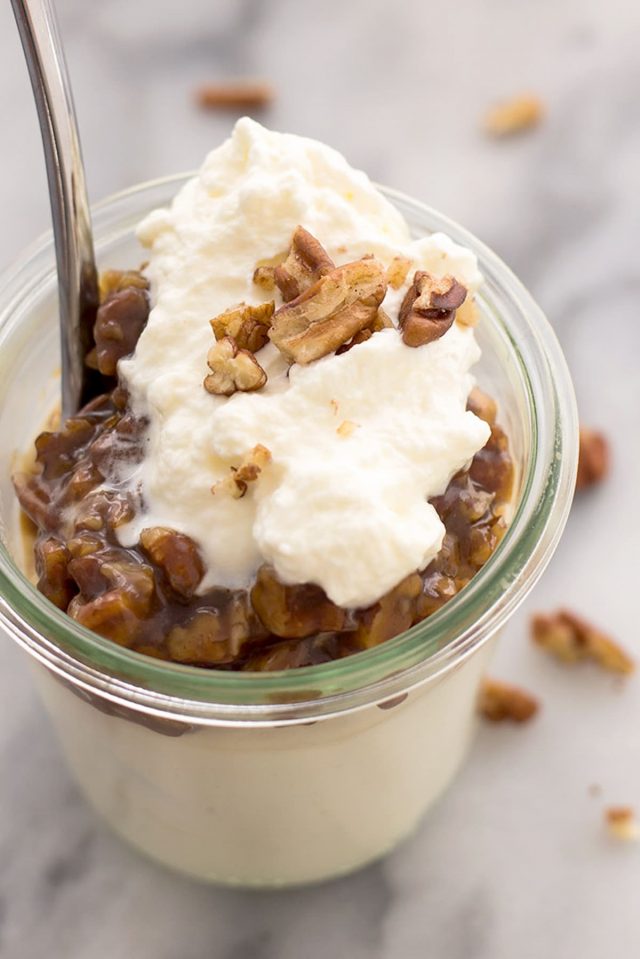 No slicing or serving is required when it comes to this pecan cheesecake.
Guests will fall in love with this mini dessert featuring a fluffy cream cheesecake filling and topped with a decedent pecan caramel.
7 — DIY Thanksgiving Turkey Macarons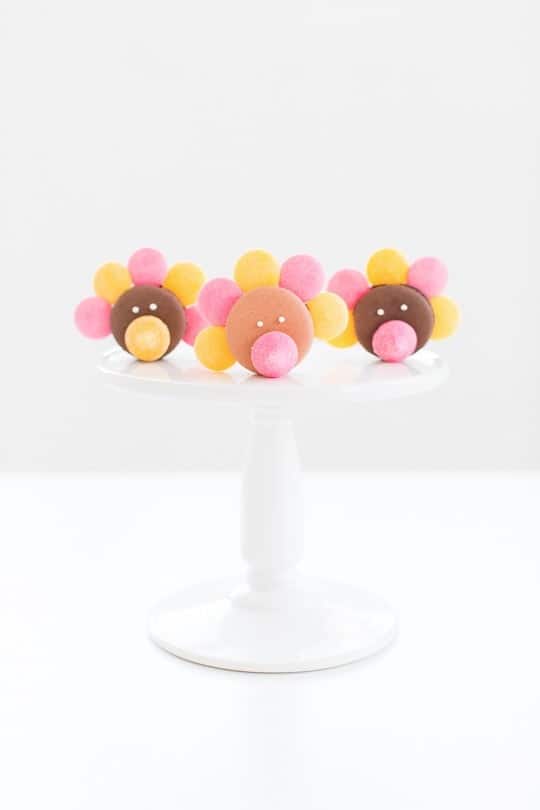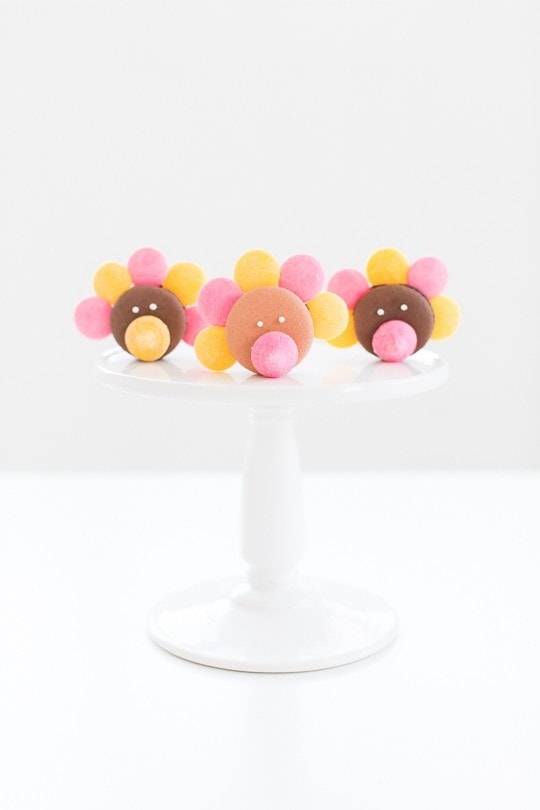 If you're really into themed macarons, try out these Thanksgiving turkey macarons too.
They're simple to make, delicious to eat, and can be a mini art project for kids and adults alike.
8 — Snickerdoodle & Pumpkin Ice Cream Sandwich
There's not much better than cookies and ice cream in the same place, especially when it's all homemade.
The snickerdoodle cookies taste perfect with the homemade pumpkin ice cream for a truly delicious sandwich combination.
9 — Pumpkin Blondies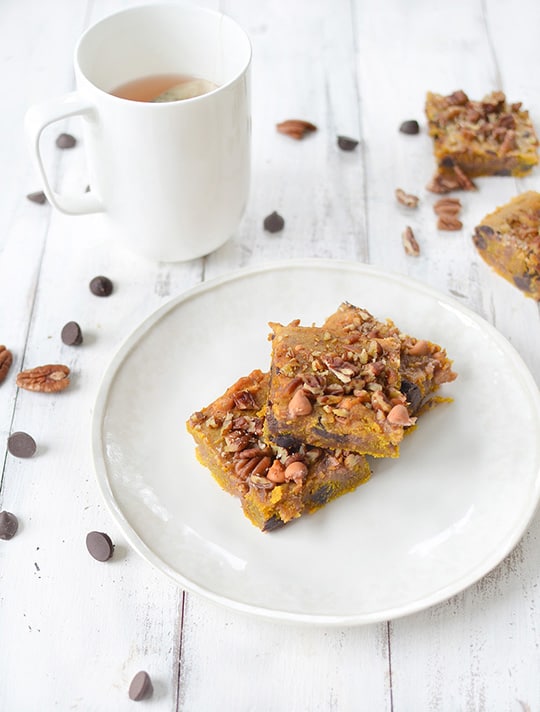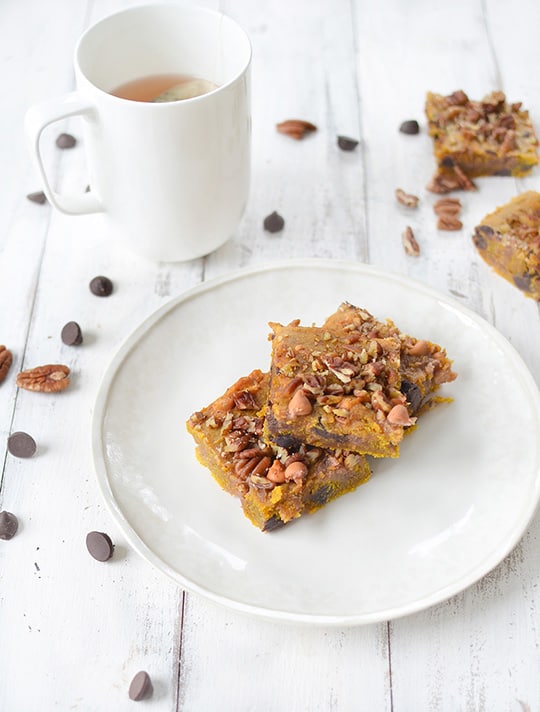 These pumpkin spice-infused blondies topped with chocolate chips will be your new fall go-to recipe when the company comes around.
Customize and jazz it up by adding walnuts, white chocolate chips, or butterscotch.
10 — Pumpkin Pie Pop Tart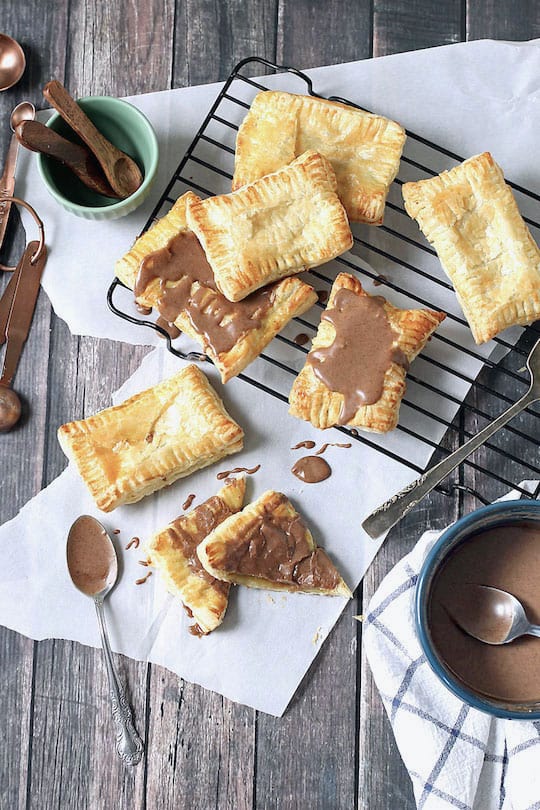 If your family has an all-day Thanksgiving, start the day off (or the day after) with these pumpkin pie pop-tarts.
Being that they're homemade, you don't get harsh chemicals (unlike the store-bought ones).
And you can choose which spices to add depending on how sweet or spicy you want that pumpkin pie filling to taste. Bon Appetit!
13 — Pumpkin Crumb Cake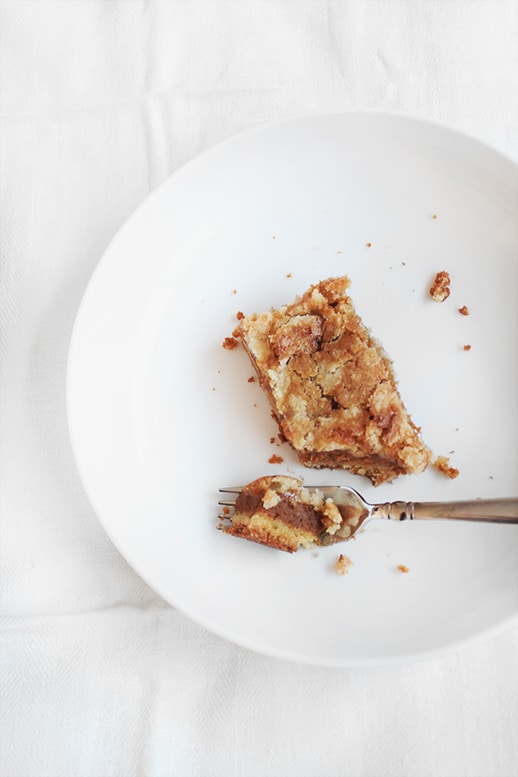 This pumpkin crumb cake is a fall take on a classic German/Polish dessert.
You probably have all of the ingredients already, and it can be whipped up (and eaten) in no time!
14 — Chocolate-Covered Strawberry Turkeys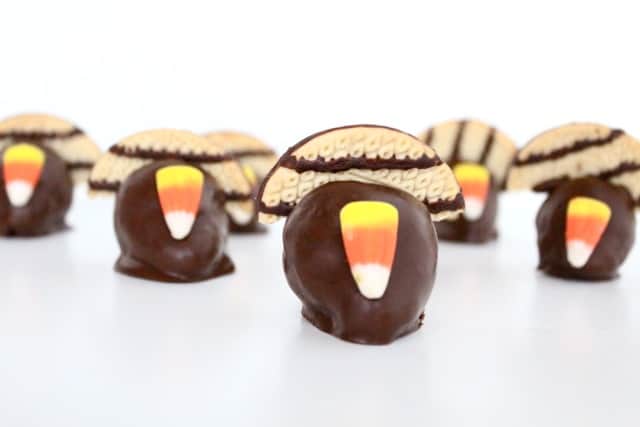 If you have kids in the house, this is a great way to keep them busy on Thanksgiving Day.
These chocolate covered strawberry turkeys are a fun craft for everyone and are incredibly delicious!
Thanksgiving Drinks
1 — Pumpkin Punch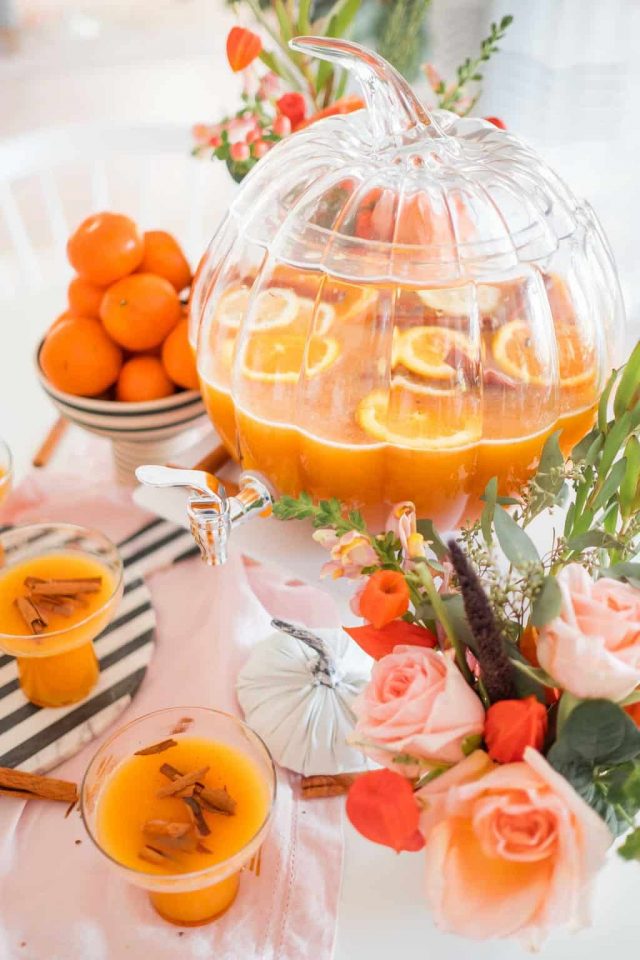 For any fall party, this will quickly become your new go-to punch.
It's packed with fall flavors and easy to throw together in a bowl.
Plus, it's easy to customize so make it sweeter, spicier, or stronger, depending on your taste.
2 — Simple Hot Spiced Wine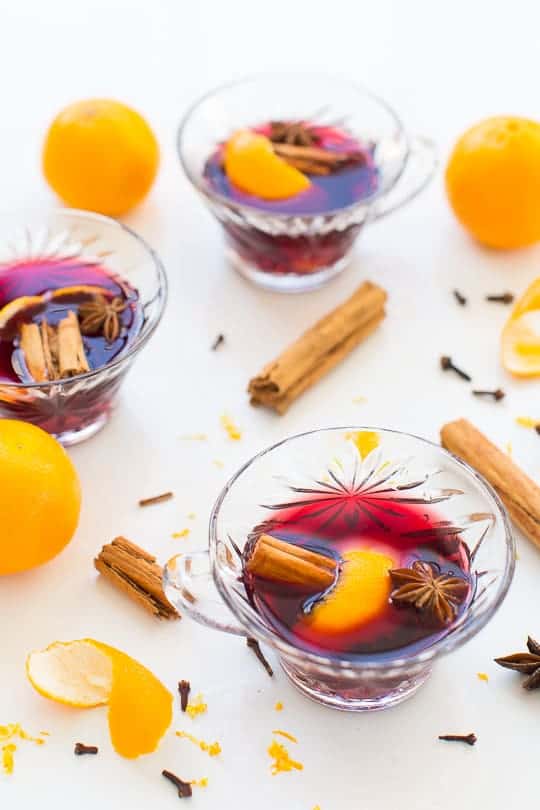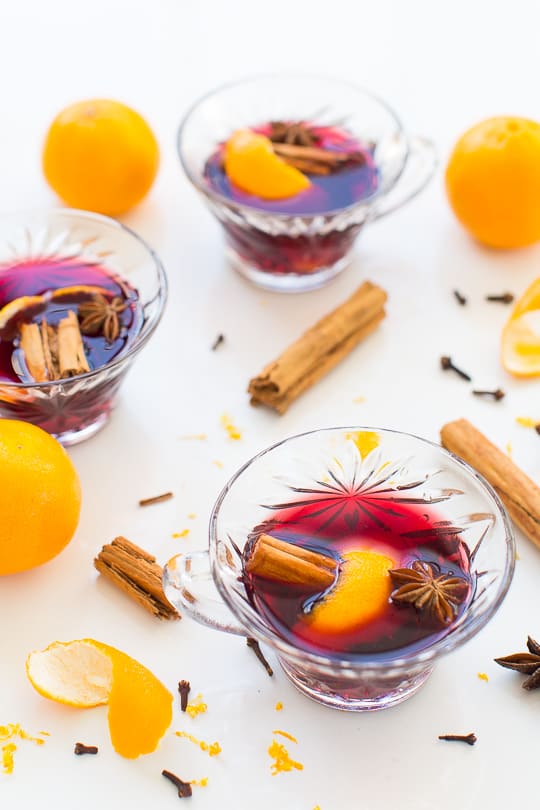 Mulled wine is a great way to keep warm during the cold holidays.
If you're over hot chocolate already or are lactose intolerant, this simple hot spiced wine is a great substitute.
Plus, it can easily be made into a punch in large quantities.
3 — Apple Brandy Cocktail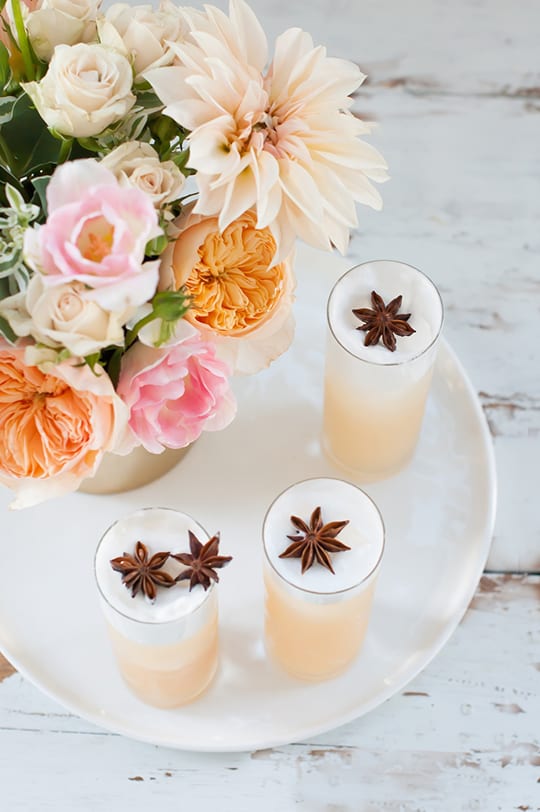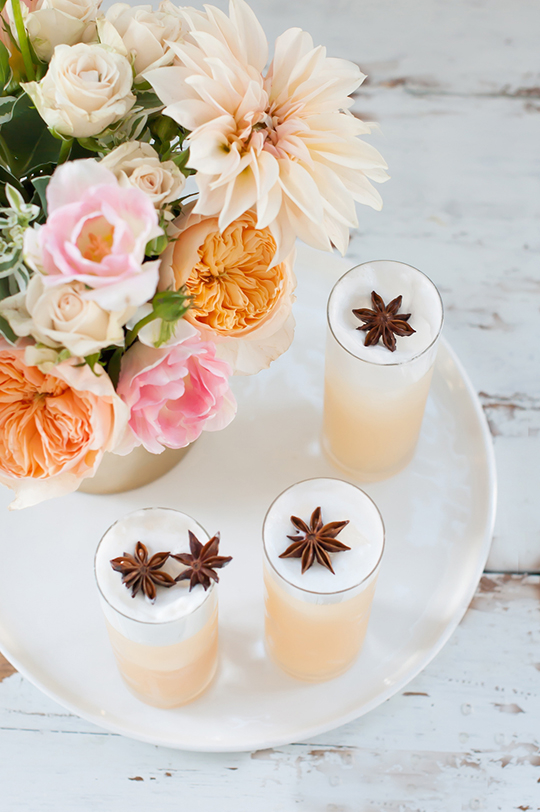 Thanks to its tart and full-of-spice flavor, this apple brandy cocktail is perfect for the adults at the table this Thanksgiving.
It can be made ahead of time (for the most part) and can be decorated with leftover cinnamon sticks or cloves that you have on hand.
4 — Apple Cider Cocktail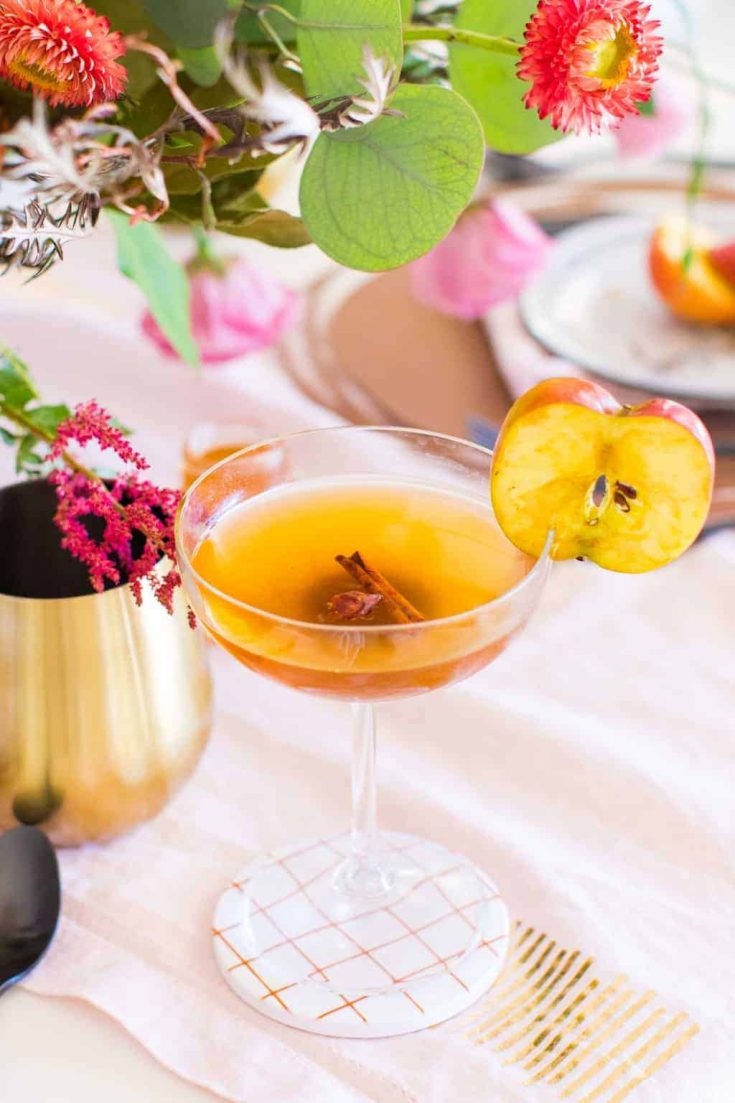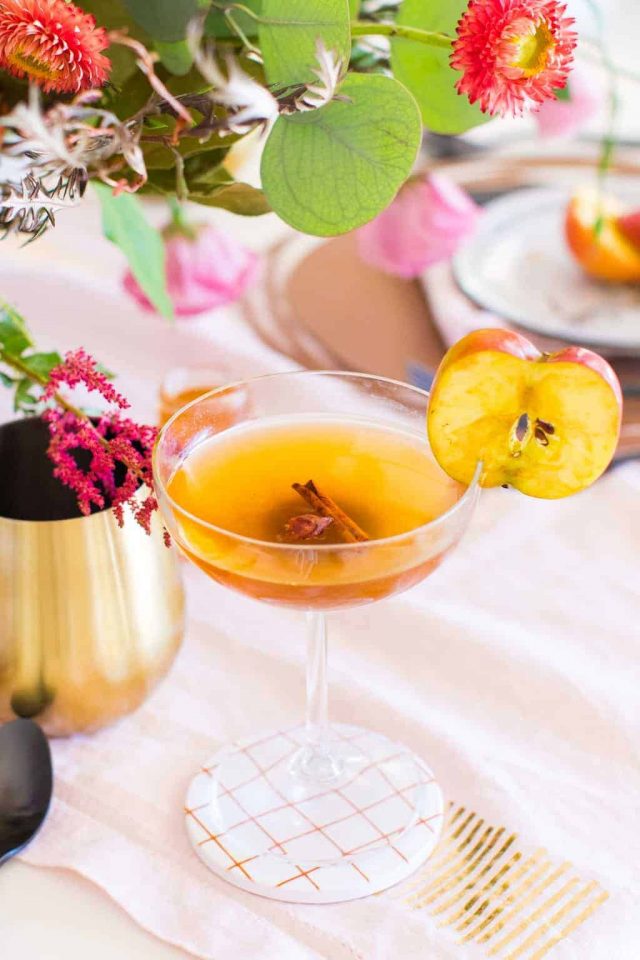 If there are kids and adults running around the house this Thanksgiving, this apple cider cocktail recipe is perfect for everyone.
It can just as easily be made into a mocktail as it can be a cocktail and is just as delicious either way.
5 — Cranberry Sidecar Cocktail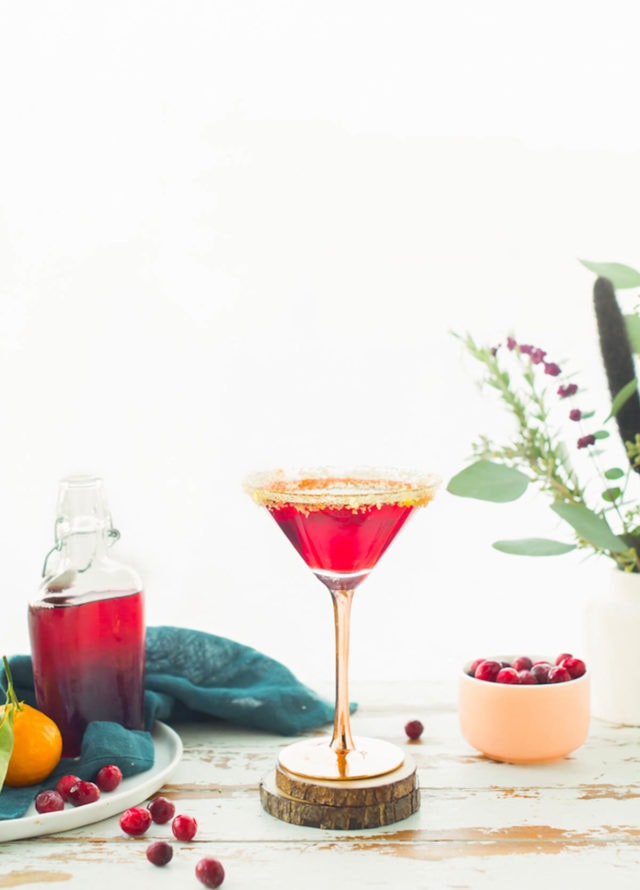 Looking for a recipe off the beaten path this holiday?
This cranberry sidecar cocktail is a great option.
Its orange liquor and sugar rim adds sparkle, while the cranberry compliments the lemon in the drink.
6 — Spiced Pumpkin Punch Cocktail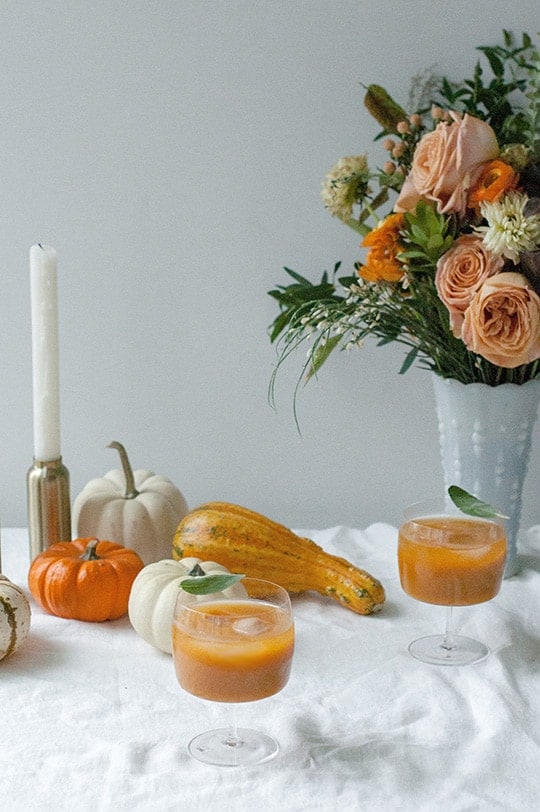 If you want to stray from a regular pumpkin cocktail, try this this persimmon spiced pumpkin punch cocktail.
It has a different texture, taste, and attitude than your average cocktail and will have everyone asking for the recipe.
7 — Sparkling Blackberry Punch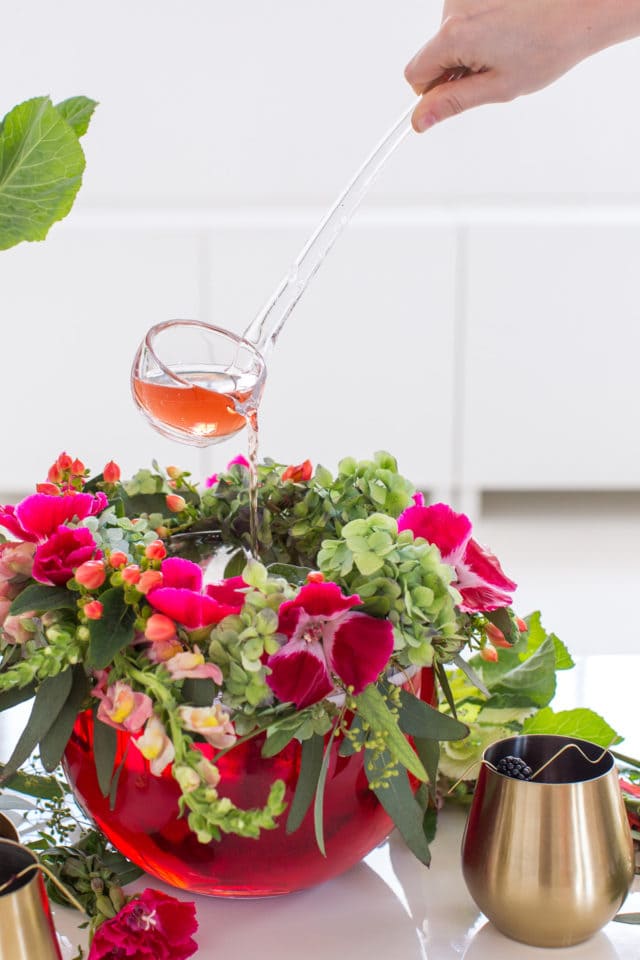 This quick and easy sparkling mocktail literally has you just pouring and mixing your ingredients together.
The recipe even includes a guide on how you can replicate the DIY floral punch bowl garland.
Thanksgiving Table Decoration Ideas
Holiday Entertaining Ideas